Finder is committed to editorial independence. While we receive compensation when you click links to partners, they do not influence our content.
The Real Costs of Mental Health Care in the Philippines
On June 21, 2018, the Mental Health Law (R.A. 11036) was passed with aims to integrate mental health care into the country's public health care system.
Since then, the stigma of mental health illnesses has been subsiding. Admittedly, there is still much to be done against promoting toxic positivity and invalidation of these health concerns. But now, more than ever before, affected people are more likely to get help for themselves with the support of friends and family, instead of judgment and apathy.
READ: Apps You Can Download To Support Your Mental Health
After stigma, the next problem would definitely be the costs of the required treatment. You might be mentally and emotionally ready to admit you need help, but are you ready financially?
Psychologist vs psychiatrist
To the uninitiated, they might be very similar or even the same. However, choosing to go to either of them might dictate your course of treatment.
A psychiatrist is a medical doctor who specializes in, well, psychiatry. Because they're doctors, they can prescribe medication as they seem appropriate to treat mental illnesses. Psychiatrists are often the ones who give a diagnosis. They're more interested in the science of mental illness than how this affects someone's life as seen by others.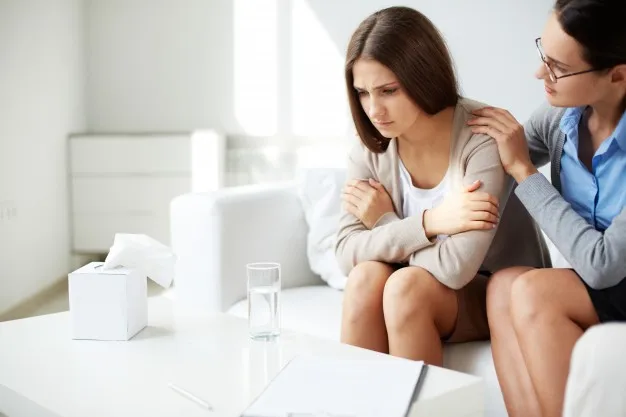 A psychologist is someone who has at least a master's degree in Psychology and a license to practice clinical psychology. Psychologists who are called doctors have a Doctorate degree in the field, and maybe not a medical degree. If a psychologist is trained to provide specific psychotherapy, then they are called therapists. Instead of medicating, they help treat mental illnesses through talk therapy and counseling. You can see a therapist even if you don't have a mental illness, and just want to improve your mental health, in general.
,
Oftentimes, a patient will have both a psychiatrist and a psychologist. The medication will help stabilize your mental state and prepare you to go to therapy. You can still be taking medication while going to therapy, depending on your treatment plan. The therapy will help you manage your illness by teaching you valuable coping mechanisms or self-soothing techniques. One can recommend the other if they think you need both.
Where to get help?
Now that you have an idea of which service you can possibly avail, here's a list of where you can get them and how much it would cost you.

For emergency cases:
These emergency hotlines are created for mental health crises that need immediate attention. You may call these hotlines in times of depression, hopelessness, panic or anxiety attacks, insomnia, and especially when you have thoughts of harming yourself or others.
These hotlines are not without flaws. There are reports of apathetic responders or even unavailable numbers. It would do you good to manage your expectations. However, there are definitely more people who have benefited from these. From soothing someone to preventing suicide, many people still look to these hotlines.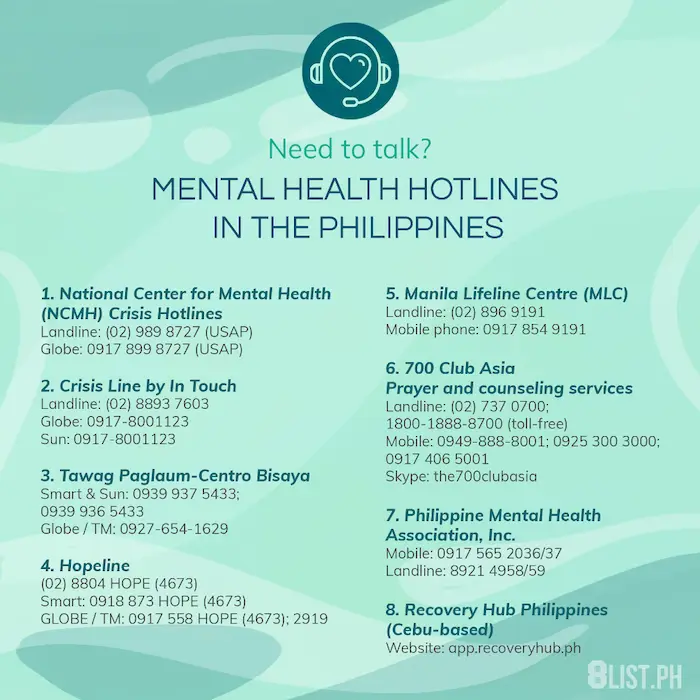 There are many options for you to call, so one-note responding shouldn't discourage you from trying another.
For COVID-19 concerns:
The pandemic has caused many people to feel anxious about their health and safety, depressed and hopeless about the current situation, or simply have a hard time coping with the "new normal". Because of this, many psychological services have opened up to help Filipinos with their mental health during this crisis. The good thing about them? They're FREE.
See also: How To Help Kids Cope With The Impacts Of COVID-19
These psychological services are mostly for individuals affected by the pandemic. This includes frontliners, essential workers, and suspected, current, or recovered COVID-19 patients. If you're not among those people, it may be harder (though still possible) to secure a slot.
UP Diliman Psychological Services
UP Tacloban Mental Health and Psychosocial Support Services
Circle of Hope Community Services
The Masters Psychological Services
DLSU Dasmariñas Center for Applied Psychology
Psychstart Psychological Services
For a more casual conversation: Mental Health First Responders
For athletes: Sports Psychology Unit, Philippine Sports Commission
For Visayans: Western Visayas Psychological Support for COVID-19
For Bohol referrals: Project Bohol: Mental Health Awareness
For psychological services:
If you're looking to start regular therapy or counseling sessions, these are your options. Due to the COVID-19 pandemic, many of these options now offer online psychotherapy. The sessions may be done through the institution's own website or other video conferencing platforms.
Institution
Other Information
Cost per session
ADMU Center for Family ministries
Quezon City

0927 863 9346

Pay PHP 500, or donate more if you can.

If not, it's free.

Philippine Mental Health Association
0917 565 2036

fb.com/PMHAofficial/

PHP 800

(subsidized fee is available upon request)

The Hoffen Clinic
Davao City
PHP 1,000
Psychlink Consulting
0917 357 1136

fb.com/PsychlinkConsulting

PHP 1,000

(+500 for initial)

Psychstart Psychological Services
0999 708 9531
Face-to-face:

Online:

RecoveryHub
fb.com/recoveryhubph/
As low as PHP 1,350 depending on psychologist
TRIAD Psychological Services
Angeles City

0917 357 1136

Face-to-face:

Online:

GrayMatters Psychological and Consultancy Inc.

Muntinlupa City

0917 709 6961

fb.com/graymattersphilippines/

Face-to-face:

(+300 for initial)

Online:

(+136 for initial)

HealSpace Psychological Clinic
Lipa City

0927 034 9050

fb.com.com/healspacelipa/

PHP 1,500
The Masters Psychological Services
Manila

0926 782 3143

PHP 1,500
Pathways Psychological Assessment and Professional Learning Center Inc.
0916 130 0220
PHP 1,500
ADMU Bulatao Center
Quezon City

fb.com/BulataoCenter/

PHP 2,000

(+500 for initial)

Better Steps Psychology Inc.
Pasig City

0917 894 3988

fb.com/BetterStepsPsychology/

PHP 1,900

(+750 for initial)

Prescription Psychiatrists
0977 795 3097

fb.com/PrescriptionPsychiatrists/

PHP 2,000
Knoxx Cube Behavioral and Mental Health Center
PHP 2,000
Childfam Possibilities
Quezon City

0927 224 4598

fb.com/childfampossibilities

PHP 2,200
PsychConsult Inc.
Quezon City

0917 808 0193

fb.com/PsychConsultInc/

PHP 2,300

(+500 for initial)
For psychiatric help:
Maybe your psychologist thinks you might cope better with medication, or maybe you just need a refill from past medications. These institutions can help with that. When it comes to online consultations, they will issue an e-prescription that is now accepted in all drugstores in the country.
For rehabilitation and in-patient care:
The costs for confining yourself or a loved one in a facility vary depending on more than the amenities or the duration of the stay. There are different kinds of therapy that one can avail of while in rehab. Medication and counseling will also affect the price of confinement. It's also preferable for someone to stay in a facility that's close to home, where family and friends can visit. For these reasons, it might be best to check the closest rehab centers to your home and call them for their rates and services.
What happens in a session with a mental health professional?
The purpose of your consultation is to unburden you of your mental health problems. The therapist or psychiatrist might begin by asking you how you're doing, what's bothering you, and if you have a specific reason for the consultation. You will not be judged or interrupted while you talk. It's important to be totally honest with your doctor or therapist. This is the only way they can fully help you. Don't worry about judgment or emotional damage from them. They are specially trained to set aside their personal issues and provide a non-judgmental ear for you as a client.
READ: At-Home Health Management Tips During and After ECQ
While you talk, your therapist may take notes. Some therapists take notes after the session or ask if you're okay with recording the session for their notes. All of these should be strictly confidential. They should check in with you if their way of taking notes is okay. In fact, even you should take notes! Jot down helpful tips and coping mechanisms from your session to be used after. Before every session, it's also helpful to have a checklist of things you want to talk about with them.
How about medications?
You need a prescription for any and all medications used for treating mental health illnesses. Your doctor may prescribe you a small dose at first, to adjust your body and check for adverse side effects. You might stay on this dose for at least 2 weeks. And then your dosage will increase if deemed appropriate. This will also be the case when quitting a certain medication. Your dose will be decreased every 2 weeks or so. The sudden removal of your medication may cause you to experience withdrawal.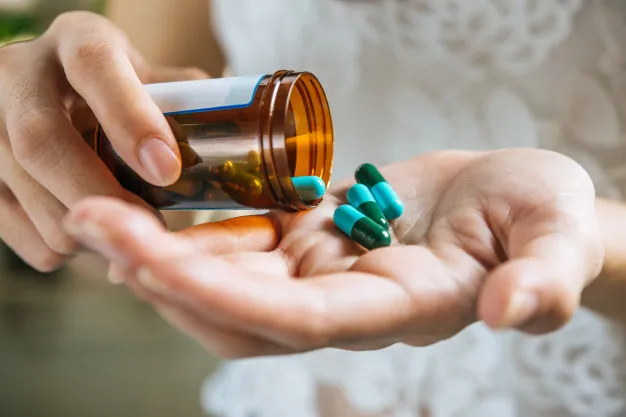 When trying a new medication, it's important to take note of its effects on you. Are you dizzy after taking it? Nauseous? Was it harder for you to sleep or concentrate? If these side effects are badly affecting your way of life, your doctor might prescribe another brand or a change in dosage.
Where to get affordable medications?
NCMH provides subsidized medications for everyone. For example, NCMH's brand of Escitalopram Oxalate, Escivex, costs only PHP 6.50. Meanwhile, another drugstore's brand Morcet costs PHP 28. Both are for a 10 mg tablet. You might also find cheaper medicines in PGH's pharmacy than in private drugstores. Some public hospitals, like QCGH, may provide free medications given the availability.
Escitalopram is an antidepressant. There are also other medications such as antipsychotics. The most common one is probably Quetiapine. A 25mg tablet of the brand Q-Win costs around PHP 30. For mood disorders, especially bipolar, mood stabilizers are often prescribed. This can be a Lithium Carbonate. A 450mg LitCab tablet costs PHP 10.50.
Does insurance cover mental health?
Sadly, there's not many insurance plans and companies that feature mental health costs coverage. You can, however, find mental health coverage classified under emergency hospitalization or patient confinement due to attacks of mental or behavioral disorders. This is especially true for PhilHealth as they provide coverage of PHP 7,800 for these situations.
,
The unfortunate truth is that you will only be covered for mental health costs after you've harmed yourself enough for hospitalization, instead of helping you get sufficient support to prevent something like that. Even death coverages are only for accidents, not for suicide due to underlying mental health problems.
A frontrunner among Health Maintenance Organizations (HMOs) in the country is Maxicare. Last year, they started to offer a Specialized Care Program for Mental Health Conditions. It offers coverage for psychiatric consultations and initial medical consultations that can be directly availed from any of the following:
24/7 Teleconsult through (02)582-1980
Primary Care Centers: Bridgetown, and W City Center
Affiliated Corporate Clinics
Bottom Line
While the stigma against getting help is slowly vanishing, the process of getting help is still hard. Psychologists and psychiatrists can be expensive, and there's not much insurance coverage for it. Free hotlines can be distant and apathetic. Medications carry with them a huge price tag and a lot of side effects. But then again, the first step is knowing the problems to solve.
READ: How To Maximize Your Health Card Benefits
If you or anyone you know is suffering from a mental health crisis, the least you could do is be a friend. For anyone suffering, it's important to have a reliable support system to help them get through this tedious process of finding help and getting better.