Finder is committed to editorial independence. While we receive compensation when you click links to partners, they do not influence our content.
The Pros and Cons of Time Deposit
Big goals aren't easy to achieve, but if you start now, you can definitely turn your targets into reality. Time deposits may seem to be a huge aim for most of us. However, gone are the days when time deposits in the Philippines come with a hefty price. At present, anyone can venture on his first interest-bearing account from Php1,000. Yes, you read it right. The most trusted banks in the country have devised a scheme wherein anyone can open a fixed deposit account for an amount that low. You can now save your hard-earned money without going through the risks of other types of investments.
What are the advantages of opening a time deposit account?
Most of us are still hesitant when it comes to entrusting our money to financial institutions from banks. Aside from the fear of losing it, we are accustomed to getting hold of cash. If you've been contemplating where to invest spare money you have at home, here are a few pros you can check to consider opening a time deposit account.
1. Time deposits will prevent impulse spending
The risk of spending your savings is much higher if you have the money on hand compared to putting it in the care of banks. Impulse buying has led thousands of people into debt because their purchases aren't planned. Once you place your money in a fixed deposit account, it will be hard for you to withdraw. You will need to wait for the account's maturity before you'd be able to spend. This will buy you some time to plan your future spending and to think about purchases that are worth your hard-earned cash.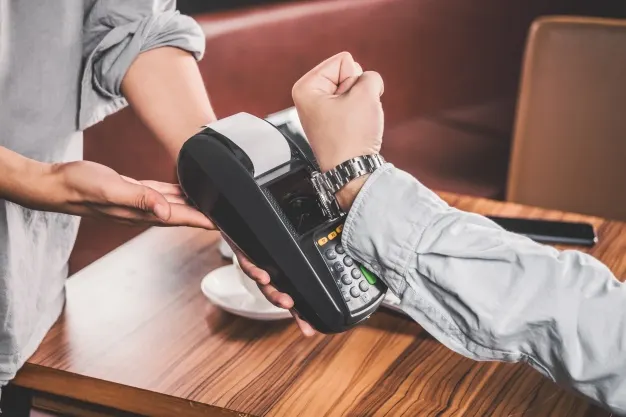 2. Time deposits are low risk
A term deposit doesn't endanger your money because there is a little chance of losing it. Having them stored in the bank instead of investing in stocks or other markets may sound less profitable but is also less risky. You don't have to worry about losing your cash to fraudulent or unauthorized purchases because they're locked up for at least 30 days.
3. Time deposits require low maintenance
Compared to savings accounts, you don't need to monitor your money invested in time deposits. You can check once in a while, depending on your terms of placement. You won't be tagged inactive or dormant if there are no activities made within a year.
4. Time deposits let you earn regardless of market conditions
Since your money is locked away, the interest rates imposed from the time you opened an account will be fixed until its maturity. This means that your earnings will not fluctuate even when the value of your currency varies.
5. You are forced to save
Since your money is locked away, and you won't have the luxury to withdraw at any time, the amount serves as your savings. You can resist shopping temptations because the banks won't allow you to cash in.

What are the disadvantages of time deposits?
Although the pros sound interestingly profitable and comfortable, time deposits also come with disadvantages.
1. Fixed rates won't let you earn more
Getting your money tagged on fixed earnings will prevent you from maximizing its earning potential. Instead of letting you earn up to 20% more on the buy-and-sell venture, you are stuck into making lower than 1% for 360 days.
2. Rates can be lower
If you do your math, you'll realize that your Php1,000 will earn a maximum of Php5 in 30-90 days. If you invested your Php1,000 in a loading business, you would rack up to Php50 in a few days.
3. You won't have cash on hand for emergencies
One of the most evident disadvantages of having your time deposit account is that you won't have the cash to address financial emergencies. Sometimes, you'll resort to borrowing money with interest rates that are 10x higher than what your time deposit account earns in one term. If this happens, you end up paying more instead of saving more.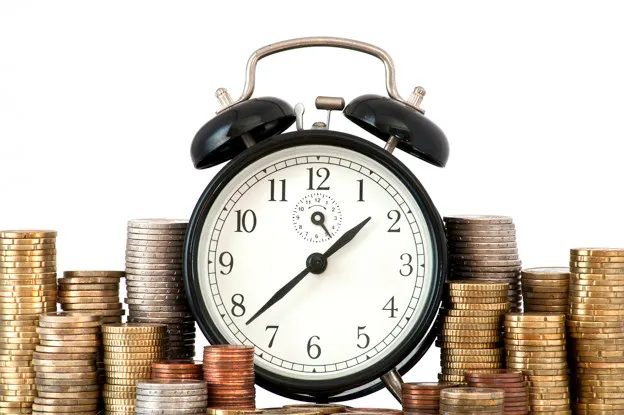 4. Your account earnings are subject to 20% withholding tax
Based on the Philippine tax code, every baking institution must deduct and withhold interests for bank deposits. Peso deposit accounts are subject to a Php20% withholding tax, while USD deposit accounts are subject to 7.5% withholding tax payments. Accounts that have a tenor of more than five years will be exempted from any tax deductions.
5. You pay a penalty fee for withdrawing earlier than your maturity date
Banks impose a penalty fee from 10% of your earned interest if you decide to withdraw money from your account before maturity. This means that you will be paying a certain amount if you use your money for emergencies. In this case, you need to weigh in the pros and cons of withdrawal against borrowing from other lenders instead.
Final thoughts:
The advantages and disadvantages of having a time deposit account highly depend on your situation. You need not worry about early withdrawal fees and consequences if you have other sources of income to compensate for cash-only emergencies. On the other hand, you might take it a bit of a disadvantage if you want to earn more out of your cash by engaging in high-income business ventures.
Opening a time deposit account should be something to consider if you want low-risk investment. Compare time deposit features, fees, charges, and benefits and kickoff with a conservative amount for a more profitable investment experience.