Finder is committed to editorial independence. While we receive compensation when you click links to partners, they do not influence our content.
The "Judith" Saga: How Financial Literacy Can Help Manage Due Dates and Debts
You might not be familiar with it, but "Judith" has been haunting a lot of Filipinos nowadays especially those whose bills pile up each month. "Judith" was a coined jested term referring to due dates of payables. Thus, came the expressions: Judith ng kuryente, Judith ng tubig, Judith ng loans at Judith ng internet.
Judith became popular on the internet when memes about unpaid and upcoming bills mushroomed online intended to echo the financial difficulties of the working Filipino. In fact, Judith was considered scarier than Valak. Judith embodies not just the colorful Filipino humor but also the continuing money problems they face.
What is financial literacy?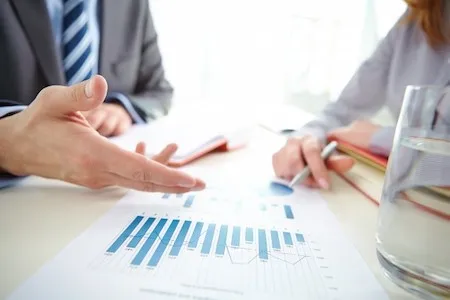 Financial literacy is also known as financial education and financial knowledge referring to the ability to use and manage resources effectively. People who are financially literate will be able to:
Understand differences among financial products like stocks, bonds, fixed rates, and personal loans
Know economic concepts like compounding interests, credit scores, and inflation
Have the numeracy skills for coming up with the right financial decision
Engage in financial planning and budgeting
Financial literacy will not free you from debt at once but will lead you into knowing about products, tools, and investments that will alleviate money problems. Credit cards, for instance, have this debt consolidation feature that allows you to combine all other dues in one account with lower interest charges. Understanding interest rates will also help avoid loan sharks and apply for personal loans from legit lending companies that offer lower fees and easier payment schemes. Personal loans can be used to start small businesses as a means of earning additional money to support your needs.
Financial literacy lets you make financially responsible decisions while figuring out how to stay away from debt, as much as possible.
"Judith", credit cards, and debt fears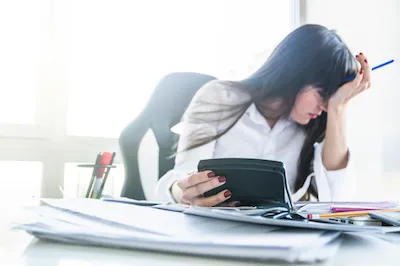 There are about25% of Filipinos who are financially literate, according to the Financial Literacy Survey Standard and Poor. This means Filipinos might have difficulty accessing and using sophisticated financial literacy tools to improve their condition.

Sometimes, Filipinos choose easy cash loans with huge interest and charges than face monthly statement of accounts from banks, which they prefer not to understand. The Banko Sentral ng Pilipinas reveals that only 2 percent of adults in the Philippines can answer questions about financial literacy correctly. This might explain why DepEd has initiated schemes to help teachers get out of debt through Financial Literacy Education. The agency also came up with the following orders to manage repayments of what teachers owe:
DepEd Order No.38 (Series of 2017) – prioritized deduction from teachers' salaries to pay off debts from Pag-IBIG Fund and GSIS
DepEd Order No.55 – guarantees teachers' salaries will not go lower than P4,000 after loan payment deductions
All these and more emerged from the fact that around 23,000 teachers retired without receiving pension due to unpaid debts in 2017.
How financial literacy relieves debt woes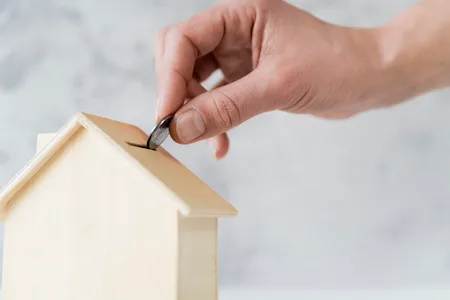 Receiving net monthly salary without repayment deductions, going home to a house you own, being able to pay bills on time and freeing yourselves from high-interest charges are just a few things Filipinos dream of. Financial literacy may seem, but it will eventually help in:
Providing for your needs without getting into debt. Financial literacy will help make both ends meet without borrowing money. It equips you with strategies to manage your income.
Investing in the future. Understanding how bonds, stocks, insurance, and other banking products work will aid in choosing where to put your hard-earned cash. Financial literacy will show you how to prepare for emergencies and needs.
Resolving money problems at present. Debt consolidation, short-term loans, and other products are within our reach waiting for us to understand and seize.
Spending within your means. Once you know how money should be handled, you will be guided on how to live the life you can afford.
Prioritizing needs against wants. Financial literacy will aid in giving you the courage to scrap off luxury from your "to buy" list and prioritize necessities instead.
Paying off debts and preventing you from engaging in high-cost borrowing methods. Sometimes, the thought of preparing documents required for bank loans discourages borrowers from applying and opt to take informal, easy loan applications with high-interest rates.
Encouraging you to invest and accumulate assets. Financial literacy will reveal thousands of lucrative options for investments like bonds, stocks, and small businesses.
Understanding the relationship between saving and spending. Filipinos usually spend before saving, when experts recommend setting aside your savings first before spending.
Financial literacy assists in keeping track of your earnings, savings, and expenses and vesting every Filipino to lessen their money problems. It endows you with the sense of responsibility and discipline in managing your expenses and in paying off your debts.

Credit cards, personal loans, car insurance, and other financial tools can actually be used to battle the Judith and debt scare towards economic freedom. As DepEd advocates for monetary freedom, our teachers and the entire Filipino nation will soon be living a debt-free, stress-free and monetarily worthwhile life.
GoBear encourages you to discover financial concepts and match products offered by banks and other institutions. Its #OsoUmasenso campaign aims to inspire you to dream of a better financial condition by exploring and using financial tools available.
Dare to compare with GoBear! Take the best deals and maximize monetary benefits for more rewarding economic decisions.