Finder is committed to editorial independence. While we receive compensation when you click links to partners, they do not influence our content.
The GoBear Guide To Understanding Your Income Tax Return
The first half of the year is coming to its end. It's time to give yourself a pat on the back for powering your way through a demanding workplace that pays the bills.
By this time, you surely have received a copy of your income tax return (ITR). It's that long coupon bond of monochromatic boxes and figures which looks like a blur to many.
The ITR comes in different forms depending on the type of employment you are engaged in. For this article, we will assume that you are working for a company. In that case, you should be given a Bureau of Internal Revenue (BIR) form 2316.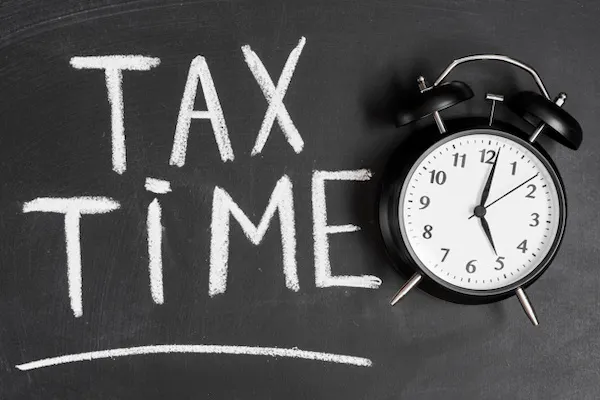 Philippine tax revenues grew by 14% to Php2.57 trillion
Lucky for you, an employer-employee relationship requires substituted filing. The company will have to fill up this form for you and submit it to the BIR.
You may be saved from the messy job, but you still have to understand what the figures in your ITR stand for. Aside from the purposes of counterchecking, this will give you an idea of how much you are earning and how much from it is being deducted in the form of taxes. The latter shows how big your contribution is to the government's coffers in order to fund what we can only hope are valuable projects.
The ITR is sectioned into five major parts: employee information; present employer's information; previous employer's information; summary; and details of compensation income and tax withheld from the previous employer.
First, make sure that the right year and months covered is accurately indicated in the upper portion of the form.
Now let's break each portion down.
Part 1: Employer Information
This part indicates your basic information such as your full name, addresses, date of birth and contact details. Your tax identification number is also stated in this part. You should memorize this the way you keep your mobile number in mind. It is often asked in government and bank transactions.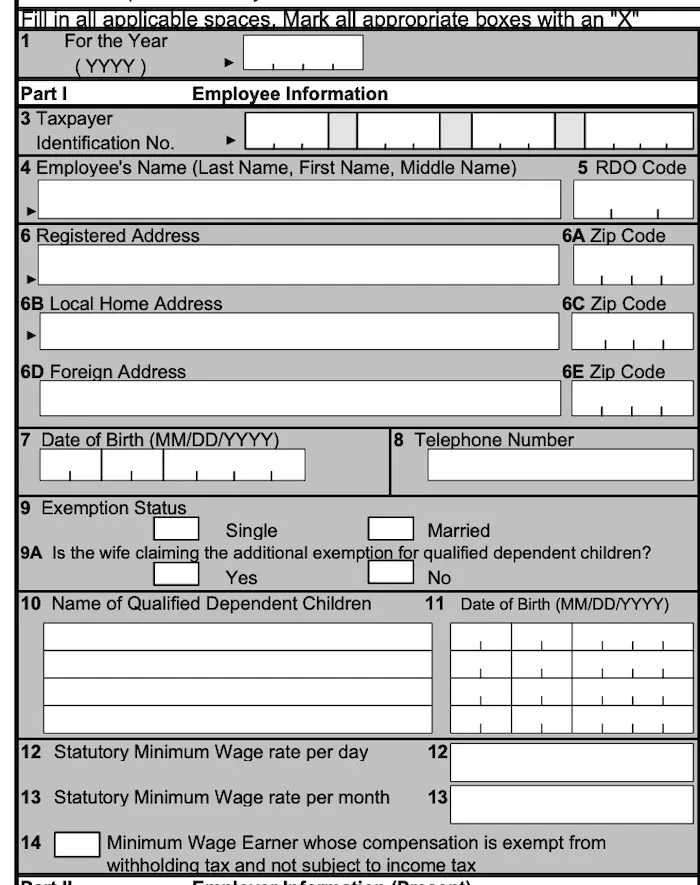 The Revenue District Office (RDO) code represents what branch of the BIR is processing your tax information.
Note in the upper right portion of the form that it has been used by the BIR since July 2008. The government still has to print a form which suits the provisions stated in the Tax Reform for Acceleration and Inclusion (TRAIN) Law, which has a significant effect on how our taxes are computed.
Because of this, the form still asks for the name of your qualified dependent children. Prior to the TRAIN Law, the government gives a Php25,000 tax exemption for each dependent that the taxpayer has. This should be availed by only one of the parents of these children.
Now, the government is imposing a graduated rate of tax exemption which will be discussed below.
Items 12-14 is filled out when the employee is a minimum wage earner.
Part 2: Employer Information (Present)
Here is where you can read the name, address and TIN of your employer as registered in the BIR. Below this are two boxes indicated whether the company is your main or secondary employer (if you are working for the company at the same time).

Tip: If you are applying for the services of a bank or other financial institutions, make sure that the name of your employer which you will write in your forms matches that which is indicated in your ITR. This will hasten the processing of your forms.

Part 3: Employer Information (Previous)
This part will only be filled out if you have been employed in another company on the same calendar year.

Part 4-A: Summary
Do not be so happy with what you see in the first figure (item 21). Yes, it is a huge chunk of money. It may look this gross compensation income (from your present employer) is worth all the stress. But, the operating word is gross which means entire or total amount. This includes your basic salary, bonuses and other benefits such as your Social Security Services (SSS) contributions.
Your gross compensation income is broken down into two:
Item 22:
Total Non-Taxable/Exempt Compensation Income – These are the benefits or pays given to you by the company which should not be subjected to tax.
Item 23:
Taxable Compensation Income from Present Employer – This the portion of your income which should be included the computation of your tax dues.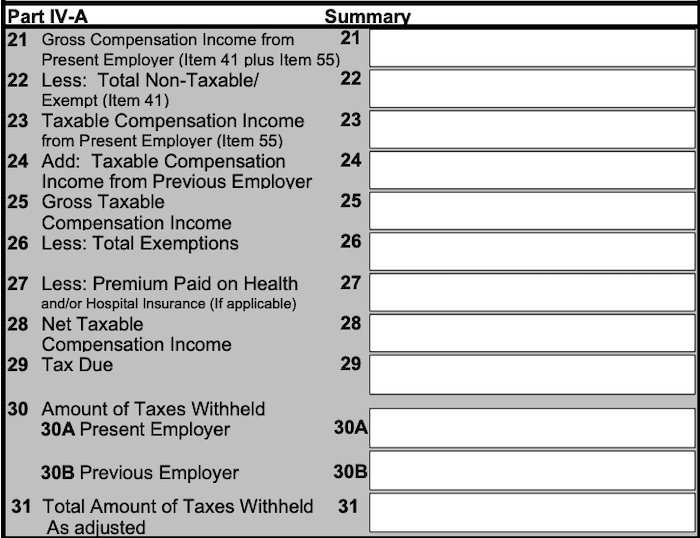 If you have a previous employer, the taxable portion of your salary from the previous company should be indicated in item 24. This will now be added to item 23 to come up with your gross taxable compensation income (item 25).
We have to remind you again that this is an old form. So, you should ignore items 26 and 27 which are no longer applicable in the TRAIN law.
Your gross taxable compensation income should be equal to your net taxable compensation income. This is will be the basis of your tax computation.
Under the TRAIN law, the government is now imposing a higher tax exemption which is shown in the table below. It only means that a relatively larger part of your income is exempted from tax dues.

If your computation is correct, that should match with item 29 or your tax due.
Item 30A is the tax withheld by your present employer, which should be the difference between your tax due and tax withheld by your previous employer.
Note: Your total amount of tax withheld as adjusted (item 31) should be equal to your tax due (item 29).
Part 4-B: Details of Compensation Income and Tax Withheld from Present Employer
This part is a breakdown of your gross compensation income.
Items 32-36 are only applicable to minimum wage earners (MWEs). If you are not, then these should be left blanks.
Item 42 is your basic salary. This does not include your contributions to SSS, GSIS, PHIC, and Pag-ibig which are considered non-taxable.
Items 43-46 may be filled out if it applies to the employee. These are the additional allowances given to you by the company including representation, transportation, cost of living allowance (COLA), and housing. If you are being given other regular pays aside from the above-mentioned allowances, these should be specified in items 47A and 47B.
The part for supplementary income should reflect those that you received during the year which is not given regularly such as your commission from a sale or project, hazard pay and overtime pay.
Your total supplementary income, which is taxable, is summarized in item 55.
How important is your From 2316?
Obtaining a copy of your Form 2316 is your right as an employee. It should be given to you before the 31st of January each year. This will serve as your proof of income when applying for bank services such as loans and credit cards. It also gives you the power of being a co-maker in a loan.

It is also a document required by embassies for your visa applications. Aside from being a proof of how much money you are making, this only proves that you are a regular taxpayer who does not evade his or her responsibilities on the country.