Finder is committed to editorial independence. While we receive compensation when you click links to partners, they do not influence our content.
The GoBear Guide to Home Insurance in the Philippines
Earthquakes, storms, flood and other natural disasters that stay beyond our control could ruin our properties especially our homes. It may be too much to see your home – the token of your achievements, hard work and investments all these years succumb to acts of nature. To reduce the cost of repair and maintenance, home insurance offers tons of benefits to protect your house and save you from financial misfortunes.
Insurance products in the Philippines come in many forms, and one of these is property or home insurance. Let GoBear walk you through some of the essential points you need to know about this product.
What is home insurance?
Home insurance is a type of property protection covering damages and losses to a person's house including the assets inside it. Home insurance coverage includes typhoon, flood, fire, earthquake, riot, smoke damage, falling aircraft, explosion and vehicle impact. A home insurance policy typically protects you and your house against exterior damage, internal damage, loss or damage to belongings and personal assets and injury incurred while insured is inside the property.
What should you consider when buying home insurance?
Price isn't the only consideration when comparing home insurance products with GoBear. Certain aspects should also be checked including:
1. The structure of your home
The size of your house and materials used in construction are considerations when choosing your insurance policy. These factors including the land it sits on contribute to the overall rebuild cost which your insurance should cover.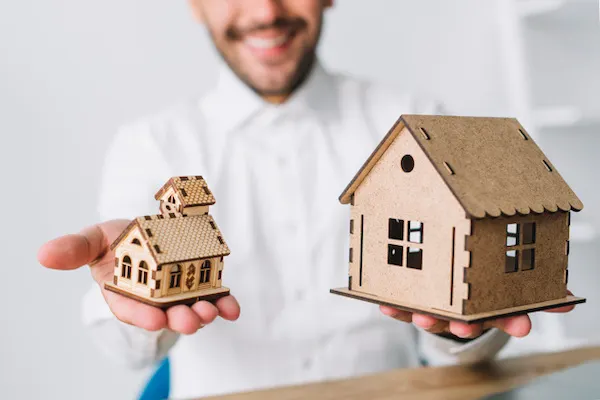 2. Contents of the home
What are the things inside your house that add value to it? Make sure you do not underestimate the cost of your possessions so you won't lose money when making a claim. More often than not, the home insurance won't pay for the complete loss of your valuables inside. It would be fair to create a just and realistic estimate of everything inside your house.
3. Coverage
The types of coverage in a home insurance policy depend on the package. The primary type of coverage includes disasters like lightning or fire. On the other hand, broad coverage may take into consideration instances of theft, explosion, hailstorm, glass breakage and even riot. The full coverage may also be applicable against plumbing mishaps, building collapse or failure in cooling or heating systems.
Finally, the unique home insurance coverage does cover not only the entire home structure but also other properties like garage or shacks.
4. Legal and alternative accommodation
One of the most important benefits a home insurance policy should include the provision of alternative accommodation and legal assistance. Alternative accommodation is temporary shelter provided by the insurer in case your home is uninhabitable or damaged.
5. Location
The location of your property says a lot about its risk of acquiring damage from natural and unexpected disasters. Home insurance is greatly affected by crime rates in your area and proximity to natural hazards.
What companies offer home insurance in the Philippines?
MAPFRE – MAPFRE offers four types of policies which are the Standard Home Insurance, Standard Home Insurance with Additional Benefits, Comprehensive Home Insurance and Comprehensive Personal Liability. MAPFRE's Comprehensive Home Insurance protects you against perils like typhoon, riot, flood, strike, earthquake, malicious damage, broad water damage and robbery.
AXA Philippines – AXA's property insurance protects you against natural and unexpected disaster. You can also choose from other benefits against regular fire, industrial risk, commercial risk and trust receipt. At AXA, your Php1,200 premium will get you insured for Php1,000,000.
AIG – AIG Philippines lets you choose between All-Risk and Property Terrorism. The Property All Risk policy covers you for the usual damages to property as caused by lightning, earthquake, falling aircraft, impact damage, volcanic eruption and typhoon. It also gives you the option to include coverage on Business Interruption, Machinery Breakdown, and Electronic Equipment. AIG's Property Terrorism policy can be customized based on your need while also covering your financial losses caused by acts of terrorism.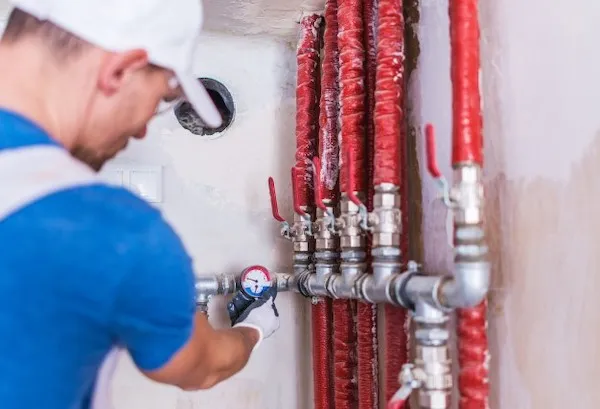 Malayan Insurance – Malayan's property insurance provides repayments for damages caused by fire, lightning, earthquake, earthquake aftershock, typhoon, flood, malicious accidents, sprinkler leakage and volcanic eruption; it has extended coverage for explosion, vehicular impact, smoke damage and falling aircraft. Additional covers are also available like debris removal, firefighting expense, replacement of lock keys, alterations and repairs, alternative accommodation and professional fees.
Bank of the Philippine Islands (BPI/MS) – BPI Home Care Advantage is a comprehensive insurance package covering the structure of a person's private residence including furnishings, furniture, electrical appliances and other personal belongings. Rented homes that may be insured with Home Care Advantage will protect dividers, carpets, floorings, plumbing and other forms of leasehold improvements. BPI gets you protected against earthquake, landslide, bush fire, extensive water damage, subsidence, flood and other malicious damage. You may opt to extend the cover to falling aircraft, smoke, explosion and vehicle impact with additional cost.
Why is home insurance important?
The Global Facility for Disaster Reduction and Recovery (GFDRR) states that the Philippines is prone to natural disasters like tsunamis, volcanic eruptions, landslides, floods and wildfires. Just recently, Northern Manila and other parts of the country have experienced an average of 6.2 magnitude earthquake resulting in damaged properties and loss of lives. GFDRR further declares that an average of 20 typhoons makes landfall in the country each year. The government along with private organizations are intensifying their campaigns for disaster management and risk reduction. Homeowners, on the other hand, can do their part by protecting their homes and other properties with insurance policies.
Home insurance may seem to be an unpopular investment for most of us but knowing how it works and what benefits you can get in the future will help you consider it as a beneficial financial product.
People also read:
Car Insurance Hacks That Will Save You Money
What You Need to Know About Life Insurance in the Philippines