Finder is committed to editorial independence. While we receive compensation when you click links to partners, they do not influence our content.
The GoBear Guide to Credit Card Purchase Protection
When it comes to credit cards, most of us focus our attention on the standard features they offer, like free annual fees, access to airport lounges, low-interest rates and rebates, or cashback. We sometimes neglect other unique features of credit cards that actually will help us save more on our purchases.
Purchase protection from our credit cards is more than a perk but a privilege of security we all should be aware of.
What is credit card purchase protection?
Credit card purchase protection is a feature that ensures your transaction is insured against loss or damage. The credit card issuer will pay for the loss or damage of purchased items within 60-90 days after your transaction. Not all credit cards offer this type of privilege. You can enjoy this benefit if you own a high-tier credit card.

What is covered by the purchase protection insurance?
Coverage varies from one issuer to another and from one credit card to another. However, it would be best if you took note that all types of purchases should be covered, including those that were bought and given as gifts and those from online stores.
It also includes coverage on:
* Damages on the items purchased to eligible credit cards due to accident or theft
* Prices of things that are lost. Purchase protection will compensate for the cost of repair or will reimburse the original price of the item if it could no longer be repaired.
What is not covered by the feature?
Credit card purchase protection may not include:
1. Motor vehicle purchases like boats, airplanes, automobiles or any parts and accessories used for maintenance and operation
2. Household fixtures that are permanently installed like carpets, tiles, air conditioners, refrigerators, heaters and flooring
3. Items that were lost or stolen inside a vehicle
4. Traveler's checks, tickets, cash, bullions, animals, plants, stamps, and all perishable and services
5. Collectible items like firearms, antiques and art pieces
6. Leased or rented items
7. Items that are rebuilt refurbished used and re-manufactured at the time of purchase
8. Articles related to commercial or professional use
9. Losses due to termites, bacteria, rust, molds, and insects10. Items altered by the cardholders by cutting, shaping and sewing
11. Handling and shipping costs of items purchased
12. Damages due to normal wear and tear or damages incurred through the ordinary course of play
13. Losses due to illegal acts and intentional cause
14. Losses due to a biological or chemical event of war, invasion, rebellion, uprisings and other action lawfully constituted by the authority
15. Losses incurred as a result of an order by public authority and government officials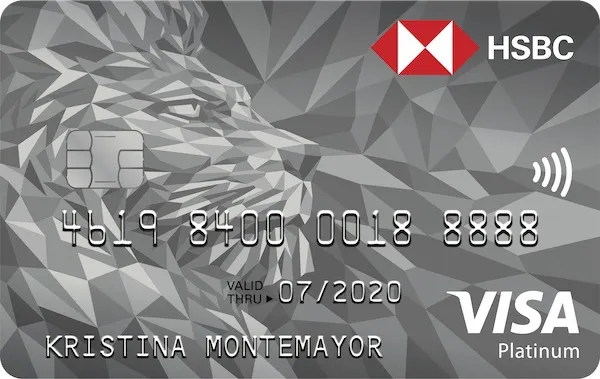 What are the benefits of a purchase protection feature?
Like any insurance product, the purchase protection provides security and peace of mind. Purchase protection complements all the warranty provided by the manufacturer primarily for big-ticket items like appliances. Knowing that your credit card can reduce the cost and stress due to damage and loss of purchased items is a valuable benefit every cardholder should appreciate.
What are the terms and conditions for this benefit?
Again, depending on your issuer and type of card, the terms and conditions differ. Here are a few essential things you should remember:
1. Protection is valid from the time of purchase up to 90 days
2. Items should have been purchased using the eligible card. Not all credit cards come with this feature, so you better inquire about it before activating your credit cards
3. Full compensation of the value of the damaged or lost item will only be granted if it is no longer repairable or could not be replaced individually.
4. Cashback, rebates, discounts, or any financial benefits received from the purchase will be deducted from the original cost of the item. For instance, you bought a gadget for Php10,000, and you earned a cashback of Php300. The total compensation would only be Php9,700 based on this condition.
5. For a claim to be valid, the credit card account should be in good standing and active
6. The insurer decides for repair or replacement of the insured item or to reimburse the cost related to repair and replacement. The reimbursable amount should not exceed the original value of the item.

What are the requirements for the protection claim?
If you want to claim for loss or damage of items, then you need to submit the following:
* Signed claim form as required by the credit card issuer
* A police report that has been made within thirty days after the incident
* A copy of the receipt indicating the price, and date when the purchase is made using the eligible credit card
* Statement of account showing that the account is active and is in good standing
* Official copies of estimates for repairs or replacements
In some cases, the cardholder is required to send the damaged item for a more elaborate evaluation of the claim.
General definitions for your guidance:
Accidental damage
Refers to the condition when the item purchased could no longer operate as expected or could not perform its purpose as intended. Accidental damage can be in the form of broken parts or structural failure due to an accident.
Insured persons
Cardholders with eligible credit card accounts including their supplementary cardholders
Covered purchases
The items bought using the qualified credit card or using the rewards and points earned from the eligible card.
Qualified cardholders
Credit card owners and their supplementary cardholders whose accounts are open, valid, active and have a good credit standing
Insurer
The issuing bank or any affiliate insurance company that provides the purchase protection feature of the qualified credit card
Theft
An illegal act of taking the insured item from the cardholder without the latter's consent or authorization
Final thoughts:
Credit card purchase protection is a great way to ensure that damages and loss of items you bought will be covered and reimbursed. It is not inherent in all credit cards, so before applying or activating yours, inquire about the features entailed with a card. Accidents happen anytime, and we may not know up to what extent of loss these could lead us. Maximize your credit card benefits, compare their features, and make sure you understand the products' intricacies before swiping.
People also read:
Top Credit Cards for First Timers 2019
Things You Need To Know About Credit Card Inactivity