Finder is committed to editorial independence. While we receive compensation when you click links to partners, they do not influence our content.
The GoBear Guide To Credit Card Debt Consolidation
The sweetest thing about credit card use is knowing you can buy anything anytime. However, probably the most challenging for every cardholder is paying off debts. Sometimes, credit card use can be very overwhelming. We lose track of our limits, and we end up accumulating balances we couldn't cover. Getting into credit card debt is a scenario we all can avoid. If you haven't made preventive measures in the past and you are currently drowning in debts, don't lose hope. Credit card companies let you borrow but will also allow you to combine all your balances at lower interest rates.
What is debt consolidation, and how does it work?
Debt consolidation is a credit card feature that allows you to merge all your outstanding balances from all of your cards. Sometimes referred to as balance transfer, this feature lets you have a debt payment strategy at lower interest rates and with a more manageable repayment scheme. If you think you could no longer pay off your balances efficiently, debt consolidation could be the right solution. Look for credit card providers that allow you to use your credit limit or even beyond to settle them.
Is debt consolidation the same as balance transfer?
Credit card debt consolidation is not different from a balance transfer. In its clear sense, credit card balance transfer is another form of debt consolidation. People usually think of personal loans to merge their debts for lower interest rates. Balance transfer credit cards can also do the same by providing you access to low-interest refinancing. You can move one credit card balance to another without going through some tedious personal loan application processes.

Why should you consider credit card debt consolidation?
People with multiple credit cards opt for credit card debt consolidation for the following reasons:
1. You will reduce the interest rates
The average monthly interest for credit card balance is 3.5%. As compared to the debt consolidation facility, banks offer a minimum of .48% up to 1.5%. Average balance transfer rate is at 0.99%. So, if your total credit card debt is Php100,000, you will pay around Php990 add on interest per month. If your timing is perfect, you can process debt consolidation during your bank's promo period, which imposes 0% interest for the first six months.
2. You will ease your payment plan and schedule
It is quite a task to take note of so much credit card due dates. You can't even pay some credit card balances online, and you still need to be on queue in banks to settle your bills. With a consolidated debt scheme, you will only focus on one statement of account — no need to make a list of what needs to be paid and how much.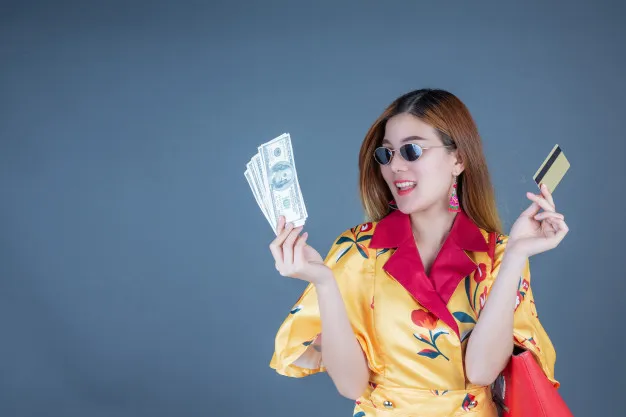 3. Fixed interest and payment amount
With #3, credit card debt consolidation lets you manage your money efficiently. Knowing that you will pay a fixed amount at a specified period will help you handle your finances right. Consistent payment amounts will help you reduce your payment allotment and align your money-saving goals.
4. You improve your credit score
Credit card debt consolidation will help enhance your credit score and profile. With the help of your bank, you can settle massive amounts, which earns a good impression for the credit bureaus. By credit card debt consolidation, you are eliminating bad habits on your credit history, such as:
· Maxed out the credit limit
· Higher utilization ratio
· Chances of delinquencies
Over time, your credit score will increase by at least 50 points, eventually making you a low-risk borrower.
5. You increase your monthly cash flow
With lower interest rates and lower monthly repayments, debt consolidation allows you to have higher cash on hand. Instead of using the money to pay huge debts, you can think of small investments that could let you earn more. You can also save the extra cash for emergencies and other lucrative ventures in the future.
What are the disadvantages of debt consolidation?
Financial tools aren't made perfect, and credit card debt consolidation may have some cons you might want to consider. One minor disadvantage of this facility is prolonging the loan tenure. Debt consolidation plans usually run for 24 months. The agony of carrying the debt burden may lengthen. This could not be a good thing for people who are looking forward to the closing of debts early on. Regular credit card balances may come with high-interest rates but could be paid off anytime you have available cash. On the other hand, credit card debt consolidation may let you endure the agony of being in debt for a minimum of two years.
Another disadvantage of credit card debt consolidation is the cancellation of your other credit cards. Cancellation can save you from incurring new debts while it also narrows down your purchasing power and credit line at the moment. For example, you own five credit cards with a credit limit of Php100,000 each. Your total credit line would be Php500,000 should you manage it well. Settling the balances and having them canceled to avoid unwanted debts also automatically reduces your chances for high-value purchases.
Can debt consolidation change your spending habits?
Spending habits highly depend on the lifestyle of a person. Credit card debt consolidation only helps you manage the debt more efficiently but not the prevention of incurring new obligations. Debt consolidation is just part of the solution. Discipline and commitment to your budget plan take the more significant responsibility of getting you out of arrears.
Once you were approved for a debt consolidation plan, the next step is for you is to identify the cause of debts and find ways to avoid them. One way to do so is to make a list of what you swiped for. Identify which among these purchases are necessities and which are not. Consider crossing out items which don't address basic needs in your next shopping spree.
Is credit card debt consolidation right for you?
Debt consolidation may not be right for everyone considering its nature as a debt in itself. Some people may find not even find their progress at all even when they've merged all their balances:
1. The repayment period is too long
What's good with having a credit card debt is that you can pay it off anytime. Once you got hold of a considerable sum of cash, you can go directly to the bank and settle it. The problem with credit card debt consolidation is you need to let the debt is on standby the entire repayment period, which can be up to 36 months. When your obligations exist longer, your interest charges become higher, too.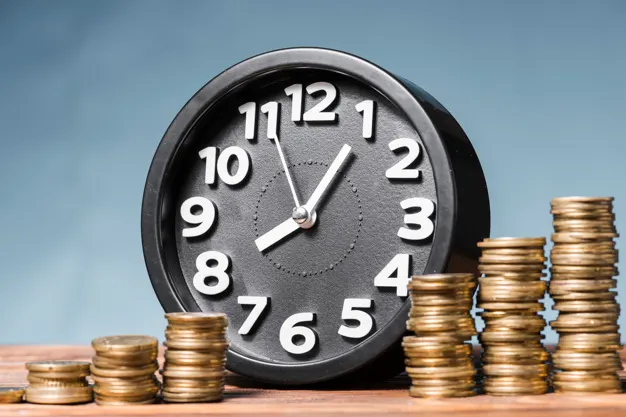 2. The monthly payments are still high
Debt consolidation does not always guarantee low monthly payments. Your salary may not be enough to cover for the required monthly repayment. In this case, you should struggle to spend less while looking for other ways to earn more.
3. The interest is still too high
Of course, there are promos and discounts you can get from your bank. However, interest rates could not be guaranteed to be lower because of processing fees or transfer fees. Some rebates may sound too good to be true because banks have given the charges a different name like processing fee, application fee, or transfer fee. High-interest rates are also a result of the payment term.
4. You're forced to incur new debts
People get into debt for so many reasons. Unavoidable circumstances like losing a job can disrupt the entire repayment plan. You might have probably gotten into a severe medical condition or injury. These circumstances might let you end up having new debts from other lenders. When your repayment plan is disrupted, your debtor might impose additional new charges for delinquencies. Interest over interest is the worst thing you can experience.
Bear thoughts:
Debt consolidation through your credit cards can be helpful depending on your situation. When your debts are could no longer be covered by your salary, maybe it is time to do something more than transferring your balances. If you think your situation is worse than you expected, do not rely on debt consolidation alone. Take advantage of its benefits while finding new ways to earn more. Financial experts have continuously shared tips on how to get out of debts fast. Banks can only do little, and the big bulk of the repayment journey is in your hands.
Getting out of debt takes patience, discipline, and the ability to make use of available banking facilities for your advantage. Balance transfer credit cards can be beneficial if you only pick the right card, avail of the perks, and use them responsibly.
People also read:
Know how credit cards work and what you need to qualify