Finder is committed to editorial independence. While we receive compensation when you click links to partners, they do not influence our content.
The Best Way To Borrow Cash Based On Your Needs
Lending money once involved a long and difficult process that often began with a substantial credit score. Banks once dominated the money lending market by offering high-value loans for once-in-a-lifetime purchases, such as houses or cars. However, the lending scene has since evolved and has parted ways with traditional systems. More and more independent money lending companies have popped up over the last couple of years, saturating an industry that's now dense with competitive interest rates and consumer-forward services.
READ: 10 Things You Need to Know About Short-Term Lending
You now won't have trouble finding a legitimate lending institution that can cater to any loan value. One of the biggest advantages that modern moneylenders, such as pera247, has brought to the market is accessibility through lighter regulations and a fast approval period. Nowadays, it's entirely possible to apply for a loan, get approved, and receive the cash in less than an hour — all with little to no credit score.
But it's not just accessibility and speed that changed. With heightened importance for consumer-forward services, banks and moneylenders have started offering loans for specific needs. Quick, personal, and business loans now carry a diverse range of sub-branches to speed up the application process and make things easier. GoBear has broken down the best way to borrow cash for very specific purposes.

Quick loans: quick solutions
If you need a small value to cover for an emergency, daily necessities, or to make ends meet before your next paycheck, then you don't have to deal with the complicated process behind personal loans. Meet quick loans, a speedy solution with very little commitment. Most moneylenders offer a repayment period between 15-30 days, and you can borrow as little as P1,000 and make your way up to a P20,000-or-higher loan threshold, usually through good repayment behavior.
READ: How Quick Loans Can Help Fix Your Finances
Quick loans are so straightforward that you can complete the entire application process and get approved anywhere between an hour to a day. It's a wonderful last resort for immediate cash needs, so you don't have to turn to illegal loan sharks to find some financial relief. While quick loans are as simple as they sound, there's one nuance that you have to keep in mind: you can't borrow a large value without a good track record.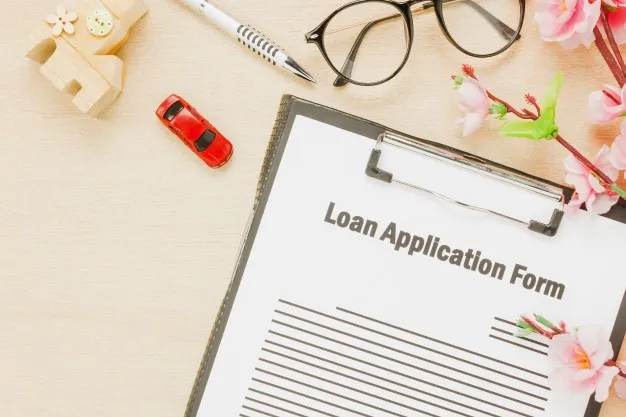 Most moneylenders that offer quick loans don't consider your credit score, so everyone starts from the same playing field — usually with loan eligibility of P1,000 to P10,000. But once you've become an established borrower, you can start borrowing a significantly larger amount. Pera247 has put together an AffordaLOAN program to entice you to be a good borrower (by making your repayments on or before the due date) to become eligible for better loans at better rates.
Personal loans: personalized just for you
One of the most popular loan types is personal loans, which can essentially cover anything under the sun. Whether it's a house, a new TV, or a shiny bike, there's no limit to what you can purchase with a personal loan. However, it can be difficult to apply for this type of loan if you're looking to fund a non-necessity, such as a shopping spree. Most banks and moneylenders will ask a series of questions to ensure that you genuinely need the loan and have the ability to pay it back.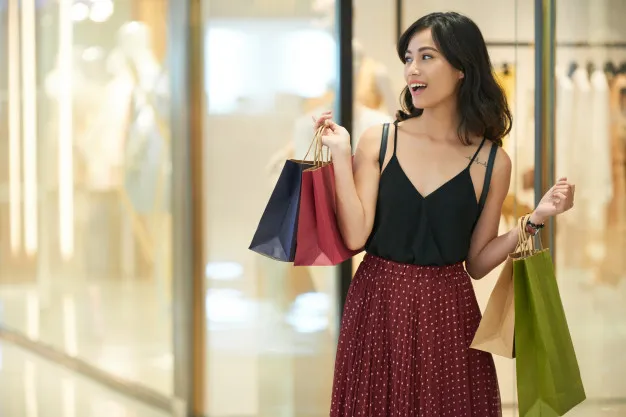 On the bright side, moneylenders have come up with the perfect solution to this problem. It doesn't matter what kind of purchase you need to make — lending institutions now don't shy away from offering highly personalized loans to help you make specific buys. Finding a specific loan is extremely beneficial as it can help you save time and energy throughout the application process.
Education. You can take an education loan to help pay for your child's schooling for any number of years. However, some moneylenders offer subsets of this loan type to help you pay for specific things, such as purchasing miscellaneous items, medical school (through a medical education loan), extracurricular education, and more.
Home. Most people attribute a home loan as a stepping stone to purchasing your nth property, but you can also find personal loans specifically for home improvement. Whether it's a renovation or an interior upgrade, a home improvement loan helps you borrow funds with fewer questions from the lender.
Auto. Moneylenders offer a variety of auto loans specific to the vehicle type you're looking to purchase. You'll find that motorcycle loans are significantly easier to get compared to car loans, and you can also borrow money for repairs and upgrades.
Shopping. It can be stressful to apply for a personal loan and write down "shopping" as your reason to borrow. Shopaholics usually don't need a P500,000 loan to get by, so you'll be happy to know that moneylenders such as pera247 offer loans specifically to help you shop now and pay later.
Travel. Jetsetting to your bucket list destinations is another questionable reason for taking a traditional personal loan, so lending institutions now offer travel-specific loans to keep things breezy during the application process.


Business Loans: For Executives And Executives-To-Be
Business loans were once just business loans that you can use for any purpose. But that depersonalized approach means that you'd have to undergo the same lengthy application process for smaller business needs. Nowadays, these loans are categorized to address specific concerns.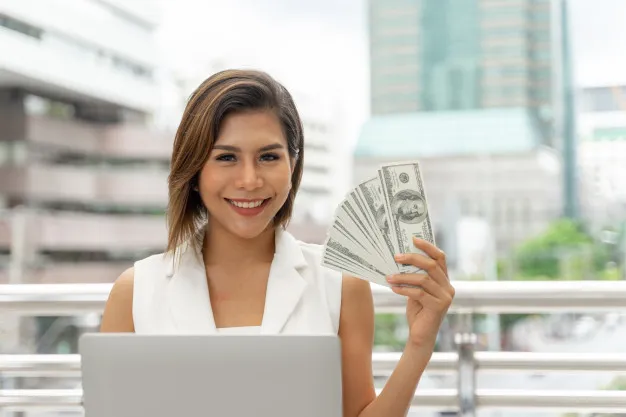 Whether you're a small business owner, a side hustler, an executive of a well-known company, or a salaried worker dreaming of taking charge, there's a specific business loan for your needs.
Franchise. You can take a business loan to help you fund a franchise. Opening a franchise is usually cheaper than starting your own business, so you can avoid a difficult application process by going for this route.
Expansion. If you already own a business but need the extra funds to make a big expansion without tapping into your cash flow, you can apply for a business loan specific to your need. Depending on how large you're looking to expand, the value you can receive can be higher or lower than a traditional loan. But you can be certain that the requirements are a little different.
Startup. Building a startup involves a different process from starting a family business or aiming high with a large company. As a result, the amount you need and the requirements you need to present are also different. Applying for a startup-specific loan will make the process much smoother than a general business loan.
Equipment. If you work with a business line involving heavy equipment, such as manufacturing or construction, you'll likely have to take a loan once in a while to purchase supplementary machinery. Large equipment can rack up hundreds of thousands to millions in value, plus shipping. As this need is very nuanced, you'll be able to sort out an equipment loan more easily than a business loan.

,

While some loan types were enumerated above, there are certainly more types of quick, personal, and business loans that'll help make your application process easy, quick, and complication-free. In the constantly changing landscape of all things related to loans, one thing's for sure: borrowing money is now easier than ever. You don't have to worry about the hassle of applying for a loan because companies like pera247 have got your back all the way through.