Finder is committed to editorial independence. While we receive compensation when you click links to partners, they do not influence our content.
The Advantages And Disadvantages Of Short-Term Lending
Short-term loans or credit make it possible for them to cover their temporary cash shortfalls, especially if you have new a new business to support or an emergency to fund. Your small coffee shop, for example, might not attract enough customers in its first few weeks, so you will have to resort to applying for a short-term lending opportunity to pay your bills.
Whatever your reason is for applying for a short-term loan, it comes with advantages and disadvantages. In this post, we enumerate the benefits and drawbacks of getting yourself involved with a short-term loan.
Short-term lending vs. personal loan
Personal loans are generally considered as long-term lending wherein the loan extends to more than a year. These are financing usually used for the purchase of property, investments in fixed assets, franchising and business expansion. Compared to short-term lending, personal loans have lower interest rates and more extended repayment period.

Advantages of short-term lending
* Short-term loans can improve your credit history. Since this type of loan has a short repayment period, it's easier for you to repay the amount of money you borrowed. If you repay it on time, then you can improve your credit history which will help you take out a bigger loan in case you need it in the future.
Your record of transactions will be advantageous to your credit profile. You can build a good credit standing even in just a short period.
* Short-term lenders offer fast approval of a loan. Lending providers have websites and mobile applications that you can easily access through your smartphone which makes it convenient to apply for a loan. And your loan application can be approved within a few hours depending on the lender.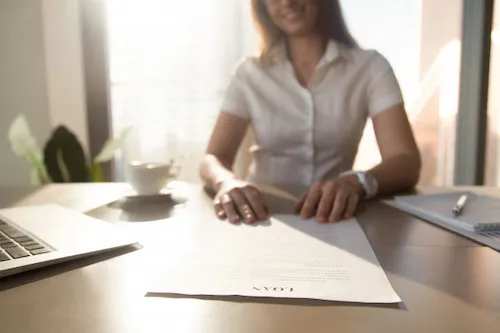 Short term lending has this ability to keep up with the urgency of the need and funding can be done as quickly as possible. It doesn't take more than a month to wait in distress for a loan to be approved. Most lenders give you feedback from 24-48 hours after receiving your application.
* Short-term lenders are lenient when it comes to requirements. You don't need to own a credit card for you to borrow money. Unlike the pile of documents you have to submit when applying for a personal loan, short-term lenders will most likely ask for one (1) valid ID, bank statements, and proof of income. This is because the amount you're borrowing isn't as large as the amount you can acquire via personal loans.
* Short-term loans can be paid off in a short period. Any short-term lending opportunity usually runs from 6 months to one year. That means having to pay incurring interests for a short period compared to long-term personal loans that could last up to five years.
Disadvantages of short-term lending
* Short-term loans can make you a seasonal borrower. While they are convenient, short-term investments can make you fall into a never-ending cycle of borrowing. Applying for a short-term loan can be made through online facilities, so you'd think that it's okay to do so as long as you repay your debt on time.
* The amount you can borrow is limited. Short-term lenders allow you to borrow as much as ₱20,000, but is this enough to solve your financial dilemma? If the amount isn't enough, you may end up borrowing the rest of the amount that you need from other lenders.
* Short-term loans can be expensive for long-term projects. Interest rates change, and a short-term loan can be costly if you have a plan that goes on for a long time. If you make a string of short-term loans to fund your long-term project, there's a possibility that you may have to pay higher interest rates.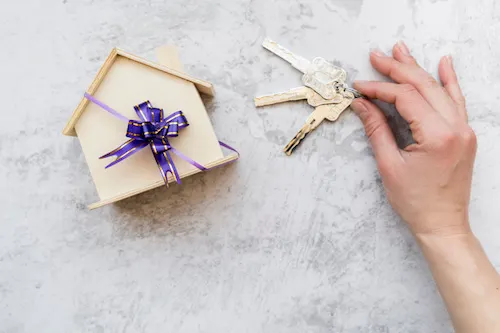 * Opens the possibility for repeated borrowing. Since short-term lending can be paid off in less than a year, there is always a possibility for you to borrow again. Some people even take the opportunity of getting approved even when they are not actually in need of the fund at the moment. Becoming a constant borrower also means you are not getting out of debt and possibilities are you might be applying for an amount higher than what you need.
Be it a long term borrowing like a personal loan or short-term lending, opportunities for funding are already available for every Filipino. Once approved for a chance, make sure that you use the money wisely and as intended. A controlled and planned spending can help you pay off what you borrowed and enjoy healthy financial upkeep.
People Also Read:
How Short-Term Loans Can Save the Day
Top 5 reasons to choose personal loan over loan sharks
10 Things You Need to Know About Short-Term Lending
There's nothing wrong with taking out short-term lending only if you're responsible enough to attend to your financial obligations. While the advantages of short-term loans are pretty obvious, you also have to consider their disadvantages before deciding if you're really going to apply for a loan or not.
If you're ready to take out a loan, then you can start by comparing the best short-term lending providers via GoBear.