Finder is committed to editorial independence. While we receive compensation when you click links to partners, they do not influence our content.
The 5-Step Financial Recovery Plan You Need After The Pandemic
The pandemic has been raging for months now and doesn't seem to be slowing down. It has taken a toll on the country's economy and maybe even your finances. Many employees have already been laid off from work or lost their jobs entirely. Most people are just barely getting by every day. Sadly, some are forced to choose between hunger and debt for their next meal.
Whatever your situation is, there is no doubt that we've all have better days. Fortunately, wecanget back to that! Throughout history, humans have proven to thrive even in the worst situations. From the great depression to the stock market crash in the '08. And whoever is more resilient than a Filipino? Time and time again, we have recovered from these economic pitfalls, and so can you.
READ: Pangungutang Sa Gitna Ng Pandemya: Nararapat Nga Ba?
Lucky for you, you only need these five steps to recover your finances and re-stabilize yourself after (or even while) the pandemic ends.
Step 1: Assess the damage
You have to know the problem before even starting to solve it. This is the only way to get started in your recovery – knowing and accepting your current situation. In starting your financial recovery, here are details that you need to note:
Cash on hand: How much money do you have right now? What are all your assets?
Debt: How much money do you owe and need to pay back shortly?
Income: How much money will come in next month, and the months after?
Expenses: How much do you usually spend on rent, food, bills, etc.?
Once you know these, you now have a grasp of how much comes in and out of your pocket. When applicable, inform your family and even friends regarding your financial situation. This will allow you to get all the help you can get. Your family could be thriftier with you, and your friends could prevent you from unnecessary spending if they understand your finances.
Step 2: Define your goals
Now that you've seen where you are, it's time to specify where you're going. Your goal should be something that you're not achieving right now. Follow the following "S.M.A.R.T" guidelines to help you prioritize multiple goals.
Specific. Don just say, "financial recovery" for a goal. How do you define financial recovery and then stability? Is it having three square meals a day? Is it having cash to spare for leisure? Is it paying off all debt and bills? Being specific allows you to be more focused on achieving your goal.
Measurable. Three meals a day? PHP 0.00 in debt? An extra PHP 500 this month? Specifying a number quantifies your recovery.
Achievable and Realistic. With your current financial status, deep in debt, or on the way to bankruptcy, you're not looking to buy a new house.For financial recovery, these goals should be short term, since we're only working on restoring your financial stability before the pandemic dented it.
Timely. Set a time limit for your goal. Is it urgent and you should work hard and fast for it, or is it okay to take things lightly and slowly just because you can?
Saving and investing may not be in sight right now, and that's okay. Do that after you've restabilized your finances.

Step 3: Create a budget
It's time to draw the path from where you are to where you want to be. That's how you will tailor your budget. Every step should be leading towards your end goal, and the path should be as quick and efficient as possible.
If you're looking at paying debt and bills, prioritize those that will be with additional charges when paid late. Call your lender or provider to ask for leniency on payments. Most businesses allow this for pandemic-related reasons, such as unemployment.
READ: How To Save Money While Staying At Home
For a food budget, a homecooked meal is sometimes cheaper than a store-bought one. Make sure your stock up on rice and canned goods that can be stored for a long time. This is necessary now that we're encouraged to stay at home as possible. However, don't forget to eat a healthy meal now and then.
Eliminate leisure expenses for now without compromising your health and safety. If you're paying for entertainment subscription services like Netflix and Spotify, now would be the time to press pause on that. You can also save money on water and electricity by making your home more efficient. Repair leaks, clean your appliances and switch out defective equipment. You might be surprised at how much you can save.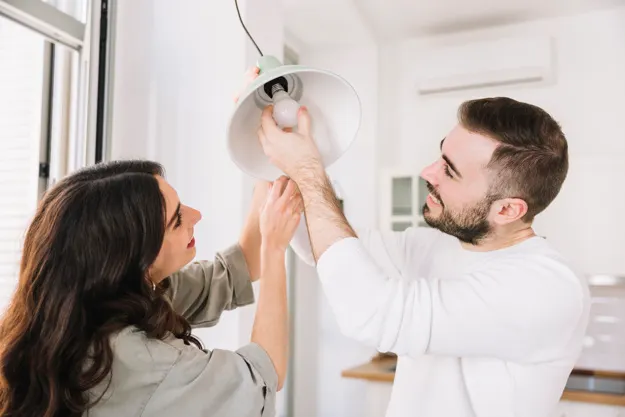 Step 4: Stick to the plan
Walk the talk! You've planned and prepared enough to follow your roadmap to financial recovery. Now, this may be the hardest step of all, as there are distractions and unavoidable bumps along the way. Resist the urge to a detour to the mall for a sale or eating out when there's perfectly good food at home.
Remember the goal, and keep your eye on it!
Step 5: Monitor and adjust accordingly
We said something about "unavoidable pitfalls" previously. Nothing is perfect from the very beginning. This includes your budget!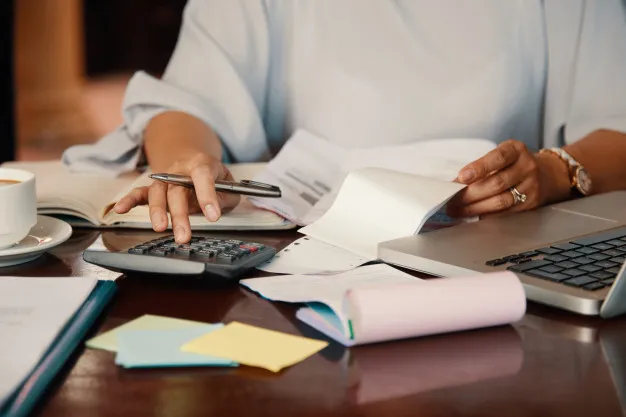 You may find out that you were overly optimistic with a PHP 5,000 on savings, or unrealistic with PHP 20 for meals. Revise your plan as you go. It's helpful to visit your budget every week and evaluate what went right and wrong. This is how you eventually take control of your money, and not the other way around.
Post-recovery:
After achieving the goals you've listed previously, you can always go back to step 1 for a new goal! With debt and bankruptcy held at bay, you can look to save and invest your residual money now. A great tip tocrisis-proof your future financesis to pad your savings.
READ:Government Aids To Help You Get Back On Your Feet
Before spending your savings, make sure that you have at least 6 months' worth of living expenses stashed away. You can even put this in a low-risk, interest-earning savings account. By making sure you have enough money when another disaster hits, you're less likely to need this recovery plan again! It's also helpful to invest in insurance so you're even more secure about future financial troubles. You can then use your residual cash for funding a new business, applying for a home or auto loan, and investing in stocks.
This plan is easy to say, but very hard to follow through. If you fail now and then, don't beat yourself up. We're all going through rough times and it's okay to be kinder to yourself. Just make sure to learn from your mistakes and celebrate your small victories. We'll get through this. #WeHealAsOne