Finder is committed to editorial independence. While we receive compensation when you click links to partners, they do not influence our content.
Supplementary Card vs Credit Card: Which is Better?
When you're fresh out of college and finally landed your first job, adulting starts. This is the start where we shoulder more responsibilities for ourselves and our family.
Adulting is also the time we have to start making significant decisions for ourselves, including finances.
Thanks to the advancement of technology, financing is now readily available among millennials. The knowledge of the different financing options can easily be searched on the internet.
As more young adult Filipinos have access to the internet at the tip of their hands, they are more aware and can easily access services that can help them financially.
Such services include credit cards, supplementary cards, and personal loans.
According to a study conducted by TransUnion, a credit bureau in the Philippines, the interest among young adults getting a credit card has been increasing for the last years.
In 2017, 60% of the new-to-credit accounts were opened by millennials. This is of the convenience of owning a virtual card.
When you have a virtual card, you can easily make purchases online, especially when more Filipinos prefer online shopping than the traditional way of shopping.
If you don't own a plastic card yet, you'll find credit card and supplementary card at your disposal when browsing the market. But, which one should you get?
Choosing between a supplementary card and a credit card can be confusing since you can use them both to make purchases, and if you already own a supplementary card, should you keep using it, or get a credit card instead?
They may look the same, but each card is convenient for different financial situations. Keep reading to know which of the two plastic cards is better.
The Importance of Building Credit When You're Just Starting
As a first-time employee, building credit is one of the essential things you'll need financially.
If you want to make large purchases or eventually take out a personal loan in the future to finance housing or a new card, you will need a credit history – and a good one.
Good credit history plays a vital role in approving your applications. This is because banks and businesses use your credit standing as a basis on your risk as a potential borrower or consumer.
For instance, if you're taking out a personal loan, the banks will look at your credit standing to see how likely you are going to repay your loan.
Since your rating is based on how much money and debt you have and how well you have paid your previous debts, they will be able to determine your risk.

If you are making on-time payments, it will be reflected on your credit history. This entails that you are a responsible borrower – giving you a good credit rating. However, if you often make late payments, you'll have a bad credit history, and you'll have a hard time getting loans in the future.
If you have a positive credit history, you may qualify for lower interest rates compared to those with little credit.
Establishing a credit history and a good one can help you unlock endless potential opportunities to help you in your financial journey as you transition to adulthood.
Without an established history, banks and businesses may be reluctant to approve you for any application. It becomes more difficult and costlier to get a fund for a loan, car, or even a house. Still, there are ways to start building credit, like getting a credit card.
But what about a supplementary card?
What is a Supplementary Credit Card and What It Can Do
Supplementary credit card is a plastic card that works like a credit card. As its name suggests, it's an extension of the credit banks provide for existing credit holders.
This means that if you own a credit card, you can extend the benefits of the credit card you own to your families through a supplementary credit card. Family members who are not qualified to hold a credit card due to age or lack of income can be a supplementary cardholder.
While most Filipino graduates don't have a credit card, some may own a supplementary card with their parents as the primary cardholder.
The features and benefits of a supplementary credit card are usually similar to the primary credit card. Which means, a supplementary card can be used to make purchases in both retail and online stores and get the same rewards points.
The supplementary card can also be used to get cash advancements at an automated teller machine (ATM).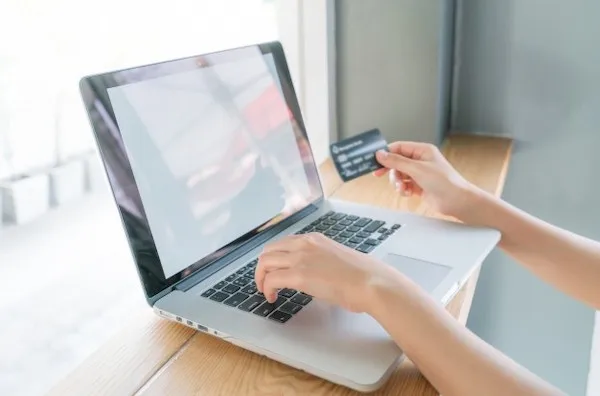 What are the differences between a supplementary card and a credit card?
While a credit card and a supplementary card have the same features and benefits, the following differentiates the two.
Knowing the difference between these two cards can help you make a smarter choice which card best suits you.
Application
When applying for a credit card, banks have various requirements depending on the type of credit card you are applying for. Filipinos who are at least 21 years old may apply for a credit card. Meanwhile, supplementary credit cards are usually granted to eligible cardholders with a proven track record on their credit history.
Supplementary cards are most common among parents, as the primary credit card owners, giving supplementary cards to their children. Be sure to check with your credit card provider for any specific requirement they might need for your application.
Credit Limit
The bank sets the credit limit of a credit card. The credit limit usually depends on the salary or yearly income of the applicant. As a newcomer to the workforce, you might start with a low credit limit at first, but as you continue to build your income, you can file and request to get a limit increase.
With supplementary credit cards, the credit limit is set by the primary cardholder. Since it's a single account, the credit limit is shared from the principal holder's credit card. For some credit card providers, they may allow the principal cardholder to assign credit limits to his/her supplementary dependents.
Credit Building
A credit card can help you start your credit building journey. If you want good credit history, you must pay your bills on time and maintain a low credit balance.
For those who are already supplementary card holders or consider getting one, since you're not responsible for paying the bills, a supplementary card may not have a massive impact on your personal credit score.
With a supplementary credit card, you're only an authorized user of the card and will bear little to no benefits of building credit. On the other hand, having your own credit card will show financial institutions that you are capable of managing debt and repayment. This can open more doors for you in getting approved for other financial products you apply for, such as a loan.
Graduating from Supplementary Card to Credit Card
A supplementary credit card is an excellent stepping stone to help you learn how to manage your finances as you transition to adulthood.
While it can help you start building credit, owning a supplementary credit card alone might not increase your chances of getting approved for loans in the future.
Banks checking your credit history want to see that you've managed your own credit accounts responsibly. Hence, having a credit card under your name is better.
For those who are supplementary credit card dependents and want to continue building their credit, you can ask the primary cardholder to find out whether the bank reports your use of supplementary card separately from theirs.
Tips on Finding the Best Credit Card for First Timers
For young professionals like you, scouting the market for your first credit card can be overwhelming – there are too many credit cards to choose from, it can be challenging to find the one the best fit your needs.
Before getting that plastic card to complete your #adulting goals, it's essential to do your homework and know what it takes to get a credit card for first timers like you.
To make it easier, your first credit card should be something you can afford on your own. You must also consider the following when shopping for a credit card in the Philippines.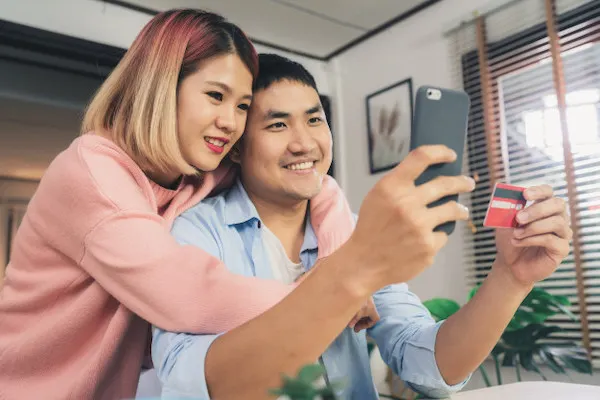 Eligibility Requirements
Find out what are the eligibility requirements of a credit card you want to apply for. The eligibility requirements of a credit card vary per bank.
Generally, self-employed or salaried workers who are at least 21 years old can apply for a credit card. Your monthly income is also taken into consideration because this will determine if you can make the monthly repayment necessary to get a credit card.
For instance, you can apply for a Bank of Commerce Classic with a monthly income of P10,000 or P21,000 with a Citibank Citi Cash Back card.
Type of Credit Card
It's essential to identify which credit card you need. There's no one-card-fits-all type of credit card. All credit cards are not alike; you should choose the card that fits your budget and spending habits as a first-time credit cardholder.
There are three common types of credit cards:

Classic cards – A no-frills kind of credit card that offers low-interest rate, annual fee or credit limit.

Cashback cards – A card that gives back a percentage of the money you spend on a credit card

Rewards cards – A credit card that can help you earn rewards
If you're looking into building your credit, for example, then a cashback reward or a rewards card isn't going to help you.
A classic card might be the best choice for you. You'd want to get a credit card that will build your credit and eventually upgrade to a card with more competitive terms.

Interest Rates
Interest rates are the price you pay for borrowing money. The rate also varies depending on the credit card you are applying for. However, you can avoid these when you pay in full every month.
As a first-time employee, the ideal card is the one that offers the lowest interest rate. You don't want to struggle to pay your credit card debt with a high-interest rate.
Final Thoughts
Supplementary cards and credit cards can help you better manage your finances. A supplementary card can help you learn to handle your finances as you get ready for the real world before you land into your first job.
If you want to eventually get a personal loan in the future, getting a credit card is your first step.
While the benefits of owning a credit card and a supplementary card are the same, the advantages of having your credit card let you do more than just purchasing. You can apply for different loans and services that you can't be eligible if you own a supplementary credit card.
For supplementary cardholders, getting your credit card is like taking off the training wheels of your bike.
You're now off to making smart financial decisions on your own without your parents helping you out.
Once you've narrowed down and found the credit card suitable for you, getting your first credit card should be a hitch.
Always remember, responsible credit card use while you are starting can build a strong credit history that will help you get your adult life off to a strong start when you set out on your own.
If you're still unsure which credit card is for you, you can check out easy approval credit cards to help you get your first credit card.
Know how credit cards work and what you need to qualify