Finder is committed to editorial independence. While we receive compensation when you click links to partners, they do not influence our content.
Smart Home Devices You Should Buy with Your Credit Cards
Ber months are not just for holidays. September, October, November, until December are the months when we think about refurbishing our homes with something new. The holiday season comes with a few series of sales and discount deals that offer even home gadgets at low prices. So, if your credit cards are ready for that one big swipe of the year, here are a few of the many devices you can buy.
Smart home automation system
Home automation protects your family from threats of pollution, flood, fire, theft, burglary, and other hazards. Aside from that, having them installed in your homes will help save more energy. Smart home gadgets help you turn off unused appliances or notify you when gas leaks are detected.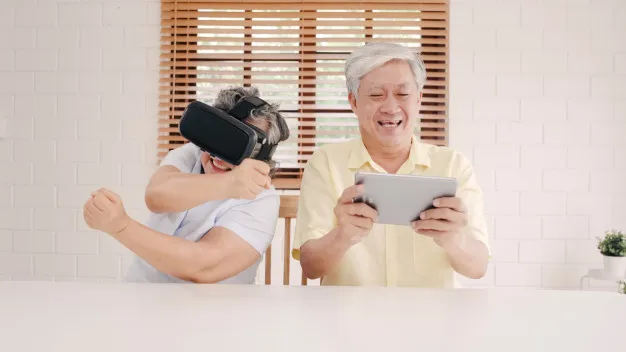 Some of the essential smart home gadgets you can buy include:
Ceiling mount sensor
Want to maintain fresh air? Install a ceiling mount sensor that detects the presence of ethanol. Hydrogen, cigarette smoke, carbon monoxide, and alcohol. Its primary function is to help you analyze the quality of air by broadcasting the information through a music module or your smart device.
Wireless gas detector
Flammable gas tanks aren't always as reliable as we all think they are. With the wireless gas detector, you can recognize the concentration of flammable gas in the air. Once the gas concentration reaches your preset value, it automatically informs you through an alarm device.
Door or window detector
Magnetic in nature, the door or window detector informs you about unexpected visitors. This device further protects you against intruders who wish to enter your homes illegally.
Smart lock
Doors are your central shield against harm, and with a magnetic wireless intelligent lock system, you secure a smart entry and exit point. It is a way to know if someone opens the doors or compromises the password.
IP cameras
We all aim for peace of mind every time we leave our homes. With IP cameras installed, you can monitor what happens inside your house. You can even access photos and videos with any mobile device.
Smart Television
Most televisions are smart these days. Almost all those featured in every store can let you access online apps and your fave movie streaming program. And since you are opting for an upgrade, choose one with 4k resolution for a future-proof set. You can also consider an OLED display, something much better than LED or LCD.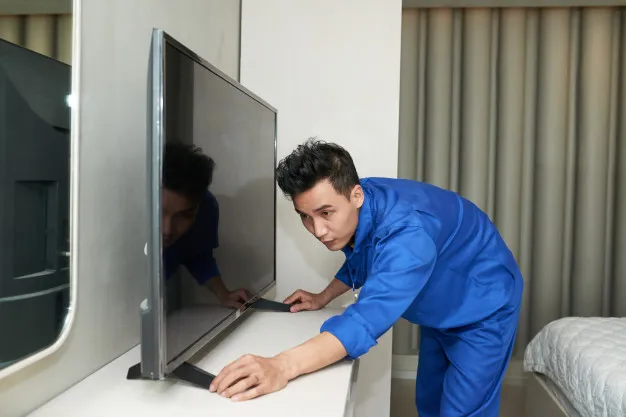 If you're still a little confused, here are a few things to guide you:
Screen size
Want a sweet spot at the center of your sala, or you want something to mount on the walls of your small bedroom? For you to decide on the right screen size, check how big is the space allotted for it and how many people in the house typically watch at the same time.
Resolution
Full HD or those with 1920 x 1080 resolution is the primary display of TV sets all over the world. Now, 4k TVs offer sharper text and more detailed objects.
Purpose
Everybody wants an all-in-one television that can be used for gaming, streaming, or just cable show binges. These types of television are pricey, so if your budget is restricted, you can prioritize a TV that serves one main goal. Decide which one do you need. If you have a gaming laptop, then you can opt for LCD or LED TVs.
Price
Budget is a huge consideration. If you're willing to splurge around Php30,000 and up, then get a 55-inch 4k resolution. There is a wide array of brands in the market, and you'll find one that is worth your budget.
Automatic washing machine
Doing the laundry the traditional way consumes around 2-4 hours of your weekend. You could have used that time up doing other things. Owning an automatic washer and dryer saves time and space, especially for those who live in small apartments in Metro Manila.
A smart washing machine is an innovative appliance that does the hard job of removing dirt, rinsing, and drying the clothes for you. You can connect it to a Wi-Fi network and control it on an app using a phone or a tablet.
Whether you want an inverter type, smart washer, and dryer or just plain fully automatic ones, here are a few things you should consider:
Size
When it comes to size, take into consideration the size of your laundry area and the weight of your usual laundry. If you have king-size comforters, choose above 8.5 kg capacity priced from Php15,000 and above.
Budget
Low-priced washer doesn't mean a depreciation in performance. You can buy an automatic washer and dryer for as low as Php9,000. You don't need to spend more on a machine that does the hard work for you. These types may not be from well-known brands but are definitely worth the swipe if you're aiming for convenience.
Consumption
Electricity and water consumption seem at stake when opting for a more advanced machine. Inverter models, however, can let you pay around Php15 worth of electricity for one load of laundry. Ask the salesperson about the machine's Energy Efficiency ratio to help you reduce consumption by 20-35%.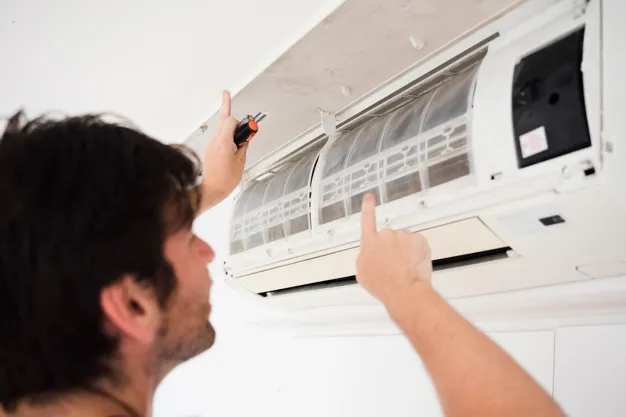 Inverter air conditioners
Gone are the days when air-conditioned rooms are just for luxury. Crowded neighborhoods have already deprived you of natural ventilation. And since you deserve relaxation and good sleep, it is worth shopping for the best inverter air conditioners.
Since buying a new AC is a significant household journey, you need to choose the right size. Size matters, especially if you want to be satisfied with the AC's cooling performance. Below is a consumer guide in buying a room air conditioner.
Smart refrigerator
You might not have heard about it yet, but you certainly can look for a refrigerator that is smart enough to tell you its doors are left open or that you need to get more eggs. Smart refs come with instaview, hygiene new, smart diagnosis, LED lighting, EZ pocket handle, moist balance crisper, and non-plumbing features. You can buy one around Php120,000.
Style is one of the primary considerations when buying a refrigerator. Your classic fridge is made with freezers on top. This is where you put your frozen stuff, including meat products and ice cream. Bottom freezer models have the section placed at the bottom of the refrigerator. They contain more because of larger-sized chillers but may not include other extras like ice makers or water dispensers.
Final thoughts:
You can always use your credit cards for big-ticket items your family can enjoy. As early as now, plan for your next purchase using the following credit cards for installment:
Use your HSBC credit card to purchase appliances at 0% installment interest. Visit Abenson, Ambassador Appliances, Anson's, Automatic Centre, Electroworld, Powermac, and Robinsons Appliances among other HSBC's partner merchants.
2. Citi credit cards
Citibank lets you enjoy shopping with its 0% PayLite program. You can use any of your Citi credit cards to score 20% off when you buy an appliance from Anson's. Avail of the 0% Citi PayLite offers to enjoy easy payments of no interest up to 24 months.

3. BPI credit cards
Enjoy a bunch of real thrills for free with your BPI credit cards. Aside from travel and leisure deals, you can get easy installment plans with your new appliances. You can buy from their partner merchants using any of your BPI credit cards and enjoy not just discounts but freebies as well. When you purchase from Automatic Centre, you'll enjoy 0% installment for 24 months plus gift certificates and small appliances depending on your purchase amount.
Buying for convenience, safety, and security is what credit card installment programs are all about. It is excellent to know that you can always refurbish your homes or replace damaged appliances if you have the right credit card. Plan for your purchase early on, check for promos and deals and call the merchant for confirmation. You might also want to ask about delivery services so that you won't have any issues with transport. Your next spending should always be worth your hard work. Grab the latest and best credit card promos and chill with your savings these ber months! Compare credit cards with GoBear now!
People also read:
Know how credit cards work and what you need to qualify