Finder is committed to editorial independence. While we receive compensation when you click links to partners, they do not influence our content.
Skills You Can Learn While Working From Home
The restrictions imposed by the government to protect us from the coronavirus pandemic has put on hold a lot of our plans. But if there is a silver lining to all our frustrations and uncertainties, it is the fact that these challenging times have made one thing possible — slow down time.
If you are one of the lucky few who has kept his job and was allowed to work in the comfort of your own home, then we suggest making the most out of it. At first, you might be thinking of lounging on the couch for hours and binge-watching your favorite Netflix series. But if you have been doing that for months now, that is just counterproductive.
READ:The 5-Step Financial Recovery Plan You Need After The Pandemic
The extra hours you once spent dressing up and getting ready for work can now be devoted for something that will allow you to be resilient in the challenges that may come your way in the future.
Below are suggestions from our friends to encourage you in learning more and earning more.
Speak a new language
As a medical student and a youth leader, 27-year old Richmond Batulan literally has a lot on his table. You will often see him focused on his computer screen or browsing the books laid out in front of him. For a few times in a week, he has Zoom calls with his church group.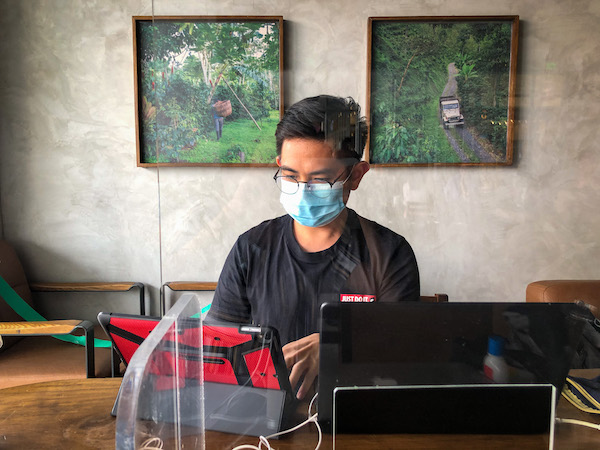 With an already packed schedule, he still has time to watch K-dramas. After watching Reply 1988 and It's Okay Not to be Okay, he decided to upgrade this experience by learning to speak their language.
Richmond enrolled in an online class in Coursera to learn Hangul. The course can be finished in a span of five weeks. A student is guided by an online classroom instructor and a professor from the university.
This spared him from getting distracted by the subtitles on the screen. By adding more words to his vocabulary, the better his mind focuses on the story and the context of what he is watching.
,
According to Richmond, learning Korean is relatively easier compared to studying other Asian languages such as Mandarin and Nihongo. He only had a hard time memorizing the honorifics as each member of the family is assigned a different word. This is now one to be taken for granted because Koreans give much importance to family ties and respect to the elder relatives.
He allots two hours of each day for this online course, which would have not been possible had his medicine classes been conducted in a face-to-face setting.
"Kasi mas manageable yung requirements. Hindi siya parang physical class na 8 a.m. to 5 p.m. na nasa classroom lang. Ngayon, hawak mo na oras mo," Richmond shared.
With all the information he has to consume in medical school, Richmond thought this would be a way to train his brain and have fun at the same time.
Our future doctor added that before riding on this idea, he read a lot of literature that says learning a new language boosts your brain function. Also, wouldn't it be cool to mingle with the locals and effortlessly converse with them once other countries again open their doors to tourist?
Adding another language to your resume gives you an opportunity to take on a side hustle such as being an online English tutor.
READ: How Much Does Distance Learning Cost
Get trendy in technology
Okay, so you know the basics. You have a Facebook account. You are capable of sending an e-mail. But so is everyone. Almost every workplace now requires knowledge in this area. If you want to get ahead, you have to be patient in adapting to the advancement in technology.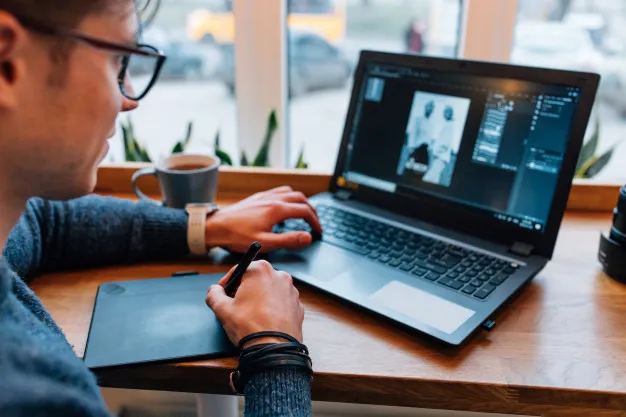 Tzar Umang, an information technology expert, started his business ten years ago. Eventually, he is able to provide a source of income for freelancers with the technological know-how. Tzar recommends these five fields you can explore to expand your horizon and put money on your savings account.
Content Writing – Companies who maintain websites often hire a pool of writers to provide them content such as blog posts, videos and podcasts. For these needs, they have to produce articles and scripts. But not everyone who writes can accomplish this. Content writers also have to learn how to market their products in a digital platform. This means, you have to learn what words and visuals to choose for their websites to attract visitors and eventually buy the company's products and services.
Office Applications – Gone are the days when secretaries have to sit in front of their desks outside their bosses office all day. Entrepreneurs now hire virtual assistants to work on their ledgers and presentations. If you want to make the cut, you should be able to efficiently use office software such as Microsoft Word, Powerpoint and Excel.
Graphics Design, Video Editing, and Photo Editing – For word to spread around on a company's products, the public should be lured by visuals. Entrepreneurs have the money but not the time and talent to produce a publication materials for marketing. Knowledge in these areas will allow you to hustle on the side and take freelance jobs from companies who might need your help.
Web Design and Development – Online platforms are now the perfect avenue for selling of products. A user-friendly website is one way for business owners to keep their customers. Companies hire freelancers to work on an aesthetically pleasing yet professional website to cater to their target market's preference. Learning web design and development usually entails lectures on Hyper Text Markup Language (HTML) and Cascading Style Sheets (CSS).
Product Research – This is beneficial for dropshipping companies such as Amazon, which sells products from third parties by promoting it on their website. To be able to sell these items, they have to know the products. Product research works like a background check. Researchers have to scour the internet for similar products and look at how they are being offered and sold to buyers. With these data, they provide a basis for a product's selling potential.
Tzar encourages those who have computer and an internet connection to develop their skills in these areas that have been on a high demand even before the pandemic. This is based on his experience in his own enterprise.
"Akala namin mawawalan kami ng client during the pandemic, pero lalong dumami dahil may mga business lalo na yung e-commerce na naghahanap ng offshore team nila for continuous operations," Tzar said.
If you want to review course outlines and eventually enroll in online classes, Tzar recommends edX.org and Udemy.com. You will have to pay for these classes. You will eventually get the bang for your buck once you land a job. For the skills mentioned above, the entry level pay ranges from $3 to $5 per hour.
The good thing about these online classes is that you can pay for them using credit cards. So if you still do not have the money for this, you have to option to swipe your card or explore low interest personal loans.

Professionalize your love for beauty
Jordz Aljun Fernandez has always been drawn to watching makeup tutorial videos of celebrities on YouTube. Here he finds recommendations on what makeup products to buy. He learned from their tips and tricks. Out of this passion, he acquired the skills and made money out of it.
"Kailangan mo talagang i-practice at subukan yung mga napapabood mo. Mula doon ay makakakuha ka at madidiscover mo yung sarili mong technique. Lahat naman ng magagaling nagsisimula sa pagiging hindi magaling," Jordz shared.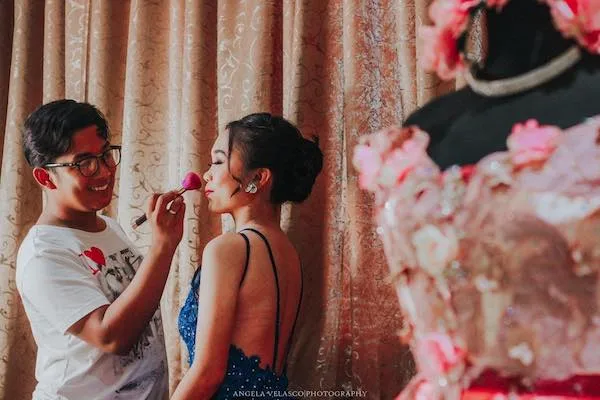 While studying in college, Jordz worked as a makeup artist. The strokes and strobes landed him projects behind the curtains to glam up beauty queens in the city. He also accepted offers for other events such as weddings and formal functions.
One thing worth nothing is the capital that this entails. If you want to turn this into a business, you have to prepare yourself in purchasing makeup, brushes, mirrors and lighting. You have to look professional in order to be taken as such.
Out of his hard-earned money, Jordz was able to support himself in school. He is now a public school teacher.
"Kahit na nagtuturo na ako sa isang pampublikong eskwelahan, hindi ko pa rin maiwan ang pagme-makeup. Alam kong ito ang gusto ko at dito ako masaya," Jordz added.
READ: 9 Ways You Can Invest in Yourself For Self-Improvement
Final note:
Whatever your reason behind learning a new skill, you will only accomplish it by being patient and dedicated. Watching ten tutorial videos overnight does not make you an expert. It requires practical application for you to grasp the whole idea and use it to your advantage. A new skill does not just add a feather on your cap, it will open more doors. Choosing which path to take should not just depend on what this world demands. It will not work if your heart is not in it.