Finder is committed to editorial independence. While we receive compensation when you click links to partners, they do not influence our content.
Six Things You Should Know About Prepaid Health Cards
As the Philippines' health sector received a budget boost of Php21.5 billion from the General Appropriations Bill (GAB) for 2019, private health insurance providers also made their share in giving Filipinos access to affordable health care. If you work within this sector, then you may already be receiving additional health, dental, and optical benefits, either in the form of cash reimbursements or health maintenance organization (HMO) cards. But now, even unemployed individuals can avail of insurance in the form of prepaid health cards. Healthcare is still not available to everyone by any means, but it's a baby step towards universal accessibility.
GoBear has listed down these six essential things you should know about prepaid health insurance:
1. Prepaid health cards are like vouchers
A voucher is similar to tickets or tokens that you can use in redeemable transactions, containing the information of the recipient and the available amount. Prepaid health cards can be used in times of health emergencies under certain conditions depending on the type of your card and the provider. These vouchers are valid only when services are not yet used up, or the card hasn't yet reached the expiration date.

Most prepaid health card companies offer a year's worth of validity for any card that you purchase, but some also provide shorter-term options. The hospitals and clinics that can accept your card vary depending on your provider's partner institutions. Their website or brochure should have the full list of medical establishments that you can visit.
Additionally, the process for getting a reimbursement varies from one company to another. Still, it would help if you remembered to confirm whether or not your condition or emergency treatment plan is within your coverage before jumping into a hospital payment. It's not difficult to get an approval as long as your medical need is within your plan's coverage, just like conventional health insurance.
2. Prepaid health cards are cheaper than comprehensive health insurance
For as low as Php499, you can buy a prepaid health card that could provide free wellness checkups and discounts on hospital procedures. The price range depends on the coverage included in your plan. For instance, a Php1,000 prepaid health card could provide a maximum coverage worth Php40,000 and accidental death coverage of Php50,000. More expensive plans will, more often than not, grant you additional benefits.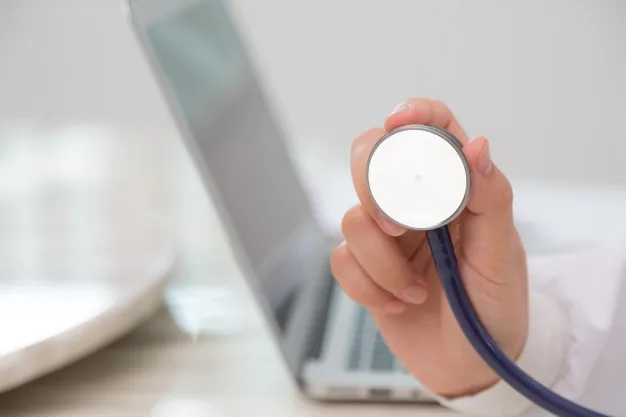 Comprehensive health insurance is usually ten times more expensive than its prepaid counterpart, as it typically includes more coverage and higher repayments. But if you're on a budget, don't need extensive coverage, or have had bad experiences with traditional health insurance, then consider getting a prepaid health card instead. It's significantly more affordable and offers a financial cushion in case of medical emergencies.
It's always better to have a backup plan, after all. There are a variety of options that you can choose from, and various providers cover virtually every medical need. Benefits often come in reimbursements, but some offer significant discounts that'll save you plenty of money. Depending on the plan that you avail of, you might even get more than your money's worth after just one visit to the doctor. As a result, it's a worthwhile investment, no matter how you look at it.
3. Prepaid health cards can be personalized
Comprehensive health insurance packages are tailor-suited to a wide range of individuals with different needs and conditions. In a company of 20 employees, each person receives the same coverage. Prepaid health cards, on the other hand, will let you pay for what you think is necessary according to your condition. You can buy a voucher that may or may not include unlimited consultations. You may also opt to exclude room and board benefits and spend less.
You are free to choose from a plethora of options. From one-time use vouchers to an entire year of unlimited emergency coverage, there's a health card for every type of patient and condition. For instance, you can opt for a health card that specifically caters to your preferred medical institution, where you can get free consultations and discounts on other services. If you're moving to a new environment, then it's common to contract viral diseases that your body has not yet been accustomed to, so it's a good idea to get a hospitalization voucher for this purpose. You can save thousands in medical fees and can enjoy the services of high-quality private hospitals and clinics without worrying about the cost.
4. Prepaid health cards have a lot of coverages
You might be surprised, but there are plenty of prepaid insurance packages available to you. They cover a wide range of medical concerns, including but not limited to:
• Emergency care, including accidental death, livelihood assistance, medical reimbursement, and disability insurance. You might not think that this benefit is particularly useful as it covers situations that rarely happen. However, on the occasion that you find yourself in any of the circumstances above, then you won't regret having a prepaid health card for financial support.
• Preventive healthcare which covers Annual Physical Exam, chest X-ray, urinalysis, complete blood test, and general check-up. Many health problems come with age, including failures in common body functions. As a result, you may find yourself spending thousands in preventive healthcare packages when all you need is a single voucher to mitigate the expense. Worst-case scenario: you don't do regular check-ups at all. Don't let symptoms turn into significant — and more expensive — problems by undergoing routine check-ups and preventative measures with the help of your health card.
• Dental services with consultations, discounts on dental treatments, and one-time prophylaxis. Oral health is often abandoned or put off until tooth pain becomes unbearable. But that can be detrimental to your overall health as cavities that have matured can travel through the nerves connecting your teeth to the rest of your body, causing more significant problems. It's also known to all that you can quickly end up shelling out over Php10,000 on a single trip to the dentist, especially if you're going for expensive treatments such as root canals, extractions, porcelain crowns, and braces. However, you'll be happy to hear that you can significantly save on oral health procedures and finally show off your best smile through availing of a prepaid health card with dental coverage.
• Hospitalization benefit could cover up to Php25,000 and access to treatments, room for confinements, and medicines. A health card with this coverage is extremely vital as the cost for inpatient care can be exorbitant. If you have an underlying medical condition or are prone to contracting viral diseases such as dengue and food poisoning, then always have a prepaid health card with a hospitalization benefit. It'll save you thousands and will even give you priority in specific hospital wings.
5. Prepaid health cards are available online
Because prepaid health cards have more lenient requirements compared to comprehensive health insurance, you can easily purchase and register for them online. You may pay through credit cards, Paypal, bank deposits, or via payment centers and providers' partner merchants. Upon purchase, your provider will ship the card to your delivery address, so make sure that you're at home to pick it up.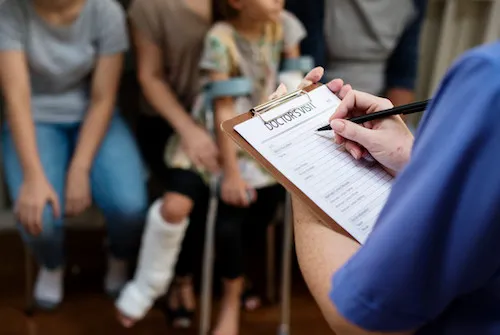 Once you receive your card, you can activate it by scratching the protective ink to reveal the card code or number. Follow the instructions and wait for a confirmation from your provider. Once you receive the confirmation, you're free to use your card for any medical concerns within your coverage. But remember to follow the steps your prepaid health card company requires for redemption and reimbursement — check their website or give them a call if you aren't sure how it works!
Take note that once the card and the insured individual are registered and activated, the benefits of the prepaid health card are no longer transferable. It also marks the start of your coverage period.
6. Prepaid health cards are a practical choice for unemployed individuals
Employees have almost always enjoyed having HMO benefits provided by their employers. If you have an employer-issued HMO, you can also avail of a card for your dependents, such as your children, elderly parents, and spouse. But unemployed people and those who don't render full-time hours with a private company such as freelancers, project-based hires, and self-employed business owners can opt to buy the prepaid health plans for security personally.
There are two factors that you need to consider when purchasing for financial products such as prepaid health cards: affordability and practicality. Set aside a small amount from your monthly income and pay for an accessible prepaid health plan that can medically protect you for up to a year.
If you're unsure about making the additional expense, then know that prepaid health card or sachet health insurance is one of those financial products that could help you use your money for a worthwhile purpose. Don't wait for medical emergencies to come before scavenging for enough money to pay for hospital bills. Setting aside a few luxuries to pay for security is ultimately the best path towards a better and healthier life.