Finder is committed to editorial independence. While we receive compensation when you click links to partners, they do not influence our content.
Should You Take Out A Loan To Pay Another Loan?
There are so many types of loans you can take in times of financial emergencies. You can opt for a mortgage loan if you want to purchase a house, a car loan if you are planning to own a vehicle, and a student loan if you wish to fund your college education. Personal loans come in many forms depending on the circumstance you are faced with. However, is it advisable for you to borrow money as payment for an existing debt?
Many of us are still struggling to get out of debt fast, and the struggle is real for so many years now. A loan in any form is a debt which you need to pay in a certain period. Applying for a personal loan to pay off a current loanor debt seems impractical at first. However, here are a few situations when taking out a loan to pay another is the right decision, after all.

When should you take a loan to pay another loan:
1. When the current loan has higher interest rates
Apply for a new loan to pay off an existing mortgage if the latter has lower interest rates. The new loan should offer lower prices and charges. As much as possible, try to negotiate for even smaller monthly installments to help you manage your finances in the long run. The practical sense of borrowing lies in the ability to reduce costs and save more from your money. It won't be a wise decision to take a loan at a 5% monthly interest to pay-off your credit card at a 3.5% interest rate.
2. When you wish to consolidate all your debts
Debt consolidation is offered by banks and other lending institutions to help borrowers put all their debts into one account, lower their costs, and ease out their repayment schemes. At some point, borrowers can avail of 0% interest for six months, and more should they choose to transfer their debts in one new account and close the existing ones.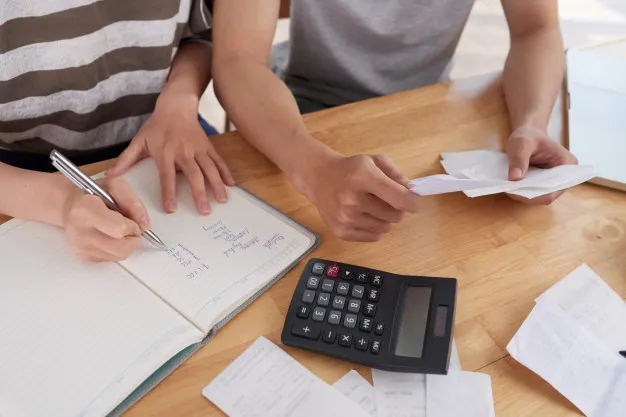 3. When you're about to settle an overdue debt
There are times when you've been through a lot of financial struggles that you are forced to leave loans unpaid for a long time. You can take out a loan to pay off the overdue loan and improve your credit score. If you aim to close the current loan account and settle everything with the lender, you can borrow anew regardless of terms.
4. When you opt to close a long-term loan
Long-term loans offer low-interest rates but would let you take the payment burden for 24 months up to 60 months. The length of agony may not compensate for the low prices since the tenor would increase the charges, which may be higher, if not equal, to the total fees you need to pay for a short-term loan.
Three types of money problems you shouldn't solve with a loan
1. Paying expected basic expenses
Your monthly utility bills, food allowance, telco charges, or house rent should never be paid through a personal loan. These are expected necessary expenses you should cover with your monthly income. If you need to apply for an online loan to pay your Meralco bill, make sure your income for the same month would be able to pay it off.
2. Paying for a vacation
Although traveling and relaxing someplace far away is a relief that rejuvenates the spirit, borrowing money to cover your trip may be unwise, especially if you don't have the means to cover it soon. Vacations aren't necessities and don't deserve financing with high-interest rates. In the end, you are paying more than what a vacation should cost.
If you have been wanting to go on a trip for a long time, start saving for it. Estimate how much flights, accommodation, and daily allowances would cost you and create a plan on how to fund it. You may want to delay an expensive vacation or engage in additional gigs to earn extra money. You can also do with a less expensive trip that may serve the purpose but won't drain your wallets.

3. Paying for a trendy gadget
Nobody wants to be left behind in terms of using trendy gadgets and tools. Some would even go to the extent of selling a few valuables just to come up with a fund to buy the newest iPhone. Owning the latest versions of cellular phones, cars, appliances, and other high-tech devices seemed to be a status quo in our society today. However, financial experts wouldn't advise you to drown into debts just to fit in. Again, you need to save and work hard for whatever your heart desires.
Bottom line:
In today's age, technology has eased out the act of borrowing money in all forms. Personal loans and short-term loans are offered right within everybody's reach without the traditional hassles that come with it. In no less than 24 hours, instant money would reach your pockets. Loans have become accessible such that borrowers tend to take out as much as they can without planning for the repayments and understanding the consequences. Taking out a personal loan should be a proposed decision. Decide what you intend to use it for.Compare rates, terms, and fees before submitting your personal loan application.