Finder is committed to editorial independence. While we receive compensation when you click links to partners, they do not influence our content.
Should You Build Or Buy A House In The Philippines?
Owning a house is a dream for every Filipino. Individuals, young couples, and starting families look for homes as investments or a place to put down roots. It's a huge milestone in one's adult life, and undoubtedly, a worthwhile one too.
If you're looking to be a homeowner in the Philippines, there are certainly a lot of factors to consider. Among the things to decide on is whether to build a new home or buy an existing one in the market. The cost of both options is not limited to its price tag. This is just the tip of the iceberg! Some more pros and cons might define your choice.
Location is important
This first, before spending hundreds of thousands of pesos! You might think that any property in the Metro comes with outrageous prices. Some do, but it mostly depends on location. The most expensive areas are in Dasmarinas Village and Forbes Park in Makati City, and Ayala Alabang in Muntinlupa City. Whether you build or buy a house here or in nearby areas, you're confident that your home would shelter you for a long time. And if you decide to sell it, you'll be paid a generous amount for your appreciated property.

On the other hand, don't be fooled at meager prices. Most relatively inexpensive locations are sometimes located farther from the city and some are flood-prone areas. Should you decide to opt for cheaper places, then check for home insurance options that could protect your property against exterior and interior damages.Beware of buying properties in flood-prone areas like some areas in Marikina and Manila's Espana and P. Burgos roads. If you buy a lot, elevate your house to avoid these problems. But, you still have no control over flooding just outside your door! A few parts of Malabon, Navotas, and Caloocan might have your ideal price and neighborhood. But, constant pumping of water from the underground led to sinking 2.5 to 9.1 cm per year since 1991!
If you're buying:
You have plenty of options in Metro Manila. It's easier to scout existing houses. Pick a property that fits your budget, as long as the neighborhood is satisfactory. Most likely, your home would already be in an established neighborhood. The steep prices would come with mature landscaping and nearby amenities. If you're moving in with children, a gated subdivision is best for your safety concerns.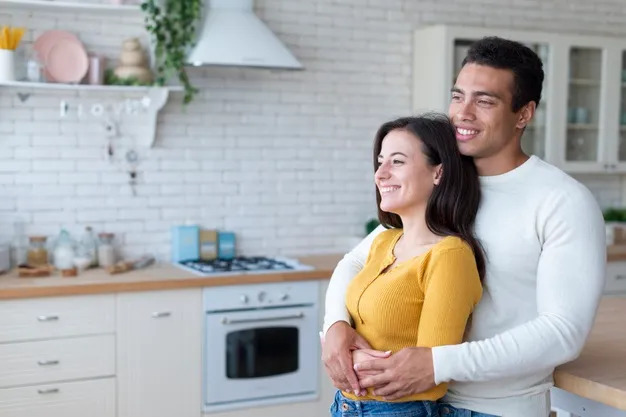 If you're building:
It's hard to find and buy a lot to build a house on. If you have a lot on your name in a prime location, then it's a lot easier! It might even be cheaper and more convenient than buying one.
If you want a place a little farther from the hustle and bustle of the city, but not exactly the countryside, then you might opt for surrounding provinces like Rizal, Cavite, Laguna, and Bulacan. These are developing cities with hopes of real estate appreciation in the future. Finding a lot, building a house, and buying an existing one is cheaper in these places. If you can settle for a rural lifestyle, perhaps you only want a vacation property, then farther provinces would be a lot cheaper!
Actual costs
The actual costs of either buying or building a house vary in terms of location, design, materials to be used and size. Other factors may even pop up along the way. According to reports, home prices in the Philippines increased by 3.1% in the first quarter of 2019. The Bangko Sentral ng Pilipinas also revealed that property costs in Metro Manila rose by 8.7% while .4% in other provinces.
If you're buying:
The average cost of existing homes in Metro Manila is ₱27,500 per square meter (sqm). The price is varied depending on your chosen location. For example, a house built in 2017 in Forbes Park, Makati costs ₱345,000 per sqm! That's probably the highest price tag on an existing house there is, so far.
The thing about purchasing a home is that it's a lot more straightforward. What you see is what you get. This is good if you're satisfied with the interior design or if the house comes furnished. Otherwise, you have to deal with renovations, fixer-uppers, and the like, which would add a few thousand pesos to the asking price.
It's rare to step into your dream home, ready to be purchased. You'd probably nitpick room divisions if you want an open floor plan. Maybe you want to put up more rooms, so you build a wall in an extensive open floor plan. Building an island in your kitchen? A roof deck instead of a metal roof? These kinds of renovations require money. Older houses would also need exterminators before you move in.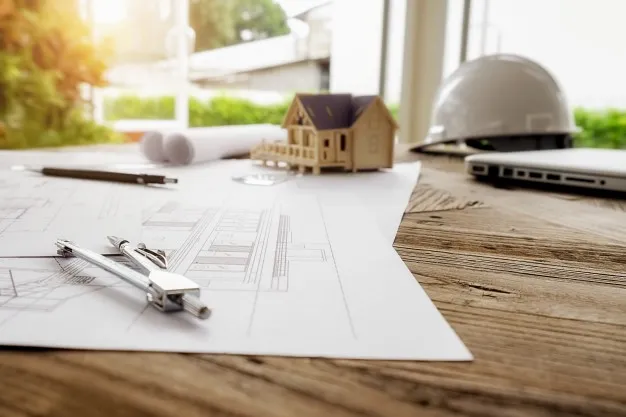 If you're building:
This one's more complicated. Before you get to the building, you'll have to find a piece of land to erect your home. The lot alone would cost you a few hundred pesos. You can either manage the building yourselfor pay a contractor to do that. Labor and materials for a standard house would cost you approximately ₱30,000. You can still cut costs with cheaper materials, fewer workers, and longer build time. If you're willing to deal with all the planning and decision-making, then, by all means, build your dream house!
Your new dream house, contrary to an existing one, would need less maintenance. You'll get to spend years in your home before you hire an exterminator. You wouldn't need to pay for something you'd eventually break down right after you move in. More efficient insulation in your walls and roof are hard to put up in an existing home.
Convenience versus customization
Buying a house is more convenient. The house might even come furnished and might not need fixing before you move in. If you're on a time constraint, perhaps moving for a new job, then this might be the choice for you! Pick a house, close the deal, and move in.
Building a house requires more time and effort. You would need that with a house plan and your cash. Customize your house the way you want it. Roof deck? Swimming pool? Formal dining room? Aesthetics are one way to plan your house. But, there are more perks to customization than just aesthetic! Maybe you want a more eco-friendly house. Build more windows to maximize the fresh air and natural light inside. If you're a musician, allot provision for a music room with soundproof walls.
Building a house that's perfect for your needs is as important as buying one that fits your budget.

Bottom Line:
There's an unbreakable connection between a house and its owner. There's a sense of pride and satisfaction knowing that you're in a home you worked hard to buy and create. Whether you choose to buy or build a house, make it into a home for your family.
Fortunately, it's easier to do this nowadays, more than ever. When it comes to a home loan, buying a house is also more straightforward. Building a house is riskier for the bank, and more process and information might be required. It's essential to purchase the lot before the loan too. You might have to look at a personal loan for the lot and then a home loan for the building itself. There are plenty of options for a home loan that allows both buying and building your house. Pick a loan with a low-interest rate and generous payment scheme. Protect your home with reliable house insurance. Find the best home financing choices through GoBear!