Finder is committed to editorial independence. While we receive compensation when you click links to partners, they do not influence our content.
Should You Borrow Money for Your Child's Tuition Fee?
Vacation is almost over. The rainy months will be coming soon, and, in the Philippines, rains prompt the preparation for school. Parents are now planning out where to get money for enrollment and for school supplies. Lucky are those who were able to save for these needs long before the previous school year was over. However, for parents who have not set aside for these necessities, borrowing money is always the first option.
There is nothing wrong with borrowing money from lenders or using your credit cards to pay for tuition fees. However, there are a lot of things to consider making sure this option doesn't worsen your financial situation.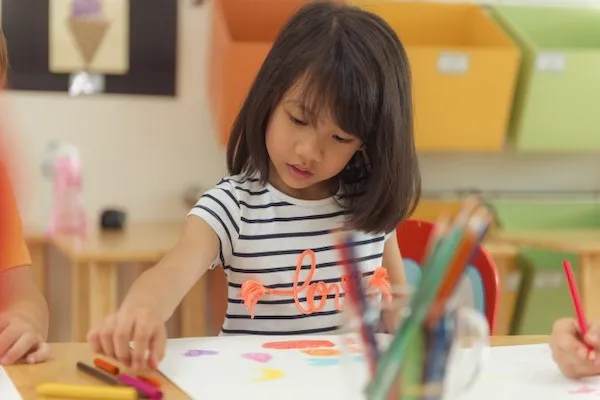 Tuition fee for preschool in the Philippines rangesfrom Php15,000 to Php280,000 per year
Credit card or personal loan or loan shark?
You have a lot of options out there when it comes to getting the money you need to pay for your child's school needs. Credit cards always give you that chance to swipe and pay in installments without interest. Personal loan providers have promos with a minimum interest rate of 0.8% per month. Loan sharks will give you the money in 5 minutes, but you need to suffer the 20% interest rate per month and other charges.

Analyze which among these options can help you address the problem without worsening your condition. You can also check some friends whom you think can spare some funds without imposing interests.
The cost of borrowing
If you can't avail of promos, discounts, and 0% interest, check for the practical side of borrowing. Some schools award up to 15% discount to enrollees who pay in full at a given period.
For example, the school offers a 15% discount for early enrollees. Your personal loan option offers a 2.5% interest rate per month. Let's make a calculation to find out if getting the loan is practical or not.
Child's Tuition fee = Php75,000 for one year
Php75,000 – 15% = Php63,750.00
You saved: Php11,250.00
If you get a loan of Php75,000 with 3% interest rate, here is the computation:
3% of Php75,000 = Php2,250.00
Php2,250 x 12 = 27,000
Php2,250 x 6 = 13,500
Compare what you can save from school discount against what you need to pay for interest. If the interest charges are bigger than what you can discount from the tuition fee, then you don't need to take the loan. However, if you think the difference is negligible and borrowing can give you the peace of mind knowing your child's school is already settled, then you might as well borrow.
Credit cards, instant cash, personal loans, and short-term lending are great choices. Look for promos and 0% interest rates to maximize the benefits.
Compare consequences
The computation above shows the practical side of borrowing from credit cards and other financial tools with promos and lower interest charges. At this point, let's take into consideration the consequences if you don't pay school bills in full against the consequence if you borrow money from loans and credit cards.
1. You don't get the early bird discount. You will, instead, opt for other payment schemes depending on your financial availability. The full tuition amount will be reflected in your child's billing statement until the end of the year or until you are able to pay it off.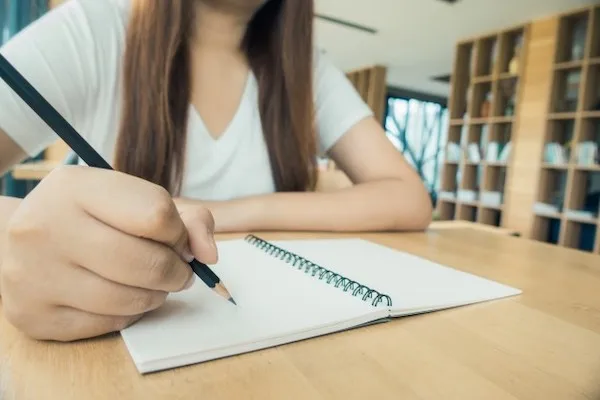 In 2017, 3.6 million youths are out of school due to personal interest, illness, and high cost of education
2. Your child may not be allowed to take examinations or may be pressured to produce the payment before exams. Although the Department of Education and the Commission on Higher Education has already prohibited the "No Permit, No Exam" policy, a few colleges and universities still impose that strict reminder for payment. Pupils or students should be spared from these kinds of pressure to focus on their exams.
3. You need to produce the payment on a monthly basis. Aside from your utility bills and other regular expenses, school fees will also be added in your budget. Credit cards or loans have the ease of payment by having them deducted on your account automatically. When it comes to school fees, you need to produce the amount each month and ensure it is paid before the examination period.
Personal loan and credit card promos
Citi Personal Loan – Citibank offers personal loan to their credit card users with good standing with a minimum interest of 1.266% per month with a loan amount up to double your credit card limit. This privilege also lets you apply for a loan by submitting the loan form and a copy of your government-issued ID. Citi gives you their feedback in 24 hours after application.
EastWest Insta-Cash – Eastwest bank customers can enjoy a minimum of 0.8% interest when they apply for the Insta-Cash promo. Usually, you can be approved for 75% of your credit limit without the need to submit documents or forms. Again, you should have a good credit standing to enjoy this promo.
HSBC Credit Card – Send your child to school by converting your tuition expenses to HSBC credit card installments. This privilege charges 2.11% for a loan tenor of 6 months, 1.35% for 12 months and 1.37% for 24 months.
BDO Tuition Installment – Use your BDO Mastercard, UnionPay, Visa and other cards to settle your child's tuition from April 1 to November 30, 2019. This promo entails 1.25% add-on rate for installments terms of 3 months up to 9 months and 0.70% for installments from 12-24 months.

Bottom line:
Borrowing money for your child's tuition fee is not a bad idea at all. As early as now, you need to explore your options for personal loans or instant cash and installment programs from credit cards. Consider the interest rate, loan tenor and other charges when deciding which offer to take. If you don't have a credit card or personal loans yet, click to compare your options with GoBear.
People also read:
When Should You Apply for a Short-Term Loan
How Credit Cards Help Establish Credit History