Finder is committed to editorial independence. While we receive compensation when you click links to partners, they do not influence our content.
Should You Borrow Money For Home And Car Improvements?
Ownership of properties like an automobile or a house is a dream for many people. A lot of people work to get these pleasures in life. But what comes with that expensive lifetime purchase is the equally costly and long term responsibility to maintain your property. Is it worth borrowing money to improve your property?
Home sweet home
Homes are a significant investment because these are the places where we live with the people we love. A home you own is where family occasions and memories are made and preserved for your lifetime, and even the generation after you. For this to be possible, the physical structure and appeal of the house must be carefully maintained.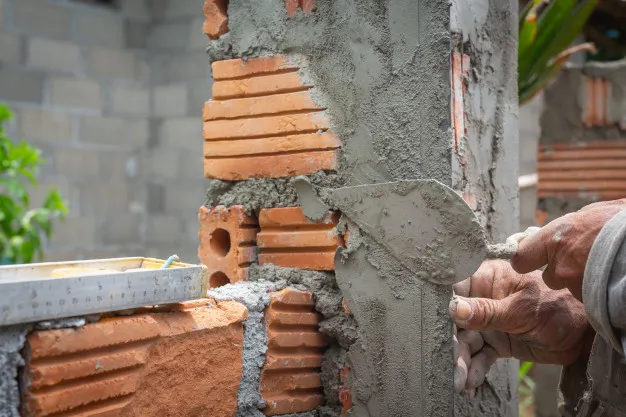 Repairs and maintenance
Now and then, a leaking pipe or a crack on the wall might raise concern. These are the things that must be fixed in the soonest time possible to prevent the damage from getting worse. Usually, when a house repair or maintenance is at the place, we find underlying issues in the plumbing, structure, and stability of the house that have been there for quite some time. This is especially true for insects and termites that are discovered only when they start to show enough damage to the property.
Renovation and improvement
With a growing family who can't afford to buy a bigger house, often, the option is to expand the house by adding a second floor. These are renovations that may need a little more cash from your pockets. If you can afford to improve your home by maybe adding a roof deck, a lanai, or a swimming pool, then be ready to shell our funds, too.
It's essential to maintain your house to keep it in good shape regularly. If it's not anymore, that's what repairs are for. Renovations and improvements usually serve a specific purpose for the owner – more accommodation, increasing the property value for selling, etc. But what if your finances can't support a home improvement can borrowing be the right solution?
Why push for home improvement, even borrow money for it?
Borrowing money for home improvement is also a kind of investment with some advantages. It can not only make your home a better place to, but it can also help to increase the value of your propertyif, in the future, you would want to sell and move to another place. Furthermore, if the family is growing or settled in a particular area, we may want torenovate rather than moveelsewhere, it could be a wise long-term choice.

Making home improvements often work much cheaper than buying a more extensive or more expensive property, so it's worth considering if you want to build long-term investment with your property. Nonetheless, large-scale home improvement projects that entail more significant outlay, so it is important to consider options before applying for a loan to upgrade the home. However, the expenditure may not guarantee an increase in value, so it is essential to do your research on your property and current market beforehand.
Considering a loan with low-interest rates provides a cheaper way to cover the expense of improving your home and can help to boost its value. Search for the most affordable loan for the duration that you would like to repay. When comparing loans for home improvement, think about how much you need. Just borrow enough to cover your home improvement costs to avoid unnecessary interest payments on your mortgage. Only borrow enough to cover the cost of your home improvements to avoid paying unnecessary interest on your loan.
How about your car?
Similar to a house, lifetime ownership of cars require proper maintenance and responsibility. Compared to house improvement, car expenses may seem cheaper. However, if you drive your car almost every day, it's susceptible to more wear and tear. Thus the more affordable repair and maintenance costs pile up to regular check-ups that might as well cost as much as a house improvement.
Maintenance
This comprises the regular check-up and necessary replacement of your engine oil, coolant, wipers too, brake lights battery, tires, and air filters. A new car usually comes with a manual. You can plan your next maintenance trip to your mechanic after every visit. Keeping up with car maintenance reduces the risk of developing more significant problems that may need more expensive repairs.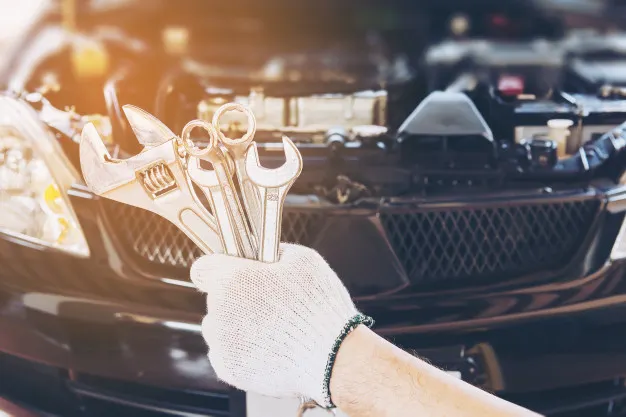 Repair
You don't have to worry much about this if you don't get into car crashes and wrecks. However, there can be repairs needed for flat tires, small dents from parking mishaps, or flooded engines and interiors from a flood.
Improvement
While a real estate property's costs usually increase over time because of an increase in land value, a car, much like a gadget, depreciates with every new model and makes that come out regularly. This is why getting a huge loan for a significant renovation and repair might not be as rewarding as it is for a home. Unless the car is very sentimental and unique, you may just want to sell it and save up for a new one. However, for small improvements, like a paint job, an entertainment screen, colder air conditioning system, or back seat installations, personal loans should do the trick.
Where to get the loan?
You can get a loan from a bank, a credit union, a private firm, or a lender for property improvement. Money is borrowed for some time. Comparing home improvement loans can help you find the best mortgage for you.

Some financial firms require borrowers who are 21 years old and must not be 65 years old upon loan's maturity. Borrowers who are employed in a profitable way or with a legal and profitable business are eligible to borrow.
For multi-purpose loan
Citi personal loan is your refuge for debt consolidation, home improvement or business expansion. Unlike any other loans, Citi made the process easier for you. Plan for your next project, apply for a Citi loan and wait for approval within 24 hours. You don't need a collateral to loan up to Php2 million. All you need is to provide the right information and supply the correct documents. Citi also allows you to get an estimate of your monthly repayments at first glance.
Check out the personal loan calculator below: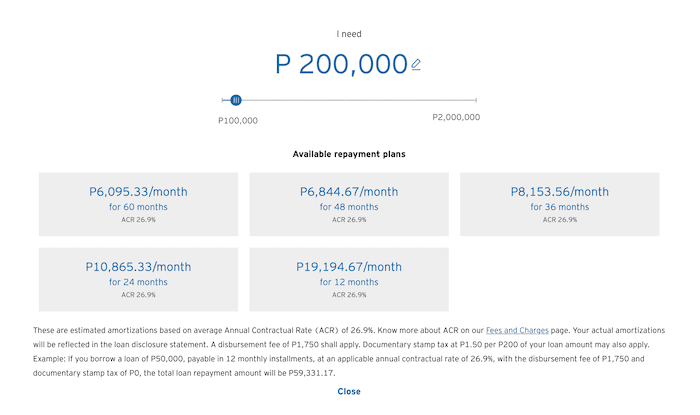 Your current auto/home loan!
If you're currently paying off a mortgage or an auto loan for the property you want to improve, you might want to check in with them. In the case of home improvements, they might support it with a loan if they deem the growth to increase the property value. This option is a little more lenient for car improvements, as it's a lower-cost property.
If you're currently under a loan contract for either property, make sure you're not breaching any agreement by making major renovations to your car or house.
BPI personal loan
BPI offers 200,000 for one year with an interest rate of 14.40% per annum, a monthly payment of ₱ 19,066 with approval within 8-13 banking days. This could be the right loan for small and easy to pay loans.
UCPB YES Personal Loan
Easy payment terms up to 36 months. ₱ 200,000 for one year with an interest rate of 19.05% per annum. Monthly repayment ₱ 19,841. They also offer a maximum loan of ₱ 300,000 for a loan tenure up to 3 years.
For bigger renovations
RCBC
Financing loan up to ₱ 1,000,000 with a minimum salary requirement of ₱ 15,000 gross per month. Employment eligibility is ₱15,000 for Metro Manila-based applicants or ₱10,000 for provincial-based applicants. Interest rate Fixed rate of 16.67% – 16.67% per annum
Maybank Enable Personal Loan
Approved loan amount of up to ₱1,000,000. Min. salary requirement ₱ 25,000 gross per month. Loan tenure up to 3 years with Interest rate fixed rate of 15.6% – 15.6% per annum.
To avail of a loan, borrowers have to send all the documents required by the bank or credit provider. Even a single missing condition, such as a valid ID or an incomplete form, is excluded from the authentication of the loan application for a day or two, thus further delaying the disbursement of your loan.
Bottom line:
Borrowing money for property improvement is a good idea, especially for Filipinos who aim to keep and enjoy their homes and cars for a longer time. Previously mentioned are repairs from property damages caused by natural disasters, or in legal terms, "acts of God." In cases like this, you don't even have to pay with your own money or take out a loan. How? HOME AND CAR INSURANCE! This is a must for any new property you acquire. Since accidents are more frequent now, more than ever, the perks of insurance are often more significant than the premium you pay. If you're still in need of a more substantial sum, compare more loan options through GoBear today!