Finder is committed to editorial independence. While we receive compensation when you click links to partners, they do not influence our content.
Short-Term loans With The Best Interest Rates In 2019
We've all been there. Short on cash, even with payday just a few days away, and you need a little more to stretch your budget, pay bills, or buy a limited something! Borrowing money is often essential for emergencies, among other things. While it may be easier to borrow from friends or family, this usually leads to unpayableutang na loob, especially in Filipino culture. Meanwhile, bank lenders require a long processing time. This is what digital, online, and generally, short-term lenders are for.
Compared to other lending schemes, short term loans can be repaid in a week, a month, even up to 6 months. Lenders usually approve the application in a few hours. Choose among GoBear's list of lenders and loan plans with the best interest rates!
Note that the featured rates and fees are reported as seen in the lending companies' websites. You may inquire about additional fees such as for processing and late repayment through their respective customer services.
Tala Philippines
This California-based digital lending company provides a fast and convenient way to borrow money. The borrowing process only requires a filled-out application form through theirmobile appand a copy of any valid government ID that shows your date of birth. Anyone above 18 years old is eligible.
You can then apply for your first Tala loan from PHP 1,000 to 2,000. This may be small, but if you use the app to borrow, and pay your dues on time regularly, Tala guarantees an increase of loan amount for up to PHP 10,000! You can also pick a payment scheme, and its corresponding interest rate – 11% for weekly payments in 21 days, or 15% for one-time payment within 30 days. An 8% interest rate is added to the loan balance as a late payment fee for payments made from 7 to 14 (grace period) days after the due date.
Andbecause everything is digital, your loan request can be approved within 5 minutes. The borrowed amount can be deposited to your bank account, your Coins.ph wallet, or claimed through Cebuana and M Lhuillier, LBC, and Palawan Express Pera Padala. The process that usually takes many days and documents through the bank can now be done in just 24 hours through Tala.

Key Features:
Loan amount: up to PHP 2,000 for first-time borrowers, and PHP 10,000 for loyal clients
Interest rate: 11% for weekly payments in 21 days, 15% for a one-time payment in 30 days
Processing fee: 0-78% (depending on disbursement option)
Late payment fee: 8% of the loan amount
Application duration: 5 minutes for approval, 24 hours for loan receipt
Eligibility requirements: 18 years of age, valid government ID, a smartphone with Tala Ph app
Ideal for:
People looking for the quickest, easiest, and cheapest loan option
People who can pay within a month
Cashwagon Philippines
If you're looking for a higher loan amount, but a minimal increase in the interest rate, then this Philippine-based financial technology company offers just that. In Cashwagon's website, there's also an online calculator that allows you to input the loan amount. You will know how much you'll have to pay by the end of the loan term. Given you're at least 20 years old and have a stable source of income, you can borrow up to PHP 20,000, payable within 60 days.
You'll need a valid government ID and a photo of yourself. You'll be sent a contract containing the interest rate, usually dependent on your income and eligibility. Wait for a call after your application. Within 30 minutes, you can know the status of your request, and receive the loan amount within 24 hours. Andvoila!Your loan value is now in your bank account!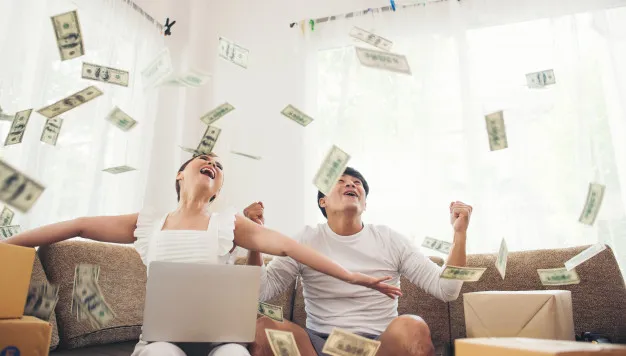 Key Features:
Loan amount: up to PHP 20,000
Interest rate: up to 40% per month
Application duration: 24 hours until loan receipt
Eligibility requirements: 18 years of age, valid government ID, proof of income of at least PHP 6,000
Ideal for:
People looking for a higher financing option
Pera247
With Pera247, a first-time digital borrower can apply for a loan from PHP 2,500 to 15,000, payable in 30 days. This InstaLoan's interest rate is at 29.90%. Higher loan options come with regular use of theirmobile app. Repeating borrowers with a good credit record can avail for AffordaLoan for PHP 10,000 to 30,000 payable monthly for six months.
With ShopaLoan, one can buy three items per transaction worth PHP 5,000 to 50,000 in affiliated merchants. Given an initial down-payment, the rest of the amount can be borrowed and paid monthly for six months. If you're a Lazada shopaholic, then Pera247's eShopaLoan is for you. You can acquire 80% of the cost of any three items worth PHP 5,000 to PHP 50,000, payable with six monthly instalments.
Pera 247 offers many options for many purposes. For example, get AffordaLoan if you can, because it has a lower interest rate and higher loan amount options. If you can't find a product in their list of partner merchants, get eShopaLoan for an online Lazada purchase!
Because of the higher loan amount options and the flexibility of using the loan, the interest rate is higher, and the application process stricter. Besides a valid government ID and a recent photo, you're also encouraged to upload a proof of income or billing statement. You have to be at least 22 years old and have a stable source of income to have chances for loan approval.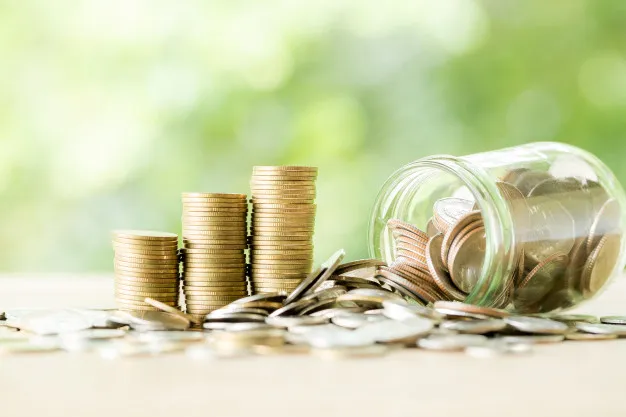 Key Features:
Loan amount: up to PHP 15,000 for first-time borrowers, PHP 30,000 for loyal clients, and PHP 50,000 for shopping purposes
Interest rate: dependent on the applicant's eligibility
Processing fee: PHP 250
Late payment fee: PHP 250, and 1% of loan amount daily after the due date
Application duration: 5 minutes for approval, 24 hours for loan receipt
Eligibility requirements: 22 years of age, valid government ID, recent selfie, a smartphone with Pera247 app, proof of stable income is encouraged (especially for first-time borrowers)
Ideal for:
People looking to spend on something big, maybe to help open a new business and can deal with higher interest rates
Bottom line:
If you need a higher loan amount, most online lending schemes will have a higher interest rate than the ones we listed. In this case, you might want to look up personal loan options instead. Remember that all loans are responsibilities. The bigger the loan, the bigger the pay-off. Only apply for loans with terms that are convenient for you. Good thing GoBear allows you to compare interest rates, loan amounts, and maturity periods and rank them according to your preferences.