Finder is committed to editorial independence. While we receive compensation when you click links to partners, they do not influence our content.
Short-Term Financing For Your Business
Running a business is a stressful ordeal that entails juggling managerial responsibilities, ensuring that employees are in check, and keeping up with operations. Behind the scenes, a majority of small business owners will also have to fill in the role of human resources, finance, and corporate partner relations. Regardless, the hard work will undoubtedly pay off in your ability to provide jobs in a competitively-dense job market and offer services to clients, businesses, and customers alike.
But amid the rush of seasonal highs, it's impossible to predict that a sales season will pass without anything going wrong. More often than not, it's common to run into a couple of problems that can put you in a financial pinch. Even businesses that are doing well may fall short on expendable business funds when unexpected expenses throw off their budget. Instead of compromising your monthly business dues, you can opt to take out a loan instead.
,
While taking out a business loan is possible, lenders often impose a considerable minimum value of P1,000,000. If you don't require a large amount of money or only need to cover gaps in the company fund, then this option may be unnecessary. In contrast, short-term financing allows you to borrow small amounts of money in short notice without having to declare the value as a business expense. Here are a couple of scenarios where a short-term loan is the better option, from GoBear's executive bears.
Seasonal supply chain
Regardless of the industry that your business is a part of, certain times of the year are always busier than others. For instance, the holidays are madness for retail and grocery chains, as it requires them to stock over twice as much for in-demand products. If your business is relatively new, then you may underestimate the inflated cost of supplies due to the erratic, seasonal rise in demand. While you may have an available corporate fund, it isn't necessarily enough to purchase everything you need to support the supply chain during a high demand period. A short-term loan can help you cover lapses in the cash flow to help you stock up on much-needed inventory.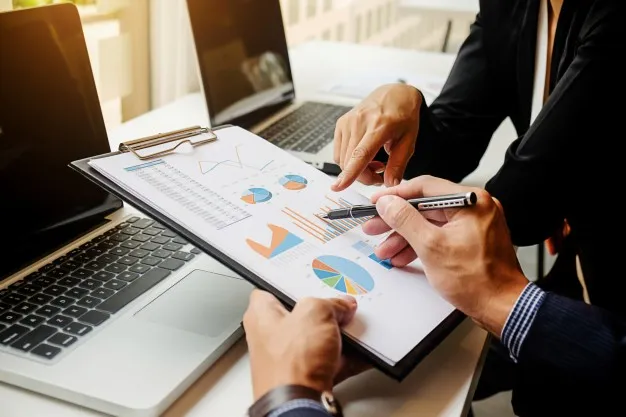 Apart from underestimating the busier seasons, you may encounter unexpected increases in supplier prices. You won't always have enough time to find a new supplier to meet shipment deadlines, but might not be able to afford the inflated prices. Operations shouldn't stop or lower in productivity despite changes in the line of supply, so you can quickly cover-up costs with a short-term loan.
Temporary solutions
Any changes in your monthly or quarterly expenses will throw everything off the loop, especially if you follow a strict budget with little room for leeways. That's especially so for businesses that focus on subscription-based or wholesale services, which often suffer from delayed payments from delinquent customers. For instance, if your company supplies paper to sari-sari stores around the country, then a delayed payment may put your funds short for the month's outgoing expenses.

It can be detrimental to your operations as you may be short on cash to cover your employees' payroll. You can't delay salary distribution, either, as it can get you in trouble with the Department of Labor and Employment. In that case, then applying for a short-term loan is a quick fix to mitigate the situation. However, any short-term financing should only be done occasionally and as a last resort. If you find that your business is short on funds one too many times, then it may be a good idea to revamp your entire budget plan to accommodate any delays in customers' payments.
Why choose short-term
Short-term loans allow you to borrow a small amount compared to personal and business loans. It's optimal for immediate or emergency expenses to enable you to realign your fund allocation for the next quarter. You can apply for it under your name and obtain up to twice your monthly salary, but remember to write it up as a business expense for reimbursement later.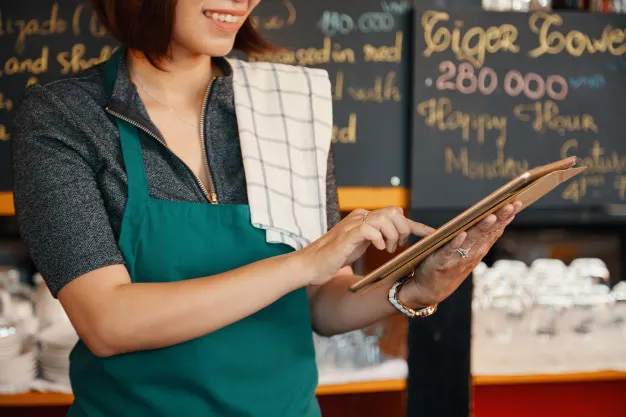 There are situations where a business loan may be more appropriate, such as financing a new line of business, paying for costly renovations, or purchasing new equipment and machinery. However, most banks and lending institutions require you to borrow a more substantial sum that you don't necessarily need. If your financial issues are merely gaps in the cash flow, then a short-term loan is the safer bet to avoid holding a large amount of corporate debt.
Additionally, business loans require significantly more time and energy to process, as you would have to go through the scrutiny of an in-depth credit investigation. In contrast, it's easy to get approval for a short-term loan, especially if your personal credit history is in good shape. You'll also face a lower risk of rejection from banks if they see that your business is doing fine, so it's a win-win for immediate money concerns.
,
Short-term loans are payable within three months to a year but come with higher interest rates. Take these factors into consideration before applying for one, as it can throw off businesses that aren't in the best place financially.
Financing from the ground-up
Running a business is one thing, but financing one from the ground-up is another level of responsibility and money drain. Starting up a business is always an expensive ordeal, and even building an extension or a sister company to your current one will require significant capital. It's pertinent to start with the right amount of funding, which may or may not entail taking a business loan. However, if you fall short due to unpredictable expenses along the way, then a short-term loan can also help fill in the gaps.
Alternatively, if you're starting a new, small business as a way to ride with a sudden viral trend, then you'll have to find a way to obtain initial funding immediately. Anything that requires you to move quickly for maximum profitability will benefit from short-term arrangements, so it's an option that you can consider to run ahead of the rest.
Financing a business comes with a plethora of challenges, but the key is to understand which loan option you can rely on for particular situations. GoBear offers a compact loan comparison system that allows you to shop for various loans and choose one with the best terms and interest rate that suits your needs.