Online Shopping
From fashion to gifts, learn how to shop savvy online & save money
Fashion, beauty, gifts and deals – all in one place.
Online shopping has been taking the world by storm since the mid-90s when consumers were able to purchase albums, books and pizza over the Internet for the first time. Ecommerce has come a long way since then. You can now buy just about anything on your computer, smartphone or tablet from the comfort of your own home. Many online retailers allow you to store your payment information so you don't even have to pull out your credit card anymore. In just one click, you can have your purchases delivered straight to your door.
Gone are the days when you'd have to run up to the shops every time you needed something. In fact, stores all over the world are closing their doors while online retailers are flourishing and expanding. According to the Centre for Retail Research, online shopping is the fastest growing form of retail, and that's probably not going to change anytime soon. Traditional bricks and mortar stores are disappearing and being replaced by shopping experiences like pop-up shops and events that allow customers to test products in new and exciting ways.
Fashion
Get deals, tips and insider secrets on the hottest fashion and beauty trends. Stay ahead of the curve on what's in style and where to find the best bargains.
Discovery
Uncover the best brands you've never heard of and explore a wide range of products. You could be one of the first to discover the next big thing.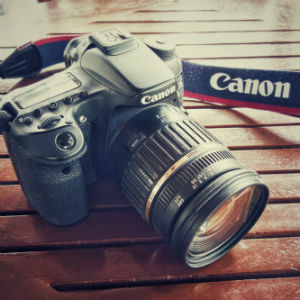 Electronics
We've done the work to help you find the cheapest and easiest ways to buy computers, phones, games, cameras and more.
---
Why buy online?
While everyone has their own reasons for shopping online, what it comes down to for most people is convenience and variety. You can simply find more products in less time when you shop online. Not to mention the fact that the Internet is a treasure trove of deals, discounts, sales and coupons, which means you can often find your favourite products at a lower cost. If you want to browse a wide range of products and services, look for the best deals and avoid the crowd, online shopping is the way to go.
---
What can you buy online?
You can now get just about anything delivered from online retailers, from accent tables and alarm clocks to yoga mats and zebra print shoes. You name it, you can probably get it online, but the most purchased product online might surprise you. According to Business Insider Australia, it's books! Books were one of the first items available when online shopping began, and they're still a popular purchase today.
The wide range of products available online include the following:
Electronics.

Where better to buy electronics than the Internet? Online retailers usually offer the latest gadgets as soon as they are available. Why line up to get the next phone or wearable the day it's released when you can save precious time and have it delivered straight to your door? You can also find reviews, technical support and how-to guides online to help you get the most from your tech purchases.
Fashion and beauty.

There's no shortage of fashion and beauty retailers online. While you might be worried about the fit and quality of clothing purchased online, reading reviews can be a handy tool to tell you everything you need to know about fit and sizing. The explosion in popularity of beauty tutorials means you can also get the best tips and watch professionals try out products before you buy. If you aren't happy with your new clothing, makeup or accessories, many stores offer flexible return and exchange policies.

Homewares.

Just about anything you need for your home can be found online. You can get inspiration for new decorations, learn home improvement tips, browse deals on new furniture and homewares and even try out new mattresses.

Sports and fitness.

Looking to get healthier? Peruse sporting goods, fitness equipment and meal delivery services.

Gifts.

When the next holiday, birthday or anniversary rolls around, you can order gifts such as chocolates, flowers, jewellery and toys online. Keep in mind, most online retailers offer massive savings leading up to major holidays.
Whether you want food delivered the same day, flowers sent to a loved one for a special occasion or the latest products straight to your door, you can find it online. If you're interested in making your next purchase online, start browsing today.
Related Posts