Finder is committed to editorial independence. While we receive compensation when you click links to partners, they do not influence our content.
Sanitizing Practices To Avoid COVID-19
The way we handle our daily tasks has changed because of Coronavirus. We are urged to wear masks, observe social distancing, and frequently sanitize our hands when we are out and about. Misinformation regarding handling situations about acquiring the virus became rampant. This puts people at risk as it became hard to distinguish facts from fake news.
Accomplishing tasks like paying bills, grocery shopping, and doing the laundry has become a source of stress as we are all trying to keep our family and ourselves healthy.
READ: Embracing The "New Normal" With Coronavirus
Research about the Coronavirus is still ongoing, but we are already certain that frequent hand washing, social distancing, and the wearing of masks slow down the transmission of the virus. We also learned that the virus could live on surfaces for days, but the good news is it can be killed using the ordinary household cleaning items that we know.
We have compiled a list of cleaning practices that the Centers for Disease and Control Prevention, World Health Organization, UNICEF, and Department of Health suggested.
Cleaning surfaces at home
Surfaces may be contaminated by the virus for days when an infected person has coughed, sneezed, or talked and the droplets of saliva came into contact with it. Other people may be infected once they touched the contaminated surface then touch their mouth, nose, or eyes. This is the reason why cleaning and disinfecting surfaces are as important as frequent hand washing. Cleaning and disinfecting surfaces at home is an inexpensive and easy way to kill the virus.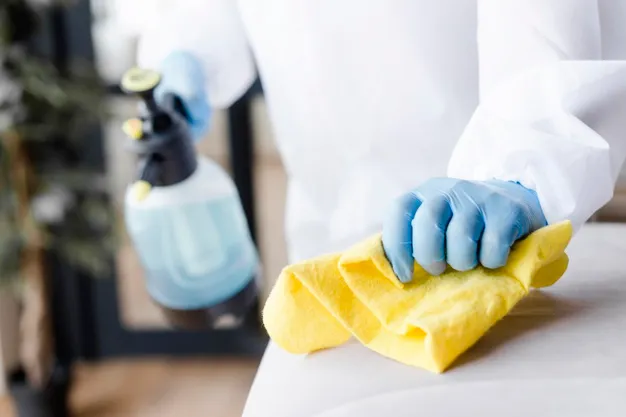 The priority areas for disinfection at home are the high-touch surfaces which are door and window handles, food preparation areas, countertops, bathroom surfaces, and work surfaces. These surfaces should be cleaned with soap and water first and later on be disinfected with household bleach and water or 70-90% alcohol. Make sure to read the labels of the cleaning materials and learn the proper application to guarantee desirable results.
Combining disinfectants is not recommended as this may lead to toxicity. Aside from that, disinfectants should be prepared and applied in well-ventilated areas to avoid respiratory irritation and release of potential fatal gasses.
In cleaning surfaces, one should start from the least soiled part to the most soiled part to avoid the spreading of viruses and germs. One should also exercise extra caution in applying disinfectants by using personal protective equipment like rubber gloves, shoes, rubber apron, mask, and eye protection if there is a risk of splashing.
,
Cleaning materials and disinfectants should be properly cleaned then stored after use. Keep it away from children and pets. Disposable materials should be wrapped and disposed of properly to avoid further contamination.
Still, everyone in each household must be reminded that frequent hand washing is still the best way to avoid the virus and is the simplest way to keep it off of surfaces.
Handling laundry
Coronavirus may live on textiles and garments for days. As a precaution, you may consider putting your laundry outside of your house and using a disposable garbage bag as your laundry basket. The laundry detergent will kill the virus once it comes to contact with it. If you want to be sure that the virus is dead, you may hang your clothes under the sun or use warm water to wash your clothes.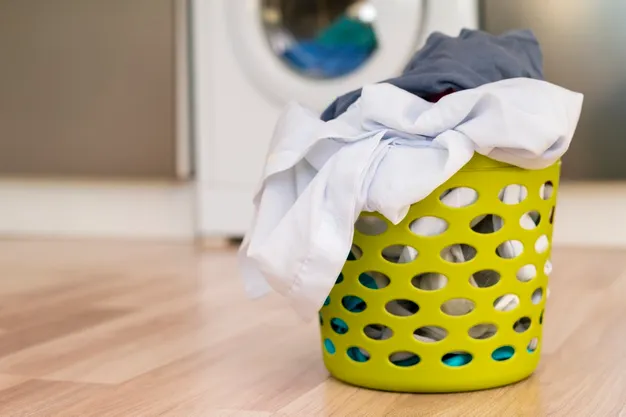 Avoid shaking dirty laundry to minimize the possibility of dispersing the virus through the air. Also, beddings and towels which are frequently touching the face should be washed regularly.
If you have to visit a laundry facility, make sure to wear your mask and practice social distancing. Schedule your visit at a time when there are few people at the facility. You may also wait outside as your laundry is inside the washer. Do not forget to sanitize all the things that you will bring inside your house and wash your hands with soap and water after.
Sanitizing groceries and packages
Grocery shopping is one of the most stressful and anxiety-inducing chores right now. A lot of people come and go and the products inside the store are touched by others. Although it has not been proven that the virus is transmittable through food, adding an extra layer of protection to your family by cleaning and disinfecting the groceries will not hurt.
It is best to have a designated area outside of your house where you can clean and wash your groceries before taking them inside. A pail of water, soap, a disinfectant spray, and a trash bin are the primary materials that you need.
Canned goods may be wiped with a cloth dipped in soap and water. Boxes may be left out at the garage inside a designated bin for a while and be sprayed with a disinfectant. Meats in a container and fresh produce may be cleaned with running water. Dispose of the plastic containers right away or if you prefer to use a reusable bag, wash it with detergent and water afterward.
Handling money
Banknotes and coins are used for years and accumulate germs, viruses, and dirt over time. China's banks are reported to disinfect money with ultraviolet or heat treatments to avoid further spread of the virus. Cashless payments through credit card or payment applications seem like they are the best ways to avoid touching money but bear in mind that you are still susceptible to potential infection if you will touch the credit card terminal or your phone's screen so you still need to wash your hands. The key to keeping one's self healthy is still through frequent hand washing.
READ: 7 Ways You Can Recession-Proof Your Finances
The Centers for Disease Control reminds people that you have to disinfect things that you tend to touch often like your phone and cards.
Disinfecting car
Our cars are somehow the extension of our house so it is a must to keep it clean. Alcohol works best in cleaning the cabin. A cloth dipped in soap and water works well too. Some people prefer to use a disinfectant spray. You just have to read the label of the cleaning product if it will work well with the material that was used on your cabin like plastic, leather, or vinyl. Again, it is still best to prioritize cleaning the high touch areas like the steering wheel and the gear shift. It is also the best practice to wash your hands before you get in your car to avoid spreading the virus inside.
READ: Two Wheel Temptation: Guide For Your Alternative Ride
Disinfecting packages from online shops
As a result of community quarantine, people's movements are limited and most opted to stay home and maximize the internet to accomplish their chores. It is a popular activity to shop online and deliver things at your doorstep. All kinds of packages come at different times of the day. Some people place the packages under the sun for hours while some opt to use the popular disinfectant spray so they open the package after a few minutes.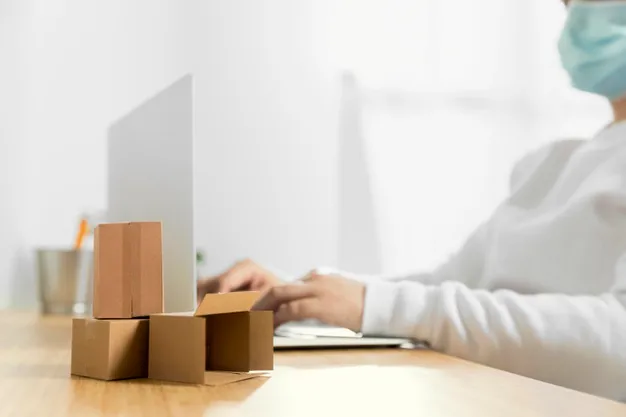 If you received a package, do not open it right away. If it can be washed with soap and water, sprayed with a disinfectant, or be placed under the sun for hours, do so. It is best to practice extra precautions because we are fighting something that we cannot see.
Bottom line:
Wash hands frequently with soap and water. If you have kids at home, teach them to wash their hands as sing the Happy Birthday song twice. All kinds of soap will do depending on your preference. Let us maximize technology in helping us survive this pandemic. Chores like banking, paying the bills, and grocery shopping are now possible with the help of technology.
READ: What You Should Do When Exposed to a COVID-19 Patient?
Stock up on your household cleaning materials, too! Purchase your favorite household cleaning materials on Lazada App and you may score some great bundles are discounted rates. Cashless transactions are also possible because you can pay using your credit card or settle your bill through online banking.