Finder is committed to editorial independence. While we receive compensation when you click links to partners, they do not influence our content.
Reshaping Your Business For The New Normal
No aspect of the global economy has been untouched by the COVID-19 pandemic. With isolation and social distancing being the best preventive measures one can take to stop the spread of the disease, places of convergence such as offices, stores, and malls have been forced to take drastic measures. Many have closed, but some have chosen to adapt.
While these adaptations may not be what most are used to, it is now part of a new lifestyle, one that is integral not only under the current circumstances but in moving forward as well – whether we like it or not.
If there's a bright side to the pandemic, it's that it has opened the eyes of entrepreneurs, both small and large, to alternative business methods that, even after the pandemic, may prove to ultimately be better, more efficient practices overall.
Here are practical alternatives to traditional businesses as we all tread the road to the new normal:
1. E-Commerce
Isolation and social distancing mean limited to no foot traffic into shops that are allowed to operate during the pandemic. Potential customers cannot make walk-in purchases, which means no turnover for the business. However, that doesn't necessarily mean there's no demand; it only means that the demand and the supply aren't connecting. While businesses selling non-essentials such as jewelry and perfumes would definitely see less of demand during a pandemic, people will still need food, groceries, household cleaning, and maintenance items, as well as digital connectivity devices and peripherals.
,
Businesses, especially those selling essentials, can easily continue operating via e-commerce channels. Lazada, Shopee, and Facebook Marketplace (and groups) have all become viable platforms for reaching customers, with Facebook allowing businesses and customers to make their own arrangements for payment and delivery, while Lazada and Shopee having more structured payment and delivery systems. And thanks to the continued operation of delivery personnel, whose importance in today's business atmosphere has been highlighted during this pandemic, businesses and customers can still connect without ever needing to see each other.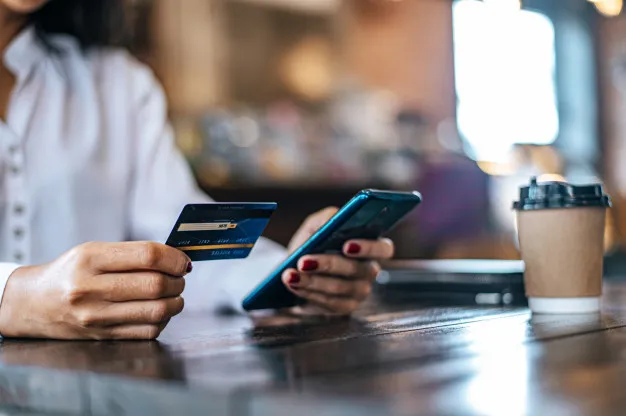 2. Digital banking
Many e-commerce sites provide cash-on-delivery facilities, of which many customers take advantage. Still, not every online transaction is for a physical product for which a delivery person can transport and collect payment. Services, mortgages, and many other transactions call for payment without involving a collector. For most people pre-pandemic, that means having to get up and go look for a payment facility – storefronts, banks, payment centers, and the like.
Thankfully, many of the major banks, both local and international, now have online portals and mobile applications from which transactions can be managed digitally. Whether it's through credit cards or directly taking funds from one's accounts, payments can now be done from one's couch using a computer or mobile device, for as long as one has an Internet connection.
,
Truth is, these online bank services have been present for years, yet many of us don't take advantage of it. This is mostly due to the simple fact that many of us are set in ways with which we are already familiar, even if it involves driving to a bank or biller, lining up or getting a priority number, and paying in cash. We simply couldn't be bothered to learn the nitty-gritty of digital banking, even if it's not a steep learning curve. After all, it IS another username and password to memorize. Still, after taking the time to learn it, the advantages far outweigh the mild inconvenience of learning something new, and the more you use it, the more you become familiar with it (including that new username and password). And in the end, you save even more by minimizing fuel use and having more time that would have been used lining up. In the long run, you also ease up on taxing the environment by minimizing your carbon footprint. In today's context, it reduces personal interaction, which helps halt the spread of COVID-19.
The downside, if any, is that most online transactions have a clearance time, typically three business days. That means paying earlier than we're used to. Just another thing to re-learn during the new normal: Not waiting until the eleventh hour.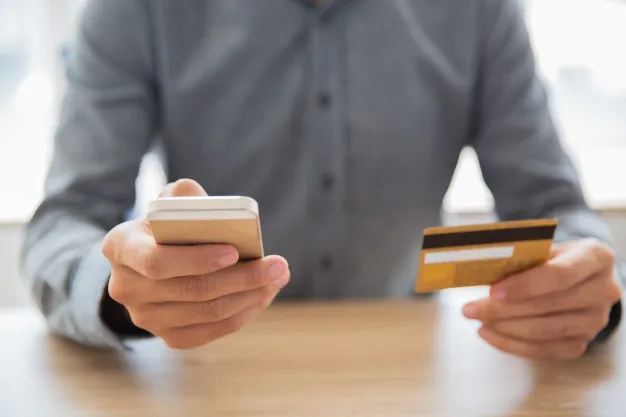 3. Business protection
Profit margins mean maximizing profits by minimizing expenses. For most small to medium businesses, this means leaving-out non-essentials, and that usually means sticking to the legal minimums. Oftentimes, legal minimums don't require business insurance.
Then pandemics or disasters strike. The business loses all profits. Suddenly, that little extra monthly expense to pay for business insurance doesn't sound so non-essential.
The vast majority of Filipinos still lack appreciation for financial protection and dismiss insurance coverage as an extra, unnecessary expense. This includes many relatively small businesses. However, when worse comes to worst, it's often the small businesses that are immediately and significantly affected; the COVID-19 pandemic has highlighted this greatly, with many small businesses failing, their entrepreneurs left with no earnings and often still paying for loans they used to start the business in the first place.
In business and other aspects of life, the importance of insurance coverage cannot be underscored enough. Once this pandemic is over and businesses get the chance to start over, it is hoped that this experience gives entrepreneurs a better appreciation for financial protection.
4. Keeping clean
As we return to some semblance of normalcy with quarantines being eased, we also realize that life will never be the same after the COVID-19 pandemic. While we hopefully won't have to deal with a second wave due to careless social practices, it would still be the best interest of any recovering business to keep workplaces orderly and sanitized, especially right after opening.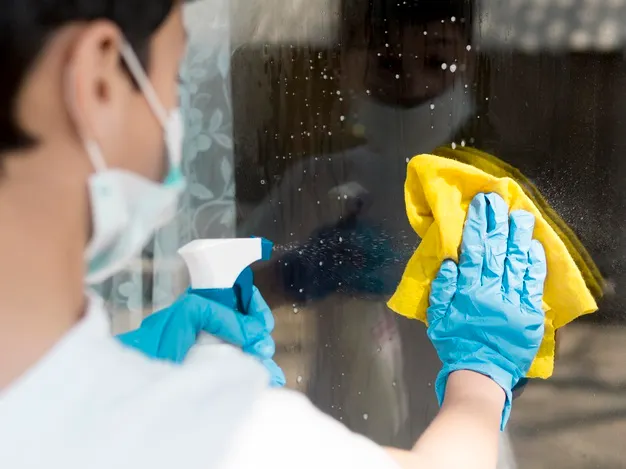 While it is always good business to keep any place of business orderly and neat, doing so right after reopening from quarantine makes it doubly important, as a messy place of business likely won't attract any new customers. This is especially true for businesses dealing in consumer goods that may have attracted fungi and mold while on lockdown.
Also, in the absence of government-led mass testing, businesses are still encouraged to check the temperatures of employees and walk-in guests and urge them to sanitize their hands upon entry into the premises. Continue to enforce social distancing as well: create space between employee workstations and discourage social mingling, while also limiting the number of customers in the shop at any given time.
5. Work(force) from home
As we have established, not all businesses sell physical objects. Some of the most lucrative businesses nowadays trade in some form of data. Whether it's a rendering of an architectural framework, the digitized frames of an animated movie, or statistical and accounting reports, ultimately, it's all ones and zeros on a computer network, and people pay big for such things.
Still, many businesses who trade in data operate like factories: Employees clock in for work, sit at a station and churn out "product" before clocking out and going home.
In the pre-pandemic digital age, reporting to a physical workplace was still the norm. While it is clear that nobody wished for this pandemic, it has, however, highlighted that an employee's physical presence in an office is not a necessity when dealing with data. Ironically, for most companies, it was not the CEO, CFO, CTO, or other high-level acronym positions who were the deciding elements in becoming progressive in the digital workplace. It was COVID-19.
,
The pandemic has shown that employees can still be productive while working remotely. And while employers claim it's not as effective as being able to look over the shoulders of their employees, the fact remains that it can be done, and in many cases, not being able to look over an employee's shoulder may also result in a more effective employee, if handled correctly. Because truth is, not everyone responds well to being monitored; some people are simply better at their job when left alone to do it.
Still, there are some people who live on getting up early, getting dressed, reporting for work, mingling with office mates, clocking out, going home, and spending time with friends and family afterward. But there are many others who also bloom when given a more output-centric workload with a deadline, then being left alone to do it in an environment they in which they are more productive, such as their homes, home offices, coffee shops, co-working spaces, the great outdoors, or other places where their creative or logical processes thrive. The latter arrangement especially caters to and is kinder to, working single parents. There are many who excel when given that choice, instead of being forced into a corporate structure that might stifle one's productivity.
Final thoughts:
When this pandemic is over – and it will be over – may we hopefully have a more enlightened corporate structure that highlights a more employee-centric atmosphere, taking full advantage of technology and delivery systems to keep workers and clients connected, while also keeping things convenient – and safe – for everyone involved.