Finder is committed to editorial independence. While we receive compensation when you click links to partners, they do not influence our content.
Reasons Why Your Credit Card Application Wasn't Approved
Knowing how to get a credit card application approved is often a mystery for most, as different providers can have somewhat different requirements. There are, however, common reasons why your request may be declined. In this series, GoBear attempts to unravel the mystery of credit card application and help first-timers to get the credit card that's right for them.
1. Monthly or Annual Income
It goes without saying that income is one of the major factors considered by banks when you're applying for a credit card. This has always been the case. It's one of the ways they gauge if you can pay back the money you've "borrowed." Whether you are employed or you have your own business, an annual income of at least Php120,000 is required for every credit card application. You need to provide the banks with proof of wages earned for the last three months.
Check which bank will consider giving you a credit card with a low credit limit. This low-limit credit card can be your stepping stone to a better one in the future; you just have to manage its usage carefully. A great rule of thumb is to set your usage limit to 30% of your available credit.

If you're planning to open a savings account, you can choose a bank that carries your desired credit card and use your deposit as a "security deposit." Get a secured credit card, so you're forced to stick to a credit line; several banks will actually offer you a credit card if you decide to open an account with them. Take advantage of this and use your secured credit card responsibly to increase your credit score.
Banks don't just look at your primary job or a single source of income when determining your eligibility for a credit card. Start a business or do some freelancing or consulting on the side to increase your monthly income and banks may look at you more favorably when you apply for a credit card.
2. Credit card balances are high
You want another credit card to consolidate your debts, and the credit card provider conducts a credit investigation. Unfortunately, the provider found out that your balances are too high that gave them the impression you might not be able to pay it off. Using more than 30% of your available credit limit flags you as a high-risk borrower.
Find a way to settle your balances and make sure delinquencies are addressed. Missed payments can be detrimental to your profile so months before your application, make sure that you've reduced your balances and updated your payments. Credit card companies, however, flag an account as a delinquent payment if it no payments have been made for two consecutive months.
What happens when I always miss payments?
When you continuously miss payments and don't make a way to pay it back, your name and account end up in a collections agency. These agencies are not part of the bank or financial institutions that issued your credit card. Instead, they are third-party companies that work with the bank to buying delinquent accounts.
You see at some point or another; banks will give up calling you up altogether. But that doesn't mean you get away from your credit card debts scot-free. Banks turnover your account information, including the money you owe, to the collection agency and let them sort it out for them.
If you're fond of the rewards that you get from using your credit card, you'll have to say goodbye to those as banks will have removed all the rewards that you've earned in the past.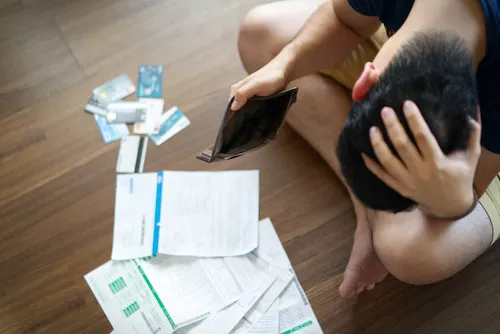 Becoming a delinquent creditor will also ruin your credit history. While it's no biggie, it's actually a big deal. With a bad credit history, you won't be able to get a credit card to replace the old credit card you have. You also won't be able to get a personal loan, a house loan, or a car loan.
There have been some instances where the employers will also dig up your credit history during the application process. Think of what that would mean for your career!
What should I do?
Here are three tips from your friends from GoBear Philippines.
Contact the credit card company – if you have been a delinquent payer for only a short time, it would be good to get in touch with your provider and talk to them about the situation. If you have the full amount you owe, better make that payment.
Get ready for interests and fees that piled up – one-way banks and financial institutions earn off money from credit cards is through late expenses and interest incurred by credit cardholders. So if you want to get your credit card application approved, you need to get ready for these charges.
Make a payment plan – to avoid credit delinquencies in the future; you need to start making a monthly payment plan. As the name suggests, this should include the dates you need to make payments. This could be as specific as bank payments, and it could also go as general as other things like water bills or electric bills. It's going to be a big help in handling your finances in the future.
Remember, if you want to get approved with your credit card applications, you need to cover your bases adequately including your old credit card debts, if you have any.
3. You have too many credit cards
Having different types of credit cards can be very useful primarily if you use them for different purposes. You might already have Citi Simplicity card, a Security Bank MasterCard, a BDO Visa card, and a lot more. Providers will now wonder why you're applying for a new one when in fact you already have multiple cards on record. Unless these cards are well-maintained and balances are paid off on time, multiple credit cards might not get you approved for a new application.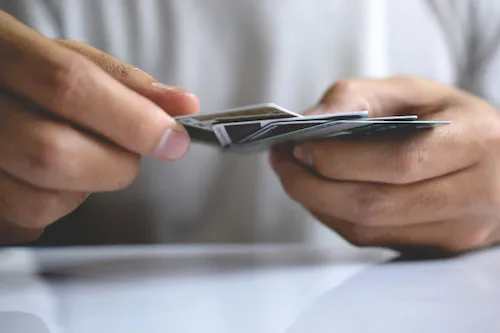 4. No credit history
Never had a credit card before? This might be the reason why providers don't approve of your application. If you don't have any credit profile, you can start by applying for secured credit cards. Some banks offer cards for clients who have savings or deposit accounts with them for a year. Your credit limit will then depend on the current balance reflected on your accounts.
If you're looking to bump up your credit score, applying for a credit card is a great idea. Problem is, you need a good credit score to ensure that your credit card application is approved, so it begs the question: What do you need to do to get a credit card?
Fortunately, there are ways to increase your credit score, so you have better chances of getting approved for a credit card. In this 4th part of the credit card series, GoBear attempts to unveil the secrets of credit score greatness.
Take a break
You may not know this, but each time you apply for credit, be it a loan or a credit card, it puts a dent on your credit score that lasts for at least a year. Even inquiring about financial services puts you in a negative light, especially if you make multiple inquiries within a short period. Having several financial service applications at a given time sends the message that you're having financial problems.
Know how credit cards work and what you need to qualify
If you want to increase your chances of having your credit card application approved, ensure that there's ample time in between your other financial service inquiries and applications.
Remember due dates
When you make big-ticket purchases, like a car or a home, paying for your monthly amortization on time is a big deal, especially if you're trying to build your credit score. Your credit score is mostly dependent on your credit history; a missed or late payment will reflect poorly on your credit history and thus affect your credit score. You'd be surprised how one late payment can spoil your future credit card applications. The best thing to do is to be consistent. Pay your bills and other dues on time and start building your financial reputation.
Let banks see your old debts
While it's reasonable to think that your old debts may put you in a bad light against banks and other financial service providers, the opposite is the case. Liabilities that you've handled well in the past will reflect well on your credit history. The longer your history of good debts, the better. This is also one of the reasons why you shouldn't close accounts in which you've had a good payment record.
Are you worried about your credit score? Just make sure you follow the tips above, and you're well on your way to turning the bad into good. Compare credit cards with GoBear today to get a pulse on what credit cards are ideal for your needs.
5. You have delinquencies with other companies
Credit card providers check public records as part of their credit investigations. You might have never applied for a loan before, but you did not pay off your internet connection that was under your name two years ago. The credit bureaus can access delinquencies like this. You might want to check if you still have outstanding balances with your rent, appliance, or utility bills before applying for a credit card.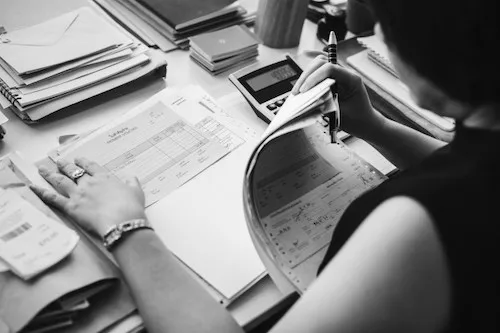 It could also be that you signed as co-borrower or guarantor for some unsettled loans. Yes, being a friend is a good thing; however, it can be your downfall when it comes to credit card applications. Co-signing for a loan may seem like a small favor, but you must remember that by doing so, you take responsibility for the decisions of the person you signed for—regardless of whether these decisions are good or bad. You'll be held responsible for the repayment of the loan in case the other person defaults on paying the agreed-upon installments. The worst part is that you may not even be aware that the loan is delinquent; lenders generally don't contact the co-signer until the account is 90 days late. This delinquency, also though it isn't your fault, will appear on your credit report.
6. Incomplete requirements
Applying for a credit card can be simple or complicated, depending on whether you meet the necessary conditions or not. At any rate, any credit card application will have its own set of requirements that you must complete proceeding with the application process. Different banks may ask for various documents or requirements, but the common theme is showing proof of financial capacity so they know that you can pay your bills on time.
What do you need to get a credit card?
In this final part of the credit card application series, we talk about the standard requirements often needed when applying for a credit card from any bank. Read on and see if you have the following documents and requirements to make your credit card application easier and processing faster.
Proof of identification
Before applying for a credit card, you must ensure that you have at least one "official" ID; "official" here means that your ID must be issued by the government or company you work for. To avoid problems, it's recommended that you prepare several ID's. The most common ID's used for credit card application are SSS ID, company ID, driver's license, and passport.
Social security and tax identification numbers
These are the first things you need to establish a credit history, and all credit card providers will look for this upon application. This also acts as proof of your citizenship, which is sometimes required to get a credit card in the Philippines. Some banks may offer credit cards for foreigners, but these have different requirements and benefits.
A source of income
In not so many words, most banks need you to have a job before you can get a credit card. In lieu of a job, you must show proof that you have a regular source of income, like a freelance gig or a small business. At any rate, showing banks that you can pay your dues is required before they will allow you to have a credit card.
Government-issued financial documents
Since they are government-issued, these financial documents hold much weight when it comes to credit card applications. These documents include your income tax return (ITR), BIR form 2316, and business permits.
Check if you have these requirements before proceeding with your credit card application. When you're ready to apply, compare credit cards with GoBear on https://www.gobear.com/ph/credit-card to see the ones with the lowest interest rates and best rewards!
Indeed, income isn't the only thing banks look at when considering a credit card application. They also have to look at a credit score, your job and employment status, the age of your other credit accounts, and your previous and current financial obligations.
Sometimes, we need to assess our financial situation before trying to get another obligation. Banks and other types of lenders evaluate your creditworthiness based on so many things. Remember these tips so you can apply for a credit card even if you're a few pesos short of meeting the income requirements. The thing is, a credit card can go a long way into helping you achieve a high credit score, but you have to have a good credit score for you to get a credit card. The key here is following the tips above so you can get your foot in the door of the best banks and credit card providers.
Owning a credit card can be very rewarding for those who know which card to choose to suit their lifestyles. But the perks come after you've already complied with requirements set by the bank. To get an idea of what documents to submit and what criteria to fulfill, compare credit cards with GoBear today!