Finder is committed to editorial independence. While we receive compensation when you click links to partners, they do not influence our content.
Quick Cash Loan vs Personal Loan: Which is Better?
No matter how much we stay afloat with our expenses every month, unexpected things can happen – an emergency medical treatment or a job loss.
If you're in a financial pickle and need money fast, you may want to consider getting a quick cash loan or a personal loan, especially if you're going to avoid getting help from family and friends.
Whatever your situation or how dire you need the money, it's still wise to carefully consider your options before signing anything.
Below you'll learn all about quick cash loan, its advantage, and disadvantages against a personal loan and the situations where you can use quick cash loan and personal loan.
What is a quick cash loan?
A quick cash loan, also known as an emergency loan, is a type of loan designed to cater to those people who need loans right away to cover unexpected expenses.
Most quick cash loans do not require collateral. The loan approval is based on the borrower's credit standing or ability to make monthly payments.
Emergency loans are also short-term loans. Hence, borrowers are supposed to pay the loan within a short time. Borrowers can choose to borrow an emergency cash loan from a government agency or a direct lender that offers quick cash loans.
Quick Cash Loan Vs. Personal Loan
When looking at your financing options, there's a quick cash loan and personal loan. Each loan option comes with its advantages and downsides, which should be considered before deciding which one is right for you. Here's what you need to know.
Eligibility Requirements
Both emergency loans and personal loans require you to submit an application form so that the bank can assess the potential risks and ensure that you can repay the loan based on the agreed amount and terms.
With a quick cash loan, you may find the approval much faster. In some cases, you can get your loan deposited in your bank account within the day or even ina matter of minutes.
A personal loan may have a rigid screening process before you get approval. You may have to provide proof that you are a responsible borrower by showing your good credit standing. Showing your credit card as proof that you are credible as a borrower is one way.
Collateral Required
One significant difference between a quick cash loan and personal loan is the need to provide collateral – a tangible asset such as your home, or car – which the bank can take as payment if you default on your loan.
Quick cash loans donot require any collateral. Instead, your credit standing and your ability to make repayments are evaluated. Meanwhile, a bank may or may not require collateral depending on the personal loan you are going to apply for with a personal loan.
Loan Amount
Loan amounts on emergency cash loans and personal loans also vary. When quick access to cash is needed, emergency cash loans may be available in smaller amounts ranging from a few thousand up to P20,000.
The loan amount can be enough to cover certain emergency expenses, depending on the loan purpose.
Personal loans, on the other hand, may have higher borrowing limits, the loan amounts may range between P50,000 and P2,000,000. If you applied for a secured personal loan, the borrowing limit is as high as the value of the asset you provide.
Interest Rates
Quick cash loans and personal loans also differ in terms of interest rates. Banks offering emergency loans offer high-interest rates since having no collateral means the risk is high.
For personal loans that are secured, the interest rate is lower. With collateral attached to cover for the losses, they may incur if you can no longer pay for the loan.
Similar to quick cash loans, unsecured personal loans offer high-interest-rate to offset the risk when the borrower is unable to pay.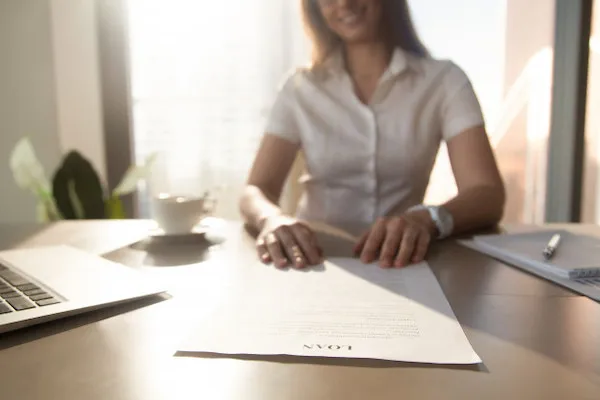 Repayment Terms
For quick cash loans, the repayment terms are short. Usually up to thirty (30) days at the most. This means borrowers have limited time to repay the amount borrowed, including the interest.
With a personal loan, repayment terms can be flexible and can be stretched from 6 up to 48 months. Some banks may extend the repayment terms, but this is usually for mortgage loans.
Situations where you need a quick cash loan
Quick cash loans offer a fast and convenient fix for Filipinos in a financial pinch and need cash immediately.
You can use quick cash loan for financial emergencies, which are unexpected major expenses that require you to pay for it as soon as possible. Here are some of the situations where you can use emergency loans.
You unexpectedly lose your job. When you face an unexpected job loss, getting an emergency loan can help you live off while you look for another work.
An unanticipated bill. Sometimes, we forget some statements that are due within the same month.
Unexpected car breakdown or accident. Nothing is worse than a "surprise" car repair bill. But when a quick cash loan, you can stave off the financial burden.
Medical emergency. Even if you have medical benefits from your company, you may need to shoulder the out-of-pocket costs of medical treatments not covered by your insurance.
House repair due to a natural disaster. A leaky roof or your roof got blown away by a typhoon. Getting an emergency loan can be helpful, especially this rainy season.
No matter the emergency situation is, you can just opt for a quick cash loan to solve it. Rather than staying in a crisis, it all melts away when you havefunds to cover your expenses.
Things to Consider Before Taking Out a Loan
When a situation presents where you need to make payments beyond your current resources, your best option is to geta quick cash loan. But before you make the decision about taking the loan, here are some necessary things you need to consider.
1. Financial Management.Getting a loan is a huge responsibility, let alone an emergency loan where you only have a short period to make payments. Make sure that you manage your finances by creating a budget and remove unnecessary expenses. It's best to take everything and every peso into account.
2. Reason for Taking a Loan. Some banks might ask for the reason why you're getting a loan. You should only get a quick cash loan for a real emergency and not because there's a limited seat sale coming up.
3. Interest rates.No matter which type of loan you decide on, you need to pay attention to the interest rates. This can be one of the most significant deciding factors when taking out a loan since interest rates are also calculated to the total amount of loan you must pay back.
If the interest rate is high, you may end up paying a significantamount. It may be a good idea to shop around the market and compare for the best possible interest rate. Just make sure that there are no hidden fees included.
4. Loan repayment. Can you pay for your loan within the proposed term in the contract? If yes, then go ahead. If otherwise, then consider recalculatingyour repayment capacity and reconsider your options before getting a loan.
5. Important documents. Ensure that your papers like government-issued identifications, employment documents are ready. This way, you'll be able to submit the necessary documents should the lender ask for them.
Although you're in a situation where you need funds immediately, it's essential to take time and do your research and consider these tips before taking out any loan.
Top 3 Quick Cash Loans You Can Check Out
Don't have an emergency fund but need quick access for some cash? The good news is that you can get quick cash loans from private banks, government, and employers in the Philippines. Check out your loan options:
1. Online Emergency Loans. You can quickly get immediate cash online from private lenders in the country. The loan application is quick and easy. However, it comes with high-interest rates. You will be notified in a matter of minutes if you are approved or not and receive the cash within the day.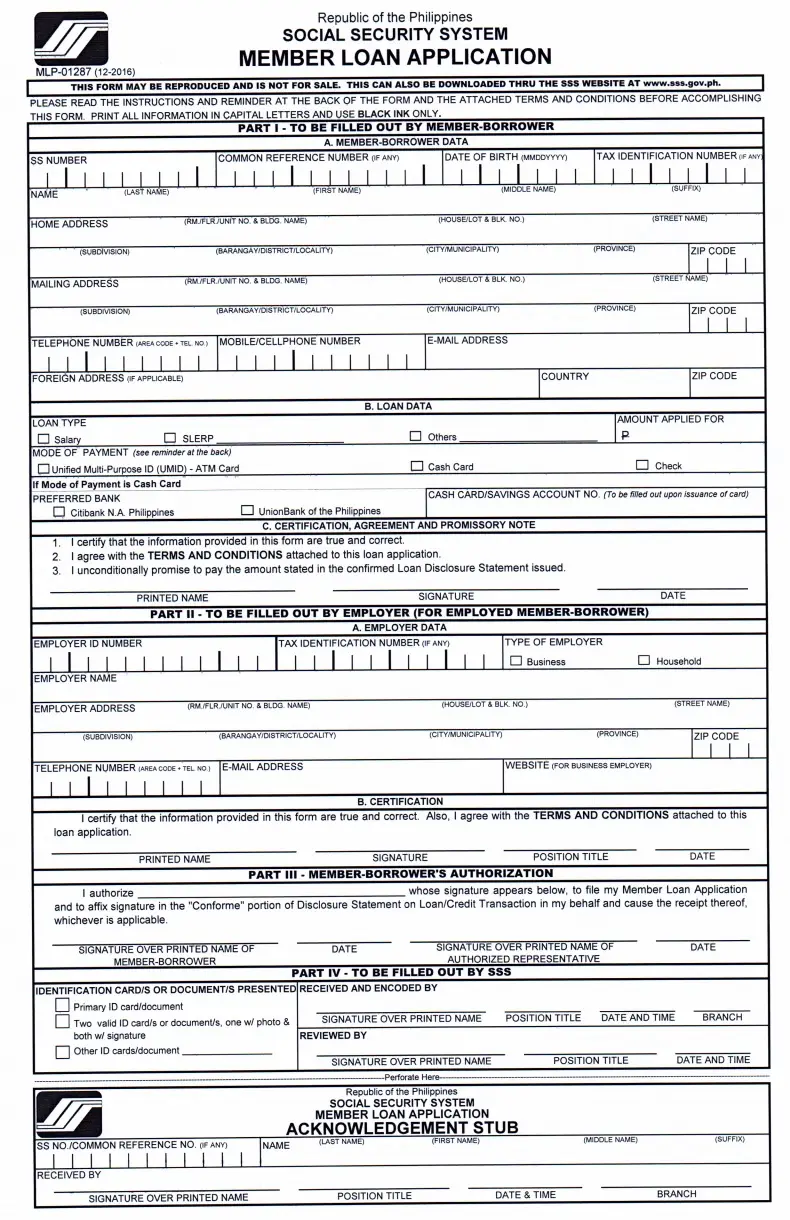 2. Government Provided Emergency Loans. Government agencies such as SSS, GSIS and Pag-IGIG Fund provide emergency loan assistance to people affected by natural disasters.
The SSS, GSIS and Pag-IBIG Fund can help you get back on your feet if the area where you live is officially declared under a state of calamity.These government agencies offer longer repayment terms and lower interest rates compared to private lenders.

| | | | |
| --- | --- | --- | --- |
| Emergency Loans | Loan Amount | Repayment Term | Annual Interest Rate |
| SSS Emergency Loan | Up to P16,000 one month salary | 24 months | 10% |
| GSIS Emergency Loan | P20,000 | 36 months | 6% |
| Pag IBIG Calamity Loan | Up to 80% of the member's Total Accumulated Value | 24 months | 5.95% |
If you're a survivor of a calamity, apply for an emergency loanprovided by one of these Philippine Government agencies.
3. Company Provided Emergency Loans. Since the monsoon season is around the corner, knowing that some companies in the Philippines provide an emergency loan for their employees affected is reassuring.
In other companies, they include the emergency loan in the employee benefits package, which the employees can use anytime they need emergency cash or even extra cash to help them get by until the next payday.
The best thing about emergency loans provided by companies, they don't usually come with interest rates. It's also convenient and flexible because they just deduct the loan from the employee's salary or 13th-month pay.
If you don't know if your company provides emergency loan benefits, you can check with the HR department.
Alternative Solution to Your Financial Problem
Emergency loans aren't the only option if you need money fast. If you're having a hard time getting a quick cash loan, you can take advantage of personal loans.
With a personal loan, you can stay in control of your finances with fixed and longer repayment terms and lower interest rates, unlike quick cash loans.
Take the time to think through the advantages and disadvantages of both loan types, the cost of borrowing, and your ability to make repayments before making your choice. The best loan will depend on your financial need.
People also read:
Personal Loan for the Unemployed: What You Need To Know
6 Banks With The Lowest Personal Loan Interest Rates