Finder is committed to editorial independence. While we receive compensation when you click links to partners, they do not influence our content.
Preventive Car Maintenance To Avoid Huge Repair Bills
Owning a car is something many Filipinos consider a life goal. And when we finally get one, we rightfully enjoy its conveniences as much as we can. However, those who jump into car ownership without knowing the responsibilities of car maintenance can quickly find themselves spending thousands of pesos on repair bills – costs that could have been averted with proper preventive maintenance.
While regular maintenance may seem like a hassle, delaying these procedures will result in more expensive repairs in the future. Skip too many oil changes and you'll dirty up your engine so much you'll need an overhaul. That little scrape? It'll turn into a rust spot if you don't have it patched up. That knocking sound when you turn? That may result in a bad steering lock (and an accident!) if you don't have that front axle swapped out.
READ: Tips On How To Save For Your First Car
There are many things you can do to keep your car healthy and happy and prevent it from becoming a money sink of huge repair bills. The most important things to keep an eye out for are:
1. Engine oil
Your car needs fuel to run, but it needs engine oil to run smoothly. It is the job of engine oil to lubricate the moving parts of your engine, and it does so by going into every possible crevice, including the combustion chambers. Over time, exhaust particles produced in the chambers mix with the oil. If allowed to remain in the engine, these particles accumulate and will start grinding on the engine's insides like sandpaper. The residue will also build up in some corners and possibly stop some parts from moving. Flushing out the oil and replacing it with a new batch prevents this. But how often should oil be changed?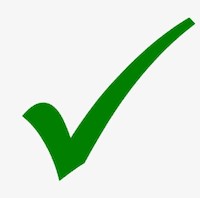 Change your oil according to the manufacturer's recommendation, especially if your car is insured.
Running on an old oil can decrease the efficiency of your engine at best, and ruin your engine at worst. If your car starts getting engine problems, your insurance might not cover it if you haven't been religiously changing the oil, even if the problem is not oil-related.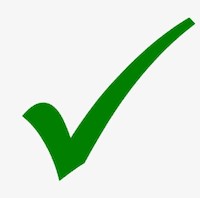 If insurance isn't an issue, the rule of thumb is that engine oil should be changed every 5,000 kilometers or 6 months since your last change, whichever comes sooner.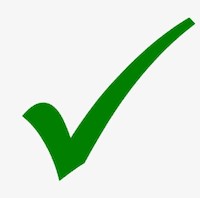 If you're a little keener regarding stretching your car maintenance budget, you can stretch out the time between oil changes if you don't use your car very often, assuming you use good-quality oil.
Fully synthetic oils are a little more expensive but may last longer, especially if the car isn't used often. In contrast, semi-synthetic oil can be cheaper but may need changing sooner, especially if your car is run consistently.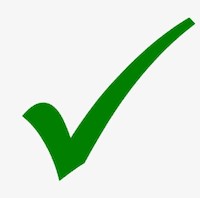 All modern cars will have an engine oil dipstick.
Use this to check your oil's level and quality. If you want to stretch your engine oil's lifespan, check this dipstick regularly and ensure not just the oil quantity, but quality. If you can still see the metal of the dipstick through the oil that sticks to the dipstick, it's generally still okay. If the oil is already murky, it's time to change it.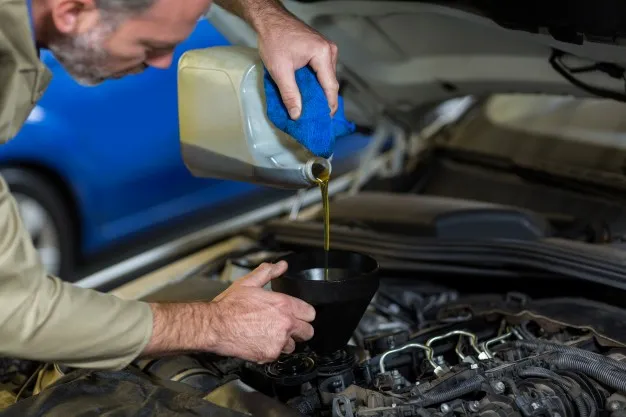 Pro Tip: If for some reason you don't use your car often, you can extend the change time up to a year, especially if you use high-quality synthetic oil. However, don't wait too long. Oil, once released from its container, can still degrade over time. Don't keep old oil too long inside an engine, even if that engine isn't used very often.
2. Tires
Tire maintenance seems pretty straightforward: If your tire is starting to look bare, change it. And indeed, it's best to never let your tires get to the point of losing its treads. However, there's more you can do to get the most out of your tires.
Rotate tires every 5,000 kilometers
Each car tire wears down at different rates depending on your use, so rotating them gives each tire a chance to wear down equally. Include the spare tire in this rotation.
Check and correct tire pressure at least once a month
It's normal for tire pressure to slowly decrease from regular use. Checking and correcting tire pressure, even if the tire looks fine, prevents premature tire wear and decreases drag, which raises fuel efficiency. If you're losing pressure too often, have the tire serviced for a potential puncture or faulty valve.
Monitor tread depth regularly
Because tire wear depends on usage, it's difficult to recommend a schedule for checking and replacing. However, most tires have tread depth markers in the form of a small, raised portion of rubber within the treads itself. When the tire wears down to the point this raised portion is now at the level of the rest of the tire, it's time to get a new one. New tires may not need to be checked often but by the third year of use or when the treads are visibly wearing thin, check regularly and replace when necessary.
READ:Best Sedan Cars For First-Time Drivers
Mind the expiry date
One thing most drivers don't know but really should is that tires expire. Check your current tires and you'll likely find an imprint in a four-number format, such as "2516". This is the tire'smanufacturingdate: the first two numbers are the week within a year that the tire was manufactured; the last two digits represent the manufacturing year. In the given example, the tire was manufactured on the 25th week of 2016, or around mid-June 2016. As a tire gets older, the rubber turns brittle and weak. Whether a tire still looks new or not, it's best to replace it if more than 6 years have passed since the date of manufacture – not your date of purchase – even if the tire doesn't look bare. Replace sooner if you start seeing visible cracking on the rubber.
Pro Tip: When buying new tires, check the date of manufacture. The more recent, the better. If you're buying a pre-owned vehicle, ALWAYS check the tire's date of manufacture, as it may be older than you think.
3. Fluid and charge levels
Unless you're driving an electric vehicle, a typical car will have multiple things that deplete over time (apart from fuel). The most important of these is the engine oil, but there are many others you should check frequently.
Engine coolant
Engines produce a lot of heat. Engine coolant, as its name implies, helps keep your engine temperature down. In absorbing engine heat, the coolant will evaporate over time. Check your coolant levels every month or so. More often if your temperature gauge fluctuates, as this may mean your coolant is low.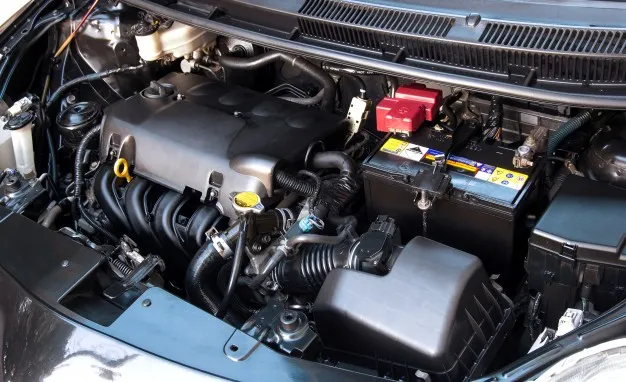 Brake fluid
Car brakes typically operate on a hydraulic system, which necessitates the use of brake fluid. In a perfect system, brake fluid should not deplete, though it's expected that a little will evaporate over a long period. Check the brake fluid reservoir regularly. If levels go below the "minimum" indicator, top it up with the type recommended for your car, especially if your brake pedal starts to feel spongy. If the spongy feel happens too often or doesn't go away, have it checked by a professional as soon as possible.
Transmission fluid
If your car has an automatic transmission, check on the transmission fluid as often as you check your engine oil, and change it just as often. Transmission fluid can deplete over time by simple evaporation. If you neglect the transmission fluid, you may find that your car shakes or lurches a little more prominently when you engage your mode selector, which may lead to transmission damage.
Battery charge/fluid
Your car needs the battery to start the engine and operate some electronics. If you're having a hard time starting your car, it may indicate that you're low on battery fluid. Even "maintenance free" batteries might need an occasional top-up. On the other hand, older batteries lose the ability to carry a charge. If your battery is around 3 to 5 years old and your car starts with difficulty, it may need replacing; don't wait until you're stranded with a non-starting car.

Pro Tip: Fluid and charge levels can often be addressed by most well-equipped fuel stations. If you're low on any of the above, visit your nearest fuel station and they'll likely be able to assist you. Most of these issues will take only minutes to address, so don't skimp out on it.
4. Routine self-checks
Everything that came with your car has a function for its safe and legal operation. It is necessary to make sure these are in good and working condition at all times. It is, therefore, necessary to make sure these functions, however small, are working all the time. These are essential functions that you can check yourself.
Headlights
Your car's ability to light up the road in front of it in dark conditions are the sole responsibility of the headlights. Having just one busted is grounds for a legal violation, and you may be cited by a traffic enforcer for this. Having both busted is not only illegal, but it's also dangerous, as you wouldn't be able to see in the dark.
READ:Best Cars in the Philippines For Small Families
Taillights
If headlights help you see, taillights help you to be seen. While not meant to illuminate your rear, red tail lights allow cars behind you to notice your presence in the dark. Having even one busted light is grounds for legal violation, much more if both are out. Not having any may result in accidents as you may be practically invisible to cars behind you.
Blinkers/turn signals
It's important to tell other drivers your intentions when on the road. The turn signals serve this purpose by blinking orange light in the direction you intend to move toward. Having none (or not using them) may earn you a traffic fine. Not using them may result in an accident.
Reverse lights
The reverse light serves as a warning to people behind you that you're running or about to run backward. Not having a functional one will likely cause an accident as cars or pedestrians in your rear won't have a warning of your intention to reverse.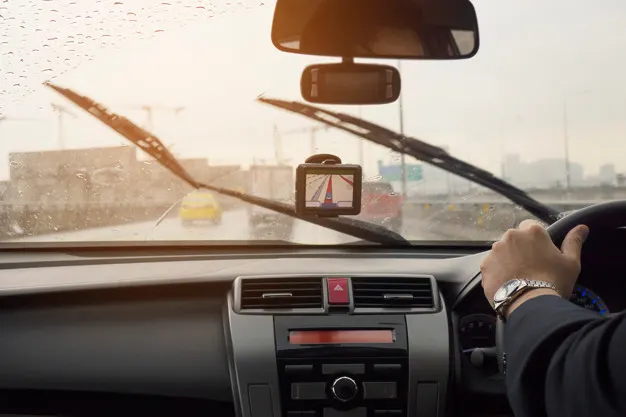 Wipers/washers
Rain can quickly turn your windshield into a watery mess through which you can't see. Having functional windshield wipers ensures any rain that accumulates on your windshield is pushed away, while washers can rinse off any dirt and mud that may end up there.
Pro Tip: All outside functions can be checked by a simple walk-around of your car with all appropriate functions turned on. Checking the reverse light may require a volunteer observer, as you will need to be inside the car to step on the brakes and keep the car from moving. The washer can be observed from the inside. Faulty bulbs or depleted wipers and washers can often be replaced by visiting any car accessories shop.
5. Annual general car checkups
When buying a new car, most dealerships will ask you to come in once a year for an annual general checkup, especially if the car is still under manufacturer warranty or insured. Even outside the warranty period or without insurance requirements, it's a good idea to keep up the habit – more so if the car already has some years on it. When having your car checked up, be sure to report things you've observed in your daily use that you couldn't address yourself. If you observe one of these things before a scheduled checkup, you may want to send your car in for a check sooner.
Strange noises
Clanks, knocks, and other noises not associated with normal car functioning should be noted and reported.
Strange behaviors
Rocking back and forth, unstable movements, swaying and feeling every hump and hole that you run over can be a sign of parts coming to lose or wearing down.
Scratches, dents, and spots
It's normal for a car to earn dents and scratches over time. However, be sure to have big ones addressed, especially those that penetrate the paint down to the metal. These may turn into bad rust spots over time, even if you can't see it.
READ:How to Protect Your Car from Flood Water Damage
Puddles under the car
If you notice an accumulation of liquid on the ground where your car is normally parked, this may be a sign of a leak. Car air conditioners will normally have some watery dripping due to precipitation. However, oily accumulations or excessive water puddles may be a sign of something worse.
Pilot lights
Cars are getting smarter. Newer cars can detect things that are amiss, from low tire pressure to engine malfunctions. This information is relayed to the driver via a pilot light or display on the dashboard. Never ignore these warnings.
Pro Tip: Many (not all) major car dealerships with a service center offer general checkups for any car of that make, from any year, for free. They can tell you what's fine and what needs to be repaired or replaced. What's more, you're not obligated to have your car repaired by the dealership if you feel like your friendly neighborhood mechanic can give you a better price. Although if you can spare it, have the dealership do it; they always provide warranty on original parts and services – which is always worth the extra coin – while your neighborhood mechanic probably would not.