Finder is committed to editorial independence. While we receive compensation when you click links to partners, they do not influence our content.
Pre-Owned Cars: Things To Consider When Buying One
An open secret in the automotive industry is that the materials and labor that go into making a car are only a fraction of its price tag. Together, they amount to only 45 to 50 percent of any particular car's total cost – smaller if you're dealing with luxury brands. Part of that cost also goes to overhead, such as the research and development that went into developing that car and running the factory that made it.
READ:Why You Should Get A Comprehensive Car Insurance
The rest goes essentially to the supply chain: the sales agents, showrooms, and other middlemen that are tapped to get the car from the factory into your garage.
This is one of the reasons why a car's value depreciates very quickly. The moment you drive a car out of a showroom, it is valued at least 5% less than what you paid for it. After a year, it loses 20% of its original value and another 15% each year until, in 10 years, a car's value will flatten out to around 10% of its original sticker price.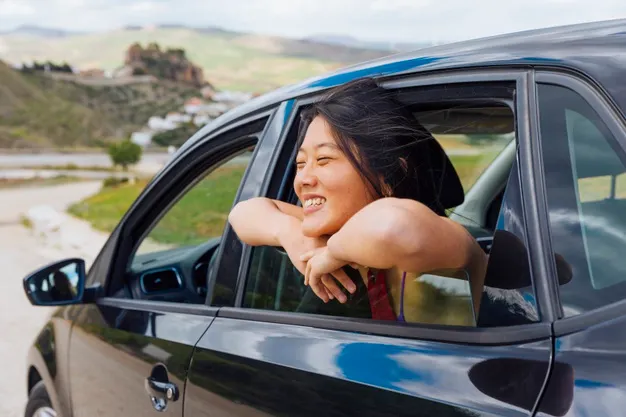 This is the consequence of the R&D that went into that car's development becoming obsolete and labor costs having been recouped. In the end, unless you happened to own one of the few cars that become a classic, you're left with pretty much just the value of materials that make up your car.
This is not to deter you from buying a new car. Quite the contrary, buying a new car not only gets you the peace of mind of having a complex machine being at its peak performance and maintenance state, but it also helps give meaningful jobs to many people from factory workers and delivery workers to sales agents, thus driving a healthy economy.
It does, however, highlight that if you have a keen eye and a limited budget, you can also get yourself a car at a much lower price, if you're willing to acquire one pre-owned.
READ:How To Register A Pre-Owned Vehicle
However, there are a few more things to consider when getting a pre-owned car than just it being cheaper. If you're in the market for a pre-owned vehicle, here are some things you may want to think about:
1. Brand
The reason why there are different car brands is that different people have different ideas on how to make cars. Consequently, some ideas are better than others, which makes the brand the first and main consideration when it comes to acquiring a pre-owned car. Of those available in the Philippines, there are many brands to consider when it comes to pre-owned quality.
The big Japanese brands like Toyota, Honda, Mazda, Mitsubishi, and Nissan are often very safe bets when it comes to pre-owned vehicles. That's because they are not prohibitively expensive when brand new, and because the Japanese are sticklers for quality, their cars tend to hold up well over time (assuming good maintenance by the previous owner).

Pre-owned units from these global Japanese brands, therefore, tend to be numerous and therefore competitively priced but remain reliable, though expectations should be tempered the older a pre-owned car is: While you can probably expect a pre-owned 2018 Toyota Corolla Altis to be almost like new if maintained well, 2010 of the same model can hardly ever be "like new", no matter how well it has been maintained.
Admittedly, Korean brands Hyundai and Kia had a lot to be desired 10 to 15 years ago, but have improved by leaps and bounds to be some of the market leaders in the world today. Cars from Hyundai and Kia (which are sister companies) in the last 10 years have been on par with or close to the Japanese in quality, and therefore result in some reliable pre-owned cars. Just maybe steer clear of units pre-2010.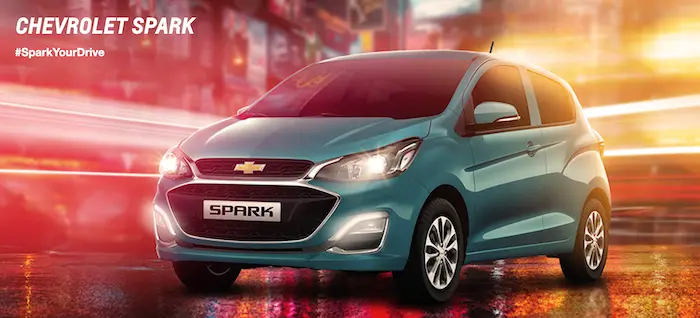 American brands also tend to be a safe bet. Ford, Chevrolet, Chrysler, Dodge, and Jeep all have a presence in the Philippines catering to different price points. While perhaps not as stellar as high-end European brands, they tend to be reliable, if not slightly more expensive than Japanese brands due to the association with the US of A, but not by much – most American-brand cars sold in Asia are made somewhere in Asia, after all.
European brands are a mixed bag. Everyman brands like Volkswagen and Volvo also tend to be reliable and are therefore good candidates for pre-owned units. However, brands like Fiat, despite being of Italian heritage, tend to be lackluster and inconsistent. The company was forced to pull out of numerous countries that have high car quality standards for this reason, and have fewer sales in countries where they are still present, like the Philippines; we'll let that speak for itself.
Since the most popular luxury brands are also from Europe, it's fair to point out that you can't go wrong with high-end Euro brands like Mercedes-Benz and BMW when brand new. However, due to the many features and proprietary technologies these brands incorporate into their cars, buying and maintaining an older Benz or Beemer will still require visiting their respective authorized service centers if you want it done right (or at least a very skilled, very high-end third party auto shop), which will be as expensive as maintaining a new unit. So unless you want to be associated with the brand which, let's face it, you probably do if you're looking at a Benz or Beemer for a pre-owned unit, be prepared for the high maintenance costs. Otherwise, you're better off looking at other brands.
READ:Four Best Multipurpose Vehicles For Families
Conversely, brands like Tata and Mahindra of India, while relatively inexpensive when new, show their age rather quickly after a few years; buying these pre-owned may give you more of a headache in the long run, no matter how good a deal you get for a pre-owned unit.
There has also been a surge of Chinese brands in the Philippines as of late and being relative newcomers, the jury is still out on these badges. We'll be visiting that list in a future article.
This article is not mean to be a comprehensive list of all brands in the Philippines, so when it comes to brands of pre-owned cars, it's always best to do a little window shopping for candidates and doing a little research on each brand that suits you.
READ:Two Wheel Temptation: Guide For Your Alternative Ride
2. No options
Dealership options for cars are chosen and installed at the dealership (or factory). Body-color, sound system, seat material, and many other custom choices are decided when a car is bought brand new. On the other hand, when you buy a pre-owned car you get what's there, and that's it. You typically can't ask the previous owner to add or remove a few things of your liking or disliking. So if you found a good price on a pre-owned Nissan Juke, but it has leather seats instead of the airier fabric material you prefer, it's a compromise you'll have to make.
On the other hand, you can always replace any part of a pre-owned car after you bought it, for as long as you have the resources and the feature you want is legally allowed – even those not originally offered by the dealership. Prefer fabric over leather? Send those seats to an upholsterer. Prefer LED lights over the stock incandescent? Switch out those bulbs with brighter ones! Don't like those stock 13-inch rims? Slap on some 20-inches and watch those new wheels – and heads – turn. The possibilities are endless!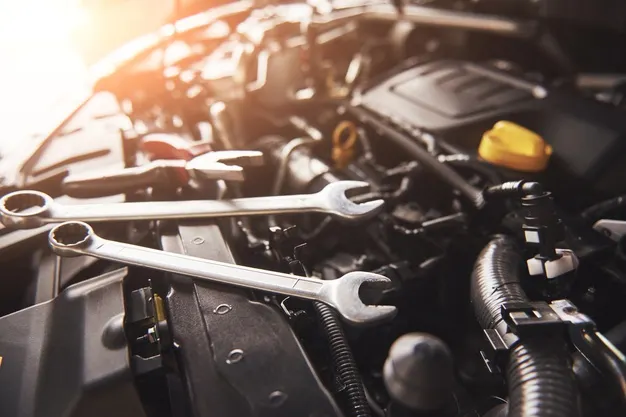 3. Maintenance
The older a car gets, the more maintenance it will need. As a moving object with hundreds of moving parts, those parts will wear down eventually. Even the non-moving parts, such as the body, can deteriorate over time simply from exposure to the environment. Besides, as a car gets older, parts become harder – but not impossible – to come by. This may sound daunting, but for as long as you keep up with the fixes, long-term maintenance is usually not a problem.
The upside to long-term maintenance is that as long as you're proactive or immediate in addressing these maintenance tasks, spending on the upkeep of an older car is never going to be as expensive as buying a new car, it just perhaps needs a little more attention.
,
4. Insurability
As anyone who has bought a brand new car with comprehensive insurance can attest, keeping that same level of protection over several years will incur a higher and higher annual fee for the same coverage. This may prompt some owners to drop the more expensive options of the original coverage to keep the fee down, or drop the coverage entirely and go with the legally minimal Third Party Liability coverage only.
Regardless, it's a good idea to keep your car insured as much as you can afford every year, and that includes pre-owned cars. While insurance typically won't cover wear and tear, one of the reasons older cars are forced to retire is that when it gets involved in an accident, it becomes harder to repair due to difficulty finding parts.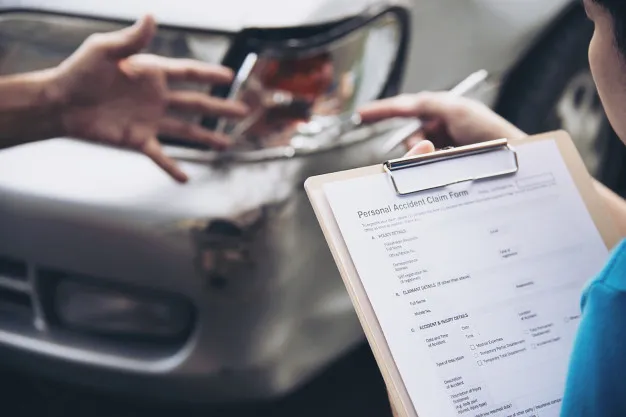 However, comprehensive insurance will still cover accidental damage, so even a pre-owned car with sufficient coverage can still be repaired regardless of how long or hard it will take to find parts. Or the car is replaced with a similar model of similar age if the damage is extensive. This will spare you from the financial loss of having to buy a new car. Note, however, that most insurance companies will not offer comprehensive insurance for cars more than 10 years old, although exceptions are often made for some high-value classics. You can also compare many car insurance offers and see how you can make your car insurance quote cheaper.
Final Thoughts:
From car brand, the specific car model, to what your options are when it comes to maintenance, upgrades, and insurance, be sure to educate yourself on your options before buying a pre-owned car. Ask friends who drive similar models to the ones you're considering. Read up on forums on the 'Net. Ask your insurance agency for insurance options. Buying a pre-owned car can be a very sound investment and give you thousands of kilometers of convenience and enjoyment, but only if you make an educated choice in the first place.