Finder is committed to editorial independence. While we receive compensation when you click links to partners, they do not influence our content.
Personal Loan for the Unemployed: What You Need to Know
Being out of work can be difficult if you have bills to pay. If you're running low on cash to cover your monthly expenses, your options to scrape for some extra money can be limited.
While it may be tempting to get some easy cash frominformal lenders such as loan sharks or 5-6, it might do you worse than good with the high-interest charges that you pay on top of the money you owe.
Maybe getting a loan from banks is also out of the question. However, that's not entirely true.
Some lenders will consider you for apersonal loaneven if you don't have a job.
If you need access to some cash while you're out of work, but you don't know how then this article will provide you with the things you need to know about getting a loan as well as the financing options you have while unemployed.
Do you really need one?
A personal loan can be a valuable financial tool if used wisely. However, applying for one isn't always the right move.
If you borrow many you cannot pay back (especially when you're out of work), it may come with its share of problems that can only stress you out even more.
This could include, bad credit, higher fees, and interest charges, or even bankruptcy. Hence, it's crucial to get a personal loan with a plan in mind.

Before taking out a loan, make sure you fully understand what you're getting yourself into and consider how the personal loan would benefit you. Here are five essential questions you should ask yourself when applying for a personal loan.
Your answers to these questions can go a long way towards guiding your decision – and helping you make the right one.
Are you using the money for a smart financial purpose?
Do you need this money right now?
Are you borrowing within your means?
Is this the cheapest/less risky alternative to get the money?
If your answer to all the questions above is "yes", then it's probably a smart move to take out a personal loan. If you answered "no" to some of the items, slow down and ponder on it carefully making any decisions. Let's break these questions down to get a better handle on the problem.
1. Are you using the money for a smart financial purpose?
Think about your situation. You're fresh out of work, why would you need to take this personal loan?
Is it to satisfy a need (paying for your monthly medical bill, use the money for job hunting), or a want (to fund that dream vacation or other elective expenses)?
If it's a need – and something you can't really live without doing – then the answer is greenlit, using the money is a smart move. If you are going to take out a loan to satisfy a want, it's not a sound financial decision.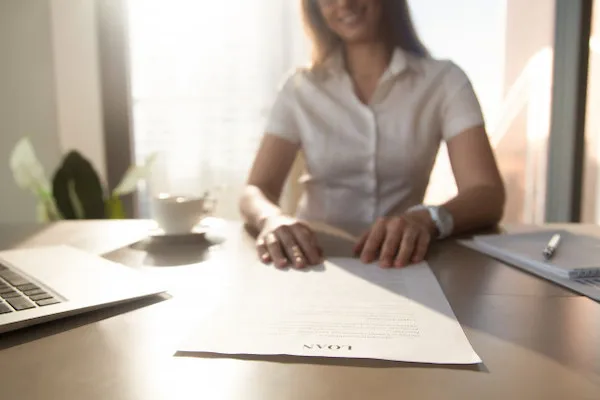 2. Do you need this money now?
Apart from deciding on whether the money is a necessary expenditure, considering the urgency of the money is essential. Without work, it can be tough to look for ways to look for cash to pay for your monthly bills while job hunting.
If you don't have money saved for a rainy day, it can be challenging to look for a job as well as job hunting can be costly.
Consider the urgency of paying your monthly bills and funding your job hunting. Is it smart to pay off your monthly expenses using a personal loan, or can you afford to wait another month? If you don't pay for your monthly bills now, what can happen?
If taking out a loan will cost you more, try to find other cost-effective ways to finance your current situation. Maybe you can ask your family or friends for help first. You can simplify your life without spending more money.
3. Are you borrowing within your means?
Make sure that you're not borrowing more than what you need. For example, only borrow the amount you will need to pay for your monthly expenses and have enough to help you until you get another job.
If you're sure that you'll get a job soon, then you will experience less difficulty in paying off the loan. If finding a job will take time, then a job could add to your burden and put you at financial risk, possibly leading to bankruptcy.
3. Is this the cheapest/less risky alternative source of money?
Banks who provide personal loans make a lot of money by charginghigh-interest rates. Since competing with other financial institutions for a price can be challenging, they compete on convenience instead.
In other words, you can get yourpersonal loan approvedquickly. However, several insinuations may come with it depending on the company you're applying for.
If you find yourself needing a personal loan for your needs, get a personal loan as early as possible. This way, you have time to compare personal loans instead of taking the first one they offer.
In fact, if you plan much earlier, you might find alternative and lower-cost options. How about selling the camera you haven't used for a while or refinance your home? Make sure to consider all other options available. Who knows? It might turn out to be the best way to go.
Factors that may hinder your personal loan approval
Before taking out a loan, it's important to understand that it's a huge financial responsibility. Although it's possible to get a loan while you're out of a job, your personal loan choices can be limited.
This is because of the probability that your loan will not be paid in full or on time. With that in mind, here are factors lenders may use to evaluate your loan application.
Source of income.Income is always considered in the world of lending, which is why being unemployed can make taking out a personal loan challenging.

As part of the assessment, lenders want to know if you will be able to pay back the amount you owe. You can't just take out a loan if you don't have the means for it.


Some requirements must be met.Do you have an existing loan? If you are currently paying for a particular loan, chances are, you might get rejected. Check your financial standing first to see if you can pay the loan even if you don't have work.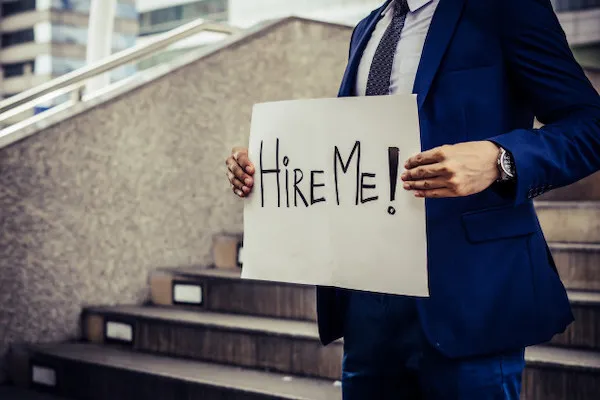 About 9.4million Filipino adults are unemployed in the first quarter of 2019
What lenders look for your personal loan application to get approved
There are specific parameters that the lenders will look into your application. But, you need to keep in mind that the requirements may differ depending on which lender you're applying with and the amount of money you're going to borrow.
Generally, banks look into the following:
Provide a source of income.Even if you're unemployed, you must have a specific source of income to be able to make monthly payments.

If you're unemployed, you might still have a chance to qualify by providing an alternative income proof. This include:


Income from freelancing. If you are currently hired as a freelancer by a company or an agency, you may still be considered as unemployed. The good news is that you have a proof of income you can show to the bank you're applying for.
Benefits.Social Security System (SSS) benefits and pensions may be considered by your lender if you're retired.
Other sources of income, such as regular payments you may receive from your spouse.Alimony, child support, or the steady monthly income your spouse gives you like a different source of income.
Guarantor or Joint Application.If you have no other means of income and you need to take a personal loan, you may consider getting a loan with another person – spouse, family, relatives or friend. This will significantly boost your eligibility or an option if you don't qualify for a loan.

This is a greater responsibility than applying on your own. Once you can't pay for your loan, the one responsible for making the payments is the co-signer or your guarantor.
Keep in mind that each lender may ask for a different source of income, so it's best to check with your bank.
Credit rating.With unemployment, the bank will look at your credit file to check your credit score, utilization, and credit history. Sometimes, lenders may look beyond your credit file and accept your loan application because of the flexible credit criteria.

When the employment criteria are flexible, so is the credit criteria. This means that you may be able to get approved on your loan even if you have bad credit. However, if you have a bankruptcy record, most likely, your application may get rejected.


Assets.If you own a house or a car, you may have a higher chance of getting approval. This is because the bank can use your assets as payment in case you were unable to pay for the loan amount.
It's vital to demonstrate that you have some kind of a consistent income or a guarantee that you are not a risk to default. Taking these things into consideration may increase your chance of getting a loan you can use to get by until you find a new job.
Implications of getting a personal loan when you don't have a steady stream of income
Loan products with affordable rates from different banks are usually for people with good credit standings who have shown that they can make repayments on time and in full in the past.
If you're unemployed, lenders will charge you a higher interest rate than the average because of the potential risk you pose.
Most consumers who borrow personal loans with a higher interest rate end up needing to finance their loans a lot of times. If you're going to have a hard time paying for your loan, you'll ultimately have much more money to pay back.
How to Increase Your Chances of Loan Approval
Requirements vary by lender. So, it's important to make sure that you are prepared and pre-empt any concerns your chosen lender may have as this will help you make a bullet-proof application and give you a better chance of getting a loan.
To boost your loan approval, you can do the following tips.
1. Gather the necessary documents.
Lenders want to see supporting documents that will prove that you are capable of repayment. You can include materials such as:
Bank Statement

Statement of Account

ITR

SSS Contribution

Documentation of Assets owned

Documentation of another source of income
Organize your files into a report and be familiar with the information. This way, you can answer any questions confidently without a hitch. Keep in mind that some banks may request additional documents from you.
2. Look for a Co-Guarantor
If you feel that your credit standing is not strong enough to get loan approval, you can look for a co-guarantor – someone to guarantee the loan for you.
As the debtor, they work as an insurer of your creditworthiness. Hence, having a co-guarantor reduces the risk of defaulting the loan. It's less risky as they have signed the contract agreeing that they are liable to pay for the loan if you cannot afford to.
Your co-guarantor should have good credit standing and have enough money to make the monthly payments if you cannot.
3. Scout the Market for Possible Secured Personal Loans You Can Apply For
Can't find a co-guarantor? Don't worry! You can change your game plan and consider finding asecured personal loan.
There are two types of secured personal loans: payday loans (using a company's ATM card as collateral) or secured bank loans (assets such as car or house as collateral).
You need to choose the right loan for what you are looking to borrow. If you don't have a company ATM card you can use as collateral, you can opt for a secured bank loan instead.
You can try to pre-qualify with different banks andcompare rates and terms. The best personal loan option has costs and payments that fit into your budget while you look for a new job.
Finding the best financial institution for your personal loan
If borrowing a personal loan can help you keep things afloat until a new job is found, strengthen every other aspect of your loan application.
You should also plan ahead and compare all options available to you. With ample planning, you'd be sure to find the best personal loan for your needs.
Once you've found a job and back on your feet, you start paying for your loan. If you feel overwhelmed, don't worry! You can easily findsmart techniques on loan repayments.
Also, make sure to set up an emergency fund. Having money saved in case of job loss can make all the difference, especially if you have monthly bills to pay.
A complete guide to getting the best personal loans