Finder is committed to editorial independence. While we receive compensation when you click links to partners, they do not influence our content.
Online Selling Starter Guide for the Newbie
The first few weeks of the lockdown felt like a breather for some families. But as reality sets in, our mind becomes filled with uncertainties.
How do I budget my savings?
Where should I get money for groceries?
How will I pay for the bills?
With Filipinos losing work because of business closures, many resulted in selling products on the internet. You may be thinking of online selling too but are not yet familiar with how it works. So, here are a few considerations before you proceed with your new venture.
READ:Debt and COVID-19: What To Do When You Can't Pay Balances
Finding the right product
Because everyone is already out there on the internet, the competition is tight. Everyone is already selling masks, disinfectants, and baked sushi. Do not rush, spend time on the internet, and study the consumers' behavior.
There might already be too many of you selling the same product. If you're going with this, the advantage is that you are confident that the product is in demand. But you have to figure out a way to convince the people to buy from you. The tendency is for consumers to scout for the one with the lowest price. You will then be forced to slash off a part of your profit to attract buyers. Another disadvantage is that they might also opt to buy from their friends for a hassle-free transaction.
Try to find out of there are other products you can offer that others still don't.
,
Another option is to sell the same product but make it different from what others already advertise on their pages. Tweak it a bit and make yours stand out from the rest.
Here are some suggestions on what you can sell:
Food/Snacks
Angeline Bunao, 33 years old and soon to be the mother of two, is an online seller of Pinoy snacks. She came up with the idea of buying and selling food because, according to her, it is one of the people's basic needs. This business never goes out of style. She started her business with Php750 capital.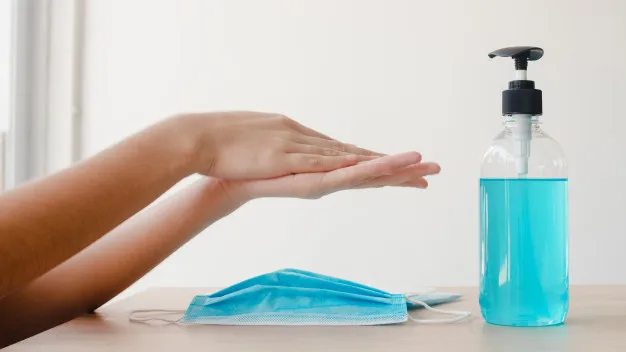 Cleaning agents
Revijean Ann, 33, got into selling soap products during quarantine because she was looking for other sources of income to pay for her dialysis sessions. People always need cleaning products in their homes. This product is not perishable so it's highly marketable. She started her business with a capital of Php200.
Plants
A person needs a hobby to keep his brain and hands working! Because of this, collecting plants suddenly became a fad during the quarantine. A lot of people are calling themselves "plantito" and "plantita" or plant parents in general. Some are even featured on blogs because they spent as much as 250,000 pesos on their plant collections!
Aprile Ayagil Basa, 33, professional teacher started her plant collecting hobby years before the quarantine. She says her hobby eventually became her extra source of income when her supplier encouraged her to sell the plants too. She started her plant business by selling some of her collections.
Creating a business plan
A business plan is a document one presents to look for business funding. It describes the business, the products, staff, and goals.
Online selling platform Shopify suggests this outline for a business plan:
READ:8 Tips To Start A Small Business In the Philippines
1. Executive summary – This should offer a bird's eye view of your business. Write a short introduction about the product or business.
2. Company overview – Talk about the structure of your team and the industry you are involved in.
3. Market analysis – This should be about who you plan to sell your products to? What is the market's profile? What are your potential customers' needs? What is your target market's behavior?
4. Products and services – Feature your product in detail. What does it do? Why is it different from other products?
5. Marketing plan – How do you plan to sell the product? How much should you charge your customers? What platforms will you use to promote it?
6. Logistics and operations plan – Where will you get your supplies? What are you plan on production? How many can you make in a day? How will you deliver it to your customers? How will you collect payment?
7. Financial plan – Show how the money should flow. How do you plan to sustain your business while it's still starting? What investments are you thinking about to eventually grow your business?
Knowing your market
You should not be wasting your time and resources on selling your product to those who do not want and need it. You have to know what your target market is.
Let's say you are planning to sell a laptop stand. You have to know what doors to knock on. On top of your head should be the working class, students, and business owners. This way, there's a high chance of someone buying your product.
It will guide you in building a marketing strategy for the right demographics.
Being flexible in payment methods
Even public utility vehicles have now resorted to creative payment methods to protect themselves from the virus. There are boxes installed for contactless payment and this could be our new normal.
,
As an online seller, you also should be thinking of your customers' concerns when it comes to cash transactions. Some may prefer cash on delivery. Others might want digital payment. This means you should also register in online payment platforms commonly used by the public such as Globe GCash and PayMaya. This will help ease the transaction between you and your buyer. It can also work to your advantage because they will then be able to make a deposit or payment even before the products arrive on their doorsteps.
Bank to bank transfer is also one option. But if these customers have not yet registered for online banking, they might have difficulty in making payments.
Finding suppliers
Avoid selling something you will not even get one yourself. Test your product. If it's a gadget, make sure it lasts long and it's sturdy. If it's food, test how it does not get spoiled easily. Go for quality.
A contributing factor to attaining this goal is finding a reliable supplier. If you are creating the products yourself, then the supplier should ensure that the materials do no get easily damaged when they go through your production. If you are a reseller, then make sure that the supplier can provide the product anytime you need them.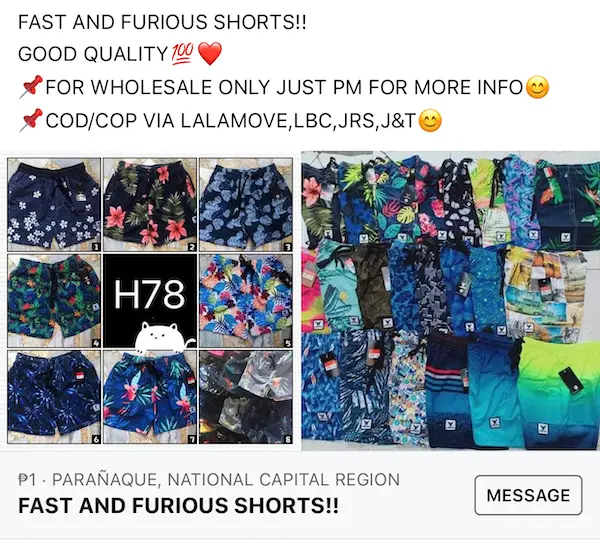 Negotiate in terms of rates when you buy in bulk. This will save you a lot of money. In talking to your supplier about rates and payment dates, you also have to earn their trust. This means you have to prove that you are a legitimate business and that you are a sure buyer.
Registering your business
Because online selling has become the trend during the quarantine, the Department of Trade and Industry (DTI) has become vigilant in protecting the consumers. It has become more aggressive in campaigning for businesses to register.
This can be accomplished online. Under the Business Name Registration System (BNRS), one need not go to DTI offices to legitimize his or her business.
The process is simple.
1. Go to their website (http://bnrs.dti.gov.ph). You will be asked to fill out an application form where you will be providing important information.
2. Pay the registration fee using any of the following payment platforms: GCash, PayMaya, Link.BizPortal, credit card, debit card, or via DTI teller.
3. After successful registration, you may now download your certificate of registration which will be sent to your e-mail.
Promoting your business
The more social media platforms you use, the wider your reach will be.
Maximize your business' potential by learning how these platforms work. For example, Facebook has a Marketplace. Even users who are not from your friends' list will be able to search for products and filter them according to categories and locations. The price is displayed on the thumbnail which helps them decide whether to buy them or not. It also has a hassle-free inquiry method wherein Facebook users can choose from default questions and directly send you a message without going to your profile.
,
Shopify is an online selling platform that helps make your business look sleek and legitimate. It helps you deal with customers and manage your business at your own pace. It also helps you hit your target market by providing search engine optimization tools.
Here are the bonus tips from our successful online sellers.
Angeline:I rely on word of mouth from my friends and I post it on social media. I also give samples to potential customers so they will order snacks from me.
Revijean:I diligently post the products that I sell on social media. I have changed my account six times already because of people reporting my profile to the administrators because of low offers.
Aprile:Sometimes I post photos of my plants online. I also count on friends' referrals.
Pricing your products
As we have already established in this article, there are a lot of online sellers out there. yoU should always check the same merchandise from different sources to make sure that you have the most competitive rate available.
Here are more generous tips from our online sellers on deciding the profit margin:
Angeline:I only put a slight mark up to the products that I sell. It doesn't matter if it is small. It will eventually get bigger if you get more customers because they can afford your product.
Revijean:I see to it that I look for the best supplier with the best price that they can offer so that I can put a slight mark up on the products that I sell. Keep in mind that Repeat orders will get you a bigger profit!
Aya:I make propagate plants from the once that I have already purchased before to make sure that I will maximize my profit because there are times that the stocks from the supplier are expensive.
The advancement and technology and increase in social media platforms have prompted people to maximize their market and migrate their businesses online for a wider potential customer reach.
Do you want to start your buy and sell the business but you don't think you have enough funds? The good news is there are several types of business financing and personal loans available to budding entrepreneurs.
There are fast cash loans from private institutions with minimal requirements. All you have to do is ask your bank on your next visit. There are also cash lending options available from microlending companies depending on your location. if you are up to it, you may apply for fast cash loans through apps online! Always remember to compare their terms and interest rates so you may avail of the most suitable loan for your buy and sell a business.