Finder is committed to editorial independence. While we receive compensation when you click links to partners, they do not influence our content.
Of Overruns and Overflow: Mom Unboxes Secrets in Growing a Business
It has been more than a decade since Apple Parlan-Ortega, a mother of four from Dagupan City, got scammed in buying an iPhone worth Php10,000. Since then, she learned every cent's worth.
Apple gave much importance to the trust a customer gives a seller. This has been her guiding principle in managing her business, which has now grown and has helped her countless resellers succeed.
In 2009, Apple started buying and reselling six products every payday. She knew her husband needed a financial partner in raising their children.
READ:Extra-Curricular Activities Your Kids Can Do At Home
During her daughter's Christening, Apple saved the cash gifts for her baby and used it as a capital in her clothing business. She traveled to Metro Manila and bought two packs of garments for reselling. That's how she started supplying to resellers.
A couple of months after, Apple was already taking home three sacks of garments from Metro Manila. Renting or driving a car was not an option. She left home at 2 a.m., took a bus, bought clothing items, ate lunch quickly, and hand-carried her supplies on a bus ride back home. That has become her painstaking weekend routine. No complaints there. She's not one to whine.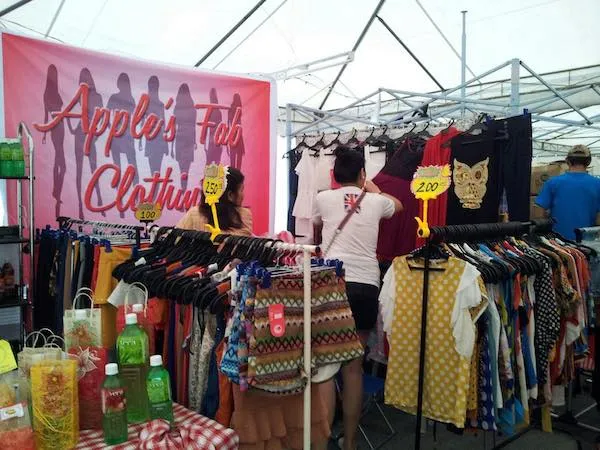 Apple now manages Branded Overruns Philippines (BOP) which supplies Bangladesh export overruns to retailers. On top of that, she sells various items online depending on the season's demands.
What are her secrets to success? Apple spills the tea.
1. Don't get tempted in immediately spending your profit
While others might be easily sweet-talked into enjoying the fruits of their labor, Apple was remarkably thrifty when it comes to her hard-earned money. She was aware that she had in her hand's much potential income.
"Siyempre hindi mo naman maiiwasan na hindi bibili ng pang-food ganyan diba? Pero sobrang higpit ko sa pera. Lahat ng tubo, wala akong ginalaw. Kaunti-kaunti lang. Kurot-kurot lang hanggang sa lumaki nang lumaki," shared Apple.
2. Managing a business is not for the shy and picky
Apple's first bazaar was not set up in a comfortably air-conditioned tent in a thriving town center packed with people who had money to burn. It was in a cemetery.
Eventually, she put up displays in the city bazaars, alongside other competitors. Sometimes it was in an open area where she had to endure heat inside a tarpaulin tent in the daytime. At unfortunate times, she and her staff would scramble to keep their supplies safe from the downpour.
Usually, they would pack up their things and go home at a break-even point but that did not break her. She kept on striving until her products were known and her reputation as a supplier was built.
Apple belonged to a family of medical practitioners. Graduating college with a degree in Medical Technology, society presumes her to fulfill a career in the medical field. With everything she has achieved now, it's safe to say that Apple exceeded everyone's expectations.
3. Faith never fails
"God will provide."That has been Apple's guiding light in a difficult situation.
A leap of faith took her to the store where her merchandise is currently displayed. The owner required her to place a three-month deposit and a three-month advance payment. That was an overwhelming Php75,000 capital. That did not even include the cost of renovating the store and the items she would sell.
A friend loaned her the money and everything eventually fell into place.
Every venture she took was not based on a feasibility study. Apple suffered losses. She had to close down a business before because of the economic crisis. Bankruptcy is not a new word for her, but she was confident that she would eventually get back on her feet.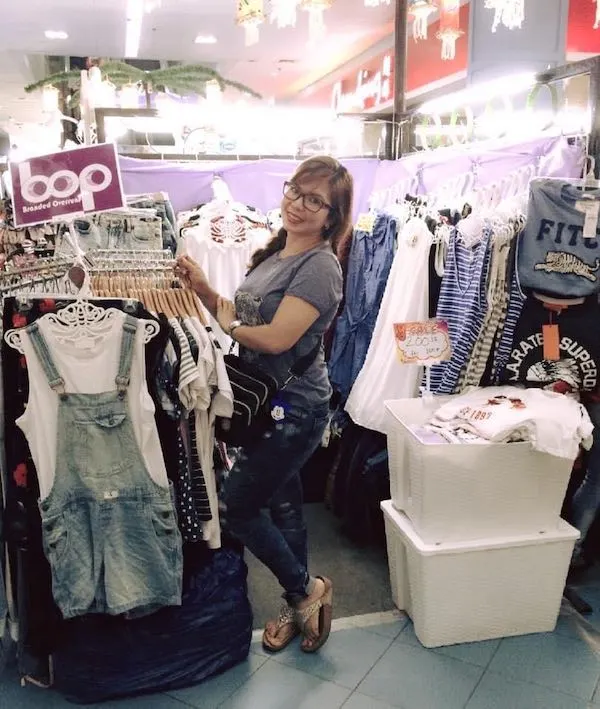 "Hindi ako nasasaktan kasi alam ko na kapag may nagsara, may magbubukas na iba. Kung gusto mo pang ipaglaban, bangon ka," said Apple.
Negativity had no place in her tight schedule as an entrepreneur and at the same time a homemaker.
"Dapat positive thinker ka, kasi pag hindi, lalamunin ka ng negative vibes. Lulubog ka.
Maraming ups and downs. Hindi araw-araw pasko. Dapat malakas ka manalig sa Diyos. May tiwala sa sarili na kaya mo maski anong pagsubok ang dumating," shared Apple as she recalled every trial and breakthrough.
4. Passion is always in fashion
Entrepreneurship and the value of money were ingrained in her when she was a kid. She got it from her maternal relatives. She did not shy away from opportunities.
Cellphone, soap, skincare sets, whitening products, undergarments. Name it. She has it in her stash and she can sell it.
Apple declares "Hangagat wala kang tinatapakang tao, hanggat malinis yung intensyon mo, hindi ka naman dapat magpaapekto sa negative comments."
She carried with her a clear vision.
,
Two years ago, Apple made it her mission to hustle harder and work with her husband in building a home that would spare them from the yearly flood that soaks all of their furniture.
They did not take out a loan. Fast forward to this year, her family is now enjoying that milestone. She is joyously taking each day at a time, surrounding their home with fiddles, peace lilies, and bamboos. She is a certified #plantita.
5. Customer is not always right but they should come first
Apple believes in the power of word-of-mouth marketing.
Patience in dealing with people's concerns is now second nature to her. She communicates and transacts with her customers. Some of them, she even knows on a friendship level.
"Kailangan mo lang talagang magpahaba ng pasensya kasi hindi naman pare-parehas ang tao. Hindi lahat ng nakakasalamuha mo, makaka-jive mo," Apple advises fellow business owners.
READ:How To Use Social Media To Advance Your Business
The key, she said, is to put yourself in their shoes. Think about why they had to voice out their issues with the product.
Finding balance is also vital. Apple does not agree that the customer is always right. If she thinks the client's demands are unacceptable, she presents her side in the most courteous way possible.
6. Greed does not breed profit
"Kahit kaunting tubo lang, okay na. Basta balik sila nang balik. Mabilis ang ikot ng pera. Kesa yung malaki ang tubo mo, pero ang bagal ng ikot."
Apple cringes on the idea of adding a huge markup. For her, a fair price is enough reason for her customers to keep coming back. That is one way of securing their trust. She may be a risk-taker when starting a business but when everything is already set, she is beyond grateful for small wins.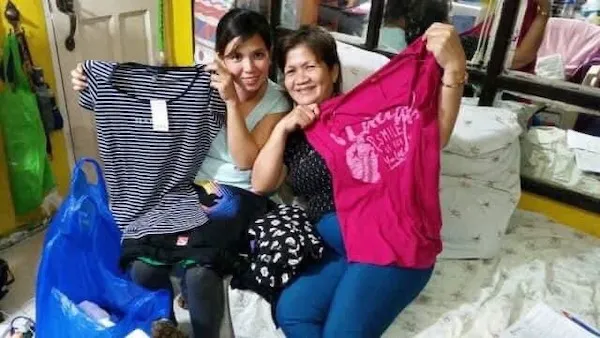 She may not agree in including this but one of her friends attests to her generosity. Every year, Apple chooses a beneficiary whom she can share her blessings with. She once distributed school supplies to elementary pupils in a public school in the province.
There is no sure-fire way to a successful business, but we can learn from each individual's unique experience. In Apple's case, it is worth noting that failure is a possibility but redemption can only be attained by pulling yourself back up. Hitting rock bottom is not the end of everything for you. It only makes you appreciate more how far you've come now that you've reached an overflow.