Finder is committed to editorial independence. While we receive compensation when you click links to partners, they do not influence our content.
New Rides in the New Normal: Should You Consider Getting A New Car?
If there's one frustration about quarantines and lockdowns, it's that even the most introverted person would end up itching to stretch their legs after three months of being cooped up. However, it's in everyone's best interest to minimize our travels. Not only does this mean giving our legs a rest, but more so our cars.
Therefore, with everybody being encouraged to stay home during the ongoing COVID-19 pandemic, one may think that buying a car at this time may be a counter-intuitive.
The pandemic is not expected to last forever, and our car usage will resume after the quarantines are lifted. Now may, therefore, be the best time to find a good deal on both new and pre-owned cars, for use when life goes back to (the new) normal, or even for some use during the quarantine. Why? Because…
1. … having a car means you're in a controlled environment
Open public transportation such as buses and jeepneys are now required to practice passenger distancing, with passengers spaced one seat apart or separated by makeshift plastic alcoves that prevent contact between them. Still, with people coming in and out of such modes of transportation, even a single alcove or seat will have dozens of people using it in a day. Unless the driver is vigilant about cleaning each spot after every passenger uses it, chances are that a previous passenger's particulates will be left behind and come into contact with a new passenger.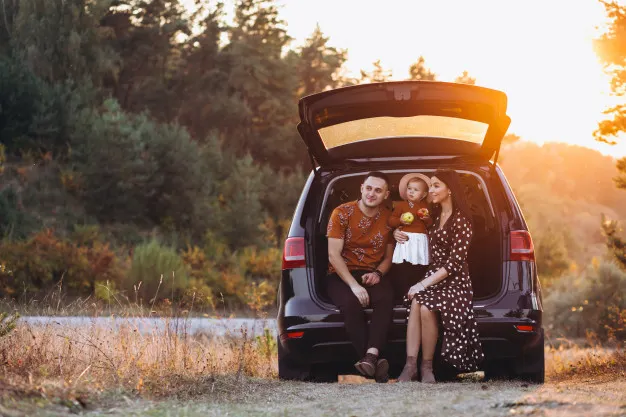 On the other hand, having your car gives you absolute control over your own space while on the road. You can clean it as often as you like and can be as strict as you want regarding who gets to sit in the car with you and what they should do (wash hands, wear masks, etc.) before being allowed in. Being in a private vehicle, preferably a closed, air-conditioned one, limits your exposure to other people during your commute. which would otherwise be impossible in public transportation.
,
2. … the quarantine has put a lot of pre-owned cars on the market
Since people are moving around less during quarantine, many folks have less use for cars. Households with multiple cars may liquidate a few to get a little more cash on hand. Drivers of ride-sharing services may also be letting go of their vehicles to recoup costs due to near-zero demand at this time. Even one-car owners may need to dispose of their only vehicle to help make ends meet during the quarantine.
The market is now therefore saturated with pre-owned cars, which has driven prices down. Buyers, therefore, have more haggling power. Just don't haggle too much; the person you're buying a car from may also need the money. And be sure to give it a thorough cleaning inside and out before using it.
,
3. … dealerships are offering great deals for new cars
The reduced demand for brand new cars during the quarantine period means dealerships are throwing in big incentives for potential customers. That often means either a huge store discount or a lot of add-ons and upgrades, even all of the above.
At the least, struggling sales of brand new cars mean that sales agents are willing to go the extra mile just for new clients, such as delivering the car to your doorstep and bringing the paperwork to you (while keeping at least one meter apart, of course) – that's VIP treatment, care of the quarantine. Especially since most dealerships are closed to walk-in clients under quarantine rules. If you can afford a brand new car, the quarantine period can be a great opportunity to get an awesome deal.

4. … credit requirements are being slashed
Because buying is at a low, banks and credit agencies are also easing up on requirements for car loans. Smaller interest rates, longer installment periods, delayed first payments, less paperwork, and many other offers are up for grabs for the person interested in getting a car during this time. Visit your bank to know what they're offering (or ask for it!) to make it easier for you to drive a new car out of that showroom.
,
5. … it's a buyer's market, but not for long
Today, buyers have control. Businesses – car dealerships included – are looking for any and all means to keep in touch with their customers who are understandably hard to reach. The economy is now dependent on the willingness of customers to spend in the face of suppliers having too much on hand due to low demand. But that's only as far as the quarantine is in effect. Multiple financial analysts expect a surge in car sales after the lockdown.
The lifting of quarantines mean people will again be free to go out as they please, thus flipping the market: With the demand for cars suddenly high, prices and requirements will once again be more stringent, and the market will instead be flooded with customers who regret not having bought a car sooner.
If you're still on the fence about buying a car, consider that waiting until after the quarantine may not be the best decision. If you have the spending power now, put on your best personal protective equipment and visit some dealerships. Or if you already know what car you want, stay at home and get in touch with a sales agent who would be more than happy to transact with you over the phone or online to get you that car you've always wanted. Now's the best time!