Finder is committed to editorial independence. While we receive compensation when you click links to partners, they do not influence our opinions or reviews. Learn how we make money.
List of TV Shows available on Netflix in Philippines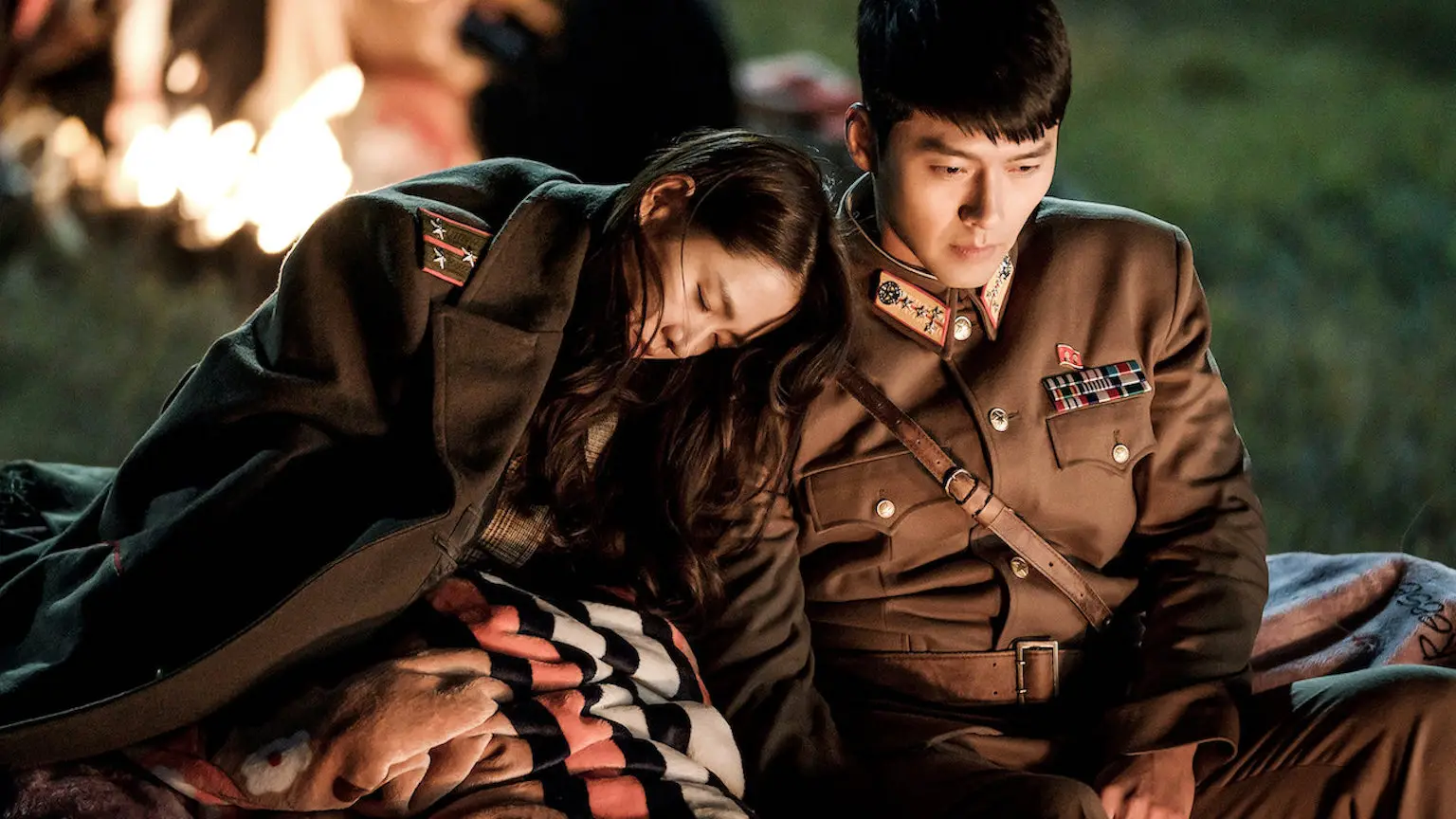 This table was last updated on 21 Sep 2020. There are 1542 shows in Netflix library.
Watch it
12 Monkeys

Season 1 (13 episodes)
Season 2 (13 episodes)
Season 3 (10 episodes)

2017

TV Sci-Fi & Fantasy

TV Mysteries

TV Dramas

US TV Shows

TV Thrillers

Watch now
12 Years Promise
2014

TV Comedies

TV Dramas

Romantic TV Shows

Korean TV Shows

Watch now
13 Reasons Why

Original

Season 1 (13 episodes)
Season 2 (13 episodes)

2018

TV Mysteries

TV Dramas

Crime TV Dramas

Crime TV Shows

Teen TV Shows

US TV Shows

TV Shows based on Books

Watch now
13 Reasons Why: Beyond the Reasons

Original

Season 2 (1 episodes)
Season 1 (1 episodes)

2018

Documentaries

Crime Documentaries

Docuseries

Crime TV Shows

US TV Shows

Watch now
1983

Original

2018

TV Mysteries

TV Dramas

Political TV Shows

Crime TV Dramas

Crime TV Shows

TV Thrillers

Polish TV Shows

Watch now
2 Weeks
2013

TV Action & Adventure

TV Dramas

Crime TV Dramas

Crime TV Shows

Korean TV Shows

Watch now
20 Minutes
2013

TV Dramas

Crime TV Dramas

Crime TV Shows

Watch now
21 Sarfarosh: Saragarhi 1897
2018

TV Dramas

Indian TV Shows

Watch now
21 Thunder

Original

2017

TV Dramas

Crime TV Dramas

Crime TV Shows

Canadian TV Shows

Watch now
28 Moons
2016

TV Dramas

Romantic TV Shows

Korean TV Shows

Watch now
3%

Original

Season 1 (8 episodes)
Season 2 (10 episodes)

2018

TV Sci-Fi & Fantasy

TV Dramas

Teen TV Shows

Latin American TV Shows

Brazilian TV Shows

Watch now
3Below: Tales of Arcadia

Original

2018

TV Sci-Fi & Fantasy

Animation

TV Action & Adventure

TV Cartoons

Kids' TV Shows

Adventures

Animated

Movies & TV for Kids

Family Watch Together TV

Watch now
46
2016

TV Mysteries

TV Dramas

TV Thrillers

Watch now
49 Days
2011

TV Sci-Fi & Fantasy

TV Dramas

Romantic TV Shows

Korean TV Shows

Watch now
7 Days Out

Original

2018

Documentaries

Docuseries

US TV Shows

Watch now
72 Cutest Animals
2016

Science & Nature Docs

Documentaries

Docuseries

Australian TV Shows

Science & Nature TV

Movies & TV for Kids

Family Watch Together TV

Watch now
72 Dangerous Animals: Asia

Original

2018

Science & Nature Docs

Documentaries

Docuseries

Australian TV Shows

Science & Nature TV

Watch now
72 Dangerous Animals: Australia
2014

Science & Nature Docs

Documentaries

Docuseries

Australian TV Shows

Science & Nature TV

Watch now
72 Dangerous Animals: Latin America

Original

2017

Science & Nature Docs

Documentaries

Docuseries

Australian TV Shows

Science & Nature TV

Watch now
72 Dangerous Places to Live
2016

Documentaries

Docuseries

Australian TV Shows

Science & Nature TV

Watch now
91Days
2016

Action Anime

Anime Series

Anime

Crime TV Shows

Japanese TV Shows

TV Thrillers

Watch now
A Boy Name Flora A
2017

TV Comedies

TV Dramas

Taiwanese TV Shows

Watch now
A Gentleman's Dignity
2012

TV Comedies

TV Dramas

Romantic TV Shows

Korean TV Shows

Watch now
A Good Wife
2013

TV Dramas

Romantic TV Shows

Taiwanese TV Shows

Watch now
A House of Blocks
2017

TV Dramas

TV Horror

Taiwanese TV Shows

Watch now
A Korean Odyssey

Original

2017

TV Sci-Fi & Fantasy

TV Dramas

Romantic TV Shows

Korean TV Shows

TV Shows based on Books

Watch now
A Little Help with Carol Burnett

Original

2018

TV Comedies

TV Variety & Talk Shows

Movies & TV for Kids

US TV Shows

Family Watch Together TV

Watch now
A Love So Beautiful
2017

TV Dramas

Romantic TV Shows

Teen Romance

Teen TV Shows

TV Shows based on Books

Mainland Chinese TV Shows

Watch now
A Place Further than the Universe
2018

Drama Anime

Anime Series

Anime

Teen TV Shows

Japanese TV Shows

Adventures

Animated

Movies & TV for Kids

School Anime

Family Watch Together TV

Watch now
A Series of Unfortunate Events

Original

Season 1 (8 episodes)
Season 2 (10 episodes)
Season 3 (7 episodes)

2019

TV Comedies

TV Action & Adventure

TV Dramas

Kids' TV Shows

Adventures

Movies & TV for Kids

TV Shows based on Books

Family Watch Together TV

Watch now
A Taiwanese Tale of Two Cities

Original

2018

TV Dramas

Taiwanese TV Shows

Watch now
A Touch of Green
2016

TV Dramas

Taiwanese TV Shows

TV Shows based on Books

Watch now
A Very Secret Service

Original

Season 1 (12 episodes)
Season 2 (12 episodes)

2018

TV Comedies

French TV Shows

Watch now
A.D. Kingdom and Empire
2015

TV Dramas

Faith & Spirituality

US TV Shows

TV Shows based on Books

Watch now
A.I.C.O.

Original

2018

Action Anime

Anime Series

Anime

Japanese TV Shows

Sci-Fi & Fantasy Anime

Watch now
AJIN: Demi-Human

Original

Season 1 (13 episodes)
Season 2 (13 episodes)

2016

Action Anime

Anime Series

Anime

Japanese TV Shows

Sci-Fi & Fantasy Anime

Seinen Anime

TV Shows based on Manga

Watch now
ALVINNN!!! And the Chipmunks

Season 1 (26 episodes)
Season 2 (26 episodes)

2016

Animation

Animal Tales

TV Cartoons

Kids' TV Shows

Animated

Movies & TV for Kids

Watch now
Abnormal Summit

Best of 2014-2016 (15 episodes)
2017 (25 episodes)

2017

TV Variety & Talk Shows

Korean TV Shows

Watch now
Abstract: The Art of Design

Original

2017

Social & Cultural Docs

Documentaries

Docuseries

US TV Shows

Lifestyle

Watch now
Accidentally in Love

Original

2018

TV Comedies

TV Dramas

Romantic TV Shows

TV Shows based on Books

Mainland Chinese TV Shows

Watch now
Adventure Time

Season 1 (26 episodes)
Season 2 (26 episodes)
Season 3 (26 episodes)

2011

Animation

TV Animated Comedies

TV Comedies

TV Cartoons

Kids' TV Shows

Adventures

Animated

Movies & TV for Kids

Watch now
Afflicted

Original

2018

Documentaries

Reality TV Shows

Docuseries

US TV Shows

Lifestyle

Watch now
Afghanistan: The Great Game
2012

Social & Cultural Docs

Military Documentaries

Historical Documentaries

Documentaries

Political Documentaries

Docuseries

Political TV Shows

British TV Shows

Watch now
After the Raves
2017

Music

Social & Cultural Docs

Documentaries

Docuseries

Music & Musicals

US TV Shows

Music & Concert Documentaries

Watch now
Against the Tide
2014

TV Dramas

Crime TV Dramas

Crime TV Shows

Singaporean TV Shows

Watch now
Age of Glory

Season 1 (42 episodes)
Season 2 (40 episodes)

2010

TV Dramas

Romantic TV Shows

Malaysian TV Shows

Watch now
Age of Rebellion
2018

TV Dramas

Crime TV Dramas

Crime TV Shows

Teen TV Shows

Taiwanese TV Shows

Watch now
Age of Tanks
2017

Military Documentaries

Historical Documentaries

Documentaries

Docuseries

Science & Nature TV

French TV Shows

Watch now
Agent Raghav
2015

TV Action & Adventure

TV Dramas

Crime TV Dramas

Crime TV Shows

Indian TV Shows

Hindi-Language TV Shows

TV Thrillers

Watch now
Aggretsuko

Original

2018

Anime Series

Anime

Japanese TV Shows

Watch now
Ainori Love Wagon: Asian Journey

Original

Season 1 (22 episodes)
Season 2 (18 episodes)

2018

Reality TV Shows

Romantic TV Shows

Japanese TV Shows

Food & Travel TV

Lifestyle

Watch now
Ajaibnya Cinta
2015

TV Dramas

Malaysian TV Shows

Watch now
Akame ga Kill!
2014

Action Anime

Anime Series

Anime

Crime TV Shows

Japanese TV Shows

TV Thrillers

Sci-Fi & Fantasy Anime

TV Shows based on Manga

Watch now
Akashic Record of Bastard Magic Instructor
2017

Anime Series

Anime

Japanese TV Shows

Sci-Fi & Fantasy Anime

School Anime

Anime based on Light Novels

Watch now
Akulah Balqis
2015

TV Dramas

Malaysian TV Shows

Watch now
Al Hayba
2017

TV Dramas

Crime TV Dramas

Crime TV Shows

Middle Eastern TV Shows

Watch now
Alexa & Katie

Original

Season 1 (13 episodes)
Season 2 (10 episodes)

2018

Sitcoms

TV Comedies

Kids' TV Shows

Movies & TV for Kids

Family Watch Together TV

Watch now
Alias Grace

Original

Limited Series (6 episodes)

2017

TV Dramas

Period Pieces

Crime TV Dramas

Crime TV Shows

Canadian TV Shows

TV Shows based on Books

Watch now
Alice & Zoroku
2017

Anime Series

Anime

Japanese TV Shows

Sci-Fi & Fantasy Anime

TV Shows based on Manga

Watch now
All About Love
2017

TV Dramas

TV Horror

Taiwanese TV Shows

Watch now
All About the Washingtons

Original

2018

Sitcoms

TV Comedies

Movies & TV for Kids

US TV Shows

Family Watch Together TV

Watch now
All Hail King Julien

Season 1 (10 episodes)
Season 2 (16 episodes)
Season 3 (13 episodes)
Season 4 (13 episodes)

2016

Animation

TV Animated Comedies

TV Comedies

TV Cartoons

Kids' TV Shows

Animated

Movies & TV for Kids

Watch now
Altered Carbon

Original

2018

TV Sci-Fi & Fantasy

TV Action & Adventure

TV Dramas

Crime TV Dramas

Crime TV Shows

US TV Shows

TV Thrillers

TV Shows based on Books

Watch now
Always a Witch

Original

2019

TV Sci-Fi & Fantasy

TV Dramas

Teen TV Shows

Latin American TV Shows

Watch now
Amazing Interiors

Original

2018

Reality TV Shows

Makeover Reality TV

British TV Shows

Movies & TV for Kids

Home & Garden TV Shows

Family Watch Together TV

Lifestyle

Watch now
American Crime Story

The Assassination of Gianni Versace (9 episodes)
The People v. O.J. Simpson (10 episodes)

2018

TV Dramas

Crime TV Dramas

Crime TV Shows

US TV Shows

TV Shows based on Books

Watch now
American Horror Story

Murder House (12 episodes)
Asylum (13 episodes)
Coven (13 episodes)
Freak Show (13 episodes)
Hotel (12 episodes)
Roanoke (10 episodes)
Cult (11 episodes)

2017

US TV Shows

TV Horror

TV Thrillers

Watch now
American Vandal

Original

Season 1 (8 episodes)
Season 2 (8 episodes)

2018

TV Comedies

Crime TV Shows

Teen TV Shows

US TV Shows

Watch now
Amo
2017

TV Dramas

Filipino TV Shows

Watch now
An Hour to Save Your Life
2014

Reality TV Shows

British TV Shows

Watch now
An Innocent Mistake
2012

TV Dramas

Romantic TV Shows

Taiwanese TV Shows

Watch now
Angry Birds

Season 1 (16 episodes)
Season 2 (7 episodes)
Season 3 (8 episodes)

2018

Animation

TV Animated Comedies

TV Comedies

TV Cartoons

Kids' TV Shows

Animated

Movies & TV for Kids

Scandinavian TV Shows

Finnish TV Shows

Watch now
Angry Mom
2015

TV Dramas

Korean TV Shows

Watch now
Animal Kingdom

Season 1 (10 episodes)
Season 2 (13 episodes)
Season 3 (13 episodes)

2018

TV Dramas

Crime TV Dramas

Crime TV Shows

US TV Shows

Watch now
Animal Mechanicals
2008

Animation

Animal Tales

Education for Kids

TV Cartoons

Kids' TV Shows

Canadian TV Shows

Animated

Movies & TV for Kids

Watch now
Anjaan: Rural Myths
2018

Indian TV Shows

Hindi-Language TV Shows

TV Horror

Watch now
Anjaan: Special Crimes Unit
2018

TV Mysteries

Indian TV Shows

TV Horror

TV Thrillers

Watch now
Anne with an E

Original

Season 1 (7 episodes)
Season 2 (10 episodes)

2018

TV Dramas

Period Pieces

Canadian TV Shows

Movies & TV for Kids

TV Shows based on Books

Family Watch Together TV

Watch now
Aquarius

Season 1 (13 episodes)
Season 2 (13 episodes)

2016

TV Dramas

Crime TV Dramas

Crime TV Shows

US TV Shows

Watch now
Archer

Season 1 (10 episodes)
Season 2 (13 episodes)
Season 3 (13 episodes)
Season 4 (13 episodes)
Season 5 (13 episodes)
Season 6 (13 episodes)
Season 7 (10 episodes)
Season 8 (8 episodes)
Season 9 (8 episodes)

2018

Sitcoms

Animation

TV Animated Comedies

TV Comedies

TV Action & Adventure

US TV Shows

Watch now
Argon

Original

2017

TV Dramas

Political TV Shows

Korean TV Shows

Watch now
Ari Shaffir: Double Negative

Original

2017

Dark Comedies

Comedies

Stand-Up Comedy

Watch now
Armed Girl's Machiavellism
2017

Action Anime

Anime Series

Anime

Japanese TV Shows

School Anime

TV Shows based on Manga

Watch now
Arrow

Season 1 (23 episodes)
Season 2 (23 episodes)
Season 3 (23 episodes)
Season 4 (23 episodes)
Season 5 (23 episodes)
Season 6 (23 episodes)

2018

TV Action & Adventure

Crime TV Shows

Comic Book & Superhero TV

US TV Shows

TV Shows based on Comics

Watch now
Ascension
2014

TV Sci-Fi & Fantasy

TV Mysteries

Crime TV Shows

US TV Shows

TV Thrillers

Watch now
Ashes of Love
2018

TV Sci-Fi & Fantasy

TV Dramas

Romantic TV Shows

TV Shows based on Books

Mainland Chinese TV Shows

Watch now
Ask the Doctor
2017

Documentaries

Docuseries

Australian TV Shows

Science & Nature TV

Lifestyle

Watch now
Ask the StoryBots

Original

Season 2 (8 episodes)
Season 1 (6 episodes)

2018

Animation

Education for Kids

TV Cartoons

Kids' TV Shows

Animated

Movies & TV for Kids

Watch now
Atelier

Original

2015

TV Dramas

Japanese TV Shows

Watch now
Atypical

Original

Season 1 (8 episodes)
Season 2 (10 episodes)

2018

TV Comedies

TV Dramas

Teen TV Shows

US TV Shows

Watch now
Auschwitz: The Nazis and the Final Solution
2005

Military Documentaries

Historical Documentaries

Documentaries

Docuseries

British TV Shows

Watch now
Autumn's Concerto

Autumn's Concerto (34 episodes)

2009

TV Dramas

Romantic TV Shows

Taiwanese TV Shows

Watch now
Avatar: The Last Airbender

Avatar: The Last Airbender: Book 1 (20 episodes)
Avatar: The Last Airbender: Book 2 (20 episodes)
Avatar: The Last Airbender: Book 3 (21 episodes)

2007

Animation

TV Cartoons

Kids' TV Shows

Comic Book & Superhero TV

Adventures

Animated

Movies & TV for Kids

Watch now
Avec Eric

Collection 1 (12 episodes)

2016

Documentaries

Docuseries

US TV Shows

Food & Travel TV

Watch now
B: The Beginning

Original

2018

Action Anime

Anime Series

Anime

Crime TV Shows

Japanese TV Shows

Sci-Fi & Fantasy Anime

Watch now
BAKI

Original

2018

Action Anime

Anime Series

Anime

Japanese TV Shows

Shounen Anime

TV Shows based on Manga

Watch now
Baby

Original

2018

TV Dramas

Teen TV Shows

Italian TV Shows

Watch now
Baby Ballroom

Original

Season 1 (8 episodes)
Season 2 (7 episodes)

2018

Reality TV Shows

Competition Reality TV

British TV Shows

Watch now
Babylon

Babylon: Season 1 (7 episodes)

2014

TV Comedies

TV Dramas

Political TV Shows

Crime TV Dramas

Crime TV Shows

British TV Shows

Watch now
Back Street Girls -GOKUDOLS-

Original

2018

Anime Series

Anime

Japanese TV Shows

TV Shows based on Manga

Watch now
Back to 1989
2016

TV Comedies

Romantic TV Shows

Taiwanese TV Shows

Watch now
Back with the Ex

Original

2018

Reality TV Shows

Romantic TV Shows

Competition Reality TV

Australian TV Shows

Watch now
Backstage

Season 1 (30 episodes)
Season 2 (30 episodes)

2017

TV Dramas

Kids' TV Shows

Canadian TV Shows

Movies & TV for Kids

Watch now
Bad Blood

Original

2018

TV Dramas

Crime TV Dramas

Crime TV Shows

US TV Shows

TV Shows based on Books

Watch now
Bad Guys
2014

TV Action & Adventure

TV Dramas

Crime TV Dramas

Crime TV Shows

Korean TV Shows

TV Thrillers

Watch now
Bad Guys: Vile City

Original

2018

TV Action & Adventure

TV Dramas

Crime TV Dramas

Crime TV Shows

Korean TV Shows

TV Thrillers

Watch now
Badalte Rishton Ki Dastaan
2013

TV Dramas

Indian TV Shows

Hindi-Language TV Shows

Watch now
Bangkok Bachelors
2016

TV Comedies

Romantic TV Shows

Thai TV Shows

Watch now
Barbie Dreamhouse Adventures
2018

Animation

TV Cartoons

Kids' TV Shows

Adventures

Animated

Movies & TV for Kids

Watch now
Barbie Life in the Dreamhouse
2012

Animation

TV Animated Comedies

TV Comedies

TV Cartoons

Kids' TV Shows

Animated

Movies & TV for Kids

Watch now
Basilisk: The Ouka Ninja Scrolls
2018

Drama Anime

Action Anime

Anime Series

Anime

Period Pieces

Japanese TV Shows

Sci-Fi & Fantasy Anime

TV Shows based on Books

Anime based on Books

Watch now
Bates Motel

Season 1 (10 episodes)
Season 2 (10 episodes)
Season 3 (10 episodes)
Season 4 (10 episodes)
Season 5 (10 episodes)

2017

TV Dramas

US TV Shows

TV Horror

TV Shows based on Books

Watch now
Battlefield Recovery
2016

Military Documentaries

Documentaries

Docuseries

British TV Shows

Science & Nature TV

Watch now
Battlefish

Original

2018

Reality TV Shows

TV Action & Adventure

Science & Nature TV

US TV Shows

Watch now
Be with Me
2015

TV Dramas

Romantic TV Shows

Taiwanese TV Shows

Watch now
Be with You
2015

TV Dramas

Romantic TV Shows

Taiwanese TV Shows

Watch now
Beat Bugs

Original

Season 3 (26 episodes)
Season 2 (13 episodes)
Season 1 (13 episodes)

2018

Animation

Animal Tales

Education for Kids

TV Cartoons

Kids' TV Shows

Kids Music

Music & Musicals

Adventures

Animated

Movies & TV for Kids

Watch now
Beating Again
2015

TV Dramas

Romantic TV Shows

Korean TV Shows

Watch now
Beautiful Gong Shim
2016

TV Comedies

Romantic TV Shows

Korean TV Shows

Watch now
Beauty Inside
2018

TV Sci-Fi & Fantasy

TV Comedies

Romantic TV Shows

Korean TV Shows

Watch now
Becoming Champions
2018

Sports Documentaries

Documentaries

Sports & Fitness

Docuseries

Mexican TV Shows

Latin American TV Shows

Watch now
Beethoven Virus

Beethoven Virus (18 episodes)

2008

TV Dramas

Korean TV Shows

Watch now
Behind Enemy Lines
2001

Military Documentaries

Historical Documentaries

Documentaries

Docuseries

British TV Shows

Watch now
Behind the Newsroom
2015

TV Dramas

Romantic TV Shows

Thai TV Shows

Watch now
Behzat Ç.
2010

TV Dramas

Crime TV Dramas

Crime TV Shows

TV Shows based on Books

Watch now
Ben & Holly's Little Kingdom
2009

Animation

TV Cartoons

Kids' TV Shows

Animated

Movies & TV for Kids

Watch now
Ben 10

Season 1 (13 episodes)
Season 2 (13 episodes)
Season 3 (13 episodes)

2007

Animation

TV Cartoons

Kids' TV Shows

Comic Book & Superhero TV

Adventures

Animated

Movies & TV for Kids

Watch now
Ben 10
2016

Animation

TV Cartoons

Kids' TV Shows

Adventures

Animated

Movies & TV for Kids

Watch now
Best Lover
2016

TV Comedies

TV Dramas

Romantic TV Shows

Mainland Chinese TV Shows

Watch now
Best.Worst.Weekend.Ever.

Original

2018

TV Comedies

Kids' TV Shows

Movies & TV for Kids

Watch now
Better Call Saul

Original

Season 1 (10 episodes)
Season 2 (10 episodes)
Season 3 (10 episodes)
Season 4 (10 episodes)

2018

TV Comedies

TV Dramas

US TV Shows

Watch now
Between

Original

Season 1 (6 episodes)
Season 2 (6 episodes)

2016

TV Sci-Fi & Fantasy

TV Mysteries

TV Dramas

Canadian TV Shows

Teen TV Shows

TV Thrillers

Watch now
Beyblade Burst
2016

Action Anime

Anime Series

Anime

Kids' TV Shows

Japanese TV Shows

Animated

Movies & TV for Kids

Shounen Anime

TV Shows based on Manga

Watch now
Beyond Stranger Things

Original

2017

TV Sci-Fi & Fantasy

TV Variety & Talk Shows

Teen TV Shows

US TV Shows

TV Thrillers

Watch now
Bh Se Bhade
2013

TV Comedies

Indian TV Shows

Hindi-Language TV Shows

TV Shows based on Books

Watch now
Bhaage Re Mann
2015

TV Dramas

Romantic TV Shows

Indian TV Shows

Hindi-Language TV Shows

Social Issue TV Dramas

Watch now
Bhabi Ji Ghar Par Hain
2015

Sitcoms

TV Comedies

Indian TV Shows

Hindi-Language TV Shows

Watch now
Big
2012

TV Sci-Fi & Fantasy

TV Comedies

Romantic TV Shows

Korean TV Shows

Watch now
Big Dreams, Small Spaces

Season 1 (5 episodes)
Season 2 (6 episodes)
Season 3 (6 episodes)

2017

Reality TV Shows

British TV Shows

Home & Garden TV Shows

Lifestyle

Watch now
Big Freedia: Queen of Bounce

Season 1 (8 episodes)
Season 2 (8 episodes)

2014

Music

Hip-Hop

Reality TV Shows

Music & Musicals

US TV Shows

Watch now
Big Mouth

Original

Season 1 (10 episodes)
Season 2 (10 episodes)
My Furry Valentine (1 episodes)

2019

Animation

TV Animated Comedies

TV Comedies

US TV Shows

Watch now
Bill Nye Saves the World

Original

Season 3 (6 episodes)
Season 2 (6 episodes)
Season 1 (13 episodes)

2018

TV Variety & Talk Shows

US TV Shows

Watch now
Billions

Season 1 (12 episodes)
Season 2 (12 episodes)
Season 3 (12 episodes)

2018

TV Dramas

US TV Shows

Watch now
Birth of a Beauty
2014

TV Comedies

TV Dramas

Romantic TV Shows

Korean TV Shows

Watch now
Bitten

Season 1 (13 episodes)
Season 2 (10 episodes)
Season 3 (10 episodes)

2016

TV Sci-Fi & Fantasy

TV Dramas

Canadian TV Shows

TV Horror

TV Shows based on Books

Watch now
Black
2017

TV Sci-Fi & Fantasy

TV Mysteries

TV Dramas

Crime TV Dramas

Crime TV Shows

Korean TV Shows

Watch now
Black Butler
2014

Anime Series

Anime

Japanese TV Shows

Sci-Fi & Fantasy Anime

Shounen Anime

TV Shows based on Manga

Watch now
Black Crows
2017

TV Dramas

Middle Eastern TV Shows

Watch now
Black Earth Rising

Original

Limited Series (8 episodes)

2018

TV Mysteries

TV Dramas

British TV Shows

TV Thrillers

Watch now
Black Heart
2014

TV Dramas

Crime TV Dramas

Crime TV Shows

Watch now
Black Lightning

Original

Season 1 (13 episodes)
Season 2 (13 episodes)

2019

TV Sci-Fi & Fantasy

TV Action & Adventure

TV Dramas

Comic Book & Superhero TV

US TV Shows

TV Shows based on Comics

Social Issue TV Dramas

Watch now
Black Mirror

Original

Season 4 (6 episodes)
Season 3 (6 episodes)
Season 2 (4 episodes)
Season 1 (3 episodes)

2017

TV Sci-Fi & Fantasy

TV Dramas

British TV Shows

TV Thrillers

Watch now
Black Sails

Season 1 (8 episodes)
Season 2 (10 episodes)
Season 3 (10 episodes)
Season 4 (10 episodes)

2017

TV Action & Adventure

TV Dramas

Period Pieces

US TV Shows

Watch now
Blazing Transfer Students

Original

2017

TV Comedies

TV Action & Adventure

Teen TV Shows

Japanese TV Shows

TV Shows based on Manga

Watch now
Bleach

Season 1 (20 episodes)
Season 2 (21 episodes)
Season 3 (22 episodes)
Season 4 (28 episodes)
Season 5 (18 episodes)
Season 6 (22 episodes)
Season 7 (20 episodes)
Season 8 (16 episodes)

2007

Action Anime

Anime Series

Anime

Japanese TV Shows

Sci-Fi & Fantasy Anime

Shounen Anime

TV Shows based on Manga

Watch now
Blood
2015

TV Dramas

Romantic TV Shows

Korean TV Shows

TV Thrillers

Watch now
Blood & Treasures
2016

TV Sci-Fi & Fantasy

TV Dramas

Thai TV Shows

Watch now
Blood Lad
2014

Anime Series

Anime

Horror Anime

Japanese TV Shows

TV Horror

Sci-Fi & Fantasy Anime

TV Shows based on Manga

Watch now
Bloodline

Original

Season 1 (13 episodes)
Season 2 (10 episodes)
Season 3 (10 episodes)

2017

TV Mysteries

TV Dramas

US TV Shows

TV Thrillers

Watch now
Blue Bloods

Season 4 (22 episodes)
Season 5 (22 episodes)
Season 6 (22 episodes)

2016

TV Dramas

Crime TV Dramas

Crime TV Shows

US TV Shows

Watch now
Blue Exorcist

Season 1 (26 episodes)
Season 2 (12 episodes)

2017

Action Anime

Anime Series

Anime

Japanese TV Shows

Sci-Fi & Fantasy Anime

Shounen Anime

TV Shows based on Manga

Watch now
Bo on the Go!
2007

Animation

Education for Kids

TV Cartoons

Kids' TV Shows

Canadian TV Shows

Animated

Movies & TV for Kids

Watch now
BoJack Horseman

Original

Season 1 (12 episodes)
Season 2 (12 episodes)
Season 3 (12 episodes)
Season 4 (12 episodes)
Season 5 (12 episodes)

2018

Sitcoms

Animation

TV Animated Comedies

TV Comedies

US TV Shows

Watch now
Bob Ross: Beauty Is Everywhere

Collection 1 (26 episodes)

1991

Special Interest

Movies & TV for Kids

US TV Shows

Family Watch Together TV

Watch now
Bobby Kennedy for President

Original

Chapters 1-4 (4 episodes)

2018

Biographical Documentaries

Social & Cultural Docs

Historical Documentaries

Documentaries

Political Documentaries

Docuseries

Political TV Shows

US TV Shows

Watch now
Boca Juniors Confidential

Original

2018

Sports Documentaries

Documentaries

Sports & Fitness

Docuseries

Movies & TV for Kids

Latin American TV Shows

Argentinian TV Shows

Family Watch Together TV

Watch now
Bodyguard

Original

2018

TV Mysteries

TV Dramas

Political TV Shows

Crime TV Dramas

Crime TV Shows

British TV Shows

TV Thrillers

Watch now
Bonus Family

Original

Season 1 (10 episodes)
Season 2 (10 episodes)

2017

TV Dramas

Swedish TV Shows

Scandinavian TV Shows

Watch now
Booba
2014

Animation

TV Animated Comedies

TV Comedies

TV Cartoons

Kids' TV Shows

Adventures

Animated

Movies & TV for Kids

Russian TV Shows

Watch now
Boonie Bears: Spring Into Action
2014

Animation

TV Animated Comedies

TV Comedies

TV Cartoons

Kids' TV Shows

Animated

Movies & TV for Kids

Mainland Chinese TV Shows

Watch now
Border Security: America's Front Line
2016

Reality TV Shows

Crime TV Shows

Canadian TV Shows

Watch now
Borderliner

Original

2017

TV Dramas

Crime TV Dramas

Crime TV Shows

Scandinavian TV Shows

TV Thrillers

Watch now
Bordertown

Original

Season 1 (11 episodes)
Season 2 (10 episodes)

2018

TV Mysteries

TV Dramas

Crime TV Dramas

Crime TV Shows

Scandinavian TV Shows

Finnish TV Shows

Watch now
Bountiful Blessings
2011

TV Sci-Fi & Fantasy

TV Dramas

Singaporean TV Shows

Watch now
Boys Over Flowers
2009

TV Dramas

Romantic TV Shows

Teen Romance

Teen TV Shows

Korean TV Shows

TV Shows based on Manga

Watch now
Brainchild

Original

2018

Education for Kids

TV Variety & Talk Shows

Kids' TV Shows

Movies & TV for Kids

Family Watch Together TV

Watch now
Brave Miss World

Collection 1 (4 episodes)

2013

Biographical Documentaries

Social & Cultural Docs

Documentaries

Crime Documentaries

Docuseries

Crime TV Shows

US TV Shows

Watch now
Breaking Bad

Season 1 (7 episodes)
Season 2 (13 episodes)
Season 3 (13 episodes)
Season 4 (13 episodes)
Season 5 (16 episodes)

2013

TV Dramas

Crime TV Dramas

Crime TV Shows

US TV Shows

TV Thrillers

Watch now
Breakout
2010

TV Dramas

Singaporean TV Shows

Watch now
Bridal Mask
2012

TV Action & Adventure

TV Dramas

Crime TV Dramas

Crime TV Shows

Korean TV Shows

TV Shows based on Comics

Watch now
Bright: The Music Videos
2017

Music

Music & Musicals

Watch now
Britain's Biggest Adventures with Bear Grylls
2015

Travel & Adventure Documentaries

Documentaries

Docuseries

British TV Shows

Science & Nature TV

Food & Travel TV

Watch now
Broadchurch

Season 1 (8 episodes)
Season 2 (8 episodes)
Season 3 (8 episodes)

2017

TV Mysteries

TV Dramas

Crime TV Dramas

Crime TV Shows

British TV Shows

Watch now
Bromance
2015

TV Comedies

Romantic TV Shows

Taiwanese TV Shows

Watch now
Brooklyn Nine-Nine

Season 1 (22 episodes)
Season 2 (23 episodes)
Season 3 (23 episodes)
Season 4 (22 episodes)
Season 5 (22 episodes)

2017

Sitcoms

TV Comedies

Crime TV Shows

US TV Shows

Watch now
Brown Nation
2016

Sitcoms

TV Comedies

US TV Shows

Watch now
Buddha
2013

TV Dramas

Faith & Spirituality

Indian TV Shows

Hindi-Language TV Shows

Watch now
Buddha Sutra
2015

Animation

Documentaries

Docuseries

Indian TV Shows

Hindi-Language TV Shows

Watch now
Buddy Thunderstruck

Original

2017

Animation

TV Animated Comedies

TV Comedies

TV Cartoons

Kids' TV Shows

Animated

Movies & TV for Kids

Watch now
Bumping Mics with Jeff Ross & Dave Attell

Original

2018

TV Comedies

Irreverent Stand-Up Comedy

Stand-Up Comedy

US TV Shows

Politically Incorrect Stand-up Comedy

Watch now
Bure Kaam Bura Natija, Kyun Bhai Chacha Haan Bhatija
2017

Animation

TV Cartoons

Kids' TV Shows

Indian TV Shows

Animated

Movies & TV for Kids

Hindi-Language TV Shows

Watch now
Burned Cocoon
2005

TV Dramas

Watch now
Burning Ice
2017

TV Mysteries

TV Dramas

Crime TV Dramas

Crime TV Shows

TV Thrillers

TV Shows based on Books

Mainland Chinese TV Shows

Watch now
Burnistoun

Season 1 (6 episodes)
Season 2 (6 episodes)
Season 3 (6 episodes)

2012

TV Comedies

British TV Shows

Watch now
Busted!

Original

2018

TV Mysteries

TV Comedies

TV Variety & Talk Shows

Korean TV Shows

Watch now
COMEDIANS of the world

Original

US (4 episodes)
India (3 episodes)
UK (4 episodes)
Canada (EN) (4 episodes)
Australia & New Zealand (4 episodes)
South Africa (4 episodes)
Mexico (3 episodes)
Germany (3 episodes)
Brazil (3 episodes)
France (4 episodes)
Middle East (4 episodes)
Canada (FR) (4 episodes)
Netherlands (3 episodes)

2019

TV Comedies

Stand-Up Comedy

US TV Shows

Politically Incorrect Stand-up Comedy

Watch now
CSI: Crime Scene Investigation

Season 13 (22 episodes)
Season 14 (22 episodes)
Season 15 (18 episodes)
Season 16 (2 episodes)

2015

TV Mysteries

TV Dramas

Crime TV Dramas

Crime TV Shows

US TV Shows

Watch now
Cabins in the Wild with Dick Strawbridge
2017

Reality TV Shows

Competition Reality TV

British TV Shows

Science & Nature TV

Home & Garden TV Shows

Watch now
Cable Girls

Original

Season 1 (8 episodes)
Season 2 (8 episodes)
Season 3 (8 episodes)

2018

TV Dramas

Romantic TV Shows

Spanish TV Shows

Social Issue TV Dramas

Watch now
Californication

Season 1 (12 episodes)
Season 2 (12 episodes)
Season 3 (12 episodes)
Season 4 (12 episodes)
Season 5 (12 episodes)
Season 6 (12 episodes)
Season 7 (12 episodes)

2014

TV Comedies

TV Dramas

US TV Shows

Watch now
Call Me Francis

Original

2016

TV Dramas

Period Pieces

Italian TV Shows

Watch now
Call My Agent!

Original

Season 1 (6 episodes)
Season 2 (6 episodes)
Season 3 (6 episodes)

2018

TV Comedies

TV Dramas

French TV Shows

Watch now
Camarón Revolution
2018

Music

Biographical Documentaries

Documentaries

Docuseries

Music & Musicals

Music & Concert Documentaries

Spanish TV Shows

Watch now
Campus
2011

Sitcoms

TV Comedies

British TV Shows

Watch now
Can We Get Married?
2012

TV Dramas

Romantic TV Shows

Korean TV Shows

Watch now
Can't Cope, Won't Cope

Season 1 (6 episodes)
Season 2 (6 episodes)

2018

TV Comedies

TV Dramas

Irish TV Shows

Watch now
Can't Run From Love
2014

TV Dramas

Crime TV Dramas

Crime TV Shows

Romantic TV Shows

Watch now
Canimals

Season 1 (13 episodes)
Season 2 (13 episodes)

2012

Animation

TV Cartoons

Kids' TV Shows

Animated

Movies & TV for Kids

Korean TV Shows

Watch now
Captive

Original

2016

Historical Documentaries

Documentaries

Docuseries

US TV Shows

Watch now
Capture Wild School
2016

Science & Nature Docs

Documentaries

Docuseries

Science & Nature TV

Family Watch Together TV

Watch now
Car Masters: Rust to Riches

Original

2018

Reality TV Shows

Makeover Reality TV

US TV Shows

Lifestyle

Watch now
Care Bears & Cousins

Season 1 (6 episodes)
Season 2 (6 episodes)

2016

Animation

TV Cartoons

Kids' TV Shows

Animated

Movies & TV for Kids

Watch now
Carmen Sandiego

Original

2019

Animation

TV Cartoons

Kids' TV Shows

Canadian TV Shows

Adventures

Animated

Movies & TV for Kids

Watch now
Cash Cab
2010

Reality TV Shows

Competition Reality TV

British TV Shows

Watch now
Castle of Stars
2015

TV Comedies

TV Dramas

Romantic TV Shows

Thai TV Shows

Watch now
Castlevania

Original

Season 1 (4 episodes)
Season 2 (8 episodes)

2018

Action Anime

Anime Series

Anime

Horror Anime

US TV Shows

TV Horror

Anime based on a Video Game

Anime for Gamers

Watch now
Catching Hell
2014

Reality TV Shows

Science & Nature TV

US TV Shows

Watch now
Cathedral of the Sea

Original

2017

TV Dramas

Period Pieces

Spanish TV Shows

Watch now
Caught on Camera

Season 1 (6 episodes)
Season 2 (8 episodes)
Season 3 (7 episodes)

2015

Documentaries

Crime Documentaries

Docuseries

Crime TV Shows

British TV Shows

Watch now
Champions

Original

2018

Sitcoms

TV Comedies

US TV Shows

Watch now
Charité

Original

2017

TV Dramas

Period Pieces

German TV Shows

Watch now
Charlotte
2015

Anime Series

Anime

Japanese TV Shows

Sci-Fi & Fantasy Anime

School Anime

Watch now
Chasing Cameron

Original

2016

Reality TV Shows

US TV Shows

Watch now
Cheapest Weddings
2016

Reality TV Shows

Australian TV Shows

Watch now
Chef & My Fridge

Best of 2014-2016 (20 episodes)
2017 (26 episodes)

2017

Reality TV Shows

Competition Reality TV

Korean TV Shows

Food & Travel TV

Watch now
Chef's Table

Original

Volume 6 (4 episodes)
Volume 5 (4 episodes)
Volume 4: Pastry (4 episodes)
Volume 3 (6 episodes)
Volume 2 (6 episodes)
Volume 1 (6 episodes)

2019

Documentaries

Docuseries

US TV Shows

Food & Travel TV

Watch now
Chef's Table: France

Original

2016

Documentaries

Docuseries

US TV Shows

Food & Travel TV

Watch now
Chelsea

Original

Season 2 (2017) (30 episodes)
Best of 2016 (24 episodes)

2017

TV Comedies

TV Variety & Talk Shows

Political TV Shows

US TV Shows

Watch now
Chelsea Does

Original

2016

Social & Cultural Docs

Documentaries

Docuseries

Science & Nature TV

US TV Shows

Watch now
Cheo-Yong

Season 1 (10 episodes)
Season 2 (10 episodes)

2015

TV Mysteries

TV Dramas

Korean TV Shows

TV Horror

TV Thrillers

Watch now
Chesapeake Shores

Season 1 (10 episodes)
Season 2 (10 episodes)
Season 3 (10 episodes)

2018

TV Dramas

Romantic TV Shows

Movies & TV for Kids

US TV Shows

TV Shows based on Books

Family Watch Together TV

Watch now
Cheuk Wan-Chi: Two Night Stand

Collection 1 (2 episodes)

2015

TV Comedies

Stand-Up Comedy

Watch now
Chewin' the Fat
1999

TV Comedies

British TV Shows

Watch now
Chewing Gum

Original

Season 1 (6 episodes)
Season 2 (6 episodes)

2017

TV Comedies

Romantic TV Shows

British TV Shows

Watch now
Chicken Soup for the Soul's Being Dad
2018

Documentaries

Docuseries

US TV Shows

Watch now
Children of the Whales

Original

2017

Anime Series

Anime

Japanese TV Shows

Sci-Fi & Fantasy Anime

TV Shows based on Manga

Watch now
Chill with Bob Ross
1994

Special Interest

Movies & TV for Kids

US TV Shows

Family Watch Together TV

Watch now
Chilling Adventures of Sabrina

Original

2018

TV Sci-Fi & Fantasy

Teen TV Shows

US TV Shows

TV Horror

TV Thrillers

TV Shows based on Comics

Watch now
Chiro
2010

Animation

Animal Tales

Education for Kids

TV Cartoons

Kids' TV Shows

Adventures

Animated

Movies & TV for Kids

Korean TV Shows

Watch now
Chosen

Original

2017

TV Action & Adventure

Crime TV Shows

TV Thrillers

Mainland Chinese TV Shows

Watch now
Christiane Amanpour: Sex & Love Around the World
2018

Social & Cultural Docs

Documentaries

Docuseries

US TV Shows

Watch now
Chuck Chicken
2017

Animation

TV Cartoons

Kids' TV Shows

Comic Book & Superhero TV

Animated

Movies & TV for Kids

Malaysian TV Shows

Watch now
Churchill's Secret Agents: The New Recruits

Original

2018

Reality TV Shows

British TV Shows

Watch now
Classic Legends
2012

Biographical Documentaries

Documentaries

Docuseries

Indian TV Shows

Hindi-Language TV Shows

Watch now
Classroom of the Elite
2017

Drama Anime

Anime Series

Anime

Teen TV Shows

Japanese TV Shows

School Anime

TV Shows based on Books

Anime based on Books

Anime based on Light Novels

Watch now
Close Your Eyes Before It's Dark
2016

TV Dramas

Crime TV Dramas

Crime TV Shows

TV Thrillers

Taiwanese TV Shows

Watch now
Cloudy with a Chance of Meatballs
2017

Animation

TV Animated Comedies

TV Comedies

TV Cartoons

Kids' TV Shows

Animated

Movies & TV for Kids

Watch now
Club Friday The Series 7

The Fault of Love (5 episodes)
Online Love (4 episodes)
The Boring Girl Who I Love (4 episodes)
Game of Love (5 episodes)
True Love (4 episodes)
Home (4 episodes)
Choice (5 episodes)

2016

TV Dramas

Romantic TV Shows

Thai TV Shows

Watch now
Club Friday The Series 8

True Love…or Conquest (8 episodes)
True Love…or Bond (5 episodes)
True Love…or Pleasure (5 episodes)
True Love…or Sympathy (4 episodes)
Dragoste adevărată sau dorință (4 episodes)
True Love…or Hope (5 episodes)
True Love…or Old Flame (4 episodes)
True Love…or Confusion (4 episodes)

2017

TV Dramas

Romantic TV Shows

Thai TV Shows

Watch now
Club Friday To Be Continued - Friend & Enemy
2016

TV Dramas

Romantic TV Shows

Thai TV Shows

Watch now
Club Friday To Be Continued - My Beautiful Tomboy
2016

TV Dramas

Romantic TV Shows

Thai TV Shows

Watch now
Club Friday To Be Continued - The Promise
2016

TV Dramas

Romantic TV Shows

Thai TV Shows

Watch now
Club de Cuervos

Original

Season 1 (13 episodes)
Season 2 (10 episodes)
Season 3 (10 episodes)
Season 4 (12 episodes)

2019

TV Comedies

TV Dramas

Mexican TV Shows

Latin American TV Shows

Watch now
Club de Cuervos Presents: The Ballad of Hugo Sánchez

Original

2018

TV Comedies

Mexican TV Shows

Latin American TV Shows

Watch now
Coach Snoop

Original

2018

Sports & Fitness

Reality TV Shows

Competition Reality TV

US TV Shows

Watch now
Coast Guard Alaska

Season 1 (7 episodes)
Season 2 (13 episodes)

2013

Reality TV Shows

Science & Nature TV

US TV Shows

Watch now
Cocaine
2005

Social & Cultural Docs

Documentaries

Crime Documentaries

Docuseries

Crime TV Shows

British TV Shows

Watch now
Cocaine Coast

Original

2018

TV Dramas

Crime TV Dramas

Crime TV Shows

Spanish TV Shows

TV Shows based on Books

Watch now
Code Geass: Lelouch of the Rebellion

Season 1 (25 episodes)
Season 2 (25 episodes)

2008

Action Anime

Anime Series

Anime

Japanese TV Shows

Sci-Fi & Fantasy Anime

Watch now
Coffee Prince

Coffee Prince (17 episodes)

2007

TV Comedies

TV Dramas

Romantic TV Shows

Korean TV Shows

Romantic Favorites

TV Shows based on Books

Watch now
Collateral

Original

2018

TV Dramas

Crime TV Dramas

Crime TV Shows

British TV Shows

TV Thrillers

Watch now
Colony

Season 1 (10 episodes)
Season 2 (13 episodes)

2017

TV Sci-Fi & Fantasy

TV Action & Adventure

TV Dramas

Political TV Shows

US TV Shows

Watch now
Color of Woman
2012

TV Comedies

Romantic TV Shows

Korean TV Shows

Watch now
Comedians in Cars Getting Coffee

Original

First Cup (20 episodes)
Light & Sweet (9 episodes)
Special Blend (16 episodes)
Late Night Espresso (14 episodes)
New 2018: Freshly Brewed (12 episodes)

2018

TV Comedies

TV Variety & Talk Shows

US TV Shows

Watch now
Comedy High School
2018

Sitcoms

TV Comedies

Indian TV Shows

Watch now
Commandos
2015

Military Documentaries

Documentaries

Docuseries

Singaporean TV Shows

Watch now
Conan Without Borders
2018

Travel & Adventure Documentaries

Social & Cultural Docs

Documentaries

Political Documentaries

Docuseries

TV Comedies

Political TV Shows

US TV Shows

Food & Travel TV

Watch now
Conspiracy
2015

Historical Documentaries

Documentaries

Political Documentaries

Docuseries

Political TV Shows

British TV Shows

Watch now
Continuum

Season 1 (10 episodes)
Season 2 (13 episodes)
Season 3 (13 episodes)
Season 4 (6 episodes)

2015

TV Sci-Fi & Fantasy

TV Dramas

Crime TV Dramas

Crime TV Shows

Canadian TV Shows

TV Thrillers

Watch now
Conversations with a Killer: The Ted Bundy Tapes

Original

2019

Biographical Documentaries

Documentaries

Crime Documentaries

Docuseries

Crime TV Shows

US TV Shows

Watch now
Cooked

Original

2016

Social & Cultural Docs

Documentaries

Docuseries

US TV Shows

Food & Travel TV

TV Shows based on Books

Watch now
Cooking on High

Original

2018

Reality TV Shows

Competition Reality TV

US TV Shows

Food & Travel TV

Watch now
Corazón Valiente
2012

TV Dramas

Crime TV Dramas

Crime TV Shows

US TV Shows

Watch now
Crashing

Original

2016

Sitcoms

TV Comedies

Romantic TV Shows

British TV Shows

Watch now
Crazy Ex-Girlfriend

Season 1 (18 episodes)
Season 2 (13 episodes)
Season 3 (13 episodes)

2018

TV Comedies

Romantic TV Shows

Music & Musicals

US TV Shows

Romantic Favorites

Watch now
Crazyhead

Original

2016

TV Comedies

British TV Shows

TV Horror

Watch now
Creeped Out

Original

2017

Kids' TV Shows

British TV Shows

Movies & TV for Kids

Watch now
Cricket Fever: Mumbai Indians

Original

2019

Sports Documentaries

Social & Cultural Docs

Documentaries

Sports & Fitness

Docuseries

Indian TV Shows

Watch now
Cuckoo

Original

Season 1 (6 episodes)
Season 2 (7 episodes)
Season 3 (7 episodes)
Season 4 (6 episodes)

2018

Sitcoms

TV Comedies

British TV Shows

Watch now
Cunning Single Lady

Cunning Single Lady (16 episodes)

2014

TV Comedies

Romantic TV Shows

Korean TV Shows

Watch now
Cupcake & Dino - General Services

Original

2018

Animation

TV Animated Comedies

TV Comedies

TV Cartoons

Kids' TV Shows

Canadian TV Shows

Animated

Movies & TV for Kids

Watch now
Cyborg 009 VS Devilman
2015

Action Anime

Anime Series

Anime

Japanese TV Shows

Sci-Fi & Fantasy Anime

Shounen Anime

TV Shows based on Manga

Watch now
Cyborg 009: Call of Justice

Original

2017

Action Anime

Anime Series

Anime

Japanese TV Shows

Sci-Fi & Fantasy Anime

Shounen Anime

TV Shows based on Manga

Watch now
DC's Legends of Tomorrow

Season 1 (16 episodes)
Season 2 (17 episodes)
Season 3 (18 episodes)

2018

TV Sci-Fi & Fantasy

TV Action & Adventure

Comic Book & Superhero TV

US TV Shows

TV Shows based on Comics

Watch now
DEATH NOTE
2006

Anime Series

Anime

Horror Anime

Japanese TV Shows

TV Horror

TV Thrillers

Shounen Anime

TV Shows based on Manga

Watch now
DOREIKU The Animation
2018

Drama Anime

Anime Series

Anime

Japanese TV Shows

TV Thrillers

TV Shows based on Books

Anime based on Books

Social Issue TV Dramas

Watch now
DRAGON PILOT: Hisone & Masotan

Original

2018

Drama Anime

Anime Series

Anime

Japanese TV Shows

Sci-Fi & Fantasy Anime

Watch now
Damnation

Original

2017

TV Dramas

Crime TV Dramas

Crime TV Shows

US TV Shows

Watch now
Dance & Sing with True

Original

2018

Animation

TV Cartoons

Kids' TV Shows

Kids Music

Music & Musicals

Canadian TV Shows

Animated

Movies & TV for Kids

Watch now
Dancing Angels
2016

TV Comedies

TV Dramas

Romantic TV Shows

Mainland Chinese TV Shows

Watch now
Dancing Queen

Original

2018

Reality TV Shows

US TV Shows

Lifestyle

Watch now
Danganronpa 3: The End of Hope's Peak Academy

Side: Future (12 episodes)
Side: Despair (12 episodes)

2016

Anime Series

Anime

Japanese TV Shows

TV Thrillers

Anime based on a Video Game

Anime for Gamers

Watch now
Danganronpa: The Animation
2013

Anime Series

Anime

Japanese TV Shows

TV Thrillers

School Anime

Anime based on a Video Game

Anime for Gamers

Watch now
Danger Mouse

Season 1 (24 episodes)
Season 2 (26 episodes)

2016

Animation

TV Cartoons

Kids' TV Shows

British TV Shows

Comic Book & Superhero TV

Adventures

Animated

Movies & TV for Kids

Watch now
Danger Mouse: Classic Collection

Season 1 (11 episodes)
Season 2 (6 episodes)
Season 3 (5 episodes)
Season 4 (9 episodes)
Season 5 (10 episodes)
Season 6 (27 episodes)
Season 7 (6 episodes)
Season 8 (2 episodes)
Season 9 (6 episodes)
Season 10 (7 episodes)

1992

Animation

Animal Tales

TV Animated Comedies

TV Comedies

TV Cartoons

Kids' TV Shows

British TV Shows

Animated

Movies & TV for Kids

Watch now
Daniel Sloss: Live Shows

Original

2018

TV Comedies

Irreverent Stand-Up Comedy

Stand-Up Comedy

US TV Shows

Watch now
Dark

Original

2017

TV Sci-Fi & Fantasy

TV Mysteries

TV Dramas

Crime TV Dramas

Crime TV Shows

German TV Shows

TV Thrillers

Watch now
Dark Tourist

Original

2018

Travel & Adventure Documentaries

Social & Cultural Docs

Documentaries

Docuseries

Food & Travel TV

Watch now
Darr Sabko Lagta Hai
2015

Indian TV Shows

Hindi-Language TV Shows

TV Horror

Watch now
Dating Around

Original

2019

Reality TV Shows

Romantic TV Shows

US TV Shows

Watch now
Daughters of Destiny

Original

2017

Biographical Documentaries

Social & Cultural Docs

Documentaries

Docuseries

US TV Shows

Watch now
Dave Chappelle

Original

2017

Dark Comedies

Comedies

TV Comedies

Irreverent Stand-Up Comedy

Stand-Up Comedy

US TV Shows

Watch now
Dave Chappelle: Equanimity & The Bird Revelation

Original

2017

Comedies

TV Comedies

Irreverent Stand-Up Comedy

Stand-Up Comedy

US TV Shows

Politically Incorrect Stand-up Comedy

Watch now
David Attenborough's Natural Curiosities
2013

Science & Nature Docs

Documentaries

Docuseries

British TV Shows

Science & Nature TV

Movies & TV for Kids

Family Watch Together TV

Watch now
Dawai Asmara
2016

TV Dramas

Malaysian TV Shows

Watch now
Dawn of the Croods

Season 1 (13 episodes)
Season 2 (13 episodes)

2016

Animation

TV Cartoons

Kids' TV Shows

Adventures

Animated

Movies & TV for Kids

Watch now
Day and Night
2017

TV Dramas

Crime TV Dramas

Crime TV Shows

TV Thrillers

Mainland Chinese TV Shows

Watch now
Days We Stared at the Sun

Season 1 (5 episodes)
Season 2 (6 episodes)

2017

TV Dramas

Taiwanese TV Shows

Social Issue TV Dramas

Watch now
Deadwind

Original

2018

TV Mysteries

TV Dramas

Crime TV Dramas

Crime TV Shows

Scandinavian TV Shows

Finnish TV Shows

TV Thrillers

Watch now
Dear White People

Original

Volume 1 (10 episodes)
Volume 2 (10 episodes)

2018

TV Comedies

TV Dramas

US TV Shows

Social Issue TV Dramas

Watch now
Death by Magic

Original

2018

Reality TV Shows

US TV Shows

Watch now
Deep
2016

TV Dramas

Crime TV Dramas

Crime TV Shows

French TV Shows

TV Thrillers

Watch now
Deep Water
2016

TV Mysteries

TV Dramas

Crime TV Dramas

Crime TV Shows

Australian TV Shows

Watch now
Defendant
2017

TV Dramas

Crime TV Dramas

Crime TV Shows

Korean TV Shows

TV Thrillers

Watch now
Degrassi: Next Class

Original

Season 1 (10 episodes)
Season 2 (10 episodes)
Season 3 (10 episodes)
Season 4 (10 episodes)

2017

TV Dramas

Canadian TV Shows

Teen TV Shows

Watch now
Demon's Path
2018

TV Dramas

Crime TV Dramas

Crime TV Shows

Watch now
Derek

Original

Season 1 (7 episodes)
Season 2 (6 episodes)
Season 3 (1 episodes)

2015

Sitcoms

TV Comedies

TV Dramas

British TV Shows

Watch now
Derren Brown: Apocalypse and Fear
2012

Reality TV Shows

British TV Shows

Watch now
Derry Girls

Original

2018

Sitcoms

TV Comedies

British TV Shows

Teen TV Shows

Watch now
Designated Survivor

Original

Season 1 (21 episodes)
Season 2 (22 episodes)

2018

TV Dramas

Political TV Shows

Crime TV Dramas

Crime TV Shows

US TV Shows

TV Thrillers

Watch now
Devilman Crybaby

Original

Limited Series (10 episodes)

2018

Action Anime

Anime Series

Anime

Horror Anime

Comic Book & Superhero TV

Japanese TV Shows

TV Horror

TV Shows based on Manga

Watch now
Devils' Line
2018

Anime Series

Anime

Crime TV Shows

Romantic TV Shows

Japanese TV Shows

TV Thrillers

Sci-Fi & Fantasy Anime

Romance Anime

Seinen Anime

TV Shows based on Manga

Watch now
Devlok with Devdutt Pattanaik
2017

Faith & Spirituality

Indian TV Shows

Hindi-Language TV Shows

Watch now
Dharmakshetra
2014

TV Sci-Fi & Fantasy

TV Dramas

Indian TV Shows

Hindi-Language TV Shows

TV Shows based on Books

Watch now
Dhia Sofea
2015

TV Dramas

Malaysian TV Shows

Watch now
Diablero

Original

2018

TV Sci-Fi & Fantasy

TV Action & Adventure

Mexican TV Shows

Latin American TV Shows

TV Horror

TV Thrillers

TV Shows based on Books

Watch now
Diamond Lover
2015

TV Dramas

Romantic TV Shows

Mainland Chinese TV Shows

Watch now
Diary of a Night Watchman

Diary of a Night Watchman (24 episodes)

2014

TV Sci-Fi & Fantasy

TV Action & Adventure

TV Dramas

Period Pieces

Korean TV Shows

Watch now
Dinotrux

Season 1 (10 episodes)
Season 2 (13 episodes)
Season 3 (16 episodes)
Season 4 (7 episodes)
Season 5 (6 episodes)

2017

Animation

TV Cartoons

Kids' TV Shows

Adventures

Animated

Movies & TV for Kids

TV Shows based on Books

Watch now
Dirk Gently's Holistic Detective Agency

Original

Season 1 (8 episodes)
Season 2 (10 episodes)

2018

TV Sci-Fi & Fantasy

TV Mysteries

TV Comedies

TV Action & Adventure

Crime TV Shows

US TV Shows

TV Shows based on Books

Watch now
Dirty John

Original

2018

TV Dramas

Crime TV Dramas

Crime TV Shows

US TV Shows

TV Thrillers

Watch now
Dirty Money

Original

2018

Social & Cultural Docs

Documentaries

Crime Documentaries

Docuseries

Crime TV Shows

US TV Shows

Watch now
Discovery of Love
2014

TV Comedies

TV Dramas

Romantic TV Shows

Korean TV Shows

Watch now
Disenchantment

Original

2018

TV Sci-Fi & Fantasy

Animation

TV Animated Comedies

TV Comedies

TV Action & Adventure

US TV Shows

Watch now
Disjointed

Original

Part 1 (10 episodes)
Part 2 (10 episodes)

2018

Sitcoms

TV Comedies

US TV Shows

Watch now
Distorted
2017

TV Dramas

Crime TV Dramas

Crime TV Shows

Korean TV Shows

Watch now
Doc Martin

Series 1 (6 episodes)
Series 2 (8 episodes)
Series 3 (7 episodes)
Series 4 (8 episodes)
Series 5 (8 episodes)
Series 6 (8 episodes)
Series 7 (8 episodes)
Series 8 (8 episodes)

2017

TV Comedies

TV Dramas

British TV Shows

Watch now
Doctor Stranger
2014

TV Dramas

Romantic TV Shows

Korean TV Shows

TV Shows based on Books

Watch now
Doctors
2016

TV Dramas

Romantic TV Shows

Korean TV Shows

Watch now
Dogs

Original

2018

Documentaries

Docuseries

US TV Shows

Watch now
Dogs of Berlin

Original

2018

TV Dramas

Crime TV Dramas

Crime TV Shows

German TV Shows

TV Thrillers

Watch now
Don't Dare to Dream
2016

TV Comedies

Romantic TV Shows

Korean TV Shows

Watch now
Don't Trust the B---- in Apartment 23

Season 1 (11 episodes)
Season 2 (15 episodes)

2012

Sitcoms

TV Comedies

US TV Shows

Watch now
Doomsday Bunkers
2012

Reality TV Shows

Science & Nature TV

US TV Shows

Watch now
Dope

Original

Season 1 (4 episodes)
Season 2 (4 episodes)

2018

Documentaries

Crime Documentaries

Docuseries

Crime TV Shows

US TV Shows

Watch now
Dora the Explorer

Season 1 (26 episodes)
Season 2 (26 episodes)

2002

Animation

Education for Kids

TV Cartoons

Kids' TV Shows

Animated

Movies & TV for Kids

Watch now
Dr. Romantic
2016

TV Dramas

Korean TV Shows

Watch now
Dragons: Race to the Edge

Season 1 (13 episodes)
Season 2 (13 episodes)
Season 3 (13 episodes)
Season 4 (13 episodes)

2017

Animation

TV Action & Adventure

TV Cartoons

Kids' TV Shows

Adventures

Animated

Movies & TV for Kids

TV Shows based on Books

Family Watch Together TV

Watch now
Dramaworld
2016

TV Comedies

TV Dramas

Romantic TV Shows

US TV Shows

Watch now
Dream High
2011

TV Dramas

Teen TV Shows

Korean TV Shows

Watch now
Dream High 2
2012

TV Dramas

Teen TV Shows

Korean TV Shows

Watch now
DreamWorks Happy Holidays from Madagascar
2005

Animation

Animal Tales

TV Animated Comedies

TV Comedies

TV Cartoons

Kids' TV Shows

Animated

Movies & TV for Kids

Romantic Favorites

Family Watch Together TV

Watch now
DreamWorks Holiday Classics
2011

Animation

TV Animated Comedies

TV Comedies

TV Cartoons

Kids' TV Shows

Animated

Movies & TV for Kids

Family Watch Together TV

Watch now
DreamWorks How to Train Your Dragon Legends
2011

TV Sci-Fi & Fantasy

Animation

TV Cartoons

Kids' TV Shows

Animated

Movies & TV for Kids

TV Shows based on Books

Family Watch Together TV

Watch now
DreamWorks Kung Fu Panda Awesome Secrets
2008

Animation

Animal Tales

TV Animated Comedies

TV Comedies

TV Action & Adventure

TV Cartoons

Kids' TV Shows

Adventures

Animated

Movies & TV for Kids

Family Watch Together TV

Watch now
DreamWorks Shrek's Swamp Stories
2008

Animation

Animal Tales

TV Animated Comedies

TV Comedies

TV Action & Adventure

TV Cartoons

Kids' TV Shows

Adventures

Animated

Movies & TV for Kids

TV Shows based on Books

Family Watch Together TV

Watch now
DreamWorks Spooky Stories
2009

Animation

TV Animated Comedies

TV Comedies

TV Cartoons

Kids' TV Shows

Comic Book & Superhero TV

Animated

Movies & TV for Kids

Family Watch Together TV

Watch now
DreamWorks Spooky Stories: Volume 2
2011

Animation

TV Animated Comedies

TV Comedies

TV Cartoons

Kids' TV Shows

Animated

Movies & TV for Kids

Family Watch Together TV

Watch now
Drug Lords

Original

Season 2 (4 episodes)
Season 1 (4 episodes)

2018

Documentaries

Crime Documentaries

Docuseries

Crime TV Shows

US TV Shows

Watch now
Dueños del paraíso

Dueños del paraiso (71 episodes)

2015

TV Dramas

Crime TV Dramas

Crime TV Shows

Latin American TV Shows

Watch now
Durarara!!X2

Shou (12 episodes)
Ten (12 episodes)
Ketsu (12 episodes)

2016

Action Anime

Anime Series

Anime

Japanese TV Shows

TV Thrillers

Anime based on Light Novels

Watch now
Dynasty

Original

Season 1 (22 episodes)
Season 2 (13 episodes)

2018

TV Dramas

US TV Shows

Watch now
Déjà Vu
2013

TV Dramas

Romantic TV Shows

Taiwanese TV Shows

Watch now
Earth's Natural Wonders
2015

Science & Nature Docs

Documentaries

Docuseries

British TV Shows

Science & Nature TV

Watch now
Eastsiders

Season 1 (9 episodes)
Season 2 (6 episodes)
Season 3 (6 episodes)

2017

TV Comedies

TV Dramas

US TV Shows

Watch now
Easy

Original

Season 1 (8 episodes)
Season 2 (8 episodes)

2017

TV Comedies

US TV Shows

Watch now
Easy Fortune Happy Life
2009

TV Comedies

TV Dramas

Romantic TV Shows

Taiwanese TV Shows

Watch now
Edgar Rice Burroughs' Tarzan and Jane

Original

Season 1 (8 episodes)
Season 2 (5 episodes)

2018

Animation

TV Cartoons

Kids' TV Shows

Adventures

Animated

Movies & TV for Kids

TV Shows based on Books

Watch now
Edge of the Universe
2008

Science & Nature Docs

Documentaries

Docuseries

British TV Shows

Science & Nature TV

Watch now
Edha

Original

2018

TV Dramas

Latin American TV Shows

Argentinian TV Shows

Watch now
Einsatzgruppen: The Nazi Death Squads
2009

Historical Documentaries

Documentaries

Docuseries

French TV Shows

Watch now
El Capo - El Amo del Tunel
2016

TV Dramas

Crime TV Dramas

Crime TV Shows

Mexican TV Shows

Latin American TV Shows

TV Thrillers

Watch now
El Chapo

Original

Season 1 (9 episodes)
Season 2 (12 episodes)
Season 3 (13 episodes)

2018

TV Action & Adventure

TV Dramas

Crime TV Dramas

Crime TV Shows

US TV Shows

TV Thrillers

Watch now
El Chema
2016

TV Action & Adventure

TV Dramas

Crime TV Dramas

Crime TV Shows

US TV Shows

Watch now
El Vato

Original

Season 1 (10 episodes)
Season 2 (13 episodes)

2017

TV Comedies

TV Dramas

Mexican TV Shows

Latin American TV Shows

Watch now
Elite

Original

2018

TV Dramas

Crime TV Dramas

Crime TV Shows

Teen TV Shows

TV Thrillers

Spanish TV Shows

Watch now
Ellen DeGeneres: Relatable

Original

2018

Comedies

Stand-Up Comedy

Watch now
Emergency Down Under
2016

Documentaries

Docuseries

British TV Shows

Watch now
Empresses in the Palace
2011

TV Dramas

Period Pieces

TV Shows based on Books

Mainland Chinese TV Shows

Watch now
Enemigo íntimo
2018

TV Dramas

Crime TV Dramas

Crime TV Shows

US TV Shows

Watch now
Entangled
2014

TV Dramas

Singaporean TV Shows

Watch now
Equestria Girls: Tales of Canterlot High
2017

Animation

Animal Tales

TV Animated Comedies

TV Comedies

TV Cartoons

Kids' TV Shows

Animated

Movies & TV for Kids

Watch now
Erased
2016

Anime Series

Anime

Japanese TV Shows

TV Thrillers

Seinen Anime

TV Shows based on Manga

Watch now
Erased

Original

2017

TV Mysteries

TV Dramas

Japanese TV Shows

TV Thrillers

TV Shows based on Manga

Watch now
Escape to the Continent
2014

Reality TV Shows

British TV Shows

Food & Travel TV

Lifestyle

Watch now
Estocolmo

Original

2016

TV Action & Adventure

TV Dramas

Crime TV Dramas

Crime TV Shows

Latin American TV Shows

Argentinian TV Shows

TV Thrillers

Social Issue TV Dramas

Watch now
Eternal Love
2017

TV Sci-Fi & Fantasy

TV Dramas

Romantic TV Shows

TV Shows based on Books

Mainland Chinese TV Shows

Watch now
Ever After High

Original

Welcome to Ever After High (4 episodes)
Spring Unsprung (1 episodes)
Way Too Wonderland (4 episodes)
Dragon Games (4 episodes)
Epic Winter (4 episodes)

2016

Animation

TV Cartoons

Kids' TV Shows

Animated

Movies & TV for Kids

Watch now
Everything Sucks!

Original

2018

Sitcoms

TV Comedies

TV Dramas

Teen TV Shows

US TV Shows

Watch now
Evil Genius: the True Story of America's Most Diabolical Bank Heist

Original

2018

TV Mysteries

Documentaries

Crime Documentaries

Docuseries

Crime TV Shows

US TV Shows

Watch now
Ex-Boyfriend
2011

TV Comedies

Romantic TV Shows

Taiwanese TV Shows

Watch now
Examination of Conscience

Original

2018

Historical Documentaries

Documentaries

Crime Documentaries

Docuseries

Crime TV Shows

Spanish TV Shows

Watch now
Exclusive Edition
2008

TV Dramas

Malaysian TV Shows

Watch now
Explained

Original

2018

Social & Cultural Docs

Documentaries

Docuseries

US TV Shows

Watch now
Extraterrestrial
2005

Science & Nature Docs

Documentaries

Docuseries

British TV Shows

Science & Nature TV

Watch now
Eyewitness
2014

TV Dramas

Crime TV Dramas

Crime TV Shows

Scandinavian TV Shows

TV Thrillers

Watch now
Ezel
2009

TV Dramas

Crime TV Dramas

Crime TV Shows

Watch now
F is for Family

Original

Season 1 (6 episodes)
Season 2 (10 episodes)
Season 3 (10 episodes)

2018

Sitcoms

Animation

TV Animated Comedies

TV Comedies

US TV Shows

Watch now
FIGHTWORLD

Original

2018

Social & Cultural Docs

Documentaries

Docuseries

US TV Shows

Watch now
FINAL FANTASY XIV Dad of Light

Original

2017

TV Dramas

Japanese TV Shows

TV Shows based on Books

Watch now
Fairy Tail
2010

Action Anime

Anime Series

Anime

Japanese TV Shows

Sci-Fi & Fantasy Anime

Shounen Anime

TV Shows based on Manga

Watch now
Fake or Fortune?
2015

Documentaries

Reality TV Shows

Crime Documentaries

Docuseries

Crime TV Shows

British TV Shows

Lifestyle

Watch now
Fall in Love with Me
2014

TV Comedies

Romantic TV Shows

Taiwanese TV Shows

Watch now
Fallet
2017

TV Comedies

Crime TV Shows

Swedish TV Shows

Scandinavian TV Shows

Watch now
Falsa identidad
2018

TV Dramas

Crime TV Dramas

Crime TV Shows

US TV Shows

Watch now
Family Guy

Season 12 (21 episodes)
Season 13 (19 episodes)
Season 14 (20 episodes)
Season 15 (20 episodes)
Season 16 (20 episodes)

2018

Sitcoms

Animation

TV Animated Comedies

TV Comedies

US TV Shows

Watch now
Fangbone
2016

Animation

TV Animated Comedies

TV Comedies

TV Cartoons

Kids' TV Shows

Canadian TV Shows

Animated

Movies & TV for Kids

TV Shows based on Books

TV Shows based on Comics

Watch now
Fantastic
2016

TV Dramas

Romantic TV Shows

Korean TV Shows

Watch now
Fartsa
2015

TV Dramas

Crime TV Dramas

Crime TV Shows

Russian TV Shows

Watch now
Fastest Car

Original

2018

Sports & Fitness

Reality TV Shows

Competition Reality TV

US TV Shows

Watch now
Fatal Destiny
2016

TV Action & Adventure

TV Dramas

Crime TV Dramas

Crime TV Shows

Thai TV Shows

Watch now
Fate/Apocrypha

Original

Part 1 (12 episodes)
Part 2 (13 episodes)

2017

Action Anime

Anime Series

Anime

Japanese TV Shows

Sci-Fi & Fantasy Anime

Anime based on a Video Game

Anime for Gamers

Watch now
Fate/EXTRA Last Encore

Original

Oblitus Copernican Theory (10 episodes)
Illustrias Geocentric Theory (3 episodes)

2018

Action Anime

Anime Series

Anime

Japanese TV Shows

Sci-Fi & Fantasy Anime

Anime based on a Video Game

Anime for Gamers

Watch now
Fate/Zero

Season 1 (13 episodes)
Season 2 (12 episodes)

2012

Action Anime

Anime Series

Anime

Japanese TV Shows

Sci-Fi & Fantasy Anime

TV Shows based on Books

Anime based on Books

Anime based on a Video Game

Anime for Gamers

Watch now
Fate/stay night: Unlimited Blade Works

Part 1 (13 episodes)
Part 2 (13 episodes)

2015

Action Anime

Anime Series

Anime

Japanese TV Shows

Sci-Fi & Fantasy Anime

Anime based on a Video Game

Anime for Gamers

Watch now
Fauda

Original

Season 1 (12 episodes)
Season 2 (12 episodes)

2018

TV Action & Adventure

TV Dramas

TV Thrillers

Israeli TV Shows

Watch now
Fear Files... Har Mod Pe Darr
2015

Indian TV Shows

Hindi-Language TV Shows

TV Horror

Watch now
Fearless

Original

2016

Sports Documentaries

Documentaries

Sports & Fitness

Docuseries

US TV Shows

Watch now
Feed the Beast
2016

TV Dramas

Crime TV Dramas

Crime TV Shows

US TV Shows

Watch now
Filinta

Season 1 (62 episodes)
Season 2 (87 episodes)

2015

TV Action & Adventure

TV Dramas

Period Pieces

Crime TV Dramas

Crime TV Shows

Watch now
Final Space

Original

2018

TV Sci-Fi & Fantasy

Animation

TV Animated Comedies

TV Comedies

TV Action & Adventure

US TV Shows

Watch now
Fire Chasers

Original

2017

Documentaries

Docuseries

Science & Nature TV

US TV Shows

Watch now
First Team: Juventus

Original

Season 1: Part A (3 episodes)
Season 1: Part B (3 episodes)

2018

Sports Documentaries

Documentaries

Sports & Fitness

Docuseries

Italian TV Shows

Watch now
First and Last

Original

2018

Documentaries

Docuseries

US TV Shows

Watch now
Five Came Back

Original

2017

Military Documentaries

Historical Documentaries

Documentaries

Docuseries

US TV Shows

TV Shows based on Books

Watch now
Flaked

Original

Season 1 (8 episodes)
Season 2 (6 episodes)

2017

TV Comedies

TV Dramas

US TV Shows

Watch now
Flavorful Origins

Original

Chaoshan Cuisine (20 episodes)

2019

Social & Cultural Docs

Documentaries

Docuseries

Food & Travel TV

Mainland Chinese TV Shows

Watch now
Flint Town

Original

2018

Social & Cultural Docs

Documentaries

Political Documentaries

Docuseries

Political TV Shows

Science & Nature TV

US TV Shows

Watch now
Floogals
2015

Animation

Education for Kids

TV Cartoons

Kids' TV Shows

Adventures

Animated

Movies & TV for Kids

Watch now
Flowers

Season 1 (6 episodes)
Season 2 (6 episodes)

2018

TV Comedies

TV Dramas

British TV Shows

Watch now
Follow This

Original

Part 3 (6 episodes)
Part 2 (7 episodes)
Part 1 (7 episodes)

2018

Social & Cultural Docs

Documentaries

Docuseries

US TV Shows

Watch now
Food Wars!: Shokugeki no Soma

Season 1 (24 episodes)
The Second Plate (13 episodes)
The Third Plate (24 episodes)

2017

Drama Anime

Anime Series

Anime

Teen TV Shows

Japanese TV Shows

School Anime

Shounen Anime

TV Shows based on Manga

Watch now
Food, Booze & Tattoos
2015

Reality TV Shows

Food & Travel TV

Lifestyle

Watch now
Footprints in the Sand
2011

TV Dramas

Malaysian TV Shows

Watch now
Forensic Files

Collection 1 (40 episodes)
Collection 2 (40 episodes)
Collection 3 (40 episodes)
Collection 4 (40 episodes)
Collection 5 (40 episodes)
Collection 6 (40 episodes)
Collection 7 (40 episodes)
Collection 8 (48 episodes)
Collection 9 (48 episodes)

2011

Science & Nature Docs

Documentaries

Crime Documentaries

Docuseries

Crime TV Shows

Science & Nature TV

US TV Shows

Watch now
Forest of Piano

Original

2018

Drama Anime

Anime Series

Anime

Japanese TV Shows

Family Watch Together TV

Seinen Anime

TV Shows based on Manga

Watch now
Forget Me Not
2011

TV Dramas

Malaysian TV Shows

Watch now
Freddy Heineken
2013

TV Dramas

Watch now
Free Rein

Original

Season 1 (10 episodes)
Season 2 (10 episodes)

2018

Animal Tales

TV Dramas

Kids' TV Shows

British TV Shows

Movies & TV for Kids

Family Watch Together TV

Watch now
Free!
2013

Drama Anime

Anime Series

Anime

Teen TV Shows

Japanese TV Shows

Animated

Movies & TV for Kids

Sports Anime

School Anime

Family Watch Together TV

Anime based on Light Novels

Watch now
Frequency
2016

TV Sci-Fi & Fantasy

TV Mysteries

TV Dramas

US TV Shows

Watch now
Friends

Season 1 (24 episodes)
Season 2 (24 episodes)
Season 3 (25 episodes)
Season 4 (24 episodes)
Season 5 (24 episodes)
Season 6 (25 episodes)
Season 7 (24 episodes)
Season 8 (24 episodes)
Season 9 (23 episodes)
Season 10 (17 episodes)

2003

Sitcoms

TV Comedies

US TV Shows

Watch now
Friends from College

Original

Season 1 (8 episodes)
Season 2 (8 episodes)

2018

TV Comedies

Romantic TV Shows

US TV Shows

Watch now
From Dusk Till Dawn

Season 1 (10 episodes)
Season 2 (10 episodes)
Season 3 (10 episodes)

2016

TV Sci-Fi & Fantasy

TV Action & Adventure

US TV Shows

TV Horror

Watch now
Frontier

Original

Season 1 (6 episodes)
Season 2 (6 episodes)
Season 3 (6 episodes)

2018

TV Action & Adventure

TV Dramas

Period Pieces

Canadian TV Shows

Watch now
Fugitiva

Original

2018

TV Dramas

Crime TV Dramas

Crime TV Shows

TV Thrillers

Spanish TV Shows

Watch now
Full House

Season 1 (22 episodes)
Season 2 (22 episodes)
Season 3 (24 episodes)
Season 4 (26 episodes)
Season 5 (26 episodes)
Season 6 (24 episodes)
Season 7 (24 episodes)
Season 8 (24 episodes)

1994

Sitcoms

TV Comedies

Movies & TV for Kids

US TV Shows

Family Watch Together TV

Watch now
Full House
2004

Romantic TV Shows

Korean TV Shows

TV Shows based on Comics

Watch now
Fuller House

Original

Season 1 (13 episodes)
Season 2 (13 episodes)
Season 3 (18 episodes)
Season 4 (13 episodes)

2018

Sitcoms

TV Comedies

Movies & TV for Kids

US TV Shows

Family Watch Together TV

Watch now
Fullmetal Alchemist
2003

Action Anime

Anime Series

Anime

Japanese TV Shows

Sci-Fi & Fantasy Anime

Shounen Anime

TV Shows based on Manga

Watch now
Fullmetal Alchemist: Brotherhood

Part 1 (13 episodes)
Part 2 (13 episodes)
Part 3 (13 episodes)
Part 4 (13 episodes)
Part 5 (12 episodes)

2010

Action Anime

Anime Series

Anime

Japanese TV Shows

Sci-Fi & Fantasy Anime

Shounen Anime

TV Shows based on Manga

Watch now
GHOUL

Original

2018

TV Dramas

Indian TV Shows

Hindi-Language TV Shows

TV Horror

TV Thrillers

Watch now
GLOW

Original

Season 1 (10 episodes)
Season 2 (10 episodes)

2018

TV Comedies

US TV Shows

Watch now
GODZILLA Planet of the Monsters

Original

2017

Action & Adventure

Sci-Fi & Fantasy

Action Sci-Fi & Fantasy

Action Anime

Anime Features

Exciting Movies

Anime

Japanese Movies

Movies

Sci-Fi & Fantasy Anime

Watch now
Gab-Dong
2014

TV Mysteries

TV Dramas

Crime TV Dramas

Crime TV Shows

Korean TV Shows

TV Thrillers

Watch now
Gabru: Hip Hop Revolution
2018

TV Dramas

Music & Musicals

Indian TV Shows

Watch now
Game Winning Hit
2009

TV Comedies

TV Dramas

Taiwanese TV Shows

Watch now
Game of Silence

Season 1 (32 episodes)
Season 2 (24 episodes)

2012

TV Action & Adventure

TV Dramas

Crime TV Dramas

Crime TV Shows

TV Thrillers

Watch now
Gangs of Hassepur
2014

TV Comedies

TV Variety & Talk Shows

Political TV Shows

Indian TV Shows

Hindi-Language TV Shows

Watch now
Gate
2015

Action Anime

Anime Series

Anime

Japanese TV Shows

Sci-Fi & Fantasy Anime

Anime based on Light Novels

Watch now
Genius

American Genius (8 episodes)

2015

Biographical Documentaries

Documentaries

Docuseries

Science & Nature TV

US TV Shows

Watch now
Ghost Wars

Original

2017

Canadian TV Shows

TV Horror

TV Thrillers

Watch now
Gilmore Girls

Season 1 (21 episodes)
Season 2 (22 episodes)
Season 3 (22 episodes)
Season 4 (22 episodes)
Season 5 (22 episodes)
Season 6 (22 episodes)
Season 7 (22 episodes)

2006

TV Comedies

TV Dramas

Romantic TV Shows

Teen TV Shows

US TV Shows

Watch now
Gilmore Girls: A Year in the Life

Original

Limited Series (4 episodes)

2016

TV Comedies

TV Dramas

US TV Shows

Watch now
Gin Tama

Season 1 (51 episodes)
Season 2 (47 episodes)

2007

Action Anime

Anime Series

Anime

Japanese TV Shows

Sci-Fi & Fantasy Anime

Shounen Anime

TV Shows based on Manga

Watch now
Girl from Nowhere

Original

2018

TV Dramas

TV Thrillers

Thai TV Shows

Watch now
Girlboss

Original

2017

TV Comedies

US TV Shows

TV Shows based on Books

Watch now
Girls Incarcerated

Original

2018

Reality TV Shows

US TV Shows

Watch now
Glee

Season 1 (22 episodes)
Season 2 (22 episodes)
Season 3 (22 episodes)
Season 4 (22 episodes)
Season 5 (20 episodes)
Season 6 (13 episodes)

2015

TV Comedies

TV Dramas

Music & Musicals

Teen TV Shows

US TV Shows

Watch now
Glitch

Original

Season 1 (6 episodes)
Season 2 (6 episodes)

2017

TV Mysteries

TV Dramas

Australian TV Shows

TV Horror

Watch now
Glowing Embers
2010

TV Dramas

Malaysian TV Shows

Watch now
Go! Live Your Way

Original

2019

Kids' TV Shows

Kids Music

Music & Musicals

Movies & TV for Kids

Latin American TV Shows

Argentinian TV Shows

Watch now
God Eater
2015

Action Anime

Anime Series

Anime

Japanese TV Shows

Sci-Fi & Fantasy Anime

Anime based on a Video Game

Anime for Gamers

Watch now
Godless

Original

Limited Series (7 episodes)

2017

TV Dramas

US TV Shows

Watch now
Gonul
2015

TV Dramas

TV Thrillers

Watch now
Good Doctor
2013

TV Dramas

Korean TV Shows

Watch now
Good Girls

Original

2018

TV Comedies

TV Dramas

Crime TV Dramas

Crime TV Shows

US TV Shows

Watch now
Good Morning Call

Original

Season 1 (17 episodes)
Season 2 (10 episodes)

2017

TV Comedies

Romantic TV Shows

Teen Romance

Teen TV Shows

Japanese TV Shows

TV Shows based on Manga

Watch now
Good Witch

Season 1 (10 episodes)
Season 2 (12 episodes)
Season 3 (12 episodes)
Season 4 (12 episodes)

2018

TV Sci-Fi & Fantasy

TV Dramas

Movies & TV for Kids

US TV Shows

Family Watch Together TV

Watch now
Goodbye My Wife
2012

TV Dramas

Romantic TV Shows

Korean TV Shows

Watch now
Goodnight DJ

Season 1 (13 episodes)
Season 2 (13 episodes)

2016

TV Dramas

TV Horror

Malaysian TV Shows

Watch now
Gossip Girl

Season 1 (18 episodes)
Season 2 (25 episodes)
Season 3 (22 episodes)
Season 4 (22 episodes)
Season 5 (24 episodes)
Season 6 (10 episodes)

2012

TV Dramas

Teen TV Shows

US TV Shows

TV Shows based on Books

Watch now
Gotham

Season 1 (22 episodes)
Season 2 (22 episodes)
Season 3 (21 episodes)
Season 4 (22 episodes)

2018

TV Dramas

Crime TV Dramas

Crime TV Shows

Comic Book & Superhero TV

US TV Shows

TV Thrillers

TV Shows based on Comics

Watch now
Grace and Frankie

Original

Season 1 (13 episodes)
Season 2 (13 episodes)
Season 3 (13 episodes)
Season 4 (13 episodes)
Season 5 (13 episodes)

2019

Sitcoms

TV Comedies

TV Dramas

US TV Shows

Watch now
Grami's Circus Show

Season 1 (11 episodes)
Season 2 (9 episodes)

2016

Animation

Animal Tales

TV Animated Comedies

TV Comedies

TV Cartoons

Kids' TV Shows

Animated

Movies & TV for Kids

Korean TV Shows

Watch now
Grand Designs: Australia
2013

Reality TV Shows

Australian TV Shows

Home & Garden TV Shows

Lifestyle

Watch now
Grand Hotel

Season 1 (14 episodes)
Season 2 (28 episodes)
Season 3 (24 episodes)

2013

TV Mysteries

TV Dramas

Period Pieces

Romantic TV Shows

Spanish TV Shows

Watch now
Great Barrier Reef

Great Barrier Reef (3 episodes)

2012

Science & Nature Docs

Documentaries

Docuseries

British TV Shows

Science & Nature TV

Movies & TV for Kids

Family Watch Together TV

Watch now
Great Interior Design Challenge

Season 2 (16 episodes)
Season 3 (16 episodes)

2016

Reality TV Shows

Competition Reality TV

British TV Shows

Home & Garden TV Shows

Watch now
Great News
2017

Sitcoms

TV Comedies

US TV Shows

Watch now
Green Wing
2004

Sitcoms

TV Comedies

British TV Shows

Watch now
Greenhouse Academy

Original

Season 1 (12 episodes)
Season 2 (12 episodes)

2018

TV Dramas

Kids' TV Shows

Teen TV Shows

Movies & TV for Kids

Watch now
Greenleaf

Original

Season 1 (13 episodes)
Season 2 (16 episodes)
Season 3 (13 episodes)

2018

TV Dramas

US TV Shows

Watch now
Grey's Anatomy

Season 1 (9 episodes)
Season 2 (27 episodes)
Season 13 (24 episodes)
Season 14 (24 episodes)

2017

TV Dramas

Romantic TV Shows

US TV Shows

Romantic Favorites

Watch now
Grimgar: Ashes and Illusions
2016

Action Anime

Anime Series

Anime

Japanese TV Shows

Sci-Fi & Fantasy Anime

Anime based on Light Novels

Watch now
Grimm

Season 1 (22 episodes)
Season 2 (22 episodes)
Season 3 (22 episodes)
Season 4 (22 episodes)
Season 5 (22 episodes)
Season 6 (13 episodes)

2016

TV Sci-Fi & Fantasy

TV Dramas

Crime TV Dramas

Crime TV Shows

US TV Shows

TV Shows based on Books

Watch now
Guerra de ídolos
2017

TV Dramas

Crime TV Dramas

Crime TV Shows

US TV Shows

Watch now
Guilt
2016

TV Mysteries

TV Dramas

Crime TV Dramas

Crime TV Shows

US TV Shows

TV Thrillers

Watch now
Guilty Crown
2011

Action Anime

Anime Series

Anime

Japanese TV Shows

Sci-Fi & Fantasy Anime

Watch now
Gunslinger Girl
2003

Action Anime

Anime Series

Anime

Crime TV Shows

Japanese TV Shows

Sci-Fi & Fantasy Anime

TV Shows based on Manga

Watch now
Gunslinger Girl -Il Teatrino-
2008

Action Anime

Anime Series

Anime

Crime TV Shows

Japanese TV Shows

Sci-Fi & Fantasy Anime

TV Shows based on Manga

Watch now
Guru Aur Bhole

Season 1 (39 episodes)
Season 2 (13 episodes)
Season 3 (13 episodes)

2018

Animation

TV Animated Comedies

TV Comedies

TV Cartoons

Kids' TV Shows

Kids Music

Music & Musicals

Indian TV Shows

Animated

Movies & TV for Kids

Hindi-Language TV Shows

Watch now
Gypsy

Original

2017

TV Dramas

US TV Shows

Watch now
H2O: Mermaid Adventures

Original

Season 1 (13 episodes)
Season 2 (13 episodes)

2015

Animation

TV Cartoons

Kids' TV Shows

Adventures

Animated

Movies & TV for Kids

Watch now
HERO MASK

Original

2018

Action Anime

Anime Series

Anime

Crime TV Shows

Japanese TV Shows

TV Thrillers

Sci-Fi & Fantasy Anime

Watch now
Ha Unlimited

Season 1 (46 episodes)
Season 2 (43 episodes)

2016

TV Comedies

TV Variety & Talk Shows

Thai TV Shows

Watch now
Haikyu!!
2014

Drama Anime

Anime Series

Anime

Teen TV Shows

Japanese TV Shows

Animated

Movies & TV for Kids

Sports Anime

School Anime

Family Watch Together TV

Shounen Anime

TV Shows based on Manga

Watch now
Hakyu Hoshin Engi
2018

Action Anime

Anime Series

Anime

Japanese TV Shows

Sci-Fi & Fantasy Anime

TV Shows based on Manga

Watch now
Hanebado!
2018

Drama Anime

Anime Series

Anime

Teen TV Shows

Japanese TV Shows

Sports Anime

School Anime

TV Shows based on Manga

Watch now
Hannibal

Season 1 (13 episodes)
Season 2 (13 episodes)
Season 3 (13 episodes)

2015

TV Mysteries

US TV Shows

TV Horror

TV Thrillers

TV Shows based on Books

Watch now
Happy And
2012

TV Dramas

Korean TV Shows

Watch now
Happy!

Original

2017

TV Comedies

TV Action & Adventure

Crime TV Shows

US TV Shows

TV Shows based on Comics

Watch now
Hardy Bucks

Season 1 (4 episodes)
Season 2 (6 episodes)
Season 3 (6 episodes)
Season 4 (4 episodes)

2018

TV Comedies

Irish TV Shows

Watch now
Harry & Bunnie
2017

Animation

TV Animated Comedies

TV Comedies

TV Cartoons

Kids' TV Shows

Animated

Movies & TV for Kids

Malaysian TV Shows

Watch now
Harvey Street Kids

Original

2018

Animation

TV Animated Comedies

TV Comedies

TV Cartoons

Kids' TV Shows

Kids Music

Animated

Movies & TV for Kids

TV Shows based on Comics

Watch now
Hashoter Hatov
2015

Sitcoms

TV Comedies

Crime TV Shows

Israeli TV Shows

Watch now
Haters Back Off

Original

Season 1 (8 episodes)
Season 2 (8 episodes)

2017

TV Comedies

Teen TV Shows

Movies & TV for Kids

US TV Shows

Family Watch Together TV

Watch now
Hati Perempuan
2015

TV Dramas

Romantic TV Shows

TV Shows based on Books

Malaysian TV Shows

Watch now
Haunted

Original

2018

Reality TV Shows

US TV Shows

TV Horror

Watch now
Have You Ever Fallen in Love, Miss Jiang?
2016

TV Dramas

Crime TV Dramas

Crime TV Shows

Taiwanese TV Shows

Watch now
Hawaii Five-0

Season 4 (22 episodes)
Season 5 (25 episodes)
Season 6 (25 episodes)

2016

TV Action & Adventure

TV Dramas

Crime TV Dramas

Crime TV Shows

US TV Shows

Watch now
Healer
2015

TV Action & Adventure

TV Dramas

Crime TV Dramas

Crime TV Shows

Romantic TV Shows

Korean TV Shows

Watch now
Heartland

Season 1 (13 episodes)
Season 2 (18 episodes)
Season 3 (18 episodes)
Season 4 (19 episodes)
Season 5 (18 episodes)
Season 6 (18 episodes)
Season 7 (18 episodes)
Season 8 (18 episodes)
Season 9 (18 episodes)
Season 10 (18 episodes)
Season 11 (18 episodes)

2017

TV Dramas

Canadian TV Shows

Movies & TV for Kids

TV Shows based on Books

Family Watch Together TV

Watch now
Heaven's Garden
2011

TV Dramas

Korean TV Shows

Watch now
Heavy Rescue: 401

Original

Season 1 (9 episodes)
Season 2 (10 episodes)

2018

Reality TV Shows

Canadian TV Shows

Watch now
Hello, My Twenties!

Season 1 (12 episodes)
Season 2 (14 episodes)

2017

TV Comedies

TV Dramas

Romantic TV Shows

Korean TV Shows

Watch now
Hemlock Grove

Original

Season 1 (13 episodes)
Season 2 (10 episodes)
Season 3 (10 episodes)

2015

TV Mysteries

US TV Shows

TV Horror

TV Thrillers

TV Shows based on Books

Watch now
Here to Heart
2018

TV Dramas

Romantic TV Shows

TV Shows based on Books

Mainland Chinese TV Shows

Watch now
Hi Score Girl

Original

2018

Anime Series

Anime

Romantic TV Shows

Japanese TV Shows

Romance Anime

Anime for Gamers

Seinen Anime

TV Shows based on Manga

Watch now
Hi! School - Love On
2014

TV Sci-Fi & Fantasy

TV Dramas

Romantic TV Shows

Teen Romance

Teen TV Shows

Korean TV Shows

Watch now
Hi-5

Season 14 (25 episodes)
Season 15 (25 episodes)
Season 16 (25 episodes)
Season 17 (25 episodes)

2017

Education for Kids

Kids' TV Shows

Australian TV Shows

Kids Music

Movies & TV for Kids

Watch now
Hibana: Spark

Original

2016

TV Dramas

Japanese TV Shows

TV Shows based on Books

Watch now
Hidden India
2015

Science & Nature Docs

Documentaries

Docuseries

British TV Shows

Science & Nature TV

Watch now
Hidden Singer

Best of 2012-2015 (20 episodes)

2015

Music

Rock & Pop Concerts

Reality TV Shows

Music & Musicals

Korean TV Shows

Watch now
Highland: Thailand's Marijuana Awakening
2017

Social & Cultural Docs

Documentaries

Docuseries

Thai TV Shows

Watch now
Highway Thru Hell

Series 1 (10 episodes)
Series 2 (13 episodes)
Series 3 (13 episodes)
Series 4 (13 episodes)
Series 5 (13 episodes)

2016

Reality TV Shows

Canadian TV Shows

Watch now
Hilda

Original

2018

Animation

TV Cartoons

Kids' TV Shows

Adventures

Animated

Movies & TV for Kids

TV Shows based on Comics

Watch now
Himouto! Umaru-chan
2015

Anime Series

Anime

Japanese TV Shows

School Anime

TV Shows based on Manga

Watch now
Hinterland

Season 1 (4 episodes)
Season 2 (5 episodes)
Season 3 (4 episodes)

2016

TV Mysteries

TV Dramas

Crime TV Dramas

Crime TV Shows

British TV Shows

Watch now
Hip-Hop Evolution

Original

Season 2 (4 episodes)
Season 1 (4 episodes)

2018

Music

Social & Cultural Docs

Hip-Hop

Documentaries

Docuseries

Music & Musicals

Canadian TV Shows

Music & Concert Documentaries

Watch now
Hitler's Circle of Evil
2017

Historical Documentaries

Documentaries

Docuseries

British TV Shows

Watch now
Hogie the Globehopper
2016

Animation

Education for Kids

TV Cartoons

Kids' TV Shows

Animated

Movies & TV for Kids

Malaysian TV Shows

Watch now
Hollywood Darlings
2017

Sitcoms

TV Comedies

US TV Shows

Watch now
Hollywood Weapons: Fact or Fiction?

Season 1 (8 episodes)
Season 2 (8 episodes)

2018

Reality TV Shows

Science & Nature TV

US TV Shows

Watch now
Home: Adventures with Tip & Oh

Season 2 (13 episodes)
Season 1 (13 episodes)

2017

Animation

TV Animated Comedies

TV Comedies

TV Cartoons

Kids' TV Shows

Kids Music

Adventures

Animated

Movies & TV for Kids

TV Shows based on Books

Watch now
Homeland

Season 1 (12 episodes)
Season 2 (12 episodes)
Season 3 (12 episodes)
Season 4 (12 episodes)
Season 5 (12 episodes)
Season 6 (12 episodes)
Season 7 (12 episodes)

2018

TV Mysteries

TV Dramas

Political TV Shows

US TV Shows

TV Thrillers

Watch now
Hormones

Season 1 (13 episodes)
Season 2 (13 episodes)
The Final Season (13 episodes)

2015

TV Dramas

Romantic TV Shows

Teen TV Shows

Thai TV Shows

Watch now
Hospital ship
2017

TV Dramas

Korean TV Shows

Watch now
Hostages

Season 1 (10 episodes)
Season 2 (12 episodes)

2016

TV Dramas

Crime TV Dramas

Crime TV Shows

TV Thrillers

Israeli TV Shows

Watch now
Hot Date

Hot Date: Season 1 (10 episodes)

2018

TV Comedies

Romantic TV Shows

US TV Shows

Watch now
Hot Girls Wanted: Turned On

Original

2017

Documentaries

Docuseries

US TV Shows

Watch now
House Doctor

Collection 1 (20 episodes)

2016

Reality TV Shows

Makeover Reality TV

British TV Shows

Home & Garden TV Shows

Lifestyle

Watch now
House of Cards

Original

Season 1 (13 episodes)
Season 2 (13 episodes)
Season 3 (13 episodes)
Season 4 (13 episodes)
Season 5 (13 episodes)
Season 6 (8 episodes)

2018

TV Dramas

Political TV Shows

US TV Shows

TV Thrillers

TV Shows based on Books

Watch now
How Clean Is Your Crime Scene
2009

Reality TV Shows

US TV Shows

Watch now
How I Met Your Mother

Season 1 (22 episodes)
Season 2 (22 episodes)
Season 3 (20 episodes)
Season 4 (24 episodes)
Season 5 (24 episodes)
Season 6 (24 episodes)
Season 7 (24 episodes)
Season 8 (24 episodes)
Season 9 (24 episodes)

2014

Sitcoms

TV Comedies

Romantic TV Shows

US TV Shows

Romantic Favorites

Watch now
How Not to Summon a Demon Lord
2018

Action Anime

Anime Series

Anime

Japanese TV Shows

Sci-Fi & Fantasy Anime

TV Shows based on Books

Anime based on Books

Anime for Gamers

Anime based on Light Novels

Watch now
How do you like Wednesday?

Last Run, 1800km Down Vietnam (8 episodes)
The battle of sweets (10 episodes)
Jungle Revenge (7 episodes)
The Longest Cooking Show (4 episodes)
Mopeds Throughout Japan (12 episodes)
Crazy Fishing in lriomote-jima (8 episodes)

2016

TV Variety & Talk Shows

Japanese TV Shows

Watch now
How to Get Away With Murder

Season 1 (15 episodes)
Season 2 (15 episodes)
Season 3 (15 episodes)
Season 4 (15 episodes)

2017

TV Mysteries

TV Dramas

Crime TV Dramas

Crime TV Shows

US TV Shows

TV Thrillers

Watch now
How to Live Mortgage Free with Sarah Beeny
2018

Reality TV Shows

British TV Shows

Home & Garden TV Shows

Lifestyle

Watch now
Humsafar
2011

TV Dramas

Romantic TV Shows

TV Shows based on Books

Watch now
Hunter X Hunter (2011)

Season 1 (26 episodes)
Season 2 (12 episodes)
Season 3 (20 episodes)
Season 4 (17 episodes)
Season 5 (73 episodes)

2013

Action Anime

Anime Series

Anime

Japanese TV Shows

Sci-Fi & Fantasy Anime

Shounen Anime

TV Shows based on Manga

Watch now
Hwarang
2016

TV Comedies

TV Action & Adventure

Political TV Shows

Romantic TV Shows

Korean TV Shows

Watch now
Hyde, Jekyll, Me
2015

TV Comedies

TV Dramas

Romantic TV Shows

Korean TV Shows

Watch now
Hymn of Death

Original

2018

TV Dramas

Romantic TV Shows

Korean TV Shows

Watch now
Hyori's Bed & Breakfast

Season 1 (14 episodes)
Season 2 (16 episodes)

2018

Reality TV Shows

Korean TV Shows

Food & Travel TV

Lifestyle

Watch now
I AM A KILLER

Original

2018

Documentaries

Crime Documentaries

Docuseries

Crime TV Shows

British TV Shows

Watch now
I Do, I Do
2012

TV Comedies

TV Dramas

Romantic TV Shows

Korean TV Shows

TV Shows based on Comics

Watch now
I Eat Therefore I Am
2015

TV Comedies

Romantic TV Shows

Korean TV Shows

TV Shows based on Comics

Watch now
I Hear Your Voice
2013

TV Sci-Fi & Fantasy

TV Dramas

Crime TV Dramas

Crime TV Shows

Romantic TV Shows

Korean TV Shows

Watch now
I Own Australia's Best Home
2016

Reality TV Shows

Competition Reality TV

Australian TV Shows

Home & Garden TV Shows

Watch now
I'm not a robot
2018

TV Comedies

Romantic TV Shows

Korean TV Shows

Watch now
ID-0

Original

2017

Anime Series

Anime

Japanese TV Shows

Sci-Fi & Fantasy Anime

Watch now
If I Were an Animal

If I were an Animal (13 episodes)

2018

Science & Nature Docs

Animal Tales

Documentaries

Docuseries

Education for Kids

Kids' TV Shows

Science & Nature TV

Movies & TV for Kids

Watch now
Immortal Classic
2012

TV Dramas

Korean TV Shows

Watch now
Immutable Law of First Love
2015

TV Dramas

Romantic TV Shows

Korean TV Shows

TV Shows based on Books

Watch now
In Another World With My Smartphone
2017

Anime Series

Anime

Japanese TV Shows

Sci-Fi & Fantasy Anime

Anime based on Light Novels

Watch now
In Between
2012

TV Comedies

Romantic TV Shows

Taiwanese TV Shows

Watch now
In Family We Trust
2018

TV Mysteries

TV Dramas

Crime TV Dramas

Crime TV Shows

Thai TV Shows

Watch now
In Laws
2016

TV Dramas

Romantic TV Shows

Malaysian TV Shows

Watch now
In Need of Romance
2011

TV Comedies

TV Dramas

Romantic TV Shows

Korean TV Shows

Watch now
In Need of Romance 2012
2012

TV Comedies

TV Dramas

Romantic TV Shows

Korean TV Shows

Watch now
In Need of Romance 3
2014

TV Comedies

TV Dramas

Romantic TV Shows

Korean TV Shows

Watch now
Inazuma Eleven
2008

Anime Series

Anime

Kids' TV Shows

Japanese TV Shows

Animated

Movies & TV for Kids

Sports Anime

Anime based on a Video Game

Watch now
Inborn Pair
2011

TV Comedies

Romantic TV Shows

Taiwanese TV Shows

Watch now
India's Frontier Railways
2014

Travel & Adventure Documentaries

Social & Cultural Docs

Documentaries

Docuseries

British TV Shows

Food & Travel TV

Watch now
Ingobernable

Original

Season 1 (15 episodes)
Season 2 (12 episodes)

2018

TV Dramas

Political TV Shows

Crime TV Dramas

Crime TV Shows

Mexican TV Shows

Latin American TV Shows

Watch now
Inheritors
2013

TV Dramas

Romantic TV Shows

Korean TV Shows

Watch now
Innocent
2017

TV Mysteries

TV Dramas

Crime TV Dramas

Crime TV Shows

Watch now
Insatiable

Original

2018

TV Comedies

TV Dramas

Teen TV Shows

US TV Shows

Watch now
Inside the Criminal Mind

Original

2018

Documentaries

Crime Documentaries

Docuseries

Crime TV Shows

German TV Shows

Watch now
Inside the Freemasons
2017

Documentaries

Docuseries

British TV Shows

Watch now
Inside the Mossad
2017

Social & Cultural Docs

Documentaries

Political Documentaries

Docuseries

Political TV Shows

Israeli TV Shows

Watch now
Inside the Real Narcos

Original

2018

Documentaries

Crime Documentaries

Docuseries

Crime TV Shows

British TV Shows

Watch now
Inside the World's Toughest Prisons

Original

Season 3 (4 episodes)
Season 2 (4 episodes)
Season 1 (4 episodes)

2018

Documentaries

Crime Documentaries

Docuseries

Crime TV Shows

British TV Shows

Watch now
Inspector Gadget

Season 1 (13 episodes)
Season 2 (13 episodes)

2015

Animation

TV Animated Comedies

TV Comedies

TV Cartoons

Kids' TV Shows

Canadian TV Shows

Adventures

Animated

Movies & TV for Kids

Watch now
Instant Hotel

Original

2018

Reality TV Shows

Competition Reality TV

Australian TV Shows

Food & Travel TV

Home & Garden TV Shows

Watch now
Intersection

Season 1 (13 episodes)
Season 2 (13 episodes)
Season 3 (5 episodes)

2016

TV Dramas

Romantic TV Shows

Watch now
Iris
2009

TV Mysteries

TV Action & Adventure

TV Dramas

Korean TV Shows

Watch now
Iron Ladies
2018

TV Dramas

Romantic TV Shows

Taiwanese TV Shows

Watch now
Iron Man: Armored Adventures

Season 1 (26 episodes)
Season 2 (26 episodes)

2011

Animation

TV Cartoons

Kids' TV Shows

Comic Book & Superhero TV

Animated

Movies & TV for Kids

TV Shows based on Comics

Watch now
Is It Wrong to Try to Pick Up Girls in a Dungeon?
2015

Anime Series

Anime

Japanese TV Shows

Sci-Fi & Fantasy Anime

Anime based on Light Novels

Watch now
Islands of the Future
2014

Science & Nature Docs

Documentaries

Docuseries

Science & Nature TV

French TV Shows

Watch now
It's Okay, That's Love
2014

TV Dramas

Romantic TV Shows

Korean TV Shows

Watch now
Ithihas Ki Thali Se
2015

Social & Cultural Docs

Documentaries

Docuseries

Indian TV Shows

Food & Travel TV

Hindi-Language TV Shows

Watch now
Jack Taylor
2016

TV Mysteries

TV Dramas

Crime TV Dramas

Crime TV Shows

Irish TV Shows

TV Shows based on Books

Watch now
Jack Whitehall: Travels with My Father

Original

Season 2 (5 episodes)
Season 1 (6 episodes)

2018

Travel & Adventure Documentaries

Documentaries

Docuseries

TV Comedies

British TV Shows

Food & Travel TV

Lifestyle

Watch now
James Acaster: Repertoire

Original

2018

Comedies

TV Comedies

Irreverent Stand-Up Comedy

Stand-Up Comedy

British TV Shows

Watch now
Jamie & Jimmy's Food Fight Club

Season 3 (6 episodes)
Season 4 (6 episodes)

2016

Documentaries

Docuseries

British TV Shows

Food & Travel TV

Lifestyle

Watch now
Jane The Virgin

Season 1 (22 episodes)
Season 2 (22 episodes)
Season 3 (20 episodes)
Season 4 (17 episodes)

2017

TV Comedies

TV Dramas

Romantic TV Shows

Teen Romance

Teen TV Shows

US TV Shows

Romantic Favorites

Watch now
Japanese Style Originator
2008

TV Variety & Talk Shows

Japanese TV Shows

Watch now
Jeopardy!

Tournament of Champions II (10 episodes)
College Championship (10 episodes)
Teen Tournament (10 episodes)
Kids Week (5 episodes)
Teachers Tournament (10 episodes)

2015

Reality TV Shows

Competition Reality TV

Movies & TV for Kids

US TV Shows

Family Watch Together TV

Watch now
Jesus Code
2015

Historical Documentaries

Documentaries

Crime Documentaries

Docuseries

Crime TV Shows

Faith & Spirituality

US TV Shows

Watch now
Jhansi Ki Rani
2009

TV Dramas

Period Pieces

Political TV Shows

Indian TV Shows

Hindi-Language TV Shows

Watch now
Jimmy: The True Story of a True Idiot

Original

2018

TV Comedies

TV Dramas

Japanese TV Shows

Watch now
JoJo's Bizarre Adventure

Season 1 (26 episodes)
Jojo's Bizarre Adventure Season 2 Stardust Crusadars (48 episodes)
Diamond Is Unbreakable (39 episodes)

2016

Action Anime

Anime Series

Anime

Japanese TV Shows

Sci-Fi & Fantasy Anime

Shounen Anime

TV Shows based on Manga

Watch now
José José, el príncipe de la canción
2018

TV Dramas

Mexican TV Shows

Latin American TV Shows

Watch now
Juana Inés

Original

2016

TV Dramas

Period Pieces

Political TV Shows

Mexican TV Shows

Latin American TV Shows

Watch now
Judge vs. Judge
2017

TV Dramas

Crime TV Dramas

Crime TV Shows

Korean TV Shows

Watch now
Julie's Greenroom

Original

2017

Education for Kids

Kids' TV Shows

Kids Music

Movies & TV for Kids

Watch now
Julius Jr.

Season 1 (26 episodes)
Season 2 (26 episodes)

2015

Animation

TV Cartoons

Kids' TV Shows

Animated

Movies & TV for Kids

Watch now
Jumping Girl
2015

TV Comedies

TV Dramas

Romantic TV Shows

Korean TV Shows

Watch now
Jungle Book Safari
2014

Animation

Animal Tales

Education for Kids

TV Cartoons

Kids' TV Shows

Animated

Movies & TV for Kids

TV Shows based on Books

Watch now
Juni Taisen: Zodiac War
2017

Action Anime

Anime Series

Anime

Japanese TV Shows

Sci-Fi & Fantasy Anime

TV Shows based on Books

Anime based on Books

Anime for Gamers

Watch now
Just You
2013

TV Comedies

TV Dramas

Romantic TV Shows

Taiwanese TV Shows

Watch now
Justice

Original

2018

TV Dramas

Crime TV Dramas

Crime TV Shows

Middle Eastern TV Shows

Watch now
Justice in the City
2012

TV Dramas

Crime TV Dramas

Crime TV Shows

Singaporean TV Shows

Watch now
Justin Time

Season 1 (13 episodes)
Season 2 (13 episodes)

2012

Animation

Education for Kids

TV Cartoons

Kids' TV Shows

Canadian TV Shows

Animated

Movies & TV for Kids

Watch now
Kakegurui

Original

2017

Drama Anime

Anime Series

Anime

Japanese TV Shows

TV Thrillers

School Anime

Shounen Anime

TV Shows based on Manga

Watch now
Kakegurui
2018

TV Dramas

Japanese TV Shows

TV Thrillers

TV Shows based on Manga

Watch now
Kangchi, The Beginning

Kangchi, the Beginning (24 episodes)

2013

TV Sci-Fi & Fantasy

TV Dramas

Romantic TV Shows

Korean TV Shows

Watch now
Kantaro: The Sweet Tooth Salaryman

Original

2017

TV Comedies

Japanese TV Shows

TV Shows based on Manga

Watch now
Kate and Mim-Mim
2014

Animation

TV Cartoons

Kids' TV Shows

Canadian TV Shows

Animated

Movies & TV for Kids

Watch now
Kath and Kim

Kath and Kim: Season 1 (8 episodes)
Kath and Kim: Season 2 (8 episodes)
Kath and Kim: Season 3 (8 episodes)
Kath and Kim: Season 4 (8 episodes)
Kountdown Specials (3 episodes)
Kath and Kim: The Souvenir Editions (4 episodes)

2007

Sitcoms

TV Comedies

Australian TV Shows

Watch now
Kazoops!

Original

Season 1 (7 episodes)
Season 2 (7 episodes)
Season 3 (12 episodes)

2017

Animation

TV Cartoons

Kids' TV Shows

Australian TV Shows

Kids Music

Adventures

Animated

Movies & TV for Kids

Watch now
Kaçak
2013

TV Action & Adventure

TV Dramas

Crime TV Dramas

Crime TV Shows

TV Thrillers

Watch now
Ken Burns: The Civil War
1990

Military Documentaries

Historical Documentaries

Documentaries

Docuseries

US TV Shows

Watch now
Ken Burns: The Roosevelts: An Intimate History
2014

Documentaries

Political Documentaries

Docuseries

Political TV Shows

US TV Shows

Watch now
Ken Burns: The West
1996

Historical Documentaries

Documentaries

Docuseries

US TV Shows

Watch now
Khan: No. 1 Crime Hunter
2018

TV Comedies

TV Dramas

Crime TV Dramas

Crime TV Shows

Indian TV Shows

Watch now
Khelti Hai Zindagi Aankh Micholi
2013

TV Dramas

Indian TV Shows

Hindi-Language TV Shows

Watch now
Khotey Sikkey
2011

TV Dramas

Crime TV Dramas

Crime TV Shows

Indian TV Shows

Hindi-Language TV Shows

TV Thrillers

Watch now
Kibaoh Klashers

Season 1 (15 episodes)
Season 2 (15 episodes)

2017

Animation

TV Cartoons

Kids' TV Shows

Animated

Movies & TV for Kids

Watch now
Kikoriki

Season 1 (33 episodes)
Season 2 (26 episodes)

2010

Animation

Animal Tales

TV Cartoons

Kids' TV Shows

Animated

Movies & TV for Kids

Russian TV Shows

Watch now
Kill Me Heal Me
2015

TV Comedies

TV Dramas

Romantic TV Shows

Korean TV Shows

Watch now
Killer Instinct
2015

Documentaries

Crime Documentaries

Docuseries

Crime TV Shows

British TV Shows

Watch now
Killer Women with Piers Morgan

Series 1 (2 episodes)
Series 2 (5 episodes)

2017

Documentaries

Crime Documentaries

Docuseries

Crime TV Shows

British TV Shows

Watch now
Killjoys
2016

TV Sci-Fi & Fantasy

TV Action & Adventure

Crime TV Shows

Canadian TV Shows

TV Thrillers

Watch now
Kim's Convenience

Season 1 (13 episodes)
Season 2 (13 episodes)

2017

Sitcoms

TV Comedies

Canadian TV Shows

Watch now
Kingdom
2012

Action Anime

Anime Series

Anime

Political TV Shows

Japanese TV Shows

Seinen Anime

TV Shows based on Manga

Watch now
Kingdom

Original

2019

TV Action & Adventure

TV Dramas

Period Pieces

Political TV Shows

Korean TV Shows

TV Thrillers

Watch now
King's War
2012

TV Dramas

Political TV Shows

Mainland Chinese TV Shows

Watch now
Kino's Journey -the Beautiful World- the Animated Series
2017

Drama Anime

Anime Series

Anime

Japanese TV Shows

Anime based on Light Novels

Watch now
Kiss Me First

Original

2018

TV Sci-Fi & Fantasy

TV Action & Adventure

TV Dramas

Crime TV Dramas

Crime TV Shows

British TV Shows

Teen TV Shows

TV Thrillers

TV Shows based on Books

Watch now
Kissa Currency Ka
2015

Animation

Documentaries

Docuseries

Indian TV Shows

Hindi-Language TV Shows

Watch now
Knightfall
2017

TV Dramas

Period Pieces

US TV Shows

Watch now
Knights of Sidonia

Season 1 (12 episodes)
Season 2 (12 episodes)

2015

Anime Series

Anime

Japanese TV Shows

Sci-Fi & Fantasy Anime

Seinen Anime

TV Shows based on Manga

Watch now
Kon Kon Kon
2014

Social & Cultural Docs

Documentaries

Docuseries

Thai TV Shows

Watch now
Kong: King of the Apes

Original

Season 1 (13 episodes)
Season 2 (10 episodes)

2018

Animation

TV Cartoons

Kids' TV Shows

Adventures

Animated

Movies & TV for Kids

Watch now
KonoSuba: God's Blessing on This Wonderful World

Season 1 (10 episodes)
Season 2 (10 episodes)

2017

Anime Series

Anime

Japanese TV Shows

Sci-Fi & Fantasy Anime

Anime based on Light Novels

Watch now
Kopitiam

Season 1 (16 episodes)
Season 2 (13 episodes)
Season 3 (13 episodes)
Season 4 (13 episodes)
Season 5 (13 episodes)
Season 6 (13 episodes)
Season 7 (13 episodes)

2003

Sitcoms

TV Comedies

Malaysian TV Shows

Watch now
Kulipari: An Army of Frogs

Original

2016

Animation

TV Cartoons

Kids' TV Shows

Adventures

Animated

Movies & TV for Kids

TV Shows based on Books

Watch now
Kulipari: Dream Walker

Original

2018

Animation

TV Cartoons

Kids' TV Shows

Adventures

Animated

Movies & TV for Kids

TV Shows based on Books

Watch now
Kuroko's Basketball

Season 1 (25 episodes)
Season 2 (25 episodes)
Season 3 (25 episodes)

2015

Drama Anime

Anime Series

Anime

Teen TV Shows

Japanese TV Shows

Sports Anime

School Anime

Shounen Anime

TV Shows based on Manga

Watch now
Kuromukuro

Original

Season 1 (13 episodes)
Season 2 (13 episodes)

2016

Action Anime

Anime Series

Anime

Japanese TV Shows

Sci-Fi & Fantasy Anime

School Anime

Watch now
Kurt Seyit ve Şura
2014

TV Dramas

Romantic TV Shows

TV Shows based on Books

Watch now
LAST HOPE

Original

Part 1 (13 episodes)
Part 2 (13 episodes)

2018

Drama Anime

Action Anime

Anime Series

Anime

Japanese TV Shows

Sci-Fi & Fantasy Anime

Watch now
LEGO Bionicle: The Journey to One

Original

Season 1 (3 episodes)
Season 2 (2 episodes)

2016

Animation

TV Cartoons

Kids' TV Shows

Adventures

Animated

Movies & TV for Kids

Watch now
LEGO Elves: Secrets of Elvendale

Original

2017

Animation

TV Cartoons

Kids' TV Shows

Adventures

Animated

Movies & TV for Kids

Watch now
LEGO Friends: The Power of Friendship

Original

Season 1 (2 episodes)
Season 2 (2 episodes)

2016

Animation

TV Cartoons

Kids' TV Shows

Animated

Movies & TV for Kids

Watch now
LEGO Ninjago: Masters of Spinjitzu

Season 1 (13 episodes)
Season 2 (13 episodes)
Season 3 (8 episodes)
Season 4 (10 episodes)
Season 5 (10 episodes)
Skybound (10 episodes)

2016

Animation

TV Cartoons

Kids' TV Shows

Animated

Movies & TV for Kids

Scandinavian TV Shows

Danish TV Shows

Watch now
LEGO: City
2017

Animation

TV Cartoons

Kids' TV Shows

Animated

Movies & TV for Kids

Scandinavian TV Shows

Danish TV Shows

Watch now
LOST SONG

Original

2018

Drama Anime

Anime Series

Anime

Japanese TV Shows

Sci-Fi & Fantasy Anime

Watch now
La Doña
2016

TV Dramas

US TV Shows

TV Shows based on Books

Watch now
La Femme
2016

TV Dramas

Malaysian TV Shows

Watch now
La Grande Chaumière Violette
2016

TV Dramas

Political TV Shows

Taiwanese TV Shows

Watch now
La Mante

Original

2017

TV Mysteries

TV Dramas

Crime TV Dramas

Crime TV Shows

French TV Shows

TV Thrillers

Watch now
La Reina del Sur
2011

TV Dramas

Crime TV Dramas

Crime TV Shows

Mexican TV Shows

Latin American TV Shows

TV Shows based on Books

Watch now
La casa de al lado
2011

TV Mysteries

TV Dramas

Crime TV Dramas

Crime TV Shows

US TV Shows

Watch now
Lady Dynamite

Original

Season 1 (12 episodes)
Season 2 (8 episodes)

2017

Sitcoms

TV Comedies

US TV Shows

Watch now
Land Girls

Series 1 (5 episodes)
Series 2 (5 episodes)
Series 3 (5 episodes)

2011

TV Dramas

British TV Shows

Watch now
Larry Charles' Dangerous World of Comedy

Original

2019

Documentaries

Docuseries

TV Comedies

US TV Shows

Watch now
Larva

Season 1 (8 episodes)
Season 2 (8 episodes)
Season 3 (8 episodes)

2015

Animation

TV Animated Comedies

TV Comedies

TV Cartoons

Kids' TV Shows

Animated

Movies & TV for Kids

Korean TV Shows

Watch now
Larva Island

Original

Season 1 (13 episodes)
Season 2 (13 episodes)

2019

Animation

TV Animated Comedies

TV Comedies

TV Cartoons

Kids' TV Shows

Animated

Movies & TV for Kids

Korean TV Shows

Watch now
Last
2015

TV Action & Adventure

TV Dramas

Crime TV Dramas

Crime TV Shows

Korean TV Shows

TV Thrillers

Watch now
Last Chance U

Original

EMCC: Part 1 (6 episodes)
EMCC: Part 2 (8 episodes)
INDY: Part 1 (8 episodes)
EMCC & Life After (1 episodes)

2018

Sports Documentaries

Documentaries

Sports & Fitness

Docuseries

US TV Shows

Watch now
Lavender
2002

TV Dramas

Romantic TV Shows

Taiwanese TV Shows

Watch now
Laws of Attraction
2012

TV Comedies

TV Dramas

Romantic TV Shows

Malaysian TV Shows

Watch now
Learning Songs by Little Baby Bum: Nursery Rhyme Friends
2015

Animation

Education for Kids

TV Cartoons

Kids' TV Shows

British TV Shows

Kids Music

Animated

Movies & TV for Kids

Watch now
Legend Quest

Original

2017

Animation

TV Cartoons

Kids' TV Shows

Adventures

Animated

Movies & TV for Kids

Mexican TV Shows

Latin American TV Shows

Watch now
Legends of Strength

Collection 1 (2 episodes)

2017

Biographical Documentaries

Documentaries

Docuseries

US TV Shows

Lifestyle

Watch now
Lego Friends

Season 1 (6 episodes)
Season 2 (6 episodes)

2016

Animation

TV Cartoons

Kids' TV Shows

Animated

Movies & TV for Kids

Scandinavian TV Shows

Danish TV Shows

Watch now
Leo & Tig
2017

Animation

Animal Tales

TV Cartoons

Kids' TV Shows

Adventures

Animated

Movies & TV for Kids

Russian TV Shows

Watch now
Let's Eat 2
2015

TV Comedies

Romantic TV Shows

Korean TV Shows

Watch now
Let's Eat
2013

TV Comedies

Romantic TV Shows

Korean TV Shows

Watch now
Leyla and Mecnun

Season 1 (20 episodes)
Season 2 (41 episodes)
Season 3 (43 episodes)

2014

TV Comedies

Romantic TV Shows

Watch now
Lie to Me
2011

TV Dramas

Romantic TV Shows

Korean TV Shows

Watch now
Life

Original

2018

TV Dramas

Korean TV Shows

Watch now
Life Below Zero
2013

Documentaries

Docuseries

Science & Nature TV

US TV Shows

Watch now
Life Plan A and B
2016

TV Dramas

Romantic TV Shows

Taiwanese TV Shows

Watch now
Lilyhammer

Original

Season 1 (8 episodes)
Season 2 (8 episodes)
Season 3 (8 episodes)

2014

TV Comedies

TV Dramas

Crime TV Dramas

Crime TV Shows

US TV Shows

Watch now
Limitless
2016

TV Sci-Fi & Fantasy

TV Dramas

Crime TV Dramas

Crime TV Shows

US TV Shows

Watch now
Limmy's Show!

Season 1 (6 episodes)
Season 2 (6 episodes)
Season 3 (6 episodes)

2012

TV Comedies

British TV Shows

Watch now
Line of Duty

Season 1 (5 episodes)
Season 2 (6 episodes)
Season 3 (6 episodes)
Season 4 (6 episodes)

2017

TV Dramas

Crime TV Dramas

Crime TV Shows

British TV Shows

TV Thrillers

Watch now
Liquid Science
2017

Science & Nature Docs

Documentaries

Docuseries

Science & Nature TV

US TV Shows

Watch now
Listen to Love
2016

TV Dramas

Korean TV Shows

Watch now
Little Baby Bum: Nursery Rhyme Friends
2017

Animation

TV Cartoons

Kids' TV Shows

British TV Shows

Animated

Movies & TV for Kids

Watch now
Little Singham
2018

TV Comedies

Kids' TV Shows

Comic Book & Superhero TV

Indian TV Shows

Movies & TV for Kids

Hindi-Language TV Shows

Watch now
Little Things

Original

Season 2 (8 episodes)
Season 1 (5 episodes)

2018

TV Comedies

TV Dramas

Romantic TV Shows

Indian TV Shows

Hindi-Language TV Shows

Watch now
Little Witch Academia

Original

Season 1 (13 episodes)
Season 2 (12 episodes)

2017

Anime Series

Anime

Japanese TV Shows

Animated

Movies & TV for Kids

Sci-Fi & Fantasy Anime

Family Watch Together TV

Watch now
Live

Original

2018

TV Dramas

Crime TV Dramas

Crime TV Shows

Korean TV Shows

Watch now
Llama Llama

Original

2018

Animation

Animal Tales

Education for Kids

TV Cartoons

Kids' TV Shows

Animated

Movies & TV for Kids

TV Shows based on Books

Watch now
Loaded

Loaded: Season 1 (8 episodes)

2017

TV Comedies

TV Dramas

British TV Shows

Watch now
Locust
2014

TV Dramas

Crime TV Dramas

Crime TV Shows

Romantic TV Shows

TV Thrillers

Russian TV Shows

Watch now
LoliRock
2014

Animation

TV Cartoons

Kids' TV Shows

Kids Music

Music & Musicals

Adventures

Animated

Movies & TV for Kids

Watch now
Long Shadow
2014

Historical Documentaries

Documentaries

Political Documentaries

Docuseries

Political TV Shows

British TV Shows

TV Shows based on Books

Watch now
Lords and Ladles

Season 1 (6 episodes)
Season 2 (6 episodes)

2016

Social & Cultural Docs

Documentaries

Docuseries

Irish TV Shows

Food & Travel TV

Lifestyle

Watch now
Losers

Original

Collection 1 (8 episodes)

2019

Sports Documentaries

Documentaries

Sports & Fitness

Docuseries

US TV Shows

Watch now
Lost

Season 1 (25 episodes)
Season 2 (24 episodes)
Season 3 (23 episodes)
Season 4 (14 episodes)
Season 5 (17 episodes)
Season 6 (17 episodes)

2010

TV Sci-Fi & Fantasy

TV Action & Adventure

TV Dramas

US TV Shows

Watch now
Lost & Found Music Studios

Original

Season 1 (14 episodes)
Season 2 (13 episodes)

2016

TV Dramas

Kids' TV Shows

Kids Music

Music & Musicals

Canadian TV Shows

Movies & TV for Kids

Watch now
Lost Treasure Hunters
2014

Travel & Adventure Documentaries

Documentaries

Docuseries

TV Action & Adventure

US TV Shows

Watch now
Lost in Space

Original

2018

TV Sci-Fi & Fantasy

TV Action & Adventure

TV Dramas

Adventures

Movies & TV for Kids

US TV Shows

Family Watch Together TV

Watch now
Love

Original

Season 1 (10 episodes)
Season 2 (12 episodes)
Season 3 (12 episodes)

2018

TV Comedies

TV Dramas

Romantic TV Shows

US TV Shows

Watch now
Love Around
2013

TV Comedies

Romantic TV Shows

Taiwanese TV Shows

Watch now
Love Bird
2013

TV Dramas

Romantic TV Shows

TV Shows based on Books

Watch now
Love Cheque Charge
2014

TV Comedies

Romantic TV Shows

Taiwanese TV Shows

Watch now
Love Cuisine
2015

TV Comedies

TV Dramas

Romantic TV Shows

Taiwanese TV Shows

Watch now
Love Exposure The TV-Show
2017

TV Comedies

TV Dramas

Japanese TV Shows

Watch now
Love Family
2013

TV Comedies

Romantic TV Shows

Taiwanese TV Shows

Watch now
Love Is in the Air
2010

TV Dramas

Watch now
Love Me As I Am

Season 1 (22 episodes)
Season 2 (41 episodes)
Season 3 (26 episodes)

2015

TV Comedies

TV Dramas

Romantic TV Shows

Watch now
Love Me or Leave Me
2012

TV Comedies

TV Dramas

Romantic TV Shows

Taiwanese TV Shows

Watch now
Love Now
2012

TV Comedies

TV Dramas

Romantic TV Shows

Taiwanese TV Shows

Watch now
Love O2O
2016

TV Dramas

Romantic TV Shows

TV Shows based on Books

Mainland Chinese TV Shows

Watch now
Love Rain
2012

TV Dramas

Romantic TV Shows

Korean TV Shows

Watch now
Love Rhythms - Accidental Daddy
2016

TV Comedies

TV Dramas

Thai TV Shows

Watch now
Love Storm
2016

TV Comedies

Romantic TV Shows

Taiwanese TV Shows

Watch now
Love You
2011

TV Comedies

TV Dramas

Romantic TV Shows

Taiwanese TV Shows

Watch now
Love Your Garden
2013

Reality TV Shows

Makeover Reality TV

British TV Shows

Home & Garden TV Shows

Lifestyle

Watch now
Love and Fortune
2018

TV Dramas

Romantic TV Shows

Japanese TV Shows

TV Shows based on Manga

Watch now
Love and Hong Kong
2017

TV Dramas

Romantic TV Shows

Japanese TV Shows

Watch now
Love and Lies
2017

Anime Series

Anime

Romantic TV Shows

Japanese TV Shows

Romance Anime

School Anime

TV Shows based on Manga

Watch now
Love and Marriage
2014

TV Comedies

TV Dramas

Romantic TV Shows

Korean TV Shows

Watch now
Love for Ten: Generation of Youth
2013

TV Comedies

TV Dramas

Romantic TV Shows

Korean TV Shows

TV Shows based on Books

Watch now
Love in the Moonlight
2016

TV Comedies

Political TV Shows

Romantic TV Shows

Korean TV Shows

Romantic Favorites

Watch now
Lovesick

Original

Season 1 (6 episodes)
Season 2 (8 episodes)
Season 3 (8 episodes)

2018

Sitcoms

TV Comedies

Romantic TV Shows

British TV Shows

Watch now
Lovesick
2014

TV Dramas

Romantic TV Shows

TV Shows based on Books

Thai TV Shows

Watch now
Loving Ibiza: Series
2013

TV Comedies

TV Dramas

Romantic TV Shows

Watch now
Lucifer

Season 1 (13 episodes)
Season 2 (18 episodes)
Season 3 (26 episodes)

2017

TV Sci-Fi & Fantasy

TV Dramas

Crime TV Dramas

Crime TV Shows

US TV Shows

TV Shows based on Comics

Watch now
Lucky Days
2010

TV Comedies

TV Dramas

Romantic TV Shows

Taiwanese TV Shows

Watch now
Lucky Romance
2016

TV Comedies

Romantic TV Shows

Korean TV Shows

Watch now
Luna Petunia

Original

Season 1 (11 episodes)
Season 2 (5 episodes)
Season 3 (6 episodes)

2017

Animation

TV Cartoons

Kids' TV Shows

Animated

Movies & TV for Kids

Watch now
Luna Petunia: Return to Amazia

Original

Season 2 (6 episodes)
Season 1 (5 episodes)

2018

Animation

TV Cartoons

Kids' TV Shows

Adventures

Animated

Movies & TV for Kids

Watch now
MINDHUNTER

Original

2017

TV Mysteries

TV Dramas

Crime TV Dramas

Crime TV Shows

US TV Shows

TV Thrillers

TV Shows based on Books

Watch now
Mad Men

Season 1 (13 episodes)
Season 2 (13 episodes)
Season 3 (13 episodes)
Season 4 (13 episodes)
Season 5 (13 episodes)
Season 6 (13 episodes)
Season 7 (14 episodes)

2014

TV Dramas

US TV Shows

Watch now
Madam Secretary

Season 1 (22 episodes)
Season 2 (23 episodes)
Season 3 (23 episodes)

2017

TV Dramas

Political TV Shows

US TV Shows

Watch now
Made in Mexico

Original

2018

Reality TV Shows

Mexican TV Shows

Latin American TV Shows

Lifestyle

Watch now
Maggie & Bianca: Fashion Friends

Season 1 (26 episodes)
Season 2 (26 episodes)

2017

Sitcoms

TV Comedies

Kids' TV Shows

Italian TV Shows

Movies & TV for Kids

Watch now
Magi: Adventure of Sinbad

Original

2016

Action Anime

Anime Series

Anime

Japanese TV Shows

Sci-Fi & Fantasy Anime

Shounen Anime

TV Shows based on Manga

Watch now
Magi: The Kingdom of Magic

The Kingdom of Magic (25 episodes)

2013

Action Anime

Anime Series

Anime

Japanese TV Shows

Sci-Fi & Fantasy Anime

Shounen Anime

TV Shows based on Manga

Watch now
Magi: The Labyrinth of Magic
2012

Action Anime

Anime Series

Anime

Japanese TV Shows

Sci-Fi & Fantasy Anime

Shounen Anime

TV Shows based on Manga

Watch now
Magic Phone
2016

TV Dramas

Romantic TV Shows

Korean TV Shows

Watch now
Magic for Humans

Original

2018

Reality TV Shows

US TV Shows

Watch now
Maharakshak Devi
2015

TV Sci-Fi & Fantasy

TV Action & Adventure

Indian TV Shows

Hindi-Language TV Shows

Watch now
Maharakshak: Aryan
2014

TV Sci-Fi & Fantasy

TV Action & Adventure

Comic Book & Superhero TV

Indian TV Shows

Hindi-Language TV Shows

Watch now
Mahi Way
2010

Sitcoms

TV Comedies

Indian TV Shows

Hindi-Language TV Shows

Watch now
Mahmut & Meryem
2013

TV Dramas

Romantic TV Shows

TV Shows based on Books

Watch now
Mak Cun
2015

TV Comedies

TV Dramas

Malaysian TV Shows

Watch now
Making a Murderer

Original

Part 2 (10 episodes)
Part 1 (10 episodes)

2018

Social & Cultural Docs

Documentaries

Crime Documentaries

Docuseries

Crime TV Shows

US TV Shows

Watch now
Mako Mermaids: An H2O Adventure

Season 1 (26 episodes)
Season 2 (13 episodes)
Season 3 (13 episodes)

2015

Kids' TV Shows

Australian TV Shows

Movies & TV for Kids

Watch now
Man & Beast with Martin Clunes
2015

Science & Nature Docs

Documentaries

Docuseries

British TV Shows

Science & Nature TV

Watch now
Man Down

Season 1 (7 episodes)
Season 2 (7 episodes)
Season 3 (6 episodes)
Season 4 (6 episodes)

2017

TV Comedies

British TV Shows

Watch now
Man Like Mobeen

Season 1 (4 episodes)
Season 2 (4 episodes)

2019

TV Comedies

British TV Shows

Watch now
Man to Man

Original

2017

TV Action & Adventure

TV Dramas

Romantic TV Shows

Korean TV Shows

Watch now
Man vs Wild with Sunny Leone
2018

Reality TV Shows

TV Action & Adventure

Indian TV Shows

Hindi-Language TV Shows

Watch now
Manhunt

Original

2017

TV Mysteries

TV Dramas

Crime TV Dramas

Crime TV Shows

US TV Shows

TV Thrillers

Watch now
Maniac

Original

Limited Series (10 episodes)

2018

TV Comedies

TV Dramas

US TV Shows

Watch now
Maniac
2015

TV Comedies

TV Dramas

Scandinavian TV Shows

Watch now
Marcella

Original

Season 1 (8 episodes)
Season 2 (8 episodes)

2017

TV Dramas

Crime TV Dramas

Crime TV Shows

British TV Shows

TV Thrillers

Watch now
Marching Orders

Original

2018

Social & Cultural Docs

Documentaries

Docuseries

US TV Shows

Watch now
Marco Polo

Original

Season 1 (10 episodes)
Season 2 (10 episodes)

2016

TV Action & Adventure

TV Dramas

Period Pieces

US TV Shows

Watch now
Marlon
2017

Sitcoms

TV Comedies

US TV Shows

Family Watch Together TV

Watch now
Marriage Contract
2016

TV Dramas

Romantic TV Shows

Korean TV Shows

Watch now
Marseille

Original

Season 1 (8 episodes)
Season 2 (8 episodes)

2018

TV Dramas

Political TV Shows

French TV Shows

TV Thrillers

Watch now
Martha Bakes

Season 5 (9 episodes)
Season 6 (13 episodes)

2016

Special Interest

Movies & TV for Kids

US TV Shows

Family Watch Together TV

Watch now
Martin Clunes: A Man and His Dogs
2008

Documentaries

British Movies

Watch now
Marvel's Agents of S.H.I.E.L.D.

Season 1 (22 episodes)
Season 2 (22 episodes)
Season 3 (22 episodes)
Season 4 (22 episodes)
Season 5 (22 episodes)

2017

TV Sci-Fi & Fantasy

TV Action & Adventure

Comic Book & Superhero TV

US TV Shows

TV Shows based on Comics

Watch now
Marvel's Daredevil

Original

Season 1 (13 episodes)
Season 2 (13 episodes)
Season 3 (13 episodes)

2018

TV Action & Adventure

Crime TV Shows

Comic Book & Superhero TV

US TV Shows

TV Shows based on Comics

Watch now
Marvel's Iron Fist

Original

Season 1 (13 episodes)
Season 2 (10 episodes)

2018

TV Action & Adventure

TV Dramas

Crime TV Dramas

Crime TV Shows

Comic Book & Superhero TV

US TV Shows

TV Shows based on Comics

Watch now
Marvel's Jessica Jones

Original

Season 1 (13 episodes)
Season 2 (13 episodes)

2018

TV Action & Adventure

TV Dramas

Crime TV Dramas

Crime TV Shows

Comic Book & Superhero TV

US TV Shows

TV Shows based on Comics

Watch now
Marvel's Luke Cage

Original

Season 1 (13 episodes)
Season 2 (13 episodes)

2018

TV Action & Adventure

TV Dramas

Crime TV Dramas

Crime TV Shows

Comic Book & Superhero TV

US TV Shows

TV Shows based on Comics

Watch now
Marvel's The Defenders

Original

Limited Series (8 episodes)

2017

TV Action & Adventure

TV Dramas

Crime TV Dramas

Crime TV Shows

Comic Book & Superhero TV

US TV Shows

TV Shows based on Comics

Watch now
Marvel's The Punisher

Original

Season 1 (13 episodes)
Season 2 (13 episodes)

2019

TV Action & Adventure

Crime TV Shows

US TV Shows

TV Thrillers

TV Shows based on Comics

Watch now
Mary Portas: Secret Shopper
2016

Reality TV Shows

Makeover Reality TV

British TV Shows

Lifestyle

Watch now
Master of None

Original

Season 1 (10 episodes)
Season 2 (10 episodes)

2017

Sitcoms

TV Comedies

US TV Shows

Watch now
Max & Ruby

Season 1 (13 episodes)
Season 2 (13 episodes)

2003

Animation

Animal Tales

TV Cartoons

Kids' TV Shows

Canadian TV Shows

Animated

Movies & TV for Kids

TV Shows based on Books

Watch now
MeatEater

Original

2018

Science & Nature Docs

Documentaries

Docuseries

Science & Nature TV

US TV Shows

Watch now
Medal of Honor

Original

2018

Military Documentaries

Historical Documentaries

Documentaries

Docuseries

TV Dramas

US TV Shows

Watch now
Megalobox
2018

Drama Anime

Action Anime

Anime Series

Anime

Japanese TV Shows

Sports Anime

Watch now
Memories of the Alhambra

Original

2018

TV Sci-Fi & Fantasy

Romantic TV Shows

Korean TV Shows

TV Thrillers

Watch now
Memory Love
2017

TV Dramas

Romantic TV Shows

Taiwanese TV Shows

Watch now
Men on a Mission

Best of 2015-2016 (20 episodes)
2017 (37 episodes)
2018 (48 episodes)

2018

TV Comedies

TV Variety & Talk Shows

Korean TV Shows

Watch now
Mere Papa Hero Hiralal
2018

TV Dramas

Indian TV Shows

Hindi-Language TV Shows

Social Issue TV Dramas

Watch now
Merlin

Season 1 (13 episodes)
Season 2 (13 episodes)
Season 3 (13 episodes)
Season 4 (13 episodes)
Season 5 (13 episodes)

2012

TV Sci-Fi & Fantasy

TV Action & Adventure

TV Dramas

Period Pieces

British TV Shows

Watch now
Metallica: Some Kind of Monster

Collection 1 (2 episodes)

2014

Music

Rock & Pop Concerts

Critically-acclaimed Movies

Documentaries

Music & Musicals

Music & Concert Documentaries

US Movies

Watch now
Meteor Garden

Season 1 (29 episodes)
Season 2 (31 episodes)

2001

TV Dramas

Romantic TV Shows

Teen Romance

Teen TV Shows

Taiwanese TV Shows

TV Shows based on Manga

Watch now
Metropolis
2015

Travel & Adventure Documentaries

Social & Cultural Docs

Historical Documentaries

Documentaries

Docuseries

US TV Shows

Food & Travel TV

Watch now
Midnight Diner: Tokyo Stories

Original

2016

TV Dramas

Japanese TV Shows

TV Shows based on Manga

Watch now
Million Pound Menu

Original

2018

Reality TV Shows

British TV Shows

Food & Travel TV

Watch now
Million Yen Women

Original

2017

TV Mysteries

TV Dramas

Crime TV Dramas

Crime TV Shows

Japanese TV Shows

TV Thrillers

TV Shows based on Manga

Watch now
Mind Game
2015

TV Dramas

Crime TV Dramas

Crime TV Shows

Singaporean TV Shows

Watch now
Minecraft: Story Mode
2015

Animation

TV Cartoons

Kids' TV Shows

Adventures

Animated

Movies & TV for Kids

Watch now
Miniforce
2016

Animation

TV Cartoons

Kids' TV Shows

Animated

Movies & TV for Kids

Korean TV Shows

Watch now
Misaeng
2014

TV Dramas

Korean TV Shows

Watch now
Mischievous Kiss 1
2013

TV Comedies

Romantic TV Shows

Teen Romance

Teen TV Shows

Japanese TV Shows

TV Shows based on Manga

Watch now
Mischievous Kiss 2
2014

TV Comedies

Romantic TV Shows

Teen Romance

Teen TV Shows

Japanese TV Shows

TV Shows based on Manga

Watch now
Miss Fisher's Murder Mysteries

Series 1 (13 episodes)
Series 2 (13 episodes)
Series 3 (8 episodes)

2015

TV Mysteries

TV Dramas

Crime TV Dramas

Crime TV Shows

Australian TV Shows

TV Shows based on Books

Watch now
Miss Kobayashi's Dragon Maid
2017

Anime Series

Anime

Japanese TV Shows

Sci-Fi & Fantasy Anime

TV Shows based on Manga

Watch now
Miss in Kiss
2016

TV Comedies

Romantic TV Shows

Teen Romance

Teen TV Shows

Taiwanese TV Shows

TV Shows based on Comics

Watch now
Missing 9
2017

TV Mysteries

TV Dramas

Korean TV Shows

TV Thrillers

Watch now
Misty
2018

TV Mysteries

TV Dramas

Crime TV Dramas

Crime TV Shows

Romantic TV Shows

Korean TV Shows

Watch now
Mob Psycho 100
2016

Action Anime

Anime Series

Anime

Japanese TV Shows

School Anime

Shounen Anime

TV Shows based on Manga

Watch now
Mob Psycho 100

Original

2018

TV Sci-Fi & Fantasy

TV Comedies

TV Action & Adventure

Teen TV Shows

Japanese TV Shows

TV Shows based on Manga

Watch now
Mobile Suit Gundam UC
2014

Action Anime

Anime Series

Anime

Japanese TV Shows

Sci-Fi & Fantasy Anime

Watch now
Modern Family

Season 1 (24 episodes)
Season 2 (24 episodes)
Season 3 (24 episodes)
Season 4 (24 episodes)
Season 5 (24 episodes)
Season 6 (24 episodes)
Season 7 (22 episodes)
Season 8 (22 episodes)

2017

Sitcoms

TV Comedies

US TV Shows

Watch now
Momo Salon
2014

TV Comedies

TV Dramas

Romantic TV Shows

Korean TV Shows

Watch now
Money Flower

Money Flower (24 episodes)

2018

TV Dramas

Korean TV Shows

Watch now
Money Heist

Original

Part 1 (13 episodes)
Part 2 (9 episodes)

2017

Crime TV Shows

TV Thrillers

Spanish TV Shows

Watch now
Monkey Twins

Original

2018

TV Action & Adventure

Crime TV Shows

Thai TV Shows

Watch now
Monthly Girls' Nozaki Kun
2014

Anime Series

Anime

Romantic TV Shows

Japanese TV Shows

Romance Anime

School Anime

TV Shows based on Manga

Watch now
Monty Don's French Gardens
2013

Documentaries

Docuseries

British TV Shows

Home & Garden TV Shows

Lifestyle

Watch now
Monty Don's Italian Gardens
2011

Documentaries

Docuseries

British TV Shows

Home & Garden TV Shows

Lifestyle

Watch now
Monty Python's Fliegender Zirkus
1972

TV Comedies

German TV Shows

Watch now
Monty Python's Flying Circus

Series 1 (13 episodes)
Series 2 (13 episodes)
Series 3 (13 episodes)
Series 4 (6 episodes)

1974

TV Comedies

British TV Shows

Watch now
Moorim School
2016

TV Sci-Fi & Fantasy

TV Action & Adventure

TV Dramas

Romantic TV Shows

Teen Romance

Teen TV Shows

Korean TV Shows

Watch now
Morocco: Love in Times of War

Original

2017

TV Dramas

Romantic TV Shows

Spanish TV Shows

Watch now
Most Haunted
2014

Reality TV Shows

British TV Shows

Watch now
Mother Goose Club

Season 1 (5 episodes)
Season 2 (5 episodes)

2016

Kids' TV Shows

Movies & TV for Kids

Watch now
Motown Magic

Original

2018

Animation

TV Cartoons

Kids' TV Shows

Australian TV Shows

Kids Music

Music & Musicals

Adventures

Animated

Movies & TV for Kids

Watch now
Moving Art

Season 1 (6 episodes)
Season 2 (7 episodes)

2017

Special Interest

US TV Shows

Watch now
Moving On
2016

TV Dramas

Political TV Shows

Malaysian TV Shows

Watch now
Mr. Sunshine

Original

2018

TV Dramas

Period Pieces

Political TV Shows

Romantic TV Shows

Korean TV Shows

Watch now
Ms. Hammurabi
2018

TV Dramas

Korean TV Shows

TV Shows based on Books

Watch now
Murder Mountain

Original

2018

Documentaries

Crime Documentaries

Docuseries

Crime TV Shows

US TV Shows

Watch now
Murphy's Law of Love
2015

TV Comedies

Romantic TV Shows

Taiwanese TV Shows

Watch now
Mutant Busters

Season 1 (26 episodes)
Season 2 (26 episodes)

2017

Animation

TV Animated Comedies

TV Comedies

TV Cartoons

Kids' TV Shows

Adventures

Animated

Movies & TV for Kids

Spanish TV Shows

Watch now
My First Girlfriend is a Gal
2017

Anime Series

Anime

Romantic TV Shows

Japanese TV Shows

Romance Anime

School Anime

Shounen Anime

TV Shows based on Manga

Watch now
My Girlfriend Is a Gumiho

My Girlfriend Is a Gumiho (16 episodes)

2010

TV Sci-Fi & Fantasy

TV Comedies

Romantic TV Shows

Korean TV Shows

Watch now
My Hero Academia

Season 1 (13 episodes)
Season 2 (25 episodes)
Season 3 (25 episodes)

2018

Action Anime

Anime Series

Anime

Comic Book & Superhero TV

Teen TV Shows

Japanese TV Shows

School Anime

Shounen Anime

TV Shows based on Manga

Watch now
My Horrible Boss
2016

TV Comedies

TV Dramas

Romantic TV Shows

Korean TV Shows

Watch now
My ID is Gangnam Beauty
2018

TV Dramas

Romantic TV Shows

Korean TV Shows

TV Shows based on Comics

Watch now
My Life My Story
2017

TV Variety & Talk Shows

Indian TV Shows

Hindi-Language TV Shows

Watch now
My Little Baby
2016

TV Comedies

TV Dramas

Romantic TV Shows

Korean TV Shows

Watch now
My Little Lover
2015

TV Sci-Fi & Fantasy

TV Dramas

Romantic TV Shows

Teen Romance

Teen TV Shows

Japanese TV Shows

TV Shows based on Manga

Watch now
My Little Pony: Friendship Is Magic

Season 1 (26 episodes)
Season 2 (26 episodes)
Season 3 (13 episodes)
Season 4 (26 episodes)
Season 5 (26 episodes)
Season 6 (26 episodes)

2017

Animation

Animal Tales

TV Cartoons

Kids' TV Shows

Animated

Movies & TV for Kids

Watch now
My Love from the Star

My Love From the Star (21 episodes)

2013

TV Sci-Fi & Fantasy

TV Comedies

Romantic TV Shows

Korean TV Shows

Romantic Favorites

Watch now
My Next Guest Needs No Introduction With David Letterman

Original

2018

TV Variety & Talk Shows

Political TV Shows

US TV Shows

Watch now
My Only Love Song

Original

2017

TV Comedies

Romantic TV Shows

Korean TV Shows

Watch now
My Runway
2016

TV Comedies

TV Dramas

Romantic TV Shows

Korean TV Shows

Watch now
My Sassy Girl
2017

TV Dramas

Period Pieces

Romantic TV Shows

Korean TV Shows

TV Shows based on Books

Watch now
Mystic Whispers
2014

TV Dramas

TV Horror

Singaporean TV Shows

Watch now
MythBusters

Season 4 (30 episodes)
Season 5 (10 episodes)

2007

Reality TV Shows

Science & Nature TV

Movies & TV for Kids

US TV Shows

Family Watch Together TV

Watch now
Märchen Mädchen
2018

Anime Series

Anime

Japanese TV Shows

Sci-Fi & Fantasy Anime

School Anime

Watch now
NCIS

Season 11 (24 episodes)
Season 12 (24 episodes)
Season 13 (24 episodes)

2016

TV Mysteries

TV Dramas

Crime TV Dramas

Crime TV Shows

US TV Shows

Watch now
NCIS: Los Angeles

Season 5 (24 episodes)
Season 6 (24 episodes)
Season 7 (24 episodes)

2015

TV Mysteries

TV Dramas

Crime TV Dramas

Crime TV Shows

US TV Shows

Watch now
Nailed It!

Original

Season 1 (6 episodes)
Season 2 (7 episodes)

2018

Reality TV Shows

Competition Reality TV

Movies & TV for Kids

US TV Shows

Food & Travel TV

Family Watch Together TV

Watch now
Nailed It! Holiday!

Original

2018

Reality TV Shows

Competition Reality TV

Movies & TV for Kids

US TV Shows

Food & Travel TV

Family Watch Together TV

Watch now
Nailed It! Mexico

Original

2019

Reality TV Shows

Competition Reality TV

Movies & TV for Kids

Mexican TV Shows

Latin American TV Shows

Food & Travel TV

Family Watch Together TV

Watch now
Narcos

Original

Season 1 (10 episodes)
Season 2 (10 episodes)
Season 3 (10 episodes)

2017

TV Action & Adventure

TV Dramas

Crime TV Dramas

Crime TV Shows

US TV Shows

TV Thrillers

Watch now
Narcos: Mexico

Original

2018

TV Action & Adventure

TV Dramas

Crime TV Dramas

Crime TV Shows

US TV Shows

TV Thrillers

Watch now
Naruto

Season 1 (26 episodes)
Season 2 (26 episodes)
Season 3 (28 episodes)
Season 4 (26 episodes)
Season 5 (29 episodes)
Season 6 (25 episodes)
Season 7 (26 episodes)
Season 8 (26 episodes)
Season 9 (8 episodes)

2008

Action Anime

Anime Series

Anime

Japanese TV Shows

Adventures

Animated

Movies & TV for Kids

Sci-Fi & Fantasy Anime

Family Watch Together TV

Shounen Anime

TV Shows based on Manga

Watch now
Neo Yokio

Original

Season 1 (6 episodes)
Pink Christmas (1 episodes)

2018

TV Sci-Fi & Fantasy

Animation

TV Animated Comedies

TV Comedies

Teen TV Shows

US TV Shows

Watch now
Netflix Presents: The Characters

Original

2016

TV Comedies

US TV Shows

Watch now
Nexo Knights

Season 1 (10 episodes)
The Book of Monsters: Season 2 (10 episodes)

2016

Animation

TV Cartoons

Kids' TV Shows

Adventures

Animated

Movies & TV for Kids

Scandinavian TV Shows

Danish TV Shows

Watch now
Nice Guy
2012

TV Dramas

Romantic TV Shows

Korean TV Shows

Watch now
Nicky Jam: El Ganador

Original

2018

TV Dramas

Crime TV Dramas

Crime TV Shows

Latin American TV Shows

Watch now
Nightflyers

Original

2018

TV Sci-Fi & Fantasy

US TV Shows

TV Horror

TV Thrillers

TV Shows based on Books

Watch now
Nightmare High
2016

TV Mysteries

TV Dramas

Korean TV Shows

Watch now
Nine: Nine Time Travels
2013

TV Sci-Fi & Fantasy

TV Mysteries

TV Dramas

Korean TV Shows

Watch now
Ninja Hattori

Season 1 (26 episodes)
Season 2 (26 episodes)

2012

Anime Series

Anime

Kids' TV Shows

Japanese TV Shows

Animated

Movies & TV for Kids

Family Watch Together TV

Shounen Anime

TV Shows based on Manga

Watch now
No Game No Life
2014

Anime Series

Anime

Japanese TV Shows

Sci-Fi & Fantasy Anime

Anime for Gamers

Anime based on Light Novels

Watch now
Noddy Toyland Detective

Season 1 (13 episodes)
Season 2 (13 episodes)

2016

Animation

TV Cartoons

Kids' TV Shows

Animated

Movies & TV for Kids

TV Shows based on Books

Watch now
Noragami
2014

Action Anime

Anime Series

Anime

Japanese TV Shows

Sci-Fi & Fantasy Anime

Shounen Anime

TV Shows based on Manga

Watch now
Noragami Aragoto
2015

Action Anime

Anime Series

Anime

Japanese TV Shows

Sci-Fi & Fantasy Anime

Shounen Anime

TV Shows based on Manga

Watch now
Norm Macdonald Has a Show

Original

2018

TV Comedies

US TV Shows

Watch now
Norsemen

Original

Season 1 (6 episodes)
Season 2 (6 episodes)

2018

Sitcoms

TV Comedies

Scandinavian TV Shows

Watch now
Northern Rescue

Original

2019

TV Dramas

US TV Shows

Watch now
November 13: Attack on Paris

Original

Limited Series (3 episodes)

2018

Social & Cultural Docs

Documentaries

Docuseries

French TV Shows

Watch now
Nowhere Boys

Season 1 (13 episodes)
Season 2 (13 episodes)
Season 3 (13 episodes)

2017

TV Sci-Fi & Fantasy

TV Action & Adventure

TV Dramas

Australian TV Shows

Adventures

Movies & TV for Kids

Family Watch Together TV

Watch now
O-Negative, Love Can't Be Designed
2016

TV Dramas

Romantic TV Shows

Thai TV Shows

Watch now
OCTB
2017

TV Dramas

Crime TV Dramas

Crime TV Shows

TV Thrillers

Watch now
Obsession: Dark Desires
2015

Documentaries

Crime Documentaries

Docuseries

Crime TV Shows

US TV Shows

Watch now
Occupied

Season 1 (10 episodes)
Occupied: Season 2 (8 episodes)

2017

TV Dramas

Political TV Shows

Scandinavian TV Shows

TV Thrillers

Watch now
Odd Squad

Season 1 (23 episodes)
Season 2 (17 episodes)

2015

TV Comedies

Education for Kids

Kids' TV Shows

Canadian TV Shows

Movies & TV for Kids

Watch now
Oddbods
2017

Animation

TV Animated Comedies

TV Comedies

TV Cartoons

Kids' TV Shows

Animated

Movies & TV for Kids

Singaporean TV Shows

Watch now
Office Girls
2011

TV Comedies

Romantic TV Shows

Taiwanese TV Shows

Watch now
Oggy and the Cockroaches
2017

Animation

Animal Tales

TV Animated Comedies

TV Comedies

TV Cartoons

Kids' TV Shows

Animated

Movies & TV for Kids

Watch now
Oh My Ghost
2015

TV Comedies

TV Dramas

Romantic TV Shows

Korean TV Shows

Watch now
Oh My Ghost

Original

2018

TV Comedies

TV Dramas

Romantic TV Shows

Thai TV Shows

Watch now
Oh My Venus
2016

TV Comedies

Romantic TV Shows

Korean TV Shows

Watch now
On Children

Original

2018

TV Sci-Fi & Fantasy

TV Dramas

Teen TV Shows

Taiwanese TV Shows

TV Shows based on Books

Watch now
On My Block

Original

2018

TV Comedies

TV Dramas

Romantic TV Shows

Teen Romance

Teen TV Shows

US TV Shows

Watch now
Once Upon a Time

Season 1 (22 episodes)
Season 2 (22 episodes)
Season 3 (22 episodes)
Season 4 (23 episodes)
Season 5 (23 episodes)
Season 6 (22 episodes)
Season 7 (22 episodes)

2018

TV Sci-Fi & Fantasy

TV Dramas

Movies & TV for Kids

US TV Shows

Family Watch Together TV

Watch now
One Day at a Time

Original

Season 1 (13 episodes)
Season 2 (13 episodes)
Season 3 (13 episodes)

2019

Sitcoms

TV Comedies

US TV Shows

Watch now
One More Happy Ending
2016

TV Comedies

Romantic TV Shows

Korean TV Shows

Watch now
One More Time

Original

2016

TV Dramas

Romantic TV Shows

Korean TV Shows

Watch now
Operation Proposal
2012

TV Sci-Fi & Fantasy

TV Dramas

Romantic TV Shows

Korean TV Shows

Watch now
Orange
2016

Drama Anime

Anime Series

Anime

Romantic TV Shows

Teen Romance

Teen TV Shows

Japanese TV Shows

Romance Anime

School Anime

TV Shows based on Manga

Watch now
Orange Is the New Black

Original

Season 1 (13 episodes)
Season 2 (13 episodes)
Season 3 (13 episodes)
Season 4 (13 episodes)
Season 5 (13 episodes)
Season 6 (13 episodes)

2018

TV Comedies

TV Dramas

US TV Shows

TV Shows based on Books

Watch now
Orange Marmalade
2015

TV Sci-Fi & Fantasy

TV Dramas

Romantic TV Shows

Teen Romance

Teen TV Shows

Korean TV Shows

Watch now
Ordinary Heroes
2018

TV Dramas

Political TV Shows

Crime TV Dramas

Crime TV Shows

Italian TV Shows

Watch now
Orphan Black

Season 1 (10 episodes)
Season 2 (10 episodes)
Season 3 (10 episodes)
Season 4 (10 episodes)
Season 5 (10 episodes)

2017

TV Sci-Fi & Fantasy

TV Mysteries

TV Dramas

Canadian TV Shows

TV Thrillers

Watch now
Oscar's Oasis
2011

Animation

Animal Tales

TV Cartoons

Kids' TV Shows

Animated

Movies & TV for Kids

Watch now
Outback Truckers

Season 1 (5 episodes)
Season 2 (13 episodes)
Season 3 (13 episodes)

2015

Reality TV Shows

Australian TV Shows

Watch now
Outlander

Original

Season 1 (16 episodes)
Season 2 (13 episodes)
Season 3 (13 episodes)
Season 4 (13 episodes)

2018

TV Sci-Fi & Fantasy

TV Action & Adventure

TV Dramas

Political TV Shows

Romantic TV Shows

US TV Shows

Romantic Favorites

TV Shows based on Books

Watch now
Over the Garden Wall
2014

Animation

TV Cartoons

Kids' TV Shows

Adventures

Animated

Movies & TV for Kids

Watch now
Overlord

Season 1 (13 episodes)
Season 2 (13 episodes)
Season 3 (13 episodes)

2017

Action Anime

Anime Series

Anime

Japanese TV Shows

Sci-Fi & Fantasy Anime

TV Shows based on Books

Anime based on Books

Anime for Gamers

Anime based on Light Novels

Watch now
Ozark

Original

Season 1 (10 episodes)
Season 2 (10 episodes)

2018

TV Dramas

Crime TV Dramas

Crime TV Shows

US TV Shows

TV Thrillers

Watch now
P. King Duckling
2016

Animation

TV Animated Comedies

TV Comedies

TV Cartoons

Kids' TV Shows

Animated

Movies & TV for Kids

Watch now
PAW Patrol

Season 1 (26 episodes)
Season 2 (25 episodes)

2014

Animation

Animal Tales

TV Cartoons

Kids' TV Shows

Adventures

Animated

Movies & TV for Kids

Watch now
PJ Masks
2016

Animation

TV Cartoons

Kids' TV Shows

Comic Book & Superhero TV

Adventures

Animated

Movies & TV for Kids

TV Shows based on Books

Watch now
Paap-O-Meter
2017

Animation

TV Animated Comedies

TV Comedies

TV Cartoons

Kids' TV Shows

Indian TV Shows

Adventures

Animated

Movies & TV for Kids

Hindi-Language TV Shows

Watch now
Pablo Escobar, el patrón del mal
2012

TV Dramas

Crime TV Dramas

Crime TV Shows

Latin American TV Shows

TV Shows based on Books

Watch now
Pac-Man and the Ghostly Adventures

Season 1 (26 episodes)
Season 2 (26 episodes)

2014

Animation

TV Animated Comedies

TV Comedies

TV Cartoons

Kids' TV Shows

Animated

Movies & TV for Kids

Watch now
Pacific Heat

Original

2016

Sitcoms

Animation

TV Animated Comedies

TV Comedies

Crime TV Shows

Australian TV Shows

Watch now
Padamu Aku Bersujud
2015

TV Dramas

Romantic TV Shows

Malaysian TV Shows

Watch now
Paprika
2018

Animation

TV Cartoons

Kids' TV Shows

Animated

Movies & TV for Kids

Watch now
Paquita Salas

Original

Season 2 (5 episodes)
Season 1 (5 episodes)

2018

Sitcoms

TV Comedies

Spanish TV Shows

Watch now
Paradise PD

Original

2018

Animation

TV Animated Comedies

TV Comedies

US TV Shows

Watch now
Paranoid

Original

2016

TV Dramas

Crime TV Dramas

Crime TV Shows

British TV Shows

TV Thrillers

Watch now
Part-Time Idol
2017

TV Comedies

TV Dramas

Korean TV Shows

Watch now
Partners in Crime

Season 1 (6 episodes)
Season 2 (6 episodes)

2012

Science & Nature Docs

Documentaries

Crime Documentaries

Docuseries

Crime TV Shows

Science & Nature TV

Singaporean TV Shows

Watch now
Party of Five

Season 1 (22 episodes)
Season 2 (22 episodes)
Season 3 (25 episodes)
Season 4 (24 episodes)
Season 5 (26 episodes)
Season 6 (24 episodes)

1999

TV Dramas

Teen TV Shows

US TV Shows

Watch now
Pasión de Gavilanes
2003

TV Dramas

Romantic TV Shows

Latin American TV Shows

Watch now
Pasta
2010

TV Comedies

TV Dramas

Romantic TV Shows

Korean TV Shows

Watch now
Patriot Act with Hasan Minhaj

Original

Volume 2 (4 episodes)
Volume 1 (7 episodes)

2019

TV Comedies

Political TV Shows

US TV Shows

Watch now
Paul Hollywood's Big Continental Road Trip

Original

2017

Travel & Adventure Documentaries

Social & Cultural Docs

Documentaries

Docuseries

British TV Shows

Food & Travel TV

Lifestyle

Watch now
Peaky Blinders

Season 1 (6 episodes)
Season 2 (6 episodes)
Season 3 (6 episodes)
Season 4 (6 episodes)

2017

TV Dramas

Crime TV Dramas

Crime TV Shows

British TV Shows

Watch now
Pee-wee's Playhouse

Season 1 (13 episodes)
Season 2 (10 episodes)
Season 3 (2 episodes)
Season 4 (10 episodes)
Season 5 (10 episodes)

1990

TV Comedies

Kids' TV Shows

Movies & TV for Kids

Family Watch Together TV

Watch now
Peep Show

Series 1 (6 episodes)
Series 2 (6 episodes)
Series 3 (6 episodes)
Series 4 (6 episodes)
Series 5 (6 episodes)
Series 6 (6 episodes)
Series 7 (6 episodes)
Series 8 (6 episodes)

2012

Sitcoms

TV Comedies

British TV Shows

Watch now
Penny Dreadful

Season 1 (8 episodes)
Season 2 (10 episodes)
Season 3 (9 episodes)

2016

TV Sci-Fi & Fantasy

US TV Shows

TV Horror

TV Shows based on Books

Watch now
People of Tomorrow
2014

Travel & Adventure Documentaries

Social & Cultural Docs

Documentaries

Docuseries

Romantic TV Shows

Food & Travel TV

Lifestyle

Watch now
Peppa Pig

Season 2 (13 episodes)
Season 3 (6 episodes)
Season 4 (7 episodes)

2010

Animal Tales

TV Cartoons

Kids' TV Shows

British TV Shows

Watch now
Perfume

Original

2018

TV Mysteries

TV Dramas

Crime TV Dramas

Crime TV Shows

German TV Shows

TV Thrillers

TV Shows based on Books

Watch now
Persona
2015

TV Dramas

Crime TV Dramas

Crime TV Shows

Malaysian TV Shows

Watch now
Pine Gap

Original

2018

TV Dramas

Political TV Shows

Australian TV Shows

Watch now
Pinky Malinky

Original

2019

Animation

TV Animated Comedies

TV Comedies

TV Cartoons

Kids' TV Shows

Animated

Movies & TV for Kids

Watch now
Pinocchio
2014

TV Dramas

Korean TV Shows

Watch now
Pioneers of African-American Cinema

Collection 1 (20 episodes)

1946

Social Issue Dramas

Dramas

Crime Movies

Crime Dramas

Classic Dramas

Classic Movies

US Movies

Watch now
Please Like Me

Season 1 (6 episodes)
Season 2 (10 episodes)
Season 3 (10 episodes)
Season 4 (6 episodes)

2016

TV Comedies

TV Dramas

Australian TV Shows

Watch now
Pocoyo

Season 1 (13 episodes)
Season 2 (13 episodes)

2007

Animation

Education for Kids

TV Cartoons

Kids' TV Shows

Animated

Movies & TV for Kids

Spanish TV Shows

Watch now
Ponysitters Club

Original

Season 1 (10 episodes)
Season 2 (10 episodes)

2018

Animal Tales

TV Dramas

Kids' TV Shows

Canadian TV Shows

Movies & TV for Kids

TV Shows based on Books

Family Watch Together TV

Watch now
Popples

Season 1 (5 episodes)
Season 2 (10 episodes)
Season 3 (11 episodes)

2016

Animation

TV Cartoons

Kids' TV Shows

Animated

Movies & TV for Kids

Watch now
Pororo - The Little Penguin

Season 3 (13 episodes)
Season 4 (13 episodes)

2012

Animation

Animal Tales

TV Cartoons

Kids' TV Shows

Animated

Movies & TV for Kids

Korean TV Shows

Watch now
Pose

Original

2018

TV Dramas

US TV Shows

Watch now
Powder
2010

TV Dramas

Crime TV Dramas

Crime TV Shows

Indian TV Shows

Hindi-Language TV Shows

Watch now
Power Battle Watch Car
2016

Animation

TV Cartoons

Kids' TV Shows

Adventures

Animated

Movies & TV for Kids

Korean TV Shows

Watch now
Power Rangers Dino Charge
2015

Kids' TV Shows

Adventures

Movies & TV for Kids

Watch now
Power Rangers Dino Super Charge
2016

Kids' TV Shows

Adventures

Movies & TV for Kids

Watch now
Power Rangers Ninja Steel
2017

Kids' TV Shows

Comic Book & Superhero TV

Movies & TV for Kids

Watch now
President
2010

TV Dramas

Political TV Shows

Korean TV Shows

TV Shows based on Manga

Watch now
Pretty Little Liars

Season 1 (22 episodes)
Season 2 (25 episodes)
Season 3 (24 episodes)
Season 4 (24 episodes)
Season 5 (25 episodes)
Season 6 (20 episodes)
Season 7 (20 episodes)

2017

TV Mysteries

TV Dramas

Crime TV Dramas

Crime TV Shows

Romantic TV Shows

Teen TV Shows

US TV Shows

TV Shows based on Books

Watch now
Pretty Man
2018

TV Dramas

Romantic TV Shows

TV Shows based on Books

Mainland Chinese TV Shows

Watch now
Pride and Prejudice
2014

TV Dramas

Crime TV Dramas

Crime TV Shows

Korean TV Shows

Watch now
Prince Jai Aur Dumdaar Viru

Season 1 (13 episodes)
Season 2 (13 episodes)

2017

Animation

TV Animated Comedies

TV Comedies

TV Cartoons

Kids' TV Shows

Indian TV Shows

Adventures

Animated

Movies & TV for Kids

Hindi-Language TV Shows

Watch now
Prince of Peoria

Original

2018

Sitcoms

TV Comedies

Kids' TV Shows

Movies & TV for Kids

Watch now
Prison Break

Season 1 (22 episodes)
Season 2 (22 episodes)
Season 3 (13 episodes)
Season 4 (23 episodes)
Season 5 (9 episodes)

2017

TV Action & Adventure

TV Dramas

Crime TV Dramas

Crime TV Shows

US TV Shows

Watch now
Prison Playbook

Original

2017

TV Dramas

Korean TV Shows

Watch now
Prohibition: A Film by Ken Burns and Lynn Novick
2011

Social & Cultural Docs

Historical Documentaries

Documentaries

Political Documentaries

Crime Documentaries

Docuseries

Political TV Shows

Crime TV Shows

US TV Shows

Food & Travel TV

Watch now
Project Mc²

Original

Part 1 (3 episodes)
Part 2 (6 episodes)
Part 3 (6 episodes)
Part 4 (1 episodes)
Part 5 (5 episodes)
Part 6 (5 episodes)

2017

Kids' TV Shows

Adventures

Movies & TV for Kids

Watch now
Project Runway

Season 9 (15 episodes)
Season 10 (14 episodes)

2012

Reality TV Shows

Competition Reality TV

US TV Shows

Watch now
Project S The Series

Spike! (8 episodes)
Side by Side (8 episodes)
S.O.S. (8 episodes)
Shoot! I Love You (8 episodes)

2017

TV Dramas

Teen TV Shows

Thai TV Shows

Watch now
Puffin Rock

Original

Season 1 (13 episodes)
Season 2 (13 episodes)

2016

Animation

TV Cartoons

Kids' TV Shows

Irish TV Shows

Animated

Movies & TV for Kids

Watch now
Pyaar Tune Kya Kiya

Season 1 (14 episodes)
Season 2 (12 episodes)
Season 3 (4 episodes)

2014

TV Dramas

Romantic TV Shows

Indian TV Shows

Hindi-Language TV Shows

Social Issue TV Dramas

Watch now
Qin Empire: Alliance
2012

TV Dramas

Period Pieces

Political TV Shows

TV Shows based on Books

Mainland Chinese TV Shows

Watch now
Queen of No Marriage
2009

TV Comedies

TV Dramas

Romantic TV Shows

Taiwanese TV Shows

Watch now
Queen of the South

Season 1 (13 episodes)
Season 2 (13 episodes)

2017

TV Action & Adventure

TV Dramas

Crime TV Dramas

Crime TV Shows

US TV Shows

TV Shows based on Books

Watch now
Queens of Comedy
2017

TV Comedies

Irreverent Stand-Up Comedy

Stand-Up Comedy

Indian TV Shows

Watch now
Queens vs. Kings
2018

TV Comedies

Stand-Up Comedy

TV Variety & Talk Shows

US TV Shows

Watch now
Queer Eye

Original

Season 2 (8 episodes)
Season 1 (8 episodes)

2018

Reality TV Shows

Makeover Reality TV

US TV Shows

Lifestyle

Watch now
Quiz From God

Season 1 (10 episodes)
Season 2 (12 episodes)
Season 3 (12 episodes)
Season 4 (12 episodes)

2014

TV Mysteries

TV Dramas

Crime TV Dramas

Crime TV Shows

Korean TV Shows

TV Thrillers

Watch now
Qué pena tu serie

Qué Pena tu Serie (12 episodes)

2015

TV Comedies

Romantic TV Shows

Latin American TV Shows

Watch now
REA(L)OVE
2018

Reality TV Shows

Romantic TV Shows

Competition Reality TV

Japanese TV Shows

Watch now
Rab Se Sohna Isshq
2012

TV Dramas

Romantic TV Shows

Indian TV Shows

Hindi-Language TV Shows

Watch now
Race for the White House
2016

Historical Documentaries

Documentaries

Political Documentaries

Docuseries

Political TV Shows

US TV Shows

Watch now
Radiant Office

Radiant Office (16 episodes)

2017

TV Comedies

TV Dramas

Korean TV Shows

Watch now
Rage of Bahamut: Genesis
2014

Action Anime

Anime Series

Anime

Japanese TV Shows

Sci-Fi & Fantasy Anime

Anime based on a Video Game

Anime for Gamers

Watch now
Raja Rasoi Aur Anya Kahaniyan
2014

Social & Cultural Docs

Documentaries

Docuseries

Indian TV Shows

Food & Travel TV

Hindi-Language TV Shows

Watch now
Rake

Season 1 (8 episodes)
Season 2 (8 episodes)
Season 3 (8 episodes)
Season 4 (8 episodes)

2016

TV Comedies

TV Dramas

Crime TV Dramas

Crime TV Shows

Australian TV Shows

Watch now
Ramayan
2012

TV Dramas

Indian TV Shows

Hindi-Language TV Shows

Watch now
Rapture

Original

Rapture: Season 1 (8 episodes)

2018

Music

Biographical Documentaries

Hip-Hop

Documentaries

Docuseries

Music & Musicals

US TV Shows

Music & Concert Documentaries

Watch now
Ray Donovan

Season 1 (12 episodes)
Season 2 (12 episodes)
Season 3 (12 episodes)
Season 4 (12 episodes)
Season 5 (12 episodes)

2017

TV Dramas

Crime TV Dramas

Crime TV Shows

US TV Shows

Watch now
Razia Sultan
2015

TV Dramas

Period Pieces

Romantic TV Shows

Indian TV Shows

Hindi-Language TV Shows

Watch now
Re:Mind

Original

2017

TV Mysteries

TV Dramas

Teen TV Shows

Japanese TV Shows

TV Thrillers

Watch now
Re:Zero - Starting Life in Another World
2016

Anime Series

Anime

Japanese TV Shows

TV Thrillers

Sci-Fi & Fantasy Anime

TV Shows based on Books

Anime based on Books

Anime based on Light Novels

Watch now
Ready for Start
2016

TV Comedies

TV Dramas

Korean TV Shows

TV Shows based on Comics

Watch now
Real Detective

Season 1 (8 episodes)
Season 2 (8 episodes)

2017

Documentaries

Crime Documentaries

Docuseries

Crime TV Shows

Canadian TV Shows

Watch now
Real Rob

Original

Season 1 (8 episodes)
Season 2 (8 episodes)

2017

Sitcoms

TV Comedies

US TV Shows

Watch now
Reality of Dream
2015

TV Dramas

Romantic TV Shows

Thai TV Shows

Watch now
Rebellion

Original

Season 1 (5 episodes)
Season 2 (5 episodes)

2016

TV Dramas

Political TV Shows

Irish TV Shows

Watch now
Reboot: The Guardian Code

Original

Season 1 (10 episodes)
Season 2 (10 episodes)

2018

Animation

TV Cartoons

Kids' TV Shows

Canadian TV Shows

Animated

Movies & TV for Kids

Watch now
Red vs. Blue

Volume 1 (1 episodes)
Volume 2 (1 episodes)
Volume 3 (1 episodes)
Volume 4 (1 episodes)
Volume 5 (1 episodes)
Volume 6 (1 episodes)
Volume 7 (1 episodes)
Volume 8 (1 episodes)
Volume 9 (1 episodes)
Volume 10 (1 episodes)
Volume 11 (1 episodes)
Volume 12 (1 episodes)
Volume 13 (1 episodes)

2015

TV Sci-Fi & Fantasy

Animation

TV Animated Comedies

TV Comedies

TV Action & Adventure

US TV Shows

Watch now
Refresh Man
2016

TV Comedies

Romantic TV Shows

Taiwanese TV Shows

Watch now
Reggie Yates Outside Man

Volume 1 (6 episodes)
Volume 2 (6 episodes)

2017

Social & Cultural Docs

Documentaries

Docuseries

British TV Shows

Watch now
Reign

Season 1 (22 episodes)
Season 2 (22 episodes)
Season 3 (18 episodes)
Season 4 (16 episodes)

2017

TV Dramas

Period Pieces

Political TV Shows

US TV Shows

Watch now
Religion of Sports
2016

Sports Documentaries

Documentaries

Sports & Fitness

Docuseries

US TV Shows

Watch now
Remember
2016

TV Mysteries

TV Dramas

Crime TV Dramas

Crime TV Shows

Korean TV Shows

Watch now
Reply 1994
2014

TV Comedies

TV Dramas

Romantic TV Shows

Korean TV Shows

Watch now
Reply 1997
2012

TV Comedies

TV Dramas

Romantic TV Shows

Teen Romance

Teen TV Shows

Korean TV Shows

Watch now
Requiem

Original

Requiem: Season 1 (6 episodes)

2018

TV Mysteries

TV Dramas

British TV Shows

TV Thrillers

Watch now
Residue
2015

TV Sci-Fi & Fantasy

TV Mysteries

British TV Shows

TV Horror

TV Thrillers

Watch now
Restaurant to Another World
2017

Anime Series

Anime

Japanese TV Shows

Sci-Fi & Fantasy Anime

TV Shows based on Books

Anime based on Books

Anime based on Light Novels

Watch now
Resurrection: Ertugrul

Season 1 (76 episodes)
Season 2 (103 episodes)
Season 3 (45 episodes)

2017

TV Action & Adventure

TV Dramas

Period Pieces

Watch now
Retribution

Original

2016

TV Mysteries

TV Dramas

Crime TV Dramas

Crime TV Shows

British TV Shows

TV Thrillers

Watch now
Revenge

Season 1 (22 episodes)
Season 2 (22 episodes)
Season 3 (22 episodes)
Season 4 (23 episodes)

2015

TV Mysteries

TV Dramas

Romantic TV Shows

US TV Shows

TV Thrillers

Watch now
Richard Hammond's Crash Course

Series 1 (6 episodes)
Series 2 (8 episodes)

2012

Reality TV Shows

British TV Shows

Science & Nature TV

Watch now
Richie Rich

Original

Season 1 (10 episodes)
Season 2 (11 episodes)

2015

Sitcoms

TV Comedies

Kids' TV Shows

Movies & TV for Kids

TV Shows based on Comics

Watch now
Rick and Morty

Season 1 (11 episodes)
Season 2 (10 episodes)
Season 3 (10 episodes)

2017

TV Sci-Fi & Fantasy

Sitcoms

Animation

TV Animated Comedies

TV Comedies

TV Action & Adventure

US TV Shows

Watch now
Rishta.com
2010

TV Comedies

TV Dramas

Romantic TV Shows

Indian TV Shows

Hindi-Language TV Shows

Watch now
Rita

Original

Season 1 (8 episodes)
Season 2 (8 episodes)
Season 3 (8 episodes)
Season 4 (8 episodes)

2017

TV Comedies

TV Dramas

Scandinavian TV Shows

Danish TV Shows

Watch now
River

Original

2015

TV Mysteries

TV Dramas

Crime TV Dramas

Crime TV Shows

British TV Shows

TV Thrillers

Watch now
Riverdale

Original

Season 1 (13 episodes)
Season 2 (22 episodes)
Season 3 (13 episodes)

2019

TV Mysteries

TV Dramas

Crime TV Dramas

Crime TV Shows

Teen TV Shows

US TV Shows

TV Shows based on Comics

Watch now
Robocar Poli

Season 1 (26 episodes)
Season 2 (26 episodes)
Season 3 (26 episodes)
Season 4 (26 episodes)

2015

Animation

TV Cartoons

Kids' TV Shows

Animated

Movies & TV for Kids

Korean TV Shows

Watch now
Robozuna

Original

2018

Animation

TV Cartoons

Kids' TV Shows

British TV Shows

Animated

Movies & TV for Kids

Watch now
Rokka: Braves of the Six Flowers
2015

Action Anime

Anime Series

Anime

Japanese TV Shows

Sci-Fi & Fantasy Anime

Anime based on Light Novels

Watch now
Roll No. 21

Season 3 (12 episodes)
Season 4 (13 episodes)

2013

Animation

TV Animated Comedies

TV Comedies

TV Cartoons

Kids' TV Shows

Indian TV Shows

Animated

Movies & TV for Kids

Hindi-Language TV Shows

Watch now
Roman Empire

Original

Master of Rome (5 episodes)
Reign of Blood (6 episodes)

2018

Historical Documentaries

Documentaries

Docuseries

US TV Shows

Watch now
Romance Blue
2015

TV Dramas

Romantic TV Shows

Korean TV Shows

Watch now
Romance Is a Bonus Book

Original

2019

TV Comedies

TV Dramas

Romantic TV Shows

Korean TV Shows

Watch now
Rooftop Prince

Rooftop Prince (20 episodes)

2012

TV Sci-Fi & Fantasy

TV Comedies

Romantic TV Shows

Korean TV Shows

Watch now
Rostered On
2016

Sitcoms

TV Comedies

Australian TV Shows

Watch now
Rotten

Original

2018

Social & Cultural Docs

Documentaries

Docuseries

Science & Nature TV

US TV Shows

Watch now
RuPaul's Drag Race

Original

Season 1 (9 episodes)
Season 2 (12 episodes)
Season 3 (16 episodes)
Season 4 (14 episodes)
Season 5 (14 episodes)
Season 6 (14 episodes)
Season 7 (14 episodes)
Season 8 (10 episodes)
Season 9 (14 episodes)
Season 10 (14 episodes)
Season 11 (1 episodes)

2019

Reality TV Shows

Competition Reality TV

US TV Shows

Watch now
RuPaul's Drag Race: All Stars
2018

Reality TV Shows

Competition Reality TV

US TV Shows

Watch now
RuPaul's Drag Race: Untucked!

Original

2019

Reality TV Shows

Competition Reality TV

US TV Shows

Watch now
Rurouni Kenshin

Part 1 (27 episodes)
Part 2 (39 episodes)
Part 3 (28 episodes)

1998

Action Anime

Anime Series

Anime

Japanese TV Shows

Shounen Anime

TV Shows based on Manga

Watch now
Russell Peters vs. the World

Original

2013

Documentaries

Docuseries

Irreverent Stand-Up Comedy

Stand-Up Comedy

US TV Shows

Politically Incorrect Stand-up Comedy

Watch now
Russian Doll

Original

2019

TV Comedies

TV Dramas

US TV Shows

Watch now
SHIROBAKO
2015

Drama Anime

Anime Series

Anime

Japanese TV Shows

Watch now
SWORDGAI The Animation

Original

Part I (12 episodes)
Part II (12 episodes)

2018

Action Anime

Anime Series

Anime

Japanese TV Shows

Sci-Fi & Fantasy Anime

TV Shows based on Manga

Watch now
Sab Jholmaal Hai

Season 1 (13 episodes)
Season 2 (13 episodes)
Season 3 (13 episodes)
Season 4 (13 episodes)

2017

Animation

Animal Tales

TV Animated Comedies

TV Comedies

TV Cartoons

Kids' TV Shows

Indian TV Shows

Animated

Movies & TV for Kids

Hindi-Language TV Shows

Watch now
Sacred Games

Original

2018

TV Mysteries

TV Dramas

Crime TV Dramas

Crime TV Shows

Indian TV Shows

Hindi-Language TV Shows

TV Thrillers

TV Shows based on Books

Watch now
Sadqay Tumhare
2014

TV Dramas

Romantic TV Shows

Watch now
Safe

Original

2018

TV Mysteries

TV Dramas

Crime TV Dramas

Crime TV Shows

British TV Shows

TV Thrillers

Watch now
Saga of Tanya the Evil
2017

Action Anime

Anime Series

Anime

Japanese TV Shows

Sci-Fi & Fantasy Anime

TV Shows based on Books

Anime based on Books

Anime based on Light Novels

Watch now
Saimdang, Memoir of Colors
2017

TV Dramas

Korean TV Shows

Watch now
Saint Seiya: The Lost Canvas
2009

Action Anime

Anime Series

Anime

Japanese TV Shows

Sci-Fi & Fantasy Anime

Shounen Anime

TV Shows based on Manga

Watch now
Saiyuki Reload Blast
2017

Action Anime

Anime Series

Anime

Japanese TV Shows

Sci-Fi & Fantasy Anime

TV Shows based on Manga

Watch now
Salt Fat Acid Heat

Original

2018

Travel & Adventure Documentaries

Documentaries

Docuseries

US TV Shows

Food & Travel TV

TV Shows based on Books

Watch now
Salvation

Season 1 (13 episodes)
Season 2 (13 episodes)

2018

TV Sci-Fi & Fantasy

TV Dramas

US TV Shows

TV Thrillers

Watch now
Sam & Cat

Season 1 (18 episodes)
Season 1B (18 episodes)

2014

TV Comedies

Kids' TV Shows

Movies & TV for Kids

Watch now
Samagri, Sampatti aur Sauda
2015

Animation

Documentaries

Docuseries

Indian TV Shows

Hindi-Language TV Shows

Watch now
Samantha!

Original

2018

Sitcoms

TV Comedies

Latin American TV Shows

Brazilian TV Shows

Watch now
Samurai Gourmet

Original

2017

TV Dramas

Japanese TV Shows

TV Shows based on Manga

Watch now
Santa Clarita Diet

Original

Season 1 (10 episodes)
Season 2 (10 episodes)

2018

TV Comedies

US TV Shows

TV Horror

Watch now
Sassy, Go Go
2015

TV Dramas

Teen TV Shows

Korean TV Shows

Watch now
Satrangi
2014

Music

Social & Cultural Docs

Documentaries

Docuseries

Music & Musicals

Indian TV Shows

Hindi-Language TV Shows

Music & Concert Documentaries

Watch now
Satu Hari
2014

TV Dramas

Malaysian TV Shows

Watch now
Saving Sirga: Journey into the Heart of a Lion
2016

Science & Nature Docs

Documentaries

Docuseries

Science & Nature TV

Watch now
School-Live!
2015

Anime Series

Anime

Horror Anime

Japanese TV Shows

TV Horror

TV Thrillers

School Anime

TV Shows based on Manga

Watch now
Scorpion

Season 1 (22 episodes)
Season 2 (25 episodes)
Season 3 (25 episodes)

2016

TV Action & Adventure

TV Dramas

Crime TV Dramas

Crime TV Shows

US TV Shows

Watch now
Scream

Original

Season 1 (10 episodes)
Season 2 (13 episodes)

2016

TV Mysteries

Teen TV Shows

US TV Shows

TV Horror

TV Thrillers

Watch now
Screenland
2017

Science & Nature Docs

Documentaries

Docuseries

Science & Nature TV

US TV Shows

Watch now
Secret
2013

TV Dramas

Romantic TV Shows

Korean TV Shows

Watch now
Secret Affair
2014

TV Dramas

Romantic TV Shows

Korean TV Shows

Watch now
Secret City

Original

2016

TV Mysteries

TV Dramas

Political TV Shows

Australian TV Shows

TV Thrillers

TV Shows based on Books

Watch now
Secret Garden

Secret Garden (20 episodes)

2010

TV Sci-Fi & Fantasy

TV Dramas

Romantic TV Shows

Korean TV Shows

Romantic Favorites

Watch now
Secret Healer
2016

TV Sci-Fi & Fantasy

TV Dramas

Period Pieces

Romantic TV Shows

Korean TV Shows

TV Shows based on Books

Watch now
Secret of the Nile
2016

TV Dramas

Romantic TV Shows

Middle Eastern TV Shows

Watch now
Secrets of Great British Castles

Season 1 (6 episodes)
Season 2 (6 episodes)

2016

Historical Documentaries

Documentaries

Docuseries

British TV Shows

Watch now
See You in Time
2017

TV Dramas

Romantic TV Shows

Taiwanese TV Shows

Watch now
Selection Day

Original

2018

TV Dramas

Indian TV Shows

Teen TV Shows

Hindi-Language TV Shows

TV Shows based on Books

Watch now
Sense8

Original

Season 1 (12 episodes)
Season 2 (12 episodes)

2018

TV Sci-Fi & Fantasy

TV Dramas

US TV Shows

TV Thrillers

Watch now
Serial Killer with Piers Morgan
2018

Biographical Documentaries

Documentaries

Crime Documentaries

Docuseries

Crime TV Shows

British TV Shows

Watch now
Servant of the People
2015

Sitcoms

TV Comedies

Political TV Shows

Watch now
Seven Seconds

Original

2018

TV Dramas

Crime TV Dramas

Crime TV Shows

US TV Shows

Social Issue TV Dramas

Watch now
Seven and Me
2017

Animation

TV Cartoons

Kids' TV Shows

Animated

Movies & TV for Kids

Watch now
Sex Education

Original

2018

TV Comedies

TV Dramas

British TV Shows

Teen TV Shows

Watch now
Shadow of Truth

Shadow of Truth (4 episodes)

2016

Documentaries

Crime Documentaries

Docuseries

Crime TV Shows

Israeli TV Shows

Watch now
Shadowhunters: The Mortal Instruments

Original

Season 1 (13 episodes)
Season 2 (20 episodes)
Season 3 (10 episodes)
Season 3B (1 episodes)

2019

TV Sci-Fi & Fantasy

Teen TV Shows

US TV Shows

TV Horror

TV Shows based on Books

Watch now
Shaka Zulu
1986

TV Dramas

Period Pieces

Political TV Shows

US TV Shows

TV Shows based on Books

Watch now
Shameless

Series 1 (7 episodes)
Series 2 (11 episodes)
Series 3 (8 episodes)
Series 4 (8 episodes)
Series 5 (16 episodes)
Series 6 (16 episodes)

2009

TV Comedies

TV Dramas

British TV Shows

Watch now
Shark
2015

Science & Nature Docs

Documentaries

Docuseries

British TV Shows

Science & Nature TV

Movies & TV for Kids

Family Watch Together TV

Watch now
Shark Tank

Season 7 (29 episodes)
Season 8 (24 episodes)
Season 9 (24 episodes)

2017

Reality TV Shows

Competition Reality TV

Movies & TV for Kids

US TV Shows

Family Watch Together TV

Watch now
She was pretty
2015

TV Comedies

Romantic TV Shows

Korean TV Shows

Watch now
She's Gotta Have It

Original

2017

TV Comedies

TV Dramas

Romantic TV Shows

US TV Shows

Social Issue TV Dramas

Watch now
She-Ra and the Princesses of Power

Original

2018

Animation

TV Cartoons

Kids' TV Shows

Comic Book & Superhero TV

Adventures

Animated

Movies & TV for Kids

Watch now
She-Wolves: England's Early Queens
2012

Biographical Documentaries

Social & Cultural Docs

Historical Documentaries

Documentaries

Political Documentaries

Docuseries

Political TV Shows

British TV Shows

Watch now
Sherlock

Series 1 (3 episodes)
Series 2 (3 episodes)
Series 3 (4 episodes)
Series 4 (3 episodes)

2017

TV Mysteries

TV Dramas

Crime TV Dramas

Crime TV Shows

British TV Shows

TV Shows based on Books

Watch now
Shia Wa Se
2016

TV Comedies

TV Dramas

Romantic TV Shows

Taiwanese TV Shows

Watch now
Shining Inheritance

Shining Inheritance (28 episodes)

2009

TV Dramas

Korean TV Shows

Watch now
Shooter

Original

Season 1 (10 episodes)
Season 2 (8 episodes)
Season 3 (13 episodes)

2018

TV Action & Adventure

TV Dramas

Crime TV Dramas

Crime TV Shows

US TV Shows

TV Shows based on Books

Watch now
Shopaholic Louis
2016

TV Comedies

TV Dramas

Romantic TV Shows

Korean TV Shows

Watch now
Shot in the Dark

Original

2017

Reality TV Shows

US TV Shows

Watch now
Show Me the Money

Season 1 (13 episodes)
Season 2 (13 episodes)

2004

TV Comedies

Malaysian TV Shows

Watch now
Shtisel

Season 1 (12 episodes)
Season 2 (12 episodes)

2015

TV Dramas

Israeli TV Shows

Watch now
Sick Note

Original

Season 1 (6 episodes)
Season 2 (8 episodes)

2018

Sitcoms

TV Comedies

British TV Shows

Watch now
Silver Spoon

Season 1 (12 episodes)
Season 2 (12 episodes)

2015

TV Action & Adventure

TV Dramas

Crime TV Dramas

Crime TV Shows

TV Thrillers

Russian TV Shows

Watch now
Simon
2016

Animation

TV Cartoons

Kids' TV Shows

Animated

Movies & TV for Kids

TV Shows based on Books

Watch now
Sin senos sí hay paraíso

Season 1 (90 episodes)
Season 2 (87 episodes)
Season 3 (61 episodes)

2018

TV Dramas

Latin American TV Shows

TV Shows based on Books

Watch now
Sinatra: All or Nothing at All
2015

Music

Biographical Documentaries

Social & Cultural Docs

Documentaries

Docuseries

Music & Musicals

US TV Shows

Music & Concert Documentaries

Watch now
Singles Villa
2015

TV Dramas

Romantic TV Shows

Mainland Chinese TV Shows

Watch now
Sirius the Jaeger

Original

2018

Action Anime

Anime Series

Anime

Japanese TV Shows

TV Thrillers

Sci-Fi & Fantasy Anime

Watch now
Sisters

Original

2018

TV Comedies

TV Dramas

Australian TV Shows

Watch now
Six Flying Dragons
2015

TV Action & Adventure

TV Dramas

Period Pieces

Political TV Shows

Korean TV Shows

Watch now
Skin Wars

Season 1 (9 episodes)
Season 2 (10 episodes)
Season 3 (10 episodes)

2016

Reality TV Shows

Competition Reality TV

US TV Shows

Watch now
Skin Wars: Fresh Paint
2016

Reality TV Shows

Competition Reality TV

US TV Shows

Watch now
Skins

Vol. 1 (9 episodes)
Vol. 2 (10 episodes)
Vol. 3 (10 episodes)
Vol. 4 (8 episodes)
Vol. 5 (8 episodes)
Vol. 6 (10 episodes)
Vol. 7 (6 episodes)

2013

TV Dramas

British TV Shows

Teen TV Shows

Watch now
Skylanders Academy

Original

Season 1 (12 episodes)
Season 2 (13 episodes)
Season 3 (13 episodes)

2018

Animation

TV Animated Comedies

TV Comedies

TV Cartoons

Kids' TV Shows

Adventures

Animated

Movies & TV for Kids

Watch now
Slasher

Original

Guilty Party (8 episodes)
The Executioner (8 episodes)

2017

TV Mysteries

US TV Shows

TV Horror

TV Thrillers

Watch now
Small Animal Hospital
2014

Reality TV Shows

British TV Shows

Watch now
Smoking
2018

TV Action & Adventure

Crime TV Shows

Japanese TV Shows

TV Thrillers

TV Shows based on Manga

Watch now
Social Fabric
2017

Social & Cultural Docs

Documentaries

Docuseries

US TV Shows

Lifestyle

Watch now
Solomon's Perjury
2016

TV Mysteries

TV Dramas

Crime TV Dramas

Crime TV Shows

Teen TV Shows

Korean TV Shows

TV Shows based on Books

Watch now
Some Assembly Required

Original

Season 1 (26 episodes)
Season 2 (18 episodes)

2015

Sitcoms

TV Comedies

Kids' TV Shows

Canadian TV Shows

Movies & TV for Kids

Watch now
Somebody Feed Phil

Original

The Second Course (6 episodes)
The First Course (6 episodes)

2018

Travel & Adventure Documentaries

Social & Cultural Docs

Documentaries

Docuseries

US TV Shows

Food & Travel TV

Lifestyle

Watch now
Someone Like You
2015

TV Dramas

Romantic TV Shows

Taiwanese TV Shows

Watch now
Something in the Rain

Original

2018

TV Dramas

Romantic TV Shows

Korean TV Shows

Social Issue TV Dramas

Watch now
Somewhere Between

Original

Limited Series (10 episodes)

2017

TV Mysteries

TV Dramas

Crime TV Dramas

Crime TV Shows

US TV Shows

TV Thrillers

Watch now
Sonic Boom
2014

Animation

TV Animated Comedies

TV Comedies

TV Cartoons

Kids' TV Shows

Comic Book & Superhero TV

Animated

Movies & TV for Kids

Watch now
Sons of Anarchy

Season 1 (13 episodes)
Season 2 (13 episodes)
Season 3 (13 episodes)
Season 4 (14 episodes)
Season 5 (13 episodes)
Season 6 (13 episodes)
Season 7 (13 episodes)

2014

TV Dramas

Crime TV Dramas

Crime TV Shows

US TV Shows

Watch now
South Pacific

South Pacific (6 episodes)

2009

Science & Nature Docs

Social & Cultural Docs

Documentaries

Docuseries

British TV Shows

Science & Nature TV

Movies & TV for Kids

Family Watch Together TV

Watch now
Spark
2016

TV Dramas

Romantic TV Shows

Korean TV Shows

Watch now
Sparta
2018

TV Mysteries

TV Dramas

Crime TV Dramas

Crime TV Shows

TV Thrillers

Russian TV Shows

Watch now
Spartacus

Blood and Sand (13 episodes)
Gods of the Arena (6 episodes)
Vengeance (10 episodes)
War of the Damned (10 episodes)

2013

TV Action & Adventure

TV Dramas

US TV Shows

Watch now
Special Forces: Ultimate Hell Week
2015

Reality TV Shows

British TV Shows

Watch now
Spice Up
2014

TV Dramas

Romantic TV Shows

Singaporean TV Shows

Watch now
Spiritual House
2017

TV Variety & Talk Shows

Japanese TV Shows

Lifestyle

Watch now
Splash and Bubbles

Season 1 (20 episodes)
Season 2 (20 episodes)

2018

Animation

Animal Tales

Education for Kids

TV Cartoons

Kids' TV Shows

Kids Music

Music & Musicals

Animated

Movies & TV for Kids

Watch now
SpongeBob SquarePants

Season 1 (20 episodes)
Season 2 (20 episodes)

2000

Animation

TV Animated Comedies

TV Comedies

TV Cartoons

Kids' TV Shows

Animated

Movies & TV for Kids

Watch now
Spotless

Original

2015

TV Dramas

Crime TV Dramas

Crime TV Shows

French TV Shows

TV Thrillers

Watch now
Spy Kids: Mission Critical

Original

Season 1 (10 episodes)
Season 2 (10 episodes)

2018

Animation

TV Cartoons

Kids' TV Shows

Adventures

Animated

Movies & TV for Kids

Watch now
Squeamish!
2012

Reality TV Shows

British TV Shows

Lifestyle

Watch now
Stalkers Who Kill
2015

Documentaries

Crime Documentaries

Docuseries

Crime TV Shows

British TV Shows

Watch now
Stand Up and Away! with Brian Regan

Original

2018

TV Comedies

Stand-Up Comedy

US TV Shows

Watch now
Star Trek

Season 1 (30 episodes)
Season 2 (26 episodes)
Season 3 (24 episodes)

1968

TV Sci-Fi & Fantasy

TV Action & Adventure

US TV Shows

Family Watch Together TV

Watch now
Star Trek: Deep Space Nine

Season 1 (19 episodes)
Season 2 (26 episodes)
Season 3 (26 episodes)
Season 4 (25 episodes)
Season 5 (26 episodes)
Season 6 (26 episodes)
Season 7 (25 episodes)

1999

TV Sci-Fi & Fantasy

TV Action & Adventure

US TV Shows

Watch now
Star Trek: Discovery

Original

Season 1 (15 episodes)
Season 2 (7 episodes)

2019

TV Sci-Fi & Fantasy

TV Action & Adventure

US TV Shows

Watch now
Star Trek: Enterprise

Season 1 (25 episodes)
Season 2 (26 episodes)
Season 3 (24 episodes)
Season 4 (22 episodes)

2004

TV Sci-Fi & Fantasy

TV Action & Adventure

US TV Shows

Watch now
Star Trek: The Animated Series

Season 1 (16 episodes)
Season 2 (6 episodes)

1973

TV Sci-Fi & Fantasy

Animation

TV Cartoons

Kids' TV Shows

Animated

Movies & TV for Kids

Family Watch Together TV

Watch now
Star Trek: The Next Generation

Season 1 (25 episodes)
Season 2 (22 episodes)
Season 3 (26 episodes)
Season 4 (26 episodes)
Season 5 (26 episodes)
Season 6 (26 episodes)
Season 7 (26 episodes)

1993

TV Sci-Fi & Fantasy

TV Action & Adventure

US TV Shows

Watch now
Star Trek: Voyager

Season 1 (15 episodes)
Season 2 (26 episodes)
Season 3 (26 episodes)
Season 4 (26 episodes)
Season 5 (25 episodes)
Season 6 (26 episodes)
Season 7 (24 episodes)

2000

TV Sci-Fi & Fantasy

TV Action & Adventure

Movies & TV for Kids

US TV Shows

Family Watch Together TV

Watch now
Stay Here

Original

2018

Reality TV Shows

Makeover Reality TV

US TV Shows

Food & Travel TV

Home & Garden TV Shows

Lifestyle

Watch now
Steven Universe
2013

Animation

TV Animated Comedies

TV Comedies

TV Cartoons

Kids' TV Shows

Comic Book & Superhero TV

Adventures

Animated

Movies & TV for Kids

Watch now
Still Game

Season 1 (6 episodes)
Season 2 (9 episodes)
Season 3 (6 episodes)
Season 4 (6 episodes)
Season 5 (7 episodes)
Season 6 (7 episodes)
Season 7 (6 episodes)

2016

Sitcoms

TV Comedies

British TV Shows

Watch now
Storage Wars: Northern Treasures
2013

Reality TV Shows

Competition Reality TV

Canadian TV Shows

Watch now
Stories by Rabindranath Tagore
2015

TV Dramas

Political TV Shows

Indian TV Shows

Hindi-Language TV Shows

TV Shows based on Books

Social Issue TV Dramas

Watch now
StoryBots Super Songs
2016

Animation

Education for Kids

TV Cartoons

Kids' TV Shows

Kids Music

Animated

Movies & TV for Kids

Watch now
Strange Empire
2015

TV Dramas

Canadian TV Shows

Watch now
Stranger

Original

2017

TV Dramas

Crime TV Dramas

Crime TV Shows

Korean TV Shows

TV Thrillers

Watch now
Stranger Things

Original

Stranger Things (8 episodes)
Stranger Things 2 (9 episodes)

2017

TV Sci-Fi & Fantasy

Teen TV Shows

US TV Shows

TV Thrillers

Watch now
Strawberry Shortcake: Berry Bitty Adventures
2015

Animation

TV Cartoons

Kids' TV Shows

Animated

Movies & TV for Kids

Watch now
Stretch Armstrong & the Flex Fighters

Original

Season 1 (13 episodes)
Season 2 (10 episodes)

2018

Animation

TV Cartoons

Kids' TV Shows

Comic Book & Superhero TV

Animated

Movies & TV for Kids

Watch now
Strong
2016

Reality TV Shows

Competition Reality TV

Movies & TV for Kids

US TV Shows

Family Watch Together TV

Watch now
Strong Girl Bong-soon
2017

TV Comedies

TV Dramas

Crime TV Dramas

Crime TV Shows

Romantic TV Shows

Comic Book & Superhero TV

Korean TV Shows

Watch now
Strongest Deliveryman
2017

TV Dramas

Romantic TV Shows

Korean TV Shows

Watch now
Strongland

Collection 1 (3 episodes)

2018

Sports Documentaries

Documentaries

Sports & Fitness

Docuseries

US TV Shows

Watch now
Stunt Science
2018

Reality TV Shows

British TV Shows

Science & Nature TV

Watch now
Suburra: Blood on Rome

Original

Season 1 (10 episodes)
Season 2 (8 episodes)

2019

TV Dramas

Political TV Shows

Crime TV Dramas

Crime TV Shows

Italian TV Shows

TV Thrillers

TV Shows based on Books

Watch now
Sudden
2013

TV Dramas

Romantic TV Shows

Singaporean TV Shows

Watch now
Sugar Rush

Original

2018

Reality TV Shows

Competition Reality TV

Movies & TV for Kids

US TV Shows

Food & Travel TV

Family Watch Together TV

Watch now
Suits

Season 1 (12 episodes)
Season 2 (16 episodes)
Season 3 (16 episodes)
Season 4 (16 episodes)
Season 5 (16 episodes)
Season 6 (16 episodes)
Season 7 (10 episodes)

2017

TV Comedies

TV Dramas

US TV Shows

Watch now
Sunderland 'Til I Die

Original

2018

Sports Documentaries

Social & Cultural Docs

Documentaries

Sports & Fitness

Docuseries

British TV Shows

Watch now
Super Drags

Original

2018

Animation

TV Animated Comedies

TV Comedies

Comic Book & Superhero TV

Latin American TV Shows

Brazilian TV Shows

Watch now
Super Monsters

Original

Season 2 (6 episodes)
Season 1 (10 episodes)

2018

Animation

Education for Kids

TV Cartoons

Kids' TV Shows

Kids Music

Animated

Movies & TV for Kids

Watch now
Super Monsters Monster Party

Original

2018

Animation

TV Cartoons

Kids' TV Shows

Kids Music

Music & Musicals

Animated

Movies & TV for Kids

Watch now
Super Wings
2017

Animation

TV Cartoons

Kids' TV Shows

Adventures

Animated

Movies & TV for Kids

Korean TV Shows

Watch now
Supergirl

Season 1 (20 episodes)
Season 2 (22 episodes)
Season 3 (23 episodes)

2017

TV Sci-Fi & Fantasy

TV Action & Adventure

Comic Book & Superhero TV

US TV Shows

TV Shows based on Comics

Watch now
Superstition

Original

2018

TV Dramas

Teen TV Shows

US TV Shows

TV Horror

TV Thrillers

Watch now
Suspicious Partner
2017

TV Comedies

TV Dramas

Crime TV Dramas

Crime TV Shows

Romantic TV Shows

Korean TV Shows

Watch now
Swami Baba Ramdev: The Untold Story
2018

TV Dramas

Faith & Spirituality

Indian TV Shows

Watch now
Switched

Original

2018

TV Dramas

Teen TV Shows

Japanese TV Shows

TV Thrillers

TV Shows based on Manga

Watch now
Sword Art Online Alternative: Gun Gale Online
2018

Action Anime

Anime Series

Anime

Japanese TV Shows

Sci-Fi & Fantasy Anime

Anime for Gamers

Anime based on Light Novels

Watch now
Sword Oratoria: Is It Wrong to Try to Pick Up Girls in a Dungeon? On the Side
2017

Anime Series

Anime

Japanese TV Shows

Sci-Fi & Fantasy Anime

TV Shows based on Books

Anime based on Books

Anime based on Light Novels

Watch now
Sylvanian Families
2018

Animation

TV Cartoons

Kids' TV Shows

Animated

Movies & TV for Kids

Watch now
Tabula Rasa

Original

2017

TV Mysteries

TV Dramas

TV Thrillers

Watch now
Take My Brother Away

Original

2018

TV Comedies

TV Dramas

Teen TV Shows

TV Shows based on Comics

Mainland Chinese TV Shows

Watch now
Tale of Arang

Tale of Arang (20 episodes)

2012

TV Sci-Fi & Fantasy

TV Dramas

Romantic TV Shows

Korean TV Shows

Watch now
Tales by Light

Original

Season 3 (6 episodes)
Season 2 (6 episodes)
Season 1 (6 episodes)

2018

Travel & Adventure Documentaries

Science & Nature Docs

Social & Cultural Docs

Documentaries

Docuseries

Australian TV Shows

Science & Nature TV

Movies & TV for Kids

Food & Travel TV

Family Watch Together TV

Watch now
Tales of Irish Castles
2014

Historical Documentaries

Documentaries

Docuseries

British TV Shows

Watch now
Team Umizoomi
2010

Animation

Education for Kids

TV Cartoons

Kids' TV Shows

Kids Music

Comic Book & Superhero TV

Animated

Movies & TV for Kids

Watch now
Teen Titans Go!

Season 1 (26 episodes)
Season 2 (26 episodes)
Season 3 (26 episodes)
Season 4 (26 episodes)

2018

Animation

TV Animated Comedies

TV Comedies

TV Cartoons

Kids' TV Shows

Comic Book & Superhero TV

Animated

Movies & TV for Kids

TV Shows based on Comics

Watch now
Teen Wolf

Season 1 (12 episodes)
Season 2 (12 episodes)
Season 3 (24 episodes)
Season 4 (12 episodes)
Season 5 (20 episodes)
Season 6 (20 episodes)

2017

TV Action & Adventure

TV Dramas

Teen TV Shows

US TV Shows

TV Horror

Watch now
Teenage Mutant Ninja Turtles

Season 1 (26 episodes)
Season 2 (26 episodes)

2013

Animation

TV Animated Comedies

TV Comedies

TV Cartoons

Kids' TV Shows

Adventures

Animated

Movies & TV for Kids

TV Shows based on Comics

Watch now
Temperature of Love
2017

TV Dramas

Romantic TV Shows

Korean TV Shows

TV Shows based on Books

Watch now
Terrace House: Aloha State

Original

Part 1 (8 episodes)
Part 2 (8 episodes)
Part 3 (8 episodes)
Part 4 (12 episodes)

2017

Reality TV Shows

Japanese TV Shows

Watch now
Terrace House: Boys & Girls in the City

Original

Part 1 (18 episodes)
Part 2 (28 episodes)

2016

Reality TV Shows

Japanese TV Shows

Watch now
Terrace House: Opening New Doors

Original

Part 1 (8 episodes)
Part 2 (8 episodes)
Part 3 (8 episodes)
Part 4 (8 episodes)
Part 5 (8 episodes)

2018

Reality TV Shows

Japanese TV Shows

Watch now
Terraformars
2014

Action Anime

Anime Series

Anime

Japanese TV Shows

Sci-Fi & Fantasy Anime

TV Shows based on Manga

Watch now
Terror in Resonance
2014

Anime Series

Anime

Crime TV Shows

Japanese TV Shows

TV Thrillers

Watch now
Terrorism Close Calls

Original

2018

Social & Cultural Docs

Documentaries

Crime Documentaries

Docuseries

Crime TV Shows

Watch now
That '70s Show

Season 1 (25 episodes)
Season 2 (26 episodes)
Season 3 (25 episodes)
Season 4 (27 episodes)
Season 5 (25 episodes)
Season 6 (25 episodes)
Season 7 (25 episodes)
Season 8 (22 episodes)

2005

Sitcoms

TV Comedies

US TV Shows

Watch now
The 100

Season 1 (13 episodes)
Season 2 (16 episodes)
Season 3 (16 episodes)
Season 4 (13 episodes)

2017

TV Sci-Fi & Fantasy

TV Action & Adventure

TV Dramas

Political TV Shows

US TV Shows

TV Shows based on Books

Watch now
The 43

Los días de Ayotzinapa (2 episodes)

2019

Biographical Documentaries

Social & Cultural Docs

Documentaries

Political Documentaries

Crime Documentaries

Docuseries

Political TV Shows

Crime TV Shows

Mexican TV Shows

Latin American TV Shows

Watch now
The Adjusters

Season 1 (13 episodes)
Season 2 (13 episodes)

2010

TV Dramas

Malaysian TV Shows

Watch now
The Adventures of Figaro Pho

Season 1 (13 episodes)
Season 2 (13 episodes)

2015

Animation

TV Animated Comedies

TV Comedies

TV Cartoons

Kids' TV Shows

Australian TV Shows

Animated

Movies & TV for Kids

Watch now
The Adventures of Puss in Boots

Season 1 (15 episodes)
Season 2 (11 episodes)
Season 3 (13 episodes)
Season 4 (13 episodes)

2016

Animation

Animal Tales

TV Animated Comedies

TV Comedies

TV Cartoons

Kids' TV Shows

Adventures

Animated

Movies & TV for Kids

Watch now
The Affair

Season 1 (10 episodes)
Season 2 (12 episodes)
Season 3 (10 episodes)

2016

TV Dramas

US TV Shows

Watch now
The Alienist

Original

2018

TV Mysteries

TV Dramas

Period Pieces

Crime TV Dramas

Crime TV Shows

US TV Shows

TV Thrillers

TV Shows based on Books

Watch now
The American Dream Project
2015

Social & Cultural Docs

Documentaries

Docuseries

US TV Shows

Watch now
The Ancient Magus' Bride
2017

Anime Series

Anime

Japanese TV Shows

Sci-Fi & Fantasy Anime

Shounen Anime

TV Shows based on Manga

Watch now
The Ancient Magus' Bride: Those Awaiting a Star
2016

Sci-Fi & Fantasy

Anime Features

Anime

Japanese Movies

Movies

Sci-Fi & Fantasy Anime

Watch now
The Art Of...
2014

Social & Cultural Docs

Documentaries

Reality TV Shows

Docuseries

US TV Shows

Lifestyle

Watch now
The Beat
2012

TV Dramas

Malaysian TV Shows

Watch now
The Beginning of Life: The Series
2016

Science & Nature Docs

Social & Cultural Docs

Documentaries

Docuseries

Science & Nature TV

Latin American TV Shows

Brazilian TV Shows

Watch now
The Big Family Cooking Showdown

Original

Season 2 (14 episodes)
Season 1 (12 episodes)

2018

Reality TV Shows

Competition Reality TV

British TV Shows

Movies & TV for Kids

Food & Travel TV

Family Watch Together TV

Watch now
The Bionic Vet
2010

Reality TV Shows

British TV Shows

Movies & TV for Kids

Family Watch Together TV

Watch now
The Blacklist

Season 1 (22 episodes)
Season 2 (22 episodes)
Season 3 (23 episodes)
Season 4 (22 episodes)
Season 5 (22 episodes)

2018

TV Dramas

Crime TV Dramas

Crime TV Shows

US TV Shows

TV Thrillers

Watch now
The Bletchley Circle

Series 1 (3 episodes)
Series 2 (4 episodes)

2014

TV Mysteries

TV Dramas

Crime TV Dramas

Crime TV Shows

British TV Shows

Watch now
The Boss Baby: Back in Business

Original

Season 1 (13 episodes)
Season 2 (13 episodes)

2018

Animation

TV Animated Comedies

TV Comedies

TV Cartoons

Kids' TV Shows

Animated

Movies & TV for Kids

TV Shows based on Books

Family Watch Together TV

Watch now
The Break

Original

Season 1 (10 episodes)
Season 2 (10 episodes)

2018

TV Mysteries

TV Dramas

Crime TV Dramas

Crime TV Shows

TV Thrillers

Watch now
The Break with Michelle Wolf

Original

2018

TV Comedies

Political TV Shows

US TV Shows

Watch now
The Casketeers

Original

2018

Reality TV Shows

Watch now
The Chalet

Original

2018

TV Mysteries

TV Dramas

Crime TV Dramas

Crime TV Shows

French TV Shows

TV Thrillers

Watch now
The Code

Season 1 (6 episodes)
Season 2 (6 episodes)

2015

TV Dramas

Political TV Shows

Crime TV Dramas

Crime TV Shows

Australian TV Shows

TV Thrillers

Watch now
The Code
2011

Documentaries

Docuseries

British TV Shows

Science & Nature TV

Watch now
The Comedy Lineup

Original

Part 2 (8 episodes)
Part 1 (8 episodes)

2018

TV Comedies

Irreverent Stand-Up Comedy

Stand-Up Comedy

US TV Shows

Watch now
The Confession Tapes

Original

2017

Social & Cultural Docs

Historical Documentaries

Documentaries

Crime Documentaries

Docuseries

Crime TV Shows

US TV Shows

Watch now
The Could've-Gone-All-the-Way Committee
2018

TV Dramas

Romantic TV Shows

Japanese TV Shows

TV Shows based on Manga

Watch now
The Cravings

Season 1 (6 episodes)
Season 2 (10 episodes)

2016

TV Comedies

TV Dramas

Korean TV Shows

Watch now
The Creative Indians
2017

Documentaries

Docuseries

Indian TV Shows

Lifestyle

Watch now
The Crown

Original

Season 1 (10 episodes)
Season 2 (10 episodes)

2017

TV Dramas

Period Pieces

Political TV Shows

British TV Shows

Watch now
The Cuba Libre Story

Original

2015

Documentaries

Political Documentaries

Docuseries

Political TV Shows

German TV Shows

Watch now
The Curious Creations of Christine McConnell

Original

2018

TV Comedies

TV Variety & Talk Shows

US TV Shows

Lifestyle

Watch now
The Day I Met El Chapo

Original

2017

Biographical Documentaries

Social & Cultural Docs

Documentaries

Political Documentaries

Crime Documentaries

Docuseries

Political TV Shows

Crime TV Shows

Mexican TV Shows

Latin American TV Shows

Watch now
The Day Will Come
2016

TV Dramas

Scandinavian TV Shows

Danish TV Shows

Watch now
The Deep

Season 1 (26 episodes)
Season 2 (13 episodes)

2017

Animation

TV Cartoons

Kids' TV Shows

Australian TV Shows

Animated

Movies & TV for Kids

TV Shows based on Comics

Watch now
The Defiant Ones

Original

Limited Series (4 episodes)

2017

Music

Biographical Documentaries

Hip-Hop

Documentaries

Docuseries

Music & Musicals

US TV Shows

Music & Concert Documentaries

Watch now
The Degenerates

Original

2018

TV Comedies

Irreverent Stand-Up Comedy

Stand-Up Comedy

US TV Shows

Politically Incorrect Stand-up Comedy

Watch now
The Disastrous Life of Saiki K.

Season 1 (24 episodes)
Season 2 (24 episodes)
Season 3 (2 episodes)

2018

Anime Series

Anime

Teen TV Shows

Japanese TV Shows

Sci-Fi & Fantasy Anime

School Anime

Shounen Anime

TV Shows based on Manga

Watch now
The Dragon Prince

Original

Season 1 (9 episodes)
Season 2 (9 episodes)

2019

TV Sci-Fi & Fantasy

Animation

TV Action & Adventure

TV Cartoons

Kids' TV Shows

Adventures

Animated

Movies & TV for Kids

Family Watch Together TV

Watch now
The Dream Catchers
2009

TV Dramas

Romantic TV Shows

Singaporean TV Shows

Watch now
The Dream Job
2016

TV Dramas

Singaporean TV Shows

Watch now
The Drunk and on Drugs Happy Funtime Hour
2011

TV Comedies

Canadian TV Shows

Watch now
The Eena Meena Deeka Chase Comedy Show
2015

Animation

Animal Tales

TV Animated Comedies

TV Comedies

TV Cartoons

Kids' TV Shows

Indian TV Shows

Animated

Movies & TV for Kids

Watch now
The Emperor Owner of the Mask
2017

TV Dramas

Period Pieces

Political TV Shows

Korean TV Shows

Watch now
The Empress Ki

The Empress Ki (51 episodes)

2013

TV Dramas

Period Pieces

Political TV Shows

Romantic TV Shows

Korean TV Shows

Watch now
The End
2012

TV Mysteries

TV Dramas

Watch now
The End of the F***ing World

Original

2017

TV Comedies

TV Dramas

British TV Shows

Teen TV Shows

Watch now
The Epic Tales of Captain Underpants

Original

Season 1 (13 episodes)
Season 2 (13 episodes)

2019

Animation

TV Animated Comedies

TV Comedies

TV Cartoons

Kids' TV Shows

Comic Book & Superhero TV

Animated

Movies & TV for Kids

TV Shows based on Books

Family Watch Together TV

Watch now
The Fall

Series 1 (5 episodes)
Series 2 (6 episodes)

2016

TV Dramas

Crime TV Dramas

Crime TV Shows

British TV Shows

TV Thrillers

Watch now
The Family Court
2010

TV Dramas

Singaporean TV Shows

Watch now
The Fashion Fund
2014

Reality TV Shows

Competition Reality TV

US TV Shows

Watch now
The Fierce Wife
2010

TV Dramas

Romantic TV Shows

Taiwanese TV Shows

Watch now
The Final Table

Original

2018

Reality TV Shows

Competition Reality TV

Movies & TV for Kids

US TV Shows

Food & Travel TV

Family Watch Together TV

Watch now
The Fix

Original

2018

TV Comedies

Political TV Shows

US TV Shows

Watch now
The Flash

Season 1 (23 episodes)
Season 2 (23 episodes)
Season 3 (23 episodes)
Season 4 (23 episodes)

2018

TV Sci-Fi & Fantasy

TV Action & Adventure

Crime TV Shows

Comic Book & Superhero TV

US TV Shows

TV Shows based on Comics

Watch now
The Forest

Original

2017

TV Mysteries

TV Dramas

Crime TV Dramas

Crime TV Shows

French TV Shows

TV Thrillers

Watch now
The Frankenstein Chronicles

Original

Season 1 (6 episodes)
Season 2 (6 episodes)

2017

TV Mysteries

TV Dramas

Period Pieces

Crime TV Dramas

Crime TV Shows

British TV Shows

TV Thrillers

TV Shows based on Books

Watch now
The Frozen Dead

Original

2017

TV Dramas

Crime TV Dramas

Crime TV Shows

French TV Shows

TV Thrillers

Watch now
The Furchester Hotel

Season 1 (26 episodes)
Season 2 (26 episodes)

2015

Education for Kids

Kids' TV Shows

British TV Shows

Movies & TV for Kids

Watch now
The Future of Water
2007

Documentaries

Political Documentaries

Docuseries

Political TV Shows

Science & Nature TV

Scandinavian TV Shows

Watch now
The Get Down

Original

Part 1 (6 episodes)
Part 2 (5 episodes)

2017

Hip-Hop

TV Dramas

Music & Musicals

US TV Shows

Watch now
The Girl I Loved
2011

TV Dramas

Romantic TV Shows

Watch now
The Girl Who Sees Scents
2015

TV Comedies

TV Dramas

Crime TV Dramas

Crime TV Shows

Romantic TV Shows

Korean TV Shows

Watch now
The Golden Path
2007

TV Dramas

Singaporean TV Shows

Watch now
The Golden Years with Javed Akhtar
2016

Social & Cultural Docs

Historical Documentaries

Documentaries

Docuseries

Indian TV Shows

Hindi-Language TV Shows

Watch now
The Good Cop

Original

2018

TV Comedies

TV Dramas

Crime TV Dramas

Crime TV Shows

US TV Shows

Watch now
The Good Place

Season 1 (13 episodes)
Season 2 (12 episodes)

2017

Sitcoms

TV Comedies

US TV Shows

Watch now
The Good Wife

Season 1 (23 episodes)
Season 2 (23 episodes)
Season 3 (22 episodes)
Season 4 (22 episodes)
Season 5 (22 episodes)
Season 6 (22 episodes)

2016

TV Dramas

US TV Shows

Watch now
The Great Escape
2016

Historical Documentaries

Documentaries

Docuseries

Indian TV Shows

Hindi-Language TV Shows

Watch now
The Greatest Love
2011

TV Comedies

Romantic TV Shows

Korean TV Shows

Romantic Favorites

Watch now
The Guardian

The Guardian (16 episodes)

2017

TV Action & Adventure

TV Dramas

Crime TV Dramas

Crime TV Shows

Korean TV Shows

TV Thrillers

Watch now
The Haunted House: The Secret of the Ghost Ball
2017

Kids' TV Shows

Adventures

Movies & TV for Kids

Korean TV Shows

Watch now
The Haunting of Hill House

Original

2018

TV Dramas

US TV Shows

TV Horror

TV Shows based on Books

Watch now
The Hollow

Original

2018

Animation

TV Cartoons

Kids' TV Shows

Canadian TV Shows

Adventures

Animated

Movies & TV for Kids

Watch now
The Hollywood Masters

Season 1 (11 episodes)
Season 2 (13 episodes)
Season 3 (12 episodes)

2017

US TV Shows

Watch now
The Homecoming

Best of 2015 (31 episodes)

2015

Reality TV Shows

Korean TV Shows

Food & Travel TV

Lifestyle

Watch now
The Honeymoon Stand Up Special

Original

2018

TV Comedies

Irreverent Stand-Up Comedy

Stand-Up Comedy

US TV Shows

Politically Incorrect Stand-up Comedy

Watch now
The Hook Up Plan

Original

2018

TV Comedies

Romantic TV Shows

French TV Shows

Watch now
The Horn
2016

Reality TV Shows

US TV Shows

Watch now
The House That Made Me

Season 1 (10 episodes)
Season 2 (7 episodes)
Season 3 (7 episodes)

2015

Reality TV Shows

Indian TV Shows

Hindi-Language TV Shows

Watch now
The House of Flowers

Original

2018

TV Comedies

TV Dramas

Mexican TV Shows

Latin American TV Shows

Watch now
The IT Crowd

Series 1 (6 episodes)
Series 2 (6 episodes)
Series 3 (6 episodes)
Series 4 (6 episodes)
Series 5 (1 episodes)

2013

Sitcoms

TV Comedies

British TV Shows

Watch now
The Idolmaster Cinderella Girls
2015

Drama Anime

Anime Series

Anime

Japanese TV Shows

Anime based on a Video Game

Anime for Gamers

Watch now
The In-Laws
2011

TV Dramas

Singaporean TV Shows

Watch now
The Inbetweeners

Season 1 (6 episodes)
Season 2 (6 episodes)
Season 3 (6 episodes)

2010

Sitcoms

TV Comedies

British TV Shows

Watch now
The Indian Detective

Original

2017

TV Mysteries

TV Comedies

TV Dramas

Crime TV Dramas

Crime TV Shows

Canadian TV Shows

Watch now
The Inmate

Original

2018

TV Dramas

Crime TV Dramas

Crime TV Shows

Mexican TV Shows

Latin American TV Shows

TV Thrillers

Watch now
The Innocent Man

Original

2018

Social & Cultural Docs

Documentaries

Crime Documentaries

Docuseries

Crime TV Shows

US TV Shows

TV Shows based on Books

Watch now
The Innocents

Original

2018

TV Sci-Fi & Fantasy

TV Dramas

Romantic TV Shows

British TV Shows

Teen Romance

Teen TV Shows

Watch now
The Investigator: A British Crime Story

Original

Season 2 (3 episodes)
Season 1 (4 episodes)

2018

Documentaries

Crime Documentaries

Docuseries

Crime TV Shows

British TV Shows

Watch now
The Iron Lady
2009

TV Dramas

Malaysian TV Shows

Watch now
The Joel McHale Show with Joel McHale

Original

Season 1 Part 2 (6 episodes)
Season 1 Part 1 (13 episodes)

2018

TV Comedies

TV Variety & Talk Shows

US TV Shows

Watch now
The Joy of Techs
2017

Reality TV Shows

British TV Shows

Science & Nature TV

Watch now
The Judgement

Original

2018

TV Dramas

Crime TV Dramas

Crime TV Shows

Teen TV Shows

Thai TV Shows

Watch now
The Keepers

Original

2017

TV Mysteries

Historical Documentaries

Documentaries

Crime Documentaries

Docuseries

Crime TV Shows

US TV Shows

Watch now
The Kindness Diaries
2019

Reality TV Shows

US TV Shows

Food & Travel TV

Lifestyle

Watch now
The King 2 Hearts

The King 2 Hearts (20 episodes)

2012

TV Dramas

Political TV Shows

Romantic TV Shows

Korean TV Shows

Watch now
The King in Love

The King in Love (20 episodes)

2017

TV Dramas

Political TV Shows

Romantic TV Shows

Korean TV Shows

TV Shows based on Books

Watch now
The Kirlian Frequency
2017

TV Sci-Fi & Fantasy

Animation

Latin American TV Shows

Argentinian TV Shows

TV Horror

Watch now
The Kominsky Method

Original

2018

TV Comedies

TV Dramas

US TV Shows

Watch now
The Lady in Dignity
2017

TV Dramas

Korean TV Shows

Watch now
The Last Kingdom

Original

Season 1 (8 episodes)
Season 2 (8 episodes)
Season 3 (10 episodes)

2018

TV Action & Adventure

TV Dramas

Period Pieces

British TV Shows

TV Shows based on Books

Watch now
The Last Nazis

The Last Nazis (3 episodes)

2009

Documentaries

British Movies

Watch now
The Legend of Bruce Lee
2008

TV Action & Adventure

TV Dramas

Mainland Chinese TV Shows

Watch now
The Letdown

Original

2017

TV Comedies

TV Dramas

Australian TV Shows

Watch now
The Liar
2013

TV Dramas

Crime TV Dramas

Crime TV Shows

Malaysian TV Shows

Watch now
The Little Nyonya
2009

TV Dramas

Singaporean TV Shows

Watch now
The Magic School Bus
1994

Animation

Education for Kids

TV Cartoons

Kids' TV Shows

Adventures

Animated

Movies & TV for Kids

TV Shows based on Books

Watch now
The Magic School Bus Rides Again

Original

Season 1 (13 episodes)
Season 2 (13 episodes)

2018

Animation

Education for Kids

TV Cartoons

Kids' TV Shows

Canadian TV Shows

Adventures

Animated

Movies & TV for Kids

Watch now
The Many Faces of Ito

Original

2017

TV Dramas

Romantic TV Shows

Japanese TV Shows

TV Shows based on Books

Watch now
The Master's Sun
2013

TV Comedies

Romantic TV Shows

Korean TV Shows

TV Horror

Watch now
The Mechanism

Original

2018

TV Dramas

Political TV Shows

Crime TV Dramas

Crime TV Shows

Latin American TV Shows

Brazilian TV Shows

TV Thrillers

Watch now
The Method
2015

TV Mysteries

TV Dramas

Crime TV Dramas

Crime TV Shows

TV Thrillers

Russian TV Shows

Watch now
The Mind of a Chef

Season 1 (16 episodes)
Season 2 (18 episodes)
Season 3 (18 episodes)
Season 4 (19 episodes)
Season 5 (14 episodes)

2016

Documentaries

Docuseries

US TV Shows

Food & Travel TV

Lifestyle

Watch now
The Ministry of Time

Original

Season 1 (8 episodes)
Season 2 (13 episodes)
Season 3 (13 episodes)

2017

TV Sci-Fi & Fantasy

TV Action & Adventure

Spanish TV Shows

Watch now
The Miracle
2016

TV Dramas

Korean TV Shows

Watch now
The Mist

Original

2017

TV Sci-Fi & Fantasy

TV Dramas

US TV Shows

TV Horror

TV Thrillers

TV Shows based on Books

Watch now
The Moon Embracing the Sun
2012

TV Sci-Fi & Fantasy

TV Dramas

Period Pieces

Political TV Shows

Romantic TV Shows

Korean TV Shows

TV Shows based on Books

Watch now
The Mortified Guide
2018

Social & Cultural Docs

Documentaries

Docuseries

US TV Shows

Watch now
The Most Beautiful Hands of Delhi
2017

TV Comedies

TV Dramas

Swedish TV Shows

Scandinavian TV Shows

TV Shows based on Books

Watch now
The Mr. Peabody and Sherman Show

Season 1 (13 episodes)
Season 2 (13 episodes)
Season 3 (13 episodes)
Season 4 (13 episodes)

2017

Animation

Animal Tales

TV Animated Comedies

TV Comedies

TV Cartoons

Kids' TV Shows

Animated

Movies & TV for Kids

Watch now
The New Legends of Monkey

Original

2018

TV Sci-Fi & Fantasy

TV Action & Adventure

Kids' TV Shows

Australian TV Shows

Comic Book & Superhero TV

Adventures

Movies & TV for Kids

TV Shows based on Books

Family Watch Together TV

Watch now
The New World
2015

TV Mysteries

TV Dramas

Crime TV Dramas

Crime TV Shows

Romantic TV Shows

Taiwanese TV Shows

Watch now
The OA

Original

2016

TV Sci-Fi & Fantasy

TV Mysteries

TV Dramas

US TV Shows

TV Thrillers

Watch now
The Oath
2011

TV Dramas

Romantic TV Shows

Singaporean TV Shows

Watch now
The Only Way Is Essex

Season 18 (10 episodes)
Season 19 (10 episodes)

2016

Reality TV Shows

Romantic TV Shows

British TV Shows

Watch now
The Originals

Season 1 (22 episodes)
Season 2 (22 episodes)
Season 3 (22 episodes)

2016

TV Dramas

US TV Shows

TV Horror

TV Shows based on Books

Watch now
The Outstanding Woman
2014

TV Comedies

TV Dramas

Romantic TV Shows

Korean TV Shows

Watch now
The Package
2017

TV Dramas

Korean TV Shows

Watch now
The Paper

Season 1 (12 episodes)
Season 2 (11 episodes)

2018

TV Dramas

Political TV Shows

Watch now
The Perfect Match
2017

TV Comedies

TV Dramas

Romantic TV Shows

Taiwanese TV Shows

Watch now
The Pinkertons
2015

TV Dramas

Crime TV Dramas

Crime TV Shows

Canadian TV Shows

Movies & TV for Kids

Family Watch Together TV

Watch now
The Poetist
2017

Special Interest

Watch now
The Polar Sea
2016

Sports Documentaries

Documentaries

Docuseries

Science & Nature TV

Canadian TV Shows

Watch now
The Powerpuff Girls
2016

Animation

TV Cartoons

Kids' TV Shows

Comic Book & Superhero TV

Adventures

Animated

Movies & TV for Kids

Watch now
The Prince Who Turns into a Frog
2005

TV Comedies

TV Dramas

Romantic TV Shows

Taiwanese TV Shows

Watch now
The Principal
2015

TV Mysteries

TV Dramas

Crime TV Dramas

Crime TV Shows

Australian TV Shows

Social Issue TV Dramas

Watch now
The Producers
2015

TV Comedies

TV Dramas

Korean TV Shows

Watch now
The Protector

Original

2018

TV Sci-Fi & Fantasy

TV Action & Adventure

Romantic TV Shows

Comic Book & Superhero TV

TV Thrillers

TV Shows based on Books

Watch now
The Pyramid Code
2009

Science & Nature Docs

Social & Cultural Docs

Documentaries

Docuseries

Science & Nature TV

Canadian TV Shows

Watch now
The Rain

Original

2018

TV Sci-Fi & Fantasy

TV Dramas

Teen TV Shows

Scandinavian TV Shows

Danish TV Shows

TV Thrillers

Watch now
The Ranch

Original

Part 1 (10 episodes)
Part 2 (10 episodes)
Part 3 (10 episodes)
Part 4 (10 episodes)
Part 5 (10 episodes)
Part 6 (10 episodes)

2018

Sitcoms

TV Comedies

US TV Shows

Watch now
The Real Football Factories
2006

Sports Documentaries

Social & Cultural Docs

Documentaries

Sports & Fitness

Docuseries

British TV Shows

Watch now
The Real Ghostbusters

Season 1 (78 episodes)
Season 2 (13 episodes)
Season 3 (8 episodes)
Season 4 (9 episodes)
Season 5 (8 episodes)

1990

Animation

TV Cartoons

Kids' TV Shows

Adventures

Animated

Movies & TV for Kids

Watch now
The Rebel
2017

TV Action & Adventure

TV Dramas

Period Pieces

Political TV Shows

Korean TV Shows

Watch now
The Rise of Phoenixes

Original

2018

TV Action & Adventure

TV Dramas

Period Pieces

Romantic TV Shows

TV Shows based on Books

Mainland Chinese TV Shows

Watch now
The Road Trick
2017

Travel & Adventure Documentaries

Documentaries

Docuseries

US TV Shows

Food & Travel TV

Watch now
The Road to Calvary
2017

TV Dramas

Political TV Shows

Russian TV Shows

TV Shows based on Books

Watch now
The Royal Gambler
2016

TV Action & Adventure

TV Dramas

Period Pieces

Political TV Shows

Korean TV Shows

Watch now
The Royal House of Windsor
2017

Social & Cultural Docs

Documentaries

Docuseries

British TV Shows

Watch now
The Royal Tutor
2017

Drama Anime

Anime Series

Anime

Japanese TV Shows

TV Shows based on Manga

Watch now
The Ryuo's Work is Never Done!
2018

Anime Series

Anime

Japanese TV Shows

Anime based on Light Novels

Watch now
The Same Sky
2017

TV Dramas

Political TV Shows

German TV Shows

TV Thrillers

Watch now
The Scholar Who Walks the Night

The Scholar Who Walks the Night (20 episodes)

2015

TV Sci-Fi & Fantasy

TV Dramas

Period Pieces

Romantic TV Shows

Korean TV Shows

TV Shows based on Comics

Watch now
The Shannara Chronicles

Season 1 (10 episodes)
Season 2 (10 episodes)

2018

TV Sci-Fi & Fantasy

TV Action & Adventure

TV Dramas

US TV Shows

TV Shows based on Books

Watch now
The Sinner

Original

The Sinner: Julian (8 episodes)
The Sinner: Cora (8 episodes)

2018

TV Mysteries

TV Dramas

Crime TV Dramas

Crime TV Shows

US TV Shows

TV Thrillers

TV Shows based on Books

Watch now
The Sniffer

Season 1 (8 episodes)
Season 2 (8 episodes)
Season 3 (8 episodes)

2017

TV Mysteries

TV Dramas

Crime TV Dramas

Crime TV Shows

TV Thrillers

Russian TV Shows

Watch now
The Sound of Your Heart

Original

2016

Sitcoms

TV Comedies

Korean TV Shows