Finder is committed to editorial independence. While we receive compensation when you click links to partners, they do not influence our content.
Money Shame: Financial Stories You Should Not Be Afraid To Talk About
When we go out with friends to have coffee, we usually spill the tea. It may be about a co-worker who can't seem to agree on any of your suggestion or a rekindled romance with someone from the past. Whether it's a win or a problem, we are always open to sharing it with our closest companions. You know, however, that there is one particular topic you are afraid to talk about — your relationship with money.
Don't blame yourself. We all grew up believing that this topic is personal. But there are money problems you can avoid if you are confident enough to approach it with the right mindset.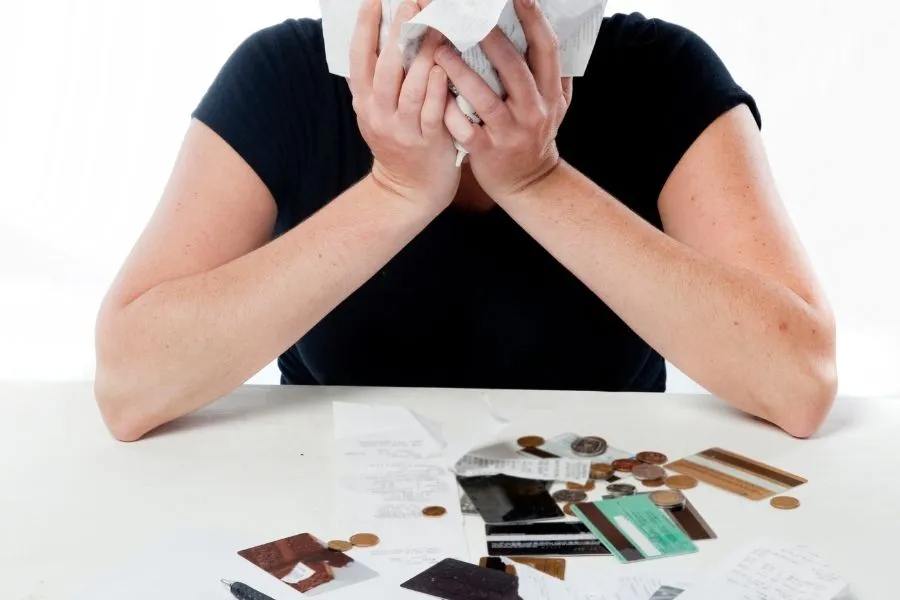 Debt
Only few people can say they do not have a skeleton the closet. It could be a shameful relationship, an unpleasant experience, or a regretted choice.
To a person who dreads his financial situation, that skeleton might be holding a credit card bill, bank statement or notice. You are afraid to seek help from your friends because you know it's your mistake. You think it's you alone who can solve the problem. So, you sneak out in the middle of the night to bury the bones but they still haunt you in your every waking moment. It is only then that you tell yourself it could have been avoided if only you had the guts to call for help before everything got out of hand.
READ: Bad Habits on Credit Card Debts You Should Stop Doing
When you go shopping with friends, they will only see you as a hardworking person who deserves a valuable reward for putting in extra hours in the office. That may be true, but you also deserve to have a peace of mind.
One way to take that heavy weight off your shoulders is to unload it to a trusted friend or relative. When you keep it to yourself, there is a high chance that your debts will only pile up because no one is looking. Think of someone who can hold you accountable without judging you. Show this person how much you owe so he or she can help you sort it out. It would do you good if this person is responsible in managing his or her finances. You can come up with a plan to pay it off without taking too much of your budget.
READ: Debt and COVID-19: What To Do When You Can't Pay Balances
Spending Habits
You may not have debts but there will be times you will find yourself wondering where all your hard-earned money went. You do not have an emergency fund. You have not gotten yourself a life or health insurance. Your savings account is just a pitstop for your salary before it hits the road that leads to another shopping spree. After that, you are back to three days before payday restlessly waiting for your earnings.
It's not that you should explain yourself to anyone. However, if you are having problems taking care of your money and have no idea what to do, do not be ashamed to get help. Shame will only eat you up. Consulting a financial coach not only gets you out of debt, it can provide you expert advice on where to invest your money.
READ: No-Fail Investments You Should Explore
You may know your financial struggle but a financial advisor can break it down for you. He or she can pinpoint all the red flags and recommend saving and budgeting habits. Knowing you on a personal level will aid him or her in coming up with a plan for your short-term and long-term goals. It's tailor-made for you so there's a high chance that it will work for you. You can always seek consultation along the way for it to be adjusted according to your needs.

Splitting the bill
Sharing is caring. But if your friends genuinely care for you, they would not mind if you only pay for what you ate when you dine with them. You may feel it is not fair for you to equally split the bill when you only had a salad while they each ordered Php500 worth of meal.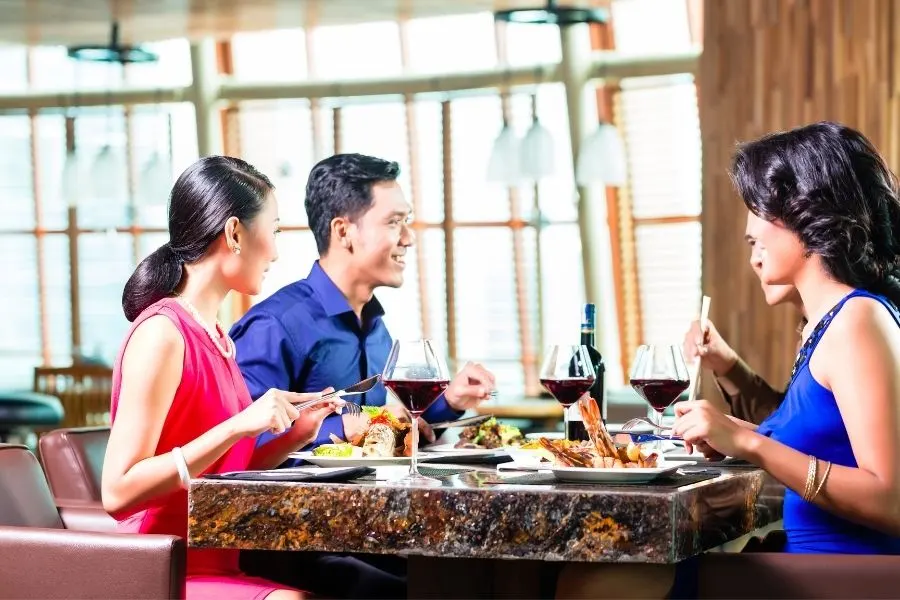 This may be a touchy subject and quite hard to bring it up without antagonizing yourself. However, there are ways you can do this without being pushy.
In between asking the waiter for your bill and before it arrives, ask them how they would like to pay for the bill. If someones says each one should contribute equally and you disagree, present your case nicely and enlighten them on if there's a need to. You can tell them you only brought just enough money for yourself.
You can also talk about it even before going to the restaurant. You do not have to share every detail of your financial life and principles. Be casual.
If you are always dining out with the same group, you can suggest a set-up wherein everyone takes turns in paying the bill. You can set parameters such as eating only in moderately priced restaurants. By doing so, you will not have to bring up the topic every time and your friends become your partners in your road to financial responsibility.

,
Salary negotiation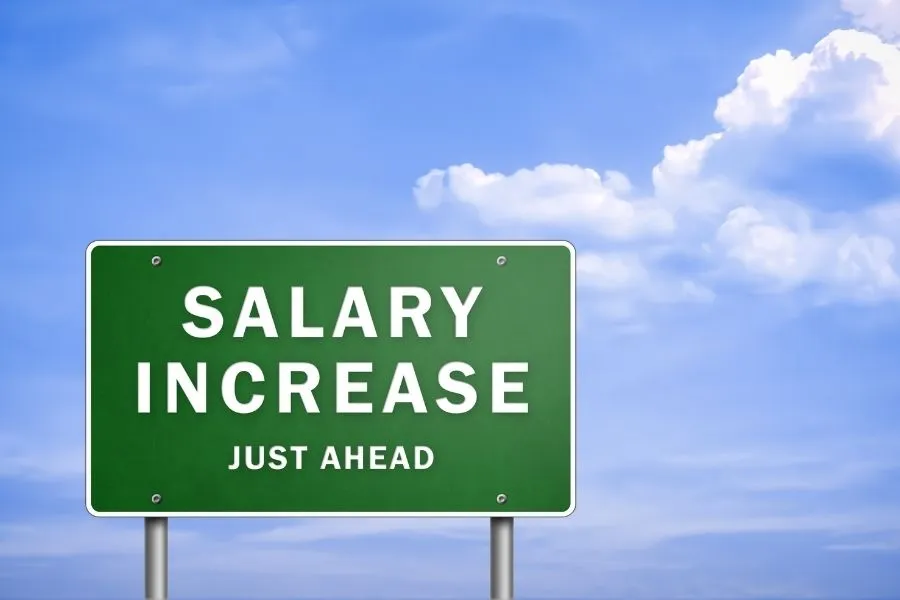 Your company may have already set a regular increase in employees' compensation. But when you feel you deserve more because you have done much more than what is asked of you, you are right. You only have to be confident enough to present it to your superior and ask for a fair raise.
The topic alone could be frowned upon when you open it up to your colleagues and even your closest friends. Do not get swayed into shying away from this. If you think you earned it, you just have to be prepared with the reasons and statistics to convince your boss that you are worth it. Consistently outstanding ratings, increasing sales, or bringing in clients could justify your ask.
This means you have to know your value. If you can't convince yourself, how else can you persuade the boss? If they do not approve of a salary raise because of justifiable reasons such as budget cuts or expansion investments, you can always ask for non-monetary benefits.
READ: Adulting 103: How to Budget The Minimum Wage
Pre-nuptial agreement
The idea of having a "Crazy Rich Asian" as a partner may be too far-fetched. It does not mean you are not bound to face "Rich People Problems," which includes property ownership rules for spouses.
The Family Code of the Philippines explains property relations between husband and wife. Article 75 of the said law states that "The future spouses may, in the marriage settlements, agree upon the regime of absolute community, conjugal partnership of gains, complete separation of property, or any other regime. In the absence of a marriage settlement, or when the regime agreed upon is void, the system of absolute community of property as established in this Code shall govern."
A piece written by Racquel Quieta and published by GMA Network explained it for everyone to have an overview of this provision.
"It means once a couple gets married without a written agreement, each of their properties will automatically become conjugal property or property owned by both spouses. Therefore, if you plan to combine whatever money or property you have accumulated or owned while you were single with that of your spouse's, then there's really no need for a prenuptial agreement," wrote Quieta.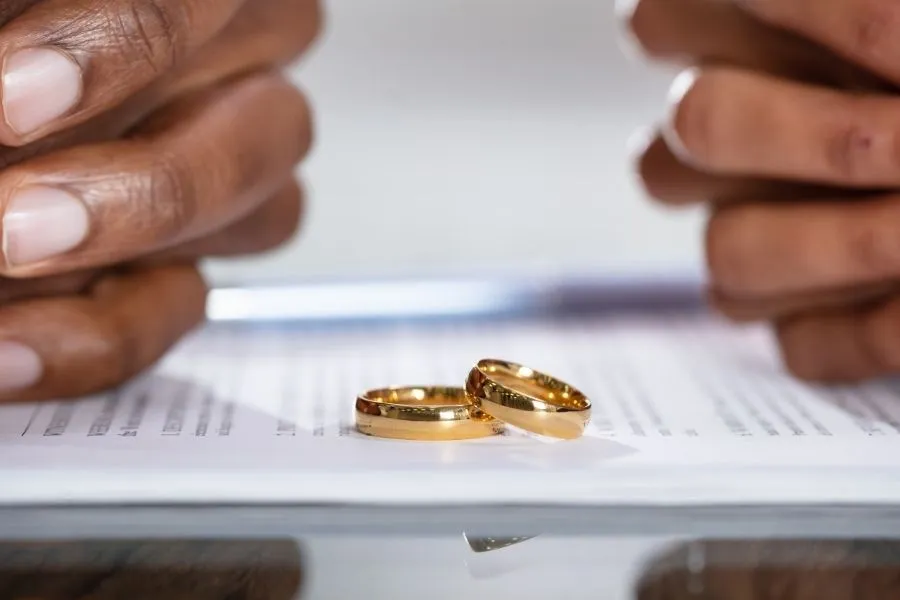 If you have properties to protect, do not be afraid to open it up to your partner. It would be a breeze if he or she accepting when it comes to topics as sensitive as this. Get over the thought of your relatives inculcating that this jinxes your marriage because they think you are already talking about how it will end before it even begins.
There are other reasons aside from protecting both of your assets if ever you decide on filing for a legal separation or annulment. Some couples opt to sign a pre-nuptial agreement to avoid potential conflict during their marriage. They believe that by doing so, money talks will only be limited to their shared resources.

Bottomline:
Like all other problems, money issues should be confronted instead of walked away from. Remember that you own money. Money does not own you. If you act like it is not the case, you might find yourself in a debt cycle that you have no idea how to escape from.