Finder is committed to editorial independence. While we receive compensation when you click links to partners, they do not influence our content.
Money-Saving Tips For Teens
Saving money is a massive challenge for teens who are too young to get a job of their own and must rely on a fixed weekly allowance to get by. While mom and dad are still responsible for paying for living expenses, school, and other necessities, growing up comes with plenty of expensive wants to keep up with trends and social circles. Some parents even go the extra mile by letting their teenage children pay for non-necessities. As a teen, the sudden fiscal responsibility can be extremely stressful.

Regardless of the monetary arrangement between you and your parents, it's undeniably essential to start learning about money. The first step to making mature financial decisions is saving, which can be a challenge if you're used to unrestricted spending or swiping dad's credit card. But adulthood is just around the corner, and you don't want your entrance to the big leagues to be marked by debt and having nothing to your name. Here are some easy money-saving tips that may motivate you to build a financial head start right away.
Save part of your allowance
The road to substantial savings is a long way ahead, but you can start with what you already have. Evaluate the amount of money that you receive and try to set aside as much as you realistically can. For instance, if you receive P1,500 a week but have to pay for lunches and after-school hangouts with friends, then try to save at least P500. That will eventually sum up to P2,000 a month and P24,000 a year, which goes to show that a little goes a long way if you can keep up with a disciplined savings plan.
Don't get discouraged if you receive less money and have more obligations to pay for. If you receive P500 a week and have to pay for food, transportation, and school supplies, then you might only be able to save P50 of your allowance. But a small amount is much better than none at all, and in a couple of weeks, you'll eventually break into the thousand peso mark. That's a huge savings milestone for a teen!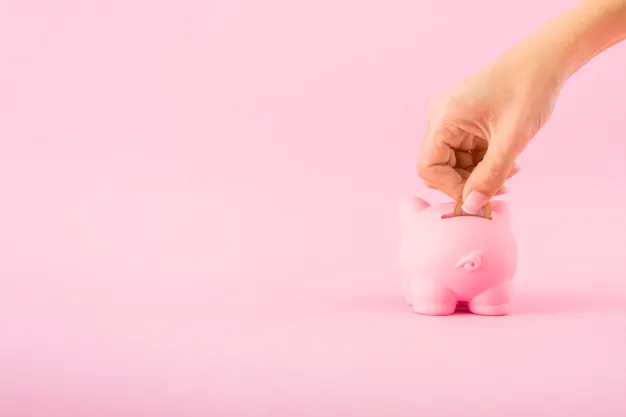 The power of budgeting
Saving a bit of your allowance per week may seem easy in theory, but it requires a good sense of self-control and overcoming temptation. Sometimes, it means saying no to an expensive weekend get-together, opting for a tall frappuccino (or none at all), or not buying a graphic tee with your favorite band. But it doesn't mean that you have to deprive yourself of all the little luxuries. You only have a couple of years to live like a teenager, after all, and you best make the most out of it.
Consider budgeting your allowance, which sounds like a very tita thing to do, but trust us, it works. It's relatively simple, too. Just determine how much money you'd ideally spend on food, transportation, going out with friends, school supplies, other financial obligations, and savings. Think of it as a game where you have to comply with the amount you allocated for each spending category. You might have to experiment for a few weeks to get a realistic number, but it'll be worth it once you're at a comfortable spot with exactly enough for your needs plus room to spare.
READ: How Does the Envelope Budget System Work?
Open asavings account
It's challenging to save money because knowing that you have dispensable cash lying around can be a huge temptation. Consider storing everything away in a savings account, which children as young as five are allowed to have. You might already own a kiddie savings account that your parents set up for you years ago. Ask for mom and dad's help in setting up a teen savings account, which you should be able to handle on your own this time around.
BDO has a Power Teens Club, which is essentially a savings account that comes with a passbook and ATM debit card with a lower minimum average daily balance of P2,000, as opposed to the usual P10,000. But at this age range, most banks will allow you to own a legitimate account that you can continue using until adulthood. If you and your parents don't mind opening a full-fledged savings account, BPI and UnionBank have relatively low minimums that are perfect for the amount you handle.
Owning a savings account of your own is a huge leap toward a more intentional savings plan. Being able to check your balance through your online account or mobile app is also a great way to keep track of your progress and celebrate savings milestones. But free reign over your account means that you can, too, alternatively, spend all your money at once. Exercise caution and remember your goal to save.

Do asavings challenge
Apart from temptation, some people — especially shopaholics — can get a little antsy when money stays in a savings account or safe and doesn't move around. Try to stimulate motivation and make things more fun by trying out a savings challenge. There are plenty of variations that you can find online, but for starters, opt for the P5, P10, or P20 savings challenge. The mechanics are simple: get a piggy bank that can't be opened or make one yourself. Every time you get a P5 coin, P10 coin, or P20 bill (whichever denomination you choose), you must put it inside the piggy bank and continue doing so until it's full. After about six months or so, you can break open your piggy bank and count your savings!
Doing a savings challenge is a fun way to save. You can even do it alongside your regular savings allocation if you're looking into making a big purchase in the foreseeable future.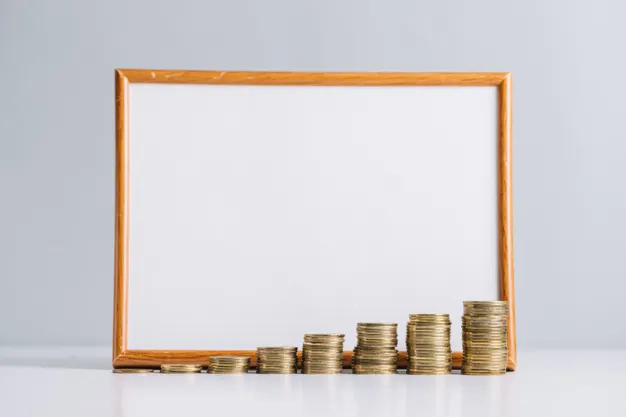 Get tips from parents
When it comes to saving money, mom and dad know best. Your parents, more likely than not, have experienced their fair share of money mishaps over the years and can offer a tip or two to help you out. Financial literacy and responsibility is a family affair, and it's important to let them know that you're finally ready to make more significant decisions yourself. Sit down and have a discussion with them about how to manage your savings account and how they can help you start making small investments.
Saving money and resisting the urge to jump into the latest and most expensive bandwagons is a challenge for anyone at any age around the globe. But you can start building good fiscal habits little by little so that you enter adulthood with a strong financial springboard. Check out GoBear for financial information, tips and tricks, and a range of banks that offer the best savings accounts for your needs.