Finder is committed to editorial independence. While we receive compensation when you click links to partners, they do not influence our content.
Money Mistakes Recent Graduates Make
Immediately landing a job after graduating from college, you have all the reasons to feel accomplished and determined.
Then comes every encouraging advice the world lays on your path to independence.
,
Getting your first paycheck is a gratifying experience. However, you should be careful not to get too excited about rewarding yourself. If you are not mindful, you might find yourself stuck in these financial pitfalls.
Not having a budget
Not having a budget system for your income is like driving a car blindfolded. You may be taking a familiar route but there's a high chance you will crash.
Living on a budget means you are wise enough to only spend what you have, pay what is due, and save some for the rainy days. Money should not control you. You earned it. You own it. You have power over it.
If you have a budget, all your spending decisions will have a no-fail guide. This way, you can clearly see the big picture. When a problem comes, just bring out your list of expected costs and make adjustments from there. It will also help you determine whether you can take out a loan and how much should it be.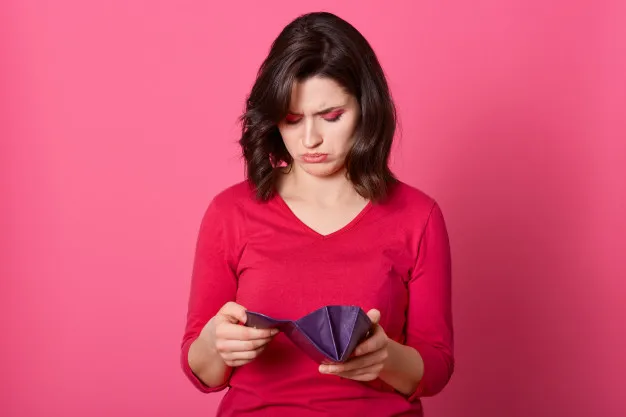 There are a lot of budgeting methods you can adapt if you have no idea in this area.
Many financial coaches recommend the 50-20-30 rule popularized by the United States Senator Elizabeth Warren. The basic rule is to allocate your money in such a proportion.
50% for your needs (groceries, utilities,health insurance, car amortization)
20% goes to your savings.
30% for your wants (shopping, dining out, hobbies)
As you can see, there's a balance created in the 50-20-30 system. There should always be room for unnecessary spending. It will spare you from realigning your funds which might force you to put off paying for your bills or other necessities. If you end up not using your budget for your leisure, then add that to your savings.
Another technique in budgeting is the envelope budget system In this case, you are advised to separate your cash and place them in envelopes. Assign one category for each envelope. Examples are utilities, postpaid bills, grocery, and medicine.
READ:How Does the Envelope Budget System Work?
Not having savings
Asavings accountis the best lifeline when life gets tough.
As we have learned in this pandemic, you can't just call a friend or take a 50-50 chance in a financially trying time. Your peers are going through the same rough patch and you can't afford to lose more than what you are bringing in.
If you do not have an idea on how to grow your money yet, it's best toopen a bank accountwhere you can stash your monthly savings and earn from it. Interest rates are not just applicable intime deposit accounts. You can also benefit from it if you have a savings account. It's a low-risk investment for those who want to dip their toes in the water first.
READ:Understanding Savings Accounts and Interest Rates
Once you graduate, you won't be able to earn much yet. The upside is you have fewer expenses because you only have a few responsibilities on your plate. Take advantage of this time.
Keeping your money safe for your future needs takes some of the burdens off your shoulder. When unexpected trouble arises, you are already a step ahead. You will be able to focus on finding solutions instead of just dwelling on how you can get through the day.
The feeling of security will also help support your mental health during this time. It is recommended for you to start building an emergency fund. This is usually equivalent to three to six months of expenses. This will get you through an unforeseen circumstance such as job termination.

,
Not contributing to social funds
State-owned social funds such as the Social Security System (SSS) and Pag-IBIG Fund may look like they are something you do not really need because you are young but that shows a lack of foresight.
They are actually low-cost investments that can help secure your future.
For example, SSS members have a long list of benefits they can avail just by making sure that their monthly contributions are up to date. This includes sickness, maternity, disability, retirement, death, and funeral claims. These are all cash grants for when you get into such situations.
READ:How To Prepare For Retirement By Investing In Government Platforms
A member's maternity benefit is equivalent to her daily salary credit multiplied by 60 days for normal delivery or miscarriage and 78 days for cesarean section delivery. That will already shoulder a huge chunk of your hospital cost if you are not enrolled in the Philippine Health Insurance Corporation (PhilHealth), which is another mistake.
PhilHealth is mandated by the government to ease the burden of citizens when it comes to health care. It should provide health insurance coverage for Filipinos. Members earning a monthly income of Php25,000 and below need to pay PhpP200 per month (Php2,400 annually). Members earning Php25,000 monthly need to pay Php300 per month (P3,600). That's not at all bad for the longlist of sickness insurance coverageone is entitled to.
Not investing
As you get older, responsibilities start piling up. If you were not born with a silver spoon in your mouth, having just one source of income is not enough. Living from paycheck to paycheck simply will not suffice because there are unexpected expenses you will eventually have to deal with.
Once you have already stashed enough for your emergency fund, best to allot your extra money for investments. They are a bit overwhelming because of the technicalities and jargon that come with both. Surely, you will get the hang of it eventually.
If you think long-term, the rewards are very promising. You already toiled to earn that money, now let it work for you by growing itself while you sit comfortably. If that's ideal for you, investing instocksor mutual funds is the way to go.
If you want to start right away, there are business ideas requiring only small capital.
READ:7 Small Businesses Below Php10,000 You Can Fund With An Online Loan
Not preparing for retirement right away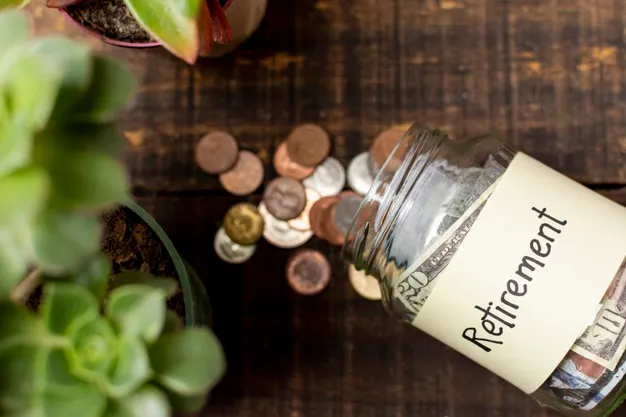 If you want to fully enjoy everything you have worked for, the goal is to retire early.
Your SSS pension can only get you through your basic needs when you retire. Paying annual premiums inlife and health insuranceis one thing you can look into because it may also be considered as an investment. The good thing is you will be able to secure your money for when you have a medical emergency. And if you do not use it up, the money grows according to an interest rate agreement you had with your provider. You will then be able to access this fund once you retire.
READ:When Is the Best Time To Buy Life Insurance
Final thoughts:
While you still have all the time in your hands, it's best to develop good money spending habits. This way, it wouldn't be too much of a burden when you cut something off from your expenses. Your money will have much time to grow. Thank us later.