Finder is committed to editorial independence. While we receive compensation when you click links to partners, they do not influence our content.
Mind Your Business: Tips On Registering A New Enterprise
The Philippines is officially in a recession due mostly to the prolonged COVID-19 quarantine. While many businesses have been forced to close, recessions can also open up opportunities to answer unaddressed needs for those with an entrepreneurial eye sharp enough to see the opportunity.
READ:Online Selling Starter Guide for the Newbie
However, as pretty much all budding business-minded people have experienced, business registration in the Philippines could still use a lot of refinement. Fortunately, we're here to help you get started with a quick guide on how to go about it.
1. Decide on a name and business type
Before you can start a business, you need a name for your business. The name can be anything your heart desires – just as long as there aren't existing businesses that already have that exact name, in which case, you'll have to think of several variations. It's best to choose a name that's both unique and gives people an idea of what your business is about. You'll also have to decide if you're going to call the shots yourself (sole proprietorship), with a partner (partnership), with a group of at least five people with varying roles and stakes (corporation), or a group of at least fifteen people with varying roles but equal say in everything (cooperative).
Once you've decided on these, it's time to register your business.
2. Business entity registration
Once you have a name and business type, it's time to reserve your business name. The office with which you'll need to register will depend on the type of business you've chosen. For sole proprietorships, you'll need to visit your local Department of Trade and Industry (DTI) office. For partnerships and corporations, you'll need to hop over to the Securities and Exchange Commission (SEC) Cooperatives need to sign up with the Cooperative Department Authority (CDA).
At each of these offices, you'll be given a list of requirements, which will differ with each business type. Common requirements will include Business Name Application forms, a copy of a valid government ID, and a small fee.
READ:Of Overruns and Overflow: Mom Unboxes Secrets in Growing a Business
For sole proprietorships, this process can be fairly straightforward. For partnerships, corporations, and cooperatives, however, there will be a few more steps required. Among them are articles defining the nature of the partnership, the corporation, or the cooperative. The appropriate agency of registry can provide a fairly generic copy of these articles, or you can provide your own if you so choose. Either way, it's probably best to consult a legal expert on the details of these articles, just to make sure it reflects the things you and your partners have agreed to.
One major substep of this process will be opening a bank account into which you'll need to put in you and your partners' pooled capital. Inform the bank of the purpose of this account and they'll give you a certificate of deposit. Submit this certificate along with all other filled-up forms and requirements listed by your registering agency, such as the articles of partnership/incorporation/cooperation.
3. Internal revenue registration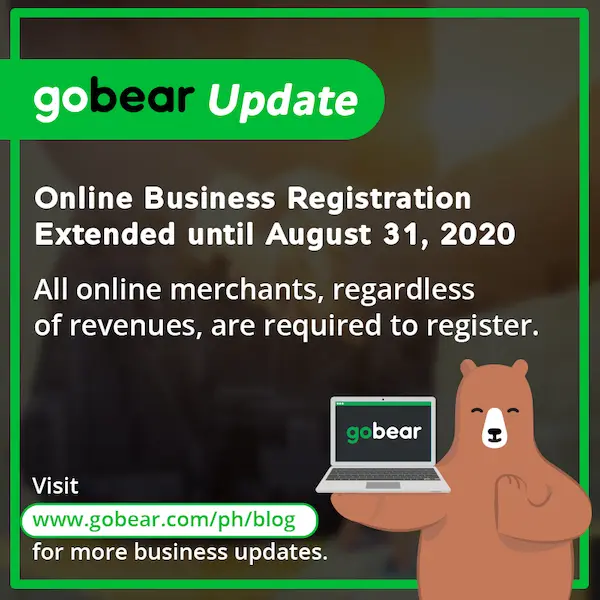 After 15 to 30 days of processing, the registering agency will get back to you and, assuming there were no hitches in the registration process, approve your registration. Congratulations, you or your group are now a legal entity! However, you're only halfway to getting things officially rolling. Once your business is registered, you'll need to visit the Bureau of Internal Revenue (BIR) and present your approved business registration from the DTI, SEC, or CDA, along with a book of accounts which the agency will approve as the official document into which your business transactions will be recorded. Once these and other requirements are met, the BIR will supply your business with its official taxpayer identification number (TIN), and the authority to print official receipts.
4. Register with employee-related government services
To make it easy for your new business to secure benefits for its future employees, you'll need to register your business with the Philippine Health Insurance Corporation (PhilHealth), the Social Security System (SSS), and the Home Development Mutual Fund (HDMF, also known as the Pagtutulungan sa Kinabukasan: Ikaw, Bangko, Industria at Gobyerno or Pag-IBIG). Registering with these agencies will make sure that your employees will automatically be covered by health insurance, set aside funds for retirement, and have the opportunity to own homes down the line.
READ:Mobile Apps to Help in Your Side Hustle
5. Register with the mayor's office and/or barangay hall
Now that your business has all it needs to operate, the final step will be to set down roots. If you haven't chosen one already, your business will need a physical address in which it can accommodate its operations. For that, you'll need approval from the local authorities in charge of the locality in which your company will operate.
Depending on the locality, this step might all be done at the city or municipal hall, although for bigger towns or cities, some steps may need to be done at the barangay hall. These steps will also vary depending on the nature of your business and whether or not you own the place from which you're operating, or if you're just leasing space.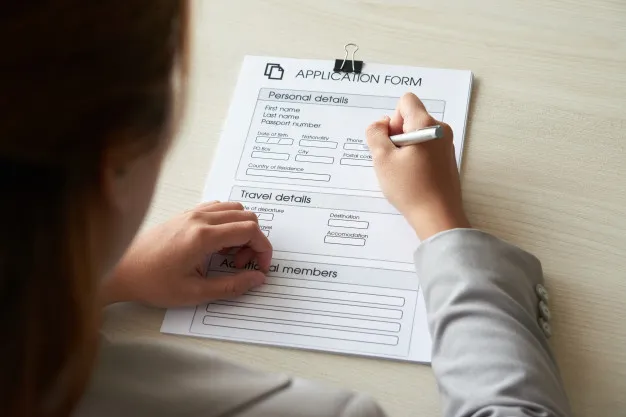 In any case, be ready to present all the requirements you've acquired up to this point and submit it to the city/municipal hall or barangay hall as appropriate. They'll provide you with a list of the last things you need to accomplish before you can finally get things rolling, which may include things like fire safety and sanitation certificates.
6. Start your business
Congratulations! You and/or your partners are now the proud owners of your very own business. Now go out there and get this nation out of this recession.
As an aspiring entrepreneur though, you may think that your time can be best served to prepare for your actual business than doing the nitty-gritty details of business registration. While business registration may not be as daunting as one might think, your time is still valuable and you're the best person to decide on how to spend it.
READ:Should You Use Credit Cards To Fund Your Business?
That said, there are businesses whose business is to get your business busy as soon as possible. You may choose to tap them and free yourself to get things rolling on the actual service or product you intend to deliver. For a small fee on top of the fees directly involved in the registration process, law firms – especially those specializing in corporate law – tend to offer these services, as do business consulting firms.
Either way, you now know what it takes to get a business started. Time to mind your business!