Finder is committed to editorial independence. While we receive compensation when you click links to partners, they do not influence our content.
Microsavings: The Best Way To Save On A Small Income
Bank accounts eliminated the need to stash excess cash at home by introducing financial products dedicated to storing money for future use. A savings account is likely the first bank account that you opened. It has become so widespread that toddler-aged children can open a bite-sized kiddie account dedicated to smaller value savings.

Despite the prominence of savings accounts, one issue prohibits a majority of lower-income individuals from opening one: accessibility. For one, banks aren't available everywhere. You'll find them in high traffic areas, near residential spaces, and busy boulevards, but it's rare to find one in nearly isolated places. To promote saving money to those without access to banks and financial services, companies such as remittance centers and other money-related institutions introduced a stellar solution.
Meet Microsavings — the traditional savings account's smaller-scale cousin. It's essentially a savings account but hassle-free, with significantly less requirements and more accessible. Here's what you need to know about this life-changing product.
Microsavings in anutshell
Saving is a struggle for people of all walks of life, but without a proper savings account, the challenges are heightened as the age-old practice of keeping cash on hand or with a neighbor can be dangerous. The answer to that woe is a microsavings program offered by moneylenders, remittance centers, and other institutions under the same category.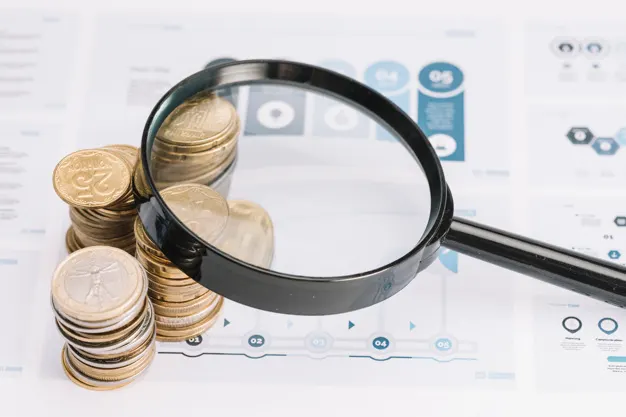 Think of a microsavings account as an unofficial bank account for people without access to traditional banks or smaller-scale savers looking for a secure place to store cash. It offers everyone a chance to save without the risks of theft, and withdraw and deposit whenever necessary — just like a savings account. Most offer a storage limit of around P50,000. While it may not be a long-term, large-scale solution, it's a great starting point for low-income earners, kids, students, and homemakers.
Building saving habits
People who don't own bank accounts are less likely to save because money may be stored in an unsecured place, which can encourage theft or impulse spending. Having a microsavings account allows you to erase the worries of saving by making it easy and risk-free. The financial institution will hold the cash for you, just like a bank, so that it's secure and only accessible to the account owner.
You'll receive a one-of-a-kind card that acts as a manual ATM card. It will allow you to make deposits, withdrawals, and balance checks by visiting the institution that manages your account. With microsavings, there's no excuse not to save.

A "savings account" for everyone
You may be familiar with the kiddie savings accounts that some banks offer, so you'll be happy to know that kids as young as seven can open a microsavings account. It's a great resource for parents to teach kids how to save and get involved in managing their own "savings account." Now, families who don't live within proximity to a bank can jump in on the kiddie savings bandwagon and start building good financial habits from a young age.
Ultimately, a microsavings account is a fun way to encourage saving without the high minimum and maintaining balances that traditional banks require. It's also a considerably more secure system than piggy banks that siblings and untrustworthy family members can easily get into.
READ:How to Choose the Best Bank for your Savings Account
A free resource with incredible benefits
Most savings accounts require a minimum or maintaining balance, which isn't a friendly system for those who handle money on a small and very tight scale. For instance, a P5,000 maintaining balance may be overwhelming for a homemaker who only saves what's left of a P1,500 monthly grocery budget. Eventually, you'll have to access your savings account to pay for emergency purchases, so dealing with tight bank systems can be detrimental.
In contrast, a microsavings account asks for no commitment, no minimum maintaining balance, no monthly fees, and no interest rates — it's completely free to own! You only have to make an initial payment to cover the card's cost, plus an initial deposit of around P50 to activate your account. It's an incredible resource to store money and a wonderful way of making savings accounts accessible to everyone.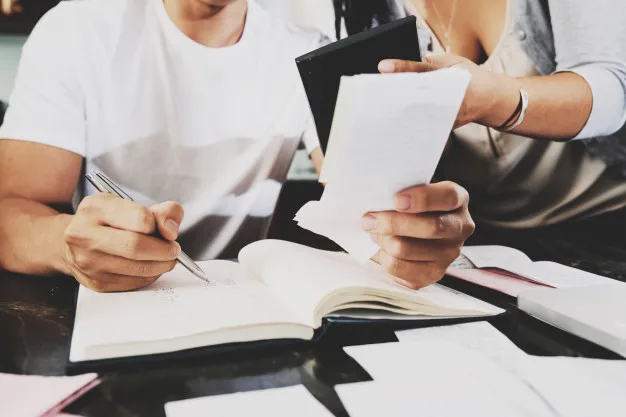 Making the most out of your microsavings account
A microsavings account allows you to withdraw and deposit, usually for a limited number of times each day and with a small minimum value. While owning an account gives you the freedom to manage your in-and-out cash flow, it's important to remember that one of the primary goals of microsaving is to build decent savings for emergencies, the future, and other big events life may throw at you.
Consider using your microsavings account as a tool to limit spending and amp up your saving routine. Here are some tips to help you manage cash more systematically:
List down all your expenses. Have a notebook and pen or a smartphone with you to keep a hawk's eye on where your money is going. Even the P1 candy you bought at the sari-sari store counts!
Stick to your budget. It's not ideal to fall into a mindset that you have a savings account to offset the extra cost of an unnecessary purchase. Build a tight budget for every spending category — including non-necessity spending, if you can afford it, and stick to it.
Don't dip into your savings every day. The point of saving money is to keep it in your account for an extended period and only make withdrawals in cases of emergencies or meeting your savings goal for a particular big spend. Don't fall into the temptation of a luxury purchase that may set you back from more important goals.
Save regularly. Once you have a microsavings account, make it a habit to deposit cash on a convenient schedule. By forcing yourself to set money aside every week or so, you can challenge yourself to cut down on unimportant spending and find creative ways to make a small budget stretch.
READ: 9 Ways To Save Money While Staying At Home
Microsavings brings an endless number of opportunities to Filipinos — especially those without access to traditional banking institutions. It's a wonderful entry-level savings account for children and adults alike and is the first step to building a substantial emergency fund. Check out GoBear's personal finance blog for tips and tricks on how to save cash.