Finder is committed to editorial independence. While we receive compensation when you click links to partners, they do not influence our content.
Made In China: Introducing The New Wave of Chinese Cars
The past few years have seen the political relationship between China and the Philippines become very friendly. With this comes new economic opportunities, something that Chinese car manufacturers are taking full advantage of by introducing their brands to the local market, which, even until now, are dominated by Japanese, American, Korean, and European brands.
However, let's be honest: Filipinos have always given a stigma to things that are "Made in China". This, even though almost every large, a reputable household brand in the world, such as Apple, Samsung, 3M, and many others, all have most – if not all – of their products coming out of factories in China. Many of the American- and European-branded cars we drive in the Philippines are assembled in China.
READ:Car Dimensions: Does Size Really Matter When Choosing Your Vehicle?
On the other hand, there's a reason for that stigma – and let's keep it at that.
Ultimately though, the bottom line is that it doesn't matter where something was made; it's how it was made that's important. We may not always go for the cheapest cars available, but we always want to go for quality despite the price. For big international brands that manufacture in China, we're confident that these products are made to high standards. But then what of this new wave of Chinese cars that are both Chinese branded and Chinese made?
Instead of sticking to stigmas and brand recall, let's briefly examine this new wave of Chinese cars and judge them by something we can subjectively discuss: their pedigree.
GAC
The newest and perhaps the most aggressive entry into the Philippine market, GAC – which stands for Guangzhou Automobile Group – established its first Philippine dealership in Manila in 2018. In 2019, a dealership popped up in Cebu, then despite the pandemic, Davao got its own GAC showroom in 2020.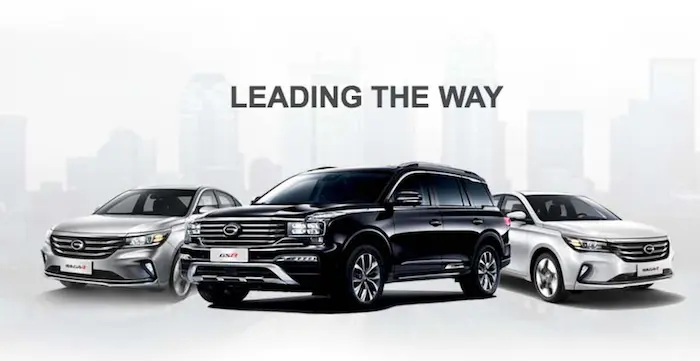 Not surprising, considering how GAC seems to be fast becoming the crowd favorite among the new Chinese car brands. This isn't surprising, as GAC quality has proven to be quite reliable during its short period in the country. This is because GAC is the brand partner of many Japanese and European automakers for the Chinese market. Because the Chinese government minimizes importation of foreign cars, foreign car brands that wish to do business in China tap local partners to make the cars, but to the brand's standards.
,
Japanese brands Honda, Toyota, Mitsubishi, and Isuzu – all have partnerships with GAC, as well as the French brand Peugeot. This has allowed GAC to tap the experience and expertise of these well-loved brands and incorporate it into their units, which they sell under the "Trumpchi" brand in other markets, but is plain "GAC" in the Philippines. Featuring designs that are all original and designed in-house but boasting Japanese quality, GAC is already making its own larger waves among this new wave of Chinese automakers.
MG
Historically, MG – which originally stood for "Morris Garages" – was a British brand based in London, United Kingdom, known for making sporty two-seaters. Since 2005, however, the brand became a subsidiary of the Ninjang Automobile Corporation – China's oldest automobile company – which, in turn, is owned by the SAIC Motor Corporation – one of China's biggest automobile conglomerates – now making MG a Chinese brand.

Now catering to a broader audience, the new ownership has expanded MG's line to answer the growing demand for crossovers and sport utility vehicles as well as sedans. MG's first foray into the Philippines wasn't quite well-received, their offerings looking very much like the models of a certain well-established Japanese car manufacturer, which only fed consumer doubts about the brand and fed the Chinese stigma of being "inspired" by the designs of more successful brands.
However, MG has since remedied that, having lured over designers from known European carmakers into their fold to create truly original designs, and with it, European quality, which they try to capitalize on by using the Union Jack in much of their branding, hearkening back to the British roots of MG, which now stands for "My Glamour" to attempt to appeal to a luxury market.

CHERY
Here's some bad news for you: You've been pronouncing this name wrong. It's not "cherry" like the fruit. It's more like "key ruin", without the "n" – "keyrui". But here's also some good news for you: Strictly speaking, the Chery Automobile Co. isn't exactly new to the Philippines.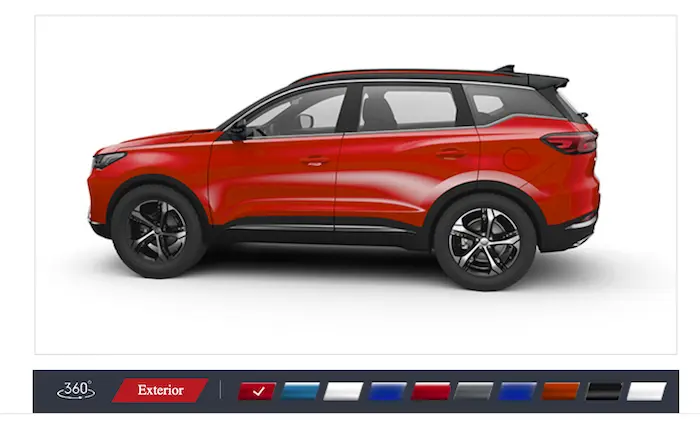 The brand's first foray into the Philippine market was in the mid-2000s, with the company capitalizing on the popularity of compact hatchbacks to make their entry known, pushing the iconic Chery QQ in particular. However, things did not go well at the time for the brand, and it disappeared from the Philippines by the later part of the decade. However, with the new wave of Chinese automakers, Chery (you're still reading that wrong!) is making a comeback, now invigorated with the expertise of British-Indian partner Jaguar Land Rover.
Now putting up a broader selection than just compact hatchbacks, the brand now also offers sedans and SUVs of various sizes and price points and hopes to make a better impression on the Filipino than they did 15 years ago. Meanwhile, the company is well aware of how the company name looks like to an international audience, so they've been rolling with it ever since, even painting their name a cherry red, so you're forgiven for saying "cherry" every time you're supposed to say "keyrui". But now you know.

BAIC
If there's one Chinese brand where build durability is rarely questioned, it's BAIC. The company's first foray into the vehicle market was not for passenger vehicles but utility vehicles. No, not "sport" utility vehicles, but actual utility vehicles, the kind used by the military and heavy industries. BAIC heritage is therefore built on sturdiness and longevity, qualities they hold in high regard when they entered the consumer vehicle market in the early-mid 2000s, when a partnership with Germany's Mercedes-Benz and Korea's Hyundai, as well as acquisition of European technology through their purchase of the luxury Swedish brand Saab's intellectual properties, ensured a significant upgrade of the company to global standards.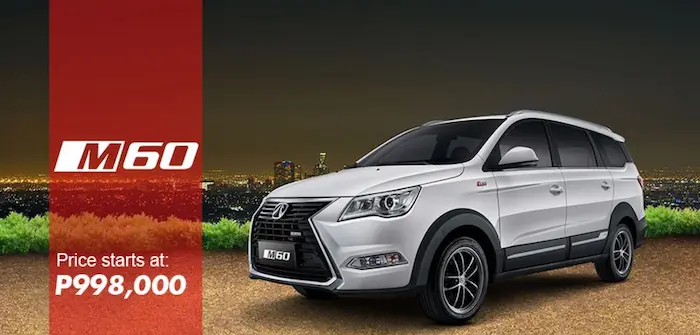 Today, BAIC continues its partnership with Mercedes-Benz and Hyundai, making cars of both marques for the Chinese domestic market, while producing their BAIC-branded cars for the international market. While BAIC has been selling industrial vehicles in the Philippines since 2014, the public at large has only become more aware of the brand when they started selling their passenger SUVs in 2018, which, so far, has stayed true to the company's ethos of building things tough.
BYD
The world is embracing electric cars more and more, and Chinese automotive firm BYD Auto Co. intends to lead the charge. While big-name brands have been expanding their lineups to include one or two electric or electric hybrid vehicles, BYD has chosen to go all-in when it comes to electric vehicles. Founded in 2003, the relatively young car brand – a subsidiary of the older and larger BYD Co. – started like most other car manufacturers: building cars powered by internal combustion engines.
READ:Why You Should Get A Comprehensive Car Insurance
But with the world market already saturated with traditional car makers, BYD quickly shifted gears to produce electric-combustion hybrids in 2008, later introducing fully electric sedans and SUVs by the 2010s. However, like MG, BYD's initial offerings were criticized for looking too much like those made by European and Japanese car brands, particularly Toyota, so international reception was lukewarm at best.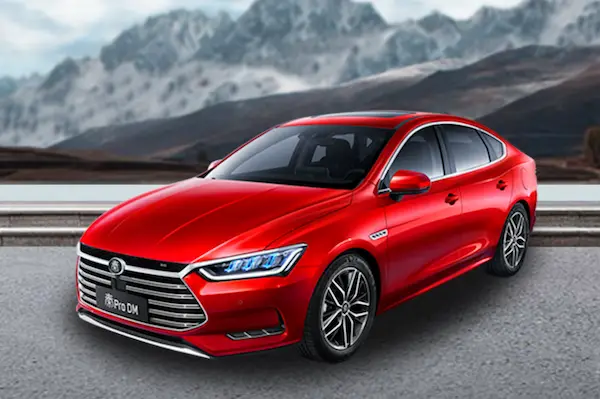 However, with the company putting in more resources to original designs as well as research and development, they have truly come into their own. Now known for their lineup of electric and electric hybrid vehicles, Toyota itself seems to have put aside any old comparisons and have partnered with BYD in co-developing and producing electric automobiles, Toyota has been one of the first major brands to market an electric hybrid in the form of the Prius more than 20 years ago.
While BYD has been in the Philippines since 2012 with their lineup of industrial vehicles, their introduction of electric and electric hybrid passenger vehicles in 2016 has put them on the radar of the mass market.
READ:Tips On How To Save For Your First Car
GEELY
If you've ever bought a late model Volvo and enjoyed it, congratulations, you've already enjoyed driving a Geely. If you're also a proud owner of a Lotus supercar, congratulations as well, you're also driving a Geely. So when you pass by a Geely showroom and wonder if they're any good, you better believe it. The Zhejiang Geely Holding Group Co. is one of China's largest automotive conglomerates and owns huge shares in many American and European automotive corporations, including Terrafugia, an American maker of flying cars.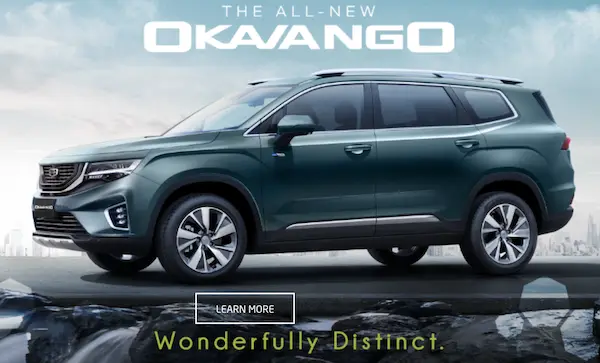 This puts them in a unique position of not only being able to tap the expertise of American and European automakers but also help define quality standards within the global automotive industry. With its fingers on almost all facets of car-making, Geely makes everything from private passenger vehicles, to public mass transport, to commercial and industrial vehicles.
They are even creating ties with Daimler AG – the owner of the Mercedes-Benz brand – to develop and create new technologies for electric vehicles. So if you've ever wondered if Geely is worth considering for your next car purchase, it's worth visiting their showroom to see if their models appeal to you.

It may be surprising to know that many Chinese automakers have not only moved worlds away from the stigma of things that are "Made in China", but many of them are helping define the future of the global automobile industry. So next time you're in the market for a new car, be sure to check out the showrooms of these brands. Not only might they earn your trust, but you may save a few pesos compared to similar units from non-Chinese brands.