Finder is committed to editorial independence. While we receive compensation when you click links to partners, they do not influence our content.
Items You Can DIY at Home to Save More on Groceries
The struggle is real now more than ever. All the wrath you can think of already presented itself to the world. Even though some of it happened from afar, it has affected each one in one way or another.
A lot of Filipinos have found how emergency health situations like the current pandemic requires enough money to spend on food and bills. Financial independence is a huge goal every Filipino would want to achieve. Gobear's Financial Health Index revealed that 70% of Filipinos would like to save money so they will become financially independent and won't rely on other people for support. Around 65% would want to build a fund for emergencies while 55% would save to secure their retirement. Indeed, the intense desire to save cash can. Help you come up with funds no matter how hard saving could be.
If your source of income has not been affected by this pandemic, pinching pennies is still the wisest preparation for when your plans go south. When the odds are in your favor, it would still do you good. One aspect of your budget you can start with is your trip to the grocery store. There are items you can do-it-yourself (DIY) so you no longer have to buy them at an exorbitant price. Below are some ideas you might want to explore.

Tea blends and tea bags
You can be your own mixologist. Though it will take time, at least you can experiment on a lot of blends and come up with your best concoction for your every mood.
A box of tea costs around Php800. If you grow your herbs at home, you can air-dry or sun-dry the leaves. If you do not have the time for this, you can use the oven or microwave to dehydrate them. Proper storage is crucial to make sure that the herbs do not get spoiled when stored.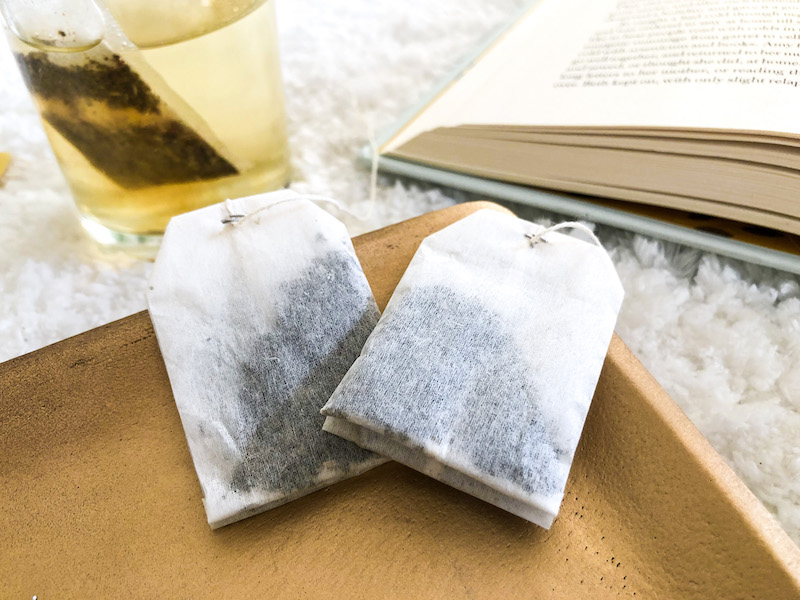 Brew the loose leaves in a kettle or use a French press. If you want to be extra, you can make your teabags using coffee filters. Fold the coffee filters, stitch the sides, add the loose tea leaves then seal the remaining side. Personalize this by tying your label or a motivational message at the string's end. It's Instagram worthy. It will amaze your guests.
A lot of low-maintenance plants are available in in-plant shops. You don't have to break a sweat in planting them in your backyard or growing them in a pot in your kitchen. One of the most popular flavors is lemongrass. It has antioxidant and anti-inflammatory properties. Considered as a superfood, malunggay tea is a must-try. To name a few, it fights cholesterol build-up, controls blood sugar, and reduce blood pressure.
Cleaning products
Go all-natural and keep your wallet happy by making your cleaning products. A lot of the effective ingredients are already available in your pantry.
A mixture of water, vinegar, and rubbing alcohol will clean the streaks and stains on your windows and glass tabletops. Add your favorite citrus essential oil to take the pungent odor from the vinegar.
Combine water, baking soda, and vinegar to remove hard water stains from your bathroom fixtures. If you do not have baking soda, replace it with lemon juice. You can also use this for toilet seats.
Pop a box of baking soda or a bowl of coffee beans in your refrigerator to keep it odorless.
Green cleaning may be inconvenient for some but this works for people who are very particular in deciding to become a friend of the environment. Because these products are free of harmful ingredients, they are less likely to irritate the skin and cause allergies. It leaves no toxic residue so they are safer to store in homes where kids are around. Also, you no longer have to worry about running to the store when you run out of cleaning products. You can always come up with one from your kitchen essentials.
READ: How To Save More On Groceries With Your Credit Cards
Dried spices
Just like tea leaves, you need not collect bottles of spices that cost around Php50 each and can only last you no longer than a month. Maintain your herbal garden and grow ones that can be dried and stored to spice up your cooking.
Basil can make your pasta dishes more flavorful. Rosemary pairs well with your steaks and other meat dishes. Thyme adds another layer of flavor in your cheese and tomato omelet. Aside from taking your cooking skills up a notch, having your herb garden can spruce up your kitchen.
They aren't just propagated for garnishing, herbs have known medicinal benefits. For example, rosemary has anti-inflammatory and analgesic properties. The smell alone can help you get rid of a headache.
The same tea leaves drying methods can be applied to these herbs. You may also use them sans the drying but if you want to stock up, storing them dried in jars is the way to go.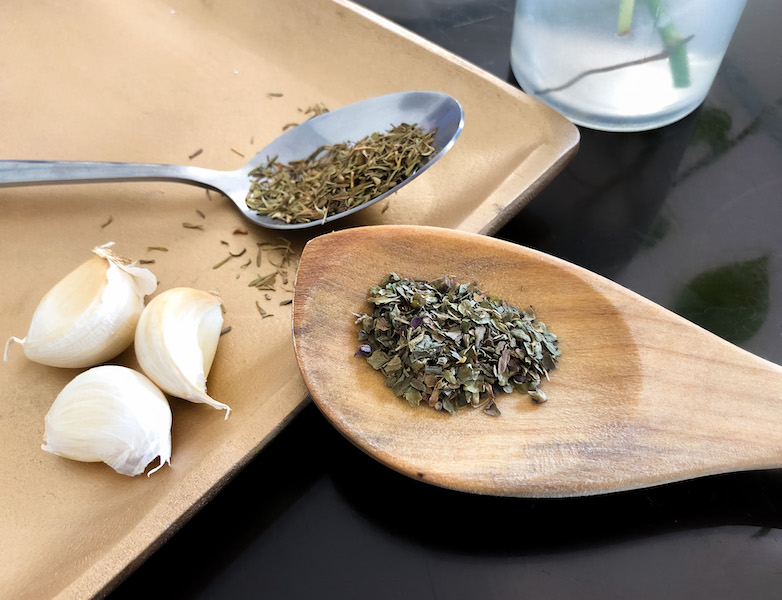 Frozen fruit
Buying frozen fruit packs has its convenience. You will not have to worry about looking for seasonal fruits and peeling them. If you freeze your fruits, however, you will be able to control its quality. Frozen fruits from groceries tend to be mushier compared to fresh fruits. Its size and sweetness are also something you just have to go with because it has already been prepared beforehand.
The internet is a haven of information if you want to try stocking up on your dessert toppings or smoothie ingredients. The technique is different for each fruit. Mangoes and bananas should be peeled first because their skin tends to stick once it's already frozen. Strawberries have to be hulled to remove the greenery and extend its shelf life. Citrus fruits such as oranges are best deconstructed. The zest should be separated from its juice. The latter can be stored in ice trays.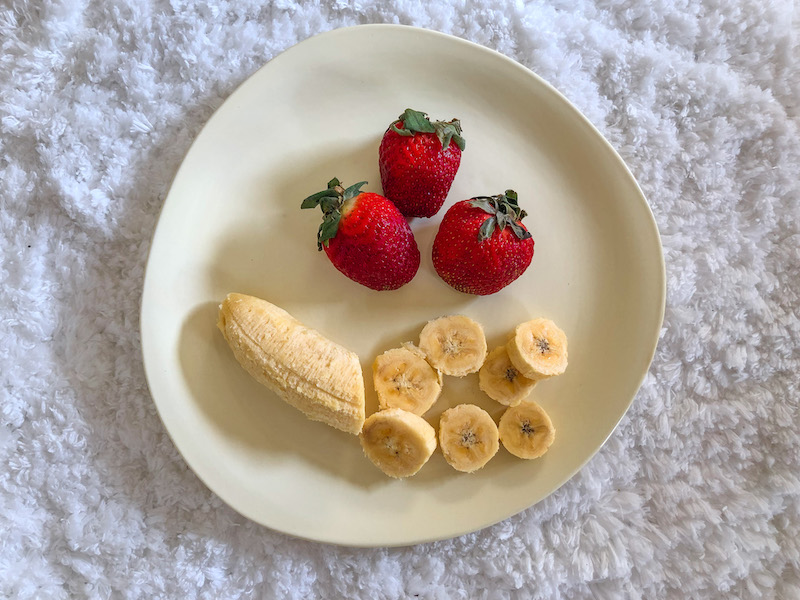 Chips and dips
Junk your packed crisps. You can explore a lot of recipes at home so you can make your own at home as a healthier alternative.
If you are addicted to snacking, having your air fryer is a good investment. But there are other ways to cook chips at home. You can deep fry them or cook them in the oven. Thinly-sliced potatoes and bananas are the most popular and readily available ingredients. You can also experiment on carrots, beets, and kale. Just season them with salt and pepper to taste. It's way healthier because they aren't coated with artificial preservatives. It also has less sodium and less fat.
Why stop at chips when you can make your dip? A cup of mayonnaise, a cup of sour cream, and chopped spinach will be the perfect dip for your crisps. Experiment with other ingredients such as tomatoes, avocados, and cheese to find the best partner for your preferred chips.
Spreads
Spread some joy by making your homemade spread for your bread.
For the kids at home and the child in you, a homemade chocolate spread is sure to shoot up your endorphin levels. It's only made of butter, whipping cream, soy milk, chocolate, lemon, and sugar. You can also combine different kinds of cheese such as parmesan, gouda, and cream cheese for your toast. Jams from your favorite fruits such as strawberries are also great for making jams, which last longer in the fridge compare to other spreads.
Whether it's sweet or savory, making your spread will save you money and keep you away from a lot of saturated fat. Your bread will never go lonely.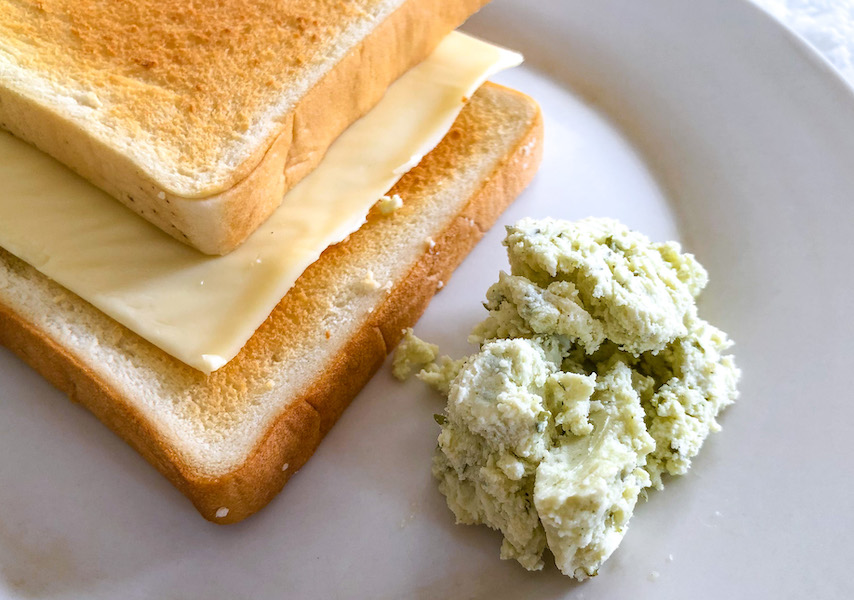 Granola
It's hard to find the perfect granola in the supermarket. Some are too bland. Others are too sweet. You have to buy from different brands and risk on trial and error. In making your granola at home, you will be able to come up with your mix.
On a bowl, just combine oats, oil, nuts, and a sweetener (honey or maple syrup will do). Clump them the way you want to or form them in bars to make a snack bar. Take it up on another level by adding dried fruit or nuts after baking the mixture in the oven for 20-25 minutes. C
Granola stored in an air-tight container can be kept on the shelf for at least a week or two. If you prefer to eat it at breakfast, you can pour some in a mason jar and soak it in milk overnight. Top it with your fruit of choice.
READ: How To Save Money By Cooking At Home
Skincare products
The market is saturated with skincare products for all your needs. If you are saving money and still want to look like you are scheduled for a monthly facial, try concocting your skincare products at home. Your skin will thank you for sparing it from harmful chemicals.
If you are looking for an anti-aging face mask, you might want to try combining cocoa powder, sour cream, honey, and egg white. Cocoa powder works as an antioxidant. Sour cream and honey help hydrate your skin while the egg white makes it firm.
You may also be experiencing dry skin because of the frequent use of alcohol and sanitizer. One simple ingredient to nourish your hand is milk. Fill a bowl with milk that's just enough to submerge your hands on. Heat it in the microwave until it's warm. After that, you can soak your hands for at least five minutes. You can already see a huge difference after that ritual.
Lip scrubs are also easy to make. Coconut oil, honey, sugar, and lemon juice will rid your lips of the flakes. Apply petroleum jelly after rinsing to seal the process.
READ: Best Self-Care Products For The Rainy Season Blues
GoBear tip:
Before your next trip to the grocery, take a thorough scan of your pantry. Look at products that are missing, which you can purchase in the supermarket but can be of multi-use. This will avoid clutter in your kitchen. It will also make room for creativity in executing the DIY ideas we mentioned above.
You should not feel guilty about buying more than what is essential. But because we live in unpredictable times, we are always better off prepared for unexpected needs.