Finder is committed to editorial independence. While we receive compensation when you click links to partners, they do not influence our content.
Is it Worth Investing in a Time Deposit?
Making investments is a huge stepping stone in your place in the financial world. For many Filipinos, it marks a high point in fiscal achievements, as it entails having enough disposable income to set money aside for passive earning arrangements. But deciding on investments to partake in is a challenge in itself: you need to evaluate the risk you're willing to take and how much you're ready to shell out.
READ:No-Fail Investments You Should Explore
Common investment ventures include stocks and property. But stocks require a keen game sense to play the market and enough knowledge to make the venture as risk-free as possible. And while property investments are rather lucrative, it takes a significant starting capital to fund, years to see results, and risk possible failure depending on how well you choose a contractor. Ultimately, making investments isn't easy. That's why many turn to institutions to help them get a headstart on building an entry-level investment portfolio.
Banks and insurance companies offer a plethora of financial services that allow your money to grow passively. One of the most common products that people avail of is a time deposit, which is essentially like a high-yield savings account with a fixed term of anywhere between a month to a year or more.
Slow and steady wins the race
Time deposits were once a highly lucrative investment option, but have fallen in popularity over the past decade due to dwindling interest rates. But that doesn't mean that they're entirely useless. Owning a time deposit account essentially locks your money in for a fixed period with a higher interest rate than a typical savings account. Over the course of 30-360 days, you can't withdraw the money you allot — it stays there until your term ends. After, you have the option to withdraw the accumulated interest or the full amount.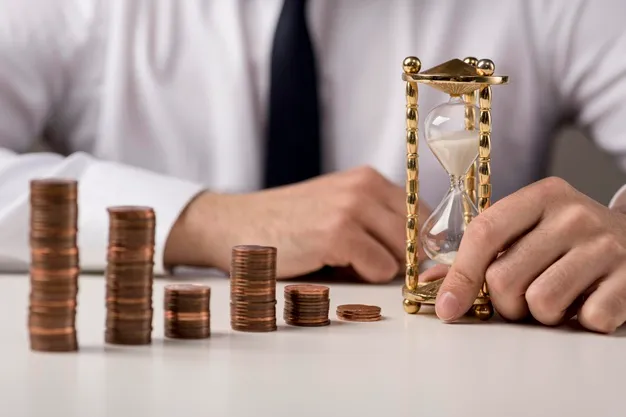 Interest rates increase the more money you put into an account, making it an excellent option for people who aren't a huge fan of making risky investments and don't mind a small return for storing money in the bank. The amount you earn can also inflate if you have enough liquidated funds that you prefer not to turn into other assets.
READ: How To Open A Time Deposit Account
You can also increase the interest you earn by renewing your time deposit. Most banks offer both regular and high-yield account options with varying requirements, which means that you can opt to renew every year or every five years or so. Interest rates vary, so it's best if you consult with your bank of choice and negotiate a renewal term that works for you.
Drawbacks
Time-Lock
One of the biggest concerns of opening a time deposit account is that, unlike a regular savings account, your funds stay until your term period ends. If you fall into an emergency that requires tapping into your money, then you might have to pay a hefty fee to make a withdrawal. It may feel limiting if you don't have another source of cash that you can use for any immediate spending concerns, so it can be risky to throw all your funds into one account. If you do plan to open one, spread out your funds so that you aren't trapped in the time-lock behind your time deposit.
Fixed Interest Rates
Something that you should consider before opting for a time deposit is the current interest rate on offer. Banks don't usually publish the actual percentage on their site because it changes so often, so it's a good idea to wait until interest rates are high before opening an account. The rates are fixed, which means that you won't be able to benefit from a higher rate in the middle of your term. Take this scenario; for example, you opt for a 6-year time deposit at 1.5% interest. In your second year, the bank increases the rates to 3.5%. Unfortunately, as you've already committed to a time deposit, you won't be able to avail of the higher interest rate.
READ:Top 5 Banks with the Highest Interest Rates for Time Deposits
There's No Running Away From Taxes
Perhaps one of the most significant drawbacks to time deposits and other bank investments is that the interest that you passively earn is subject to a 20% tax deduction. That's a huge amount relative to how low the rates usually are, so it's something to think about before jumping into a time deposit.
Is atime deposit right for you?
Generally, time deposits are great for people who have a lot of extra cash in the bank and would benefit from a small percentage of income. There's no harm in putting your money in the bank to accumulate interest if you have no use for it in the foreseeable future. On the same note, if you live paycheck-to-paycheck or have a relatively tight budget, then this option might not be sustainable in the long run.
Time deposits are low-risk as you're virtually guaranteed to earn from interest. There are certainly more lucrative investment options out there, but if you aren't keen on taking more significant risks, then a time deposit is still better than nothing. It's easy and low maintenance — just deposit your money, and you don't have to think about it again until the term renewal period.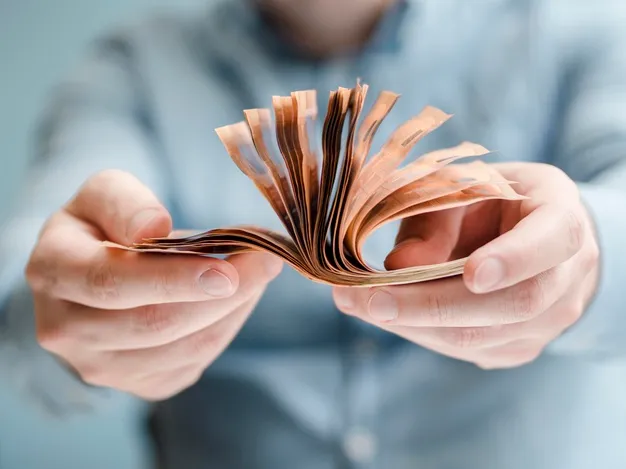 Choosing the best bank to open atime deposit account
Each bank offers a separate time deposit term that ranges from regular to high-yield options. A typical pattern, however, is that any time-locks of at least five years significantly increase the interest percentage. It's a highly advantageous move if you're willing to leave your funds untouched for an extended period.
BDO offers time deposits from 30 days to a year, with interest rates ranging from 0.5% to 1.125%. Meanwhile, BPI, Eastwest, and HSBC offer high-yield options for larger peso or dollar denominations for a longer period. The minimum initial deposit is as low as P1,000, making time deposits highly accessible to almost everyone. To make the investment worthwhile, however, consider putting in a high-yield value of P100,000 or more.
Apart from interest rates and term periods, it's ideal to choose a bank that you have a good relationship with, as they may offer more relaxed terms or become more open for negotiation.
,
Ultimately, opting to invest in a time deposit is highly dependent on your investment habits and openness to taking risks. GoBear has a consolidated list of Philippine time deposit options that'll help you move forward with a risk-free investment.