Finder is committed to editorial independence. While we receive compensation when you click links to partners, they do not influence our content.
Is Digital Banking Safe?
Cashless transactions have been all the rave for the past couple of years. With smartphones now widely available worldwide, financial institutions have shifted their focus toward the digital sphere. You may be familiar with banking apps, which act as a supplementary platform to help you make simple transactions, such as cash transfers, bills payment, balance inquiries, and credit applications.
READ: How to Choose the Best Bank for your Savings Account
The pandemic has made digital banking apps all the more relevant as social distancing measures encourage cashless transactions. Some stores now allow you to pay with your smartphone using WeChat Pay, AliPay, and Apple Pay. But these platforms are only complementary to a larger banking system. Your primary bank account is still likely connected to an overarching, brick-and-mortar institution where you make more substantial transactions.
But some banks, such as CIMB and ING, have stepped up the digital banking game by bringing all of their services to the digital sphere. You heard that right — say goodbye to lining up at the bank as the future of your finances lives online.
Digital banking
Digital banking may seem gimmicky at first glance, but it's more straightforward than you may expect. As its name suggests, fully digital institutions operate online. Without a physical location, it's meant to be a fuss-free system that you interact with through a smartphone. Although these institutions are called digital banks, they function more like e-wallets but with the added benefits that banks offer. For instance, you can earn interest through a savings account, but you have to make deposits and withdrawals by transferring the money to another bank account or e-wallet.
READ: Everything You Need To Know About Digital Banking In The Philippines
One of the drawbacks of digital banking is that you can't directly transfer cash to your digital bank account — it has to go through a middle platform. It means that you need to be an existing bank client to make use of their services. But these banks are also incredibly young and are likely to evolve soon, especially with the demand to bring banking services online. You can expect digital bank-specific ATMs launching in the future for further convenience.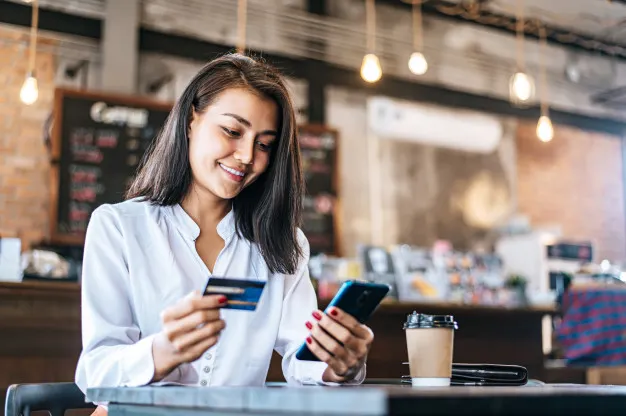 A powerful and compact system
You may be wondering: If you need another bank to play the role of a middleman, what's the point of owning a digital bank account? For one, you can earn a much larger interest rate in comparison to a traditional bank. While you might be used to seeing anywhere from a 0.25-2% interest rate across your savings accounts, you will find that digital banks offer more generous rates.
ING offers a much higher rate of 4% gross per annum. Only a daily balance of up to P10,000,000 can qualify for the interest rate, but it's still a great way to bump up your savings. CIMB is also currently offering a 4% special interest rate promotion until the end of July — a great way to earn from stored cash without the hassle of a physical bank.

Apart from significantly better interest rates, the biggest advantage of a fully online system is that customer service is always available. With no strict banking hours, you can get round-the-clock support so you can bank anytime and anywhere. One of the banes of regular banking is that you can't get in touch with the support team to resolve your 10 PM deposit issues until 12 hours later. Now, you don't have to wait to find a resolution, which can be life-saving, especially during emergencies.
Expanding range of products and benefits
The world of digital banking is small but also expanding quickly. For now, you can avail of the following services:
Mobile check deposits

Depositing checks used to be an entire ordeal that can take hours on busy days, but you can now do so by taking a photo and uploading it onto your ING digital bank account. It's quick, hassle-free, and doesn't require you to leave the house.

Money transfers

You can transfer money to almost any e-wallet or online bank through Instapay and Pesonet services. Transferring cash from ING or CIMB is completely free, but you may have to pay a small fee when transferring from a different platform.

High-benefit Savings

Savings accounts are entry-level financial products but are often associated as a low benefit account. Unlike high-yield accounts that can increase your cash through interest, money remains stagnant under most savings programs. However, ING and CIMB offer significantly higher interest rates of up to 4% so that you can make the most out of your savings experience.

Debit Support

CIMB offers clients with at least P5,000 in their accounts a free VISA debit card, which you can use to make online and offline payments. It enables you to spend through a dedicated digital banking account directly, so you don't have to rely on constant money transfers across various institutions.

High-value Loans

You can get a personal loan of up to P1,000,000 with a completely online application system from CIMB. While traditional banks and other moneylenders only offer smaller, quick loan values online, digital banking breaks barriers by providing more substantial loans with less restrictions.

Additional Benefits

Digital banks structure their benefits to be client-forward by addressing essential needs. For instance, there's no minimum or maximum balance that you can keep in your savings account and no additional fees. You can also get a complimentary life insurance coverage of up to P1,000,000 from CIMB when you have a minimum average monthly balance of P100,000 — at zero premium!
Addressing the concern for safety
While the prospect of digital banking may be tempting, you might be concerned about online safety. There have been a large number of cases of online banking theft committed through carefully-operated scamming schemes. These concerns are valid, but you don't have to be afraid of digital banks if you exercise the appropriate online safety measures that you should do for all other online accounts.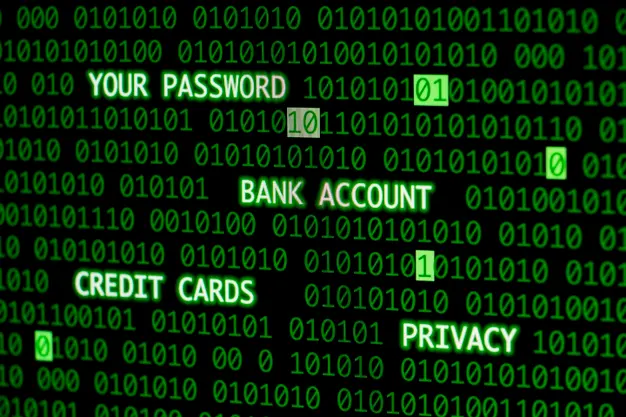 Digital banks such as ING and CIMB legally operate under the Bangko Sentral ng Pilipinas (BSP), which means that you don't have to worry about getting involved with unaccredited organizations. Each bank account will come with a security PIN, structured like an ATM PIN, to prevent theft. All transactions are also highly monitored, as banks can create a record of your entire history and pull up the data when needed.
Furthermore, CIMB also implemented a one-device policy to prevent others from accessing your account outside of your smartphone. On the occasion that you lose access to your phone, you can immediately contact the bank to deactivate your account, a process similar to lost or stolen cards.
People also read:
Understanding Savings Accounts and Interest Rates
How Much Money Should You Save in the Bank?
,
Digital banking is a fresh take on an old classic — a much-needed upgrade to the traditional banking system to meet modern demands. Give it a try or watch it grow and determine whether going online is right for you. Check out GoBear's comparison tool for a breakdown of any bank-related product or service.