Finder is committed to editorial independence. While we receive compensation when you click links to partners, they do not influence our content.
How to Use Your Credit Cards For Holiday Shopping
Probably one of the most wonderful feelings these holidays is the opportunity to grab a sale even without the money to pay for it. Holiday sales have begun flooding mall aisles, and you can't help but wish you had the cash to buy them. Then there are these plastics issued by banks that you can use to do so. Credit cards let you make a purchase, allot up to 21 days to pay and allow you to earn rebates and rewards. One of the most significant advantages of cardholders over non-carded individuals is the chance to purchase with huge discounts even without the cash.
But the privilege can become overwhelming and stressful once you don't make use of your credit cards right. Swiping here and there, adding to cart without second thoughts and buying unplanned items, can all lead to debt-filled New Year.
We bet you wouldn't want 2020 to be haunted by interest rates and credit card bills. So, we've crafted this guide for you on how to use your credit cards these holidays and have a budget-friendly Christmas.
Borrow for free
Yes, using these plastics is equal to borrowing money. You purchase using the issuer's money, which you need to pay before the due date. But borrowing doesn't mean you also need to pay for charges. You can get the money for free as long as you return the full amount on the due date. You can also check out credit card promos for 0% installment. Grab the installment tenor that could give you a convenient payment structure.
What's more? Some credit cards allow you to spend even beyond your credit limit. You just need to make a call and inform your bank about your plan to make some purchases. A few credit cards can also be used for installments, which you can pay three months after the purchase.
Yes, you can borrow money for free. Check out your credit card issuer's current promos, inquire about the fees, and make sure you pay your debts responsibly.

Redeem points and rewards
You've certainly racked up a lot of points already and now is your chance to claim rewards in the form of gift certificates. Use these GCs to send as gifts to your friends or loved ones. You can even use the GCs to buy the right gift for your monito or Monita.
You can still rack up points when you use any of your HSBC credit cards. You can get 4x bonus points for and accelerate your rewards. With regular use, you can collect some points enough for a beautiful gift for Christmas.
Apply for an HSBC credit card until December 31, 2019, and enjoy your approved card free for life.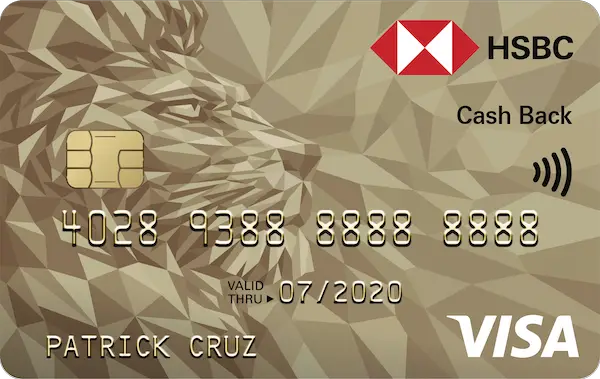 Find the best credit cards for shopping
Now is the time when your dormant credit card for shopping should be used. Why not? Credit cards for shopping like those co-branded cards for apparel and appliances can be used to pay for your big-ticket items. Best credit cards for shopping are those that pay you back with rewards, cashback, and airmiles. Check which among your active credit cards can be best used for buying gifts at your nearest department store. Most cards have already partnered with malls and stores to give you enough rewards and privileges. Know when the sales and promos start and plan your visit to make sure you grab the best deals available.
Don't go beyond your budget
You won't know how tempting it is to swipe for all the deals until you're right there looking at 50% off tag price. We get it. Temptations are more fascinating if you know you'll be billed 21 days later. But temptations aren't good at all if you know you don't have the money to pay for it all, especially after the holidays. To counter this, you need to make a list of what you need to buy and make sure you stick with it. No matter how hard it is to fight the enticement of bargains and sales, be in control and don't go beyond your budget.
Before leaving your house, compare the cost of your shopping list against your credit limit. Your credit cards come with over-limit fees you might not want to be charged with. If you're spending beyond control, you will end up paying a minimum of Php500 for over-limit transactions. Much worse, you will end up leaving balances with your cards that could rack up interest.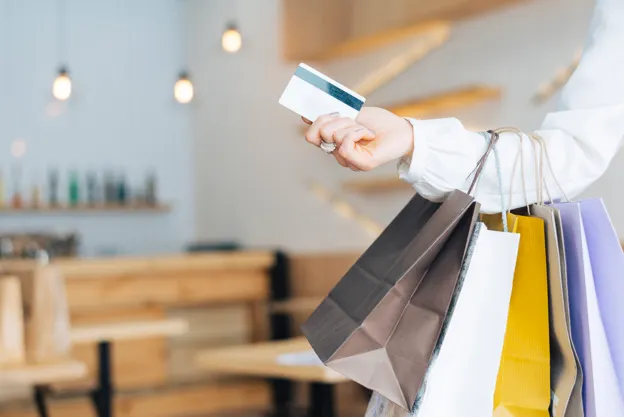 Pay your credit card debts in full
Life can be stressful after the holidays, especially if billing statements from your cards come at the same time. As much as possible, pay off those debts with high-interest charges. The 3.5% rate seems so low, but if you do your math, consolidated interests can be spent on more worthwhile investments.
Don't wait for the holidays to be over before focusing on your debts. Make a list of what you spent on early on. This will help you keep track of your expenses and can prevent you from making more purchases.
Don't use a single card
Having multiple credit cards could be an advantage these holidays. Don't put all your bills in one card. Maximize the rewards and points on one plastic then use the discounts offered by another. Using different credit cards can also help you maintain the low credit-to-debt ratio. It will also help you control spending when you keep in mind that you shouldn't go beyond 30% of your credit limit.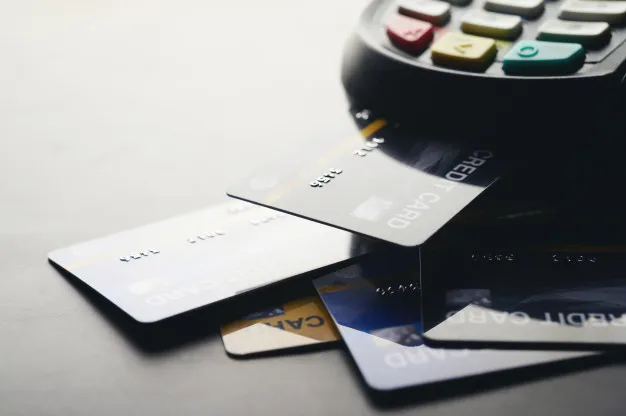 If you're maintaining one credit card, make sure you have enough cash to pay for other purchases. Once you've maxed out your card, you are already allowing the issuer to earn from the money you borrowed.
Matter of fact:
Holiday shopping is inevitable. Christmas in every Filipino home is all about celebrations and gatherings. It is understandable if you spend for the season, but we should always remember that Christmas is not all about money. Find other worthwhile ways to spend the time with friends and family. After all, the season of giving doesn't just talk about material things. It is a chance for everyone to give and share love, time, and fun-filled experiences.
Know how credit cards work and what you need to qualify