Finder is committed to editorial independence. While we receive compensation when you click links to partners, they do not influence our content.
How to Use Your Credit Cards Abroad
There are a lot of considerations when traveling out of the country. Aside from your itinerary, accommodation, and travel insurance, you also need to decide whether you are going to use cash or credit card. Handling money is quite easy. You need to determine your budget for the entire trip and proceed to the nearest currency exchange center to convert your Philippine peso into your destination's money. On the other hand, credit card use abroad is quite complicated. Although purchasing is convenient with plastics, there are other things to take into account.
To swipe or pay in cash
Many people still bring in cash when traveling abroad. However, it is always good to weigh in the factors before deciding whether to swipe that card or to purchase with cash.
1. Your destination
It is good to note that there are still a lot ofdestinations where cash is king. There are places in the world where pulling paper is better than taking the plastic out of your wallets. Some of these world tourist spots include Spain, India, Thailand, Cuba, China, Argentina, and Mexico. In China, it is best to purchase from small shops using a few Chinese Yuan (CYN) bills. Merchants in India let you enjoy a bowl of curry when you pay with some Indian Rupees (INR).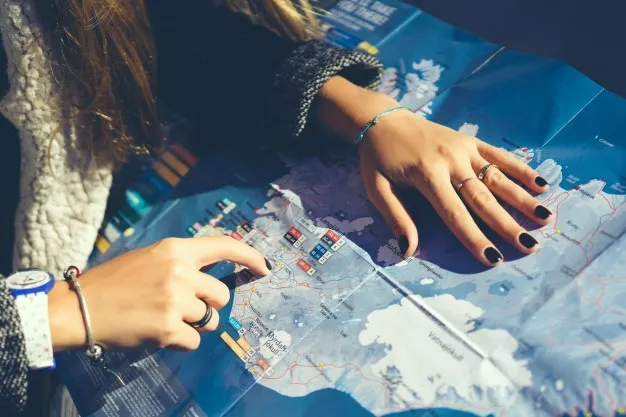 2. Exchange rate
Using cash is relatively cheaper than paying with your credit cards. Although exchange rates are something you should consider, banks impose other fees once your credit cards are used abroad. It is good to check out exchange rates between banks and additional fees added to your purchase cost. Research on the best credit cards with the lowest foreign transaction fee in the Philippines and see which among your cards work best for your travel.
3. Acceptance
Visa and Mastercard are accessible in almost all countries in the world; however, there are still merchants that do not take both. You won't take this much of a problem when you have multiple credit cards. But it may be useful to know that there are countries that widely accept American Express credit cards more than Mastercard and Visa. Again, do your research and compare which credit card will be beneficial during your trip.
Pros and cons of using your credit cards
Here are the advantages and disadvantages of using your credit card when traveling overseas:
Disadvantages:
1. Some credit cards require your identification.
This may mean that you should always carry a government-issued ID to confirm your identity with the merchant. You may find this quite a hassle if you're only up for a cup of coffee and you still need to present your travel documents.
2. You might be tempted to overspend
Using a credit card will not let you worry about going beyond your travel budget. As compared to having cash, swiping is much more tempting, especially when you see imported goods on sale. Keep track of your daily spending to make sure you don't go beyond your spending limit.
3. Your card may be blocked
Your bank continuously monitors your daily transaction. If you fail to inform them about your travel, they may proceed with preventing transactions from your credit card. Any unusual purchases made with the card can be tagged fraudulent. Once your credit card is blocked, your entire trip might be compromised, especially if you don't have enough cash.
Advantages:
1. You don't need to carry large amounts of cash
Security against theft and burglary is one concern when traveling to another country. The fear is much more significant when you are taking a considerable amount of cash in your wallets. Credit cards provide the convenience of knowing that you are not putting cold cash at risk.
2. You won't spend time calculating for conversions
Although you might already have your destination's currency in your wallet, there will be times that you need to calculate for conversions manually. Using your credit cards will spare you from this tedious task. All you need to do is swipe and choose which currency will the charges be. The machine will do all the conversions for you.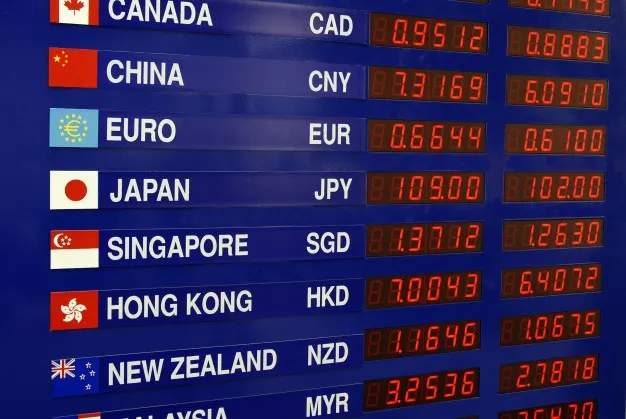 3. You earn higher points and bonuses
Credit card providers and banks reward cardholders who are fierce enough to use their plastics abroad. Cashback, rebates, and discounts are higher when purchasing with your credit card.

What fees to watch out for
One of the biggest concerns when using credit cards abroad is the different kinds of fees charged for every transaction.
1. Cross border assessment fee
This fee is charged on every transaction made with a credit card that is issued from another country. BPI charges 1% for both Visa and Mastercard credit cards while BDO charges the same with an additional 1% charged by Visa, MasterCard or UnionPay.
2. Service fee
Banks charge up to a 2.5% fee against the use of the card for foreign currency transactions.
3. Interest rate
Cardholders need to pay the interest for unpaid balances after each billing statement cycle. Compared with cash, borrowing money from your credit cards isn't free. You have at least 21 days from your billing statement to pay off the balances in full.
Things to do before using your credit card overseas
Before boarding the plane, make sure you informed your bank about your intent to use the credit card abroad. Ask about fees that go with your foreign transactions. If you have multiple credit cards, take the time to compare which ones will let you save more. As much as possible, take with you internationally-accepted credit cards. American Express, Mastercard and Visa can help you make convenient purchases.
Remember your due dates, credit limits, and fees when using your credit cards abroad. You don't want to go back home with too many debts or piled-up charges. Set your spending limit and decide which credit card to use.
Finally, bring some cash. Not all merchants accept cashless payments. It is better to be prepared for small transactions because some novelties and locally produced goods are available at local trading shops.
Know how credit cards work and what you need to qualify