Finder is committed to editorial independence. While we receive compensation when you click links to partners, they do not influence our content.
How To Use Social Media To Advance Your Business
It's no doubt that social media is the best way to connect with people, friends, or strangers, especially during this time of the pandemic. With physical distancing and lockdowns heavily imposed, social media is a sure way to stay in touch with fellowmen. It reaches countless people from different households to countries. It's amazing how multiple lines of code allow people to communicate as if they're hanging out together. True enough, the internet and social media are a benefit for this day and age.
,
As a business owner, it's your task to exhaust all of the social media's benefits for your advantage. This means mastering the social media platforms of interest, like Facebook, Instagram, and Twitter. For start-up businesses during the pandemic, social media is the all-around marketing and selling platform. With social media, you are guaranteed to reach more people than in your immediate circle. But with mastery and the right strategies? You can ultimately get ahead of your competition, in terms of exposure and actual profit!
The following is a general step-by-step guide to a more successful business through social media.
1. Account Creation
This is how you get started onanysocial media platform – by creating an account!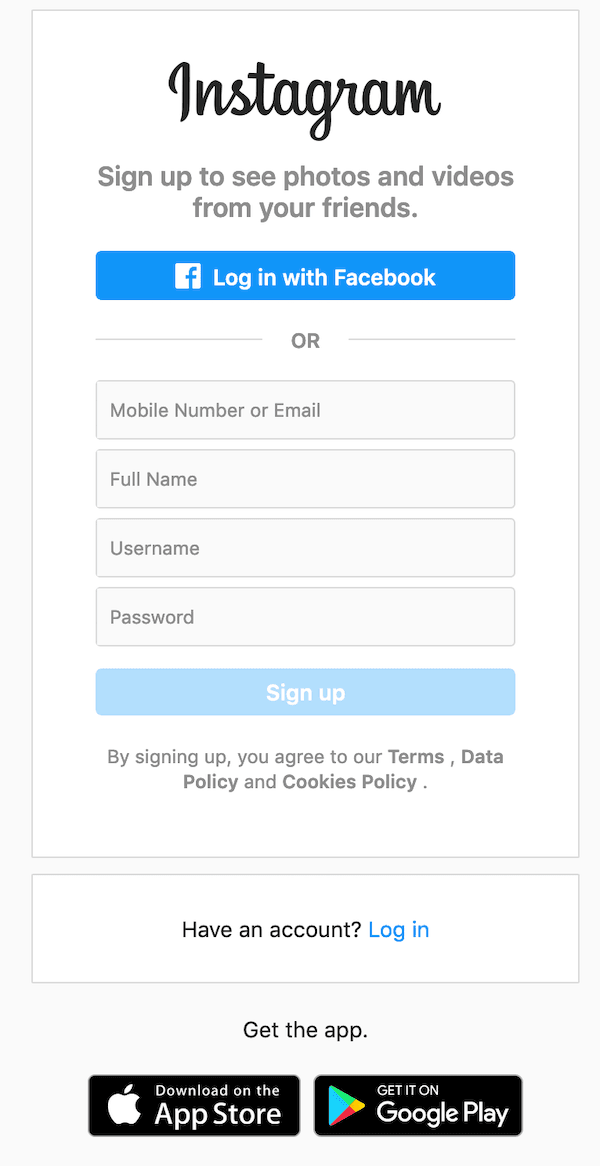 Name
First, the displayed account name should immediately let people know you and your business. Whether the account is for personal or business use, clarify it to your audience. If you can modify your account's URL, make it shorter without compromising the identity. For example, typeset "Philippines" as "ph", or abbreviate your business name if it's too long to type and search. If you haven't settled on a business name, try using popular (but still related) keywords. Make sure the full business name is unique to your brand.
READ: Short-Term Financing For Your Business
Description
Usually called "bio", this is where you introduce people to your business. While it should already be clear and obvious from your business name and logo, this is where you answer the following questions:
*What do you offer? Service or product?
*What's unique about your brand? Locally made/ imported? Cheap/ luxury? Handcrafted? "Baked, not fried". These are keywords and slogans that can immediately propel you from the competition.
*How much do these services and products cost? Refrain from posting items without prices.
*How can your audience avail of these? Include your contact information like phone number, physical store address, contact person, etc.
Other details may include the history of your business, its foundation and establishment, its most famous accomplishments, and even reviews and testimonials. These are the kind of information that will make your customers stay for more.
Visuals
,
Photos are worth a thousand words. Your logo is part of your business identity. Is your brand all about clothes? A shirt on your logo is the basic step. Music? Put a G-clef! Your color palette should be consistent with your logo and should be applied in multiple images and posts in your account. It makes your account's contents more consistent and related to each other. Tailor your visuals to your desired audience. Women and millennials are drawn to pastels and pinks. You can attract gamers with bright colors against dark backgrounds, and even neon if you can wing it.
Your account is all about you and your business. Make sure you have a solid identity before launching your brand for the entire world to see.
,
2. Content planning, creation, and posting
You gain a follower by making great contentonce. You keep one by posting great contentregularly.Eventually, you can turn followers into customers! Sell your product and services through your content.
Now, your first few posts will simply be to introduce people to your brand. Photos are more effective for catching attention, but takes more space, and costs more like advertisements. Make sure your photos are worth the cost of the ad. Canva is popular among social media managers in creating original image content. If you're using words, make sure to optimize your post. Use search engine optimization (SEO) to find synonyms that can increase your post's exposure. You can also use hashtags to shorten posts and link them to the used hashtag when clicked from anywhere else. This is free and simple exposure!
Planning your next posts will be based on results from the succeeding step.
3. Monitoring and evaluation (M&E)
Sites like Facebook, Twitter, and Instagram have built-in analytics that allows business owners and influencers to track their engagements. You usually see here how many followers you have each month, how many of these followers interact with the post, their ages, gender, and even the time and day when they're online.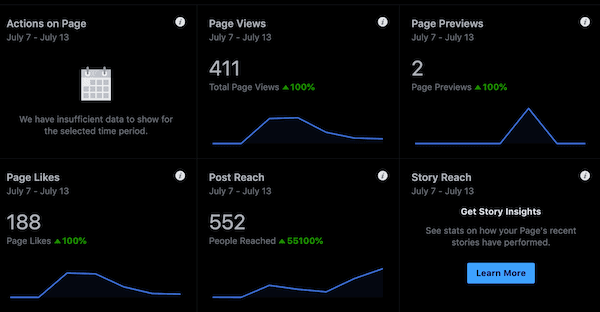 This will be your guide to future posts. Tailoring posts to your follower demographics, and posting at a time when they flock the platform can increase views, follows, and interactions! Monitor your analytics regularly, and evaluate and update your strategies and content accordingly.
4. Campaigns and advertisements
An established group of followers is not the end. You want these followers to buy your product or avail of your service. For this purpose (and a few more), you look to campaigns. These are programs you launch for purposes such as to increase following, engagements, exposure, and the like.
For example, you can launch a campaign to increase sales. This will be helpful when you already have a list of prospective customers among your many followers. You can ask people for page likes and product/ service reviews as part of a contest to win free makeup or massage (whatever prize can promote your business more)! This allows you to gain more followers and have free advertisements from joiners' testimonials to their immediate friends. Include a common hashtag in the condition, and a photo of your product, and that's it!
READ: Reshaping Your Business For The New Normal
Some campaigns are also driven by events and holidays, like your company's anniversary, Valentine, Christmas, and other holidays. You can have other drives such as increasing likes and engagements or building an email list and the like.
Advertising your campaign is worth the extra cost when you think about how much more people you can reach. Limit your advertisements to potential followers depending on your existing analytics. For instance, 30-40-year-old males within a five-mile radius. Don't advertise without purpose and call to action, and especially if you don't have much cash to spare.
5. Building and maintaining interactions
You can launch campaigns to increase your following and your interactions with them. Maintaining the connections you have built is a harder task.
Facebook, specifically, allows you to automatically reply to messages and comments to your page. In case you're not always online, you should take advantage of this feature so as not to appear rude to possible customers' questions and concerns. However, you should personally check and reply to these messages at least once a day. Facebook pages also display your message response rate for the public to see, and a huge percentage is a good sign for the follower that you are a legit business.
There will be times when there are too many messages or comments to posts, but make sure to thank them for good comments and resolve the bad ones. This shows that you are a hands-on business owner who takes customer satisfaction seriously.
Bottom line:
After all is said and done, track your competition, compare your performance against theirs, and make necessary adjustments. You should regularly bounce back to M&E. Tailor your campaigns to resolve problems as seen. This means making better content and paying for ads. If and when you see a good response, make sure to maintain your audience and turn them into customers. This is how youget aheadandstay aheadin the social media business.
Make sure to support other small and local businesses rising above the current crises.
#SupportLocal #SupportSmall