Finder is committed to editorial independence. While we receive compensation when you click links to partners, they do not influence our content.
How To Travel To The Province During Community Quarantine
We are in the community for almost five months as of this writing. Most of us have probably daydreamed and checked the places that you can visit once the quarantine is over. Bunch of us have also drooled over Instagram worthy photos of tourist attractions. Well, reality bites and we are not yet certain about when this community quarantine and this pandemic will end.
Here are the things that you have to learn as you plan to travel to the province or travel back to Metro Manila.
Guidelines:
Which one should I follow?
What we are certain of is that there are a set of guidelines that people have to follow when they plan to cross borders like when they are planning to visit the province. The Inter-Agency Task Force for the Management of Infectious Diseases released the Omnibus Guidelines on the Implementation of Community Quarantine with Amendments as of June 3, 2020. You may download a PDF copy of the complete guideline.
READ:5 Lifelines To Use During The Coronavirus Crisis
Aside from reading the copy, you may also check other media outlets who have covered the guidelines. They have helpful articles on their website as some of them opted to use real-life scenarios like this one:https://www.inquirer.net/infodesk/checkpoints-and-mobility
People
Who are allowed to go outside of the province or go back to Metro Manila?
The guidelines clearly state that only Authorized Person Outside of Residence (APOR) are allowed to travel within Metro Manila or the province. Meaning if you are planning to travel around Metro Manila, you do not need to secure a travel pass anymore. Same with if you are only traveling within your province. There may be border checkpoints for every municipality but you should be able to traverse with no problem as long as you bear your valid ID, Certificate of Employment, and you are traveling on official business.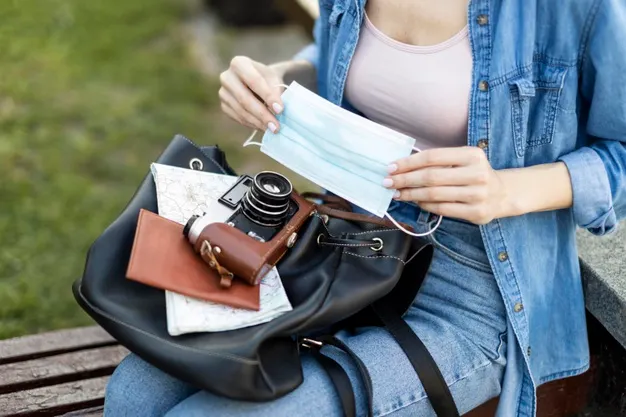 Aside from Locally Stranded Individuals, APORs may also apply for a one-time travel pass if the person needs to cross the border. If you are planning to travel from Metro Manila to the province to attend to a family or medical emergency, travel from the province to Metro Manila to attend to a family or medical emergency, or is a locally stranded individual going home to your province or Metro Manila, you have to secure a travel permit from the police officer.
Requirements
Which papers should I prepare?
The requirements for the travel permit are valid ID and medical certificate from the city health office. These will be presented to the help desk of the appropriate police office. It usually takes 24-72 hours for your travel permit to be approved. The police desk will contact you once your permit is ready for pick-up. All of these processes are free of charge. Keep in mind that the APOR may travel across borders for essential travel only. Traveling for leisure is still strictly prohibited. Remember to sanitize your hands frequently and wear your mask at all times when you are processing your travel permit. It is also best to disinfect the things that you will use.

If you plan to stay at your destination for a while, remember that you have to report at the barangay hall so that the Barangay Health Emergency Response Team (BHERT) will monitor you as you are placed on home quarantine. Barangay officials and BHERT work hand in hand with the City or Municipal Health Office in monitoring people's health during the pandemic. Once your quarantine is thru, you may only go out to do the essentials like buying groceries or medicine, paying the bills, or going to work. Non-essential travel is still discouraged.
TIPS: Additional things you have to arrange
Now, assuming that you have already secured your travel permit, here are the things that you have to check before traveling to the province.
READ:Underrated Health Tips To Stay In Shape
Health insurance
Insurance is something that we regularly pay for but we always hope that we would not need it anytime soon. The reality is life is full of uncertainties and getting yourself and your family insured is an excellent choice so that if you will need it, it is ready at your disposal.
Traveling outside your area of residence is considered a health risk because of the pandemic that we are facing today. Nobody could guarantee your health if you get exposed to other people during your travel.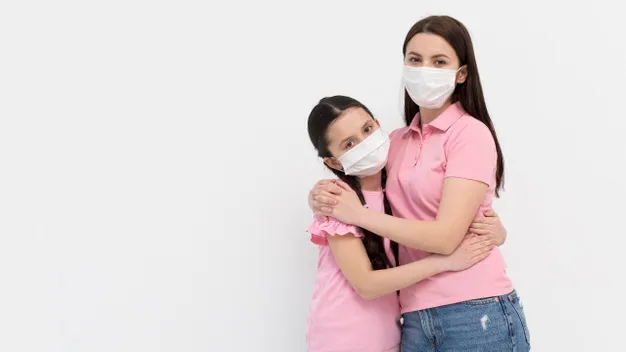 For your peace of mind and safety, it is best to touch base with your health insurance provider and ask for updated coverage of your insurance before your travel date. There are plenty of health insurance providers that cover the insurees' swab test fee if ever you will need. Do your best to update your insurance provider that you will be traveling to the province of Metro Manila.
Ask the company about the pandemic related health services that are covered so you and your dependents may maximize it.
If you are working and your company has already paid for rapid testing, it will help a lot if you will bring the test result on your travel. This is to assure the authorities that you are compliant with the health protocols in place.

Car Insurance
Public transportation is almost paralyzed during community quarantine. You have to arrange for your transportation if you plan to travel to the province or back to Metro Manila. If you are planning to rent a car and drive it yourself, make sure that you will rent from a reliable person or company. Ask for the car insurance coverage because you will never know what will happen on the road.
Travel insurance
Availing of travel insurance for yourself is tantamount to enjoying your travel. Travel insurance covers accidents that may be encountered during travels like dismemberment, loss of body parts, or death. It also covers reimbursement up to a certain amount if in case you lose money or credit cards due to robbery, theft, or burglary during your trip. It is important to immediately report the incident within 24 hours to be fully covered by this insurance.
READ:Things You Should Know About Pregnancy and Travel Insurance
If you have your ride, make sure that you will call the car insurance company to update you about your insurance coverage. Take the opportunity to ask for their alternative contact numbers and towing services along the areas that you will traverse. If in case you find yourself with a problematic vehicle in the middle of the road, you have the right numbers to call.
GO BEAR TIP:
Traveling during community quarantine is a health risk. We are battling something that our eyes could not see so it best to stay at home as much as possible. However, if you really need to attend to an important matter and is left with no choice but to travel, see to it that you will follow the proper procedure in securing your travel permit. Remember to carry extra masks, face shields, and disinfectants.