Finder is committed to editorial independence. While we receive compensation when you click links to partners, they do not influence our content.
How to Talk to Children About Coronavirus
With easy access to the internet, children are as aware as adults are knowledgeable about the existence of coronavirus. But do they understand what it is and what it does the same way adults do? Kids are hearing about it as the country suffers more and much longer from the pandemic. As parents, we only want to make sure they get the facts straight.
First step: Find out what the child knows
Ask children what they know about what's going on around them. Let them express their thoughts and feelings by asking questions related to the issue.
Here are a few ideas:
Do you know what coronavirus is?
Do you have questions about what's going around?
Do you know how a person becomes infected with the disease?
Are you aware of how a person can prevent contracting the disease?


Your child might not want to talk at first so make sure you open the conversation at an ideal time when he is not focused on something. Mealtime can be a perfect occasion to raise some questions and lead them into discussions. Here are some of the possible questions your kids might ask:
What is coronavirus?
ANSWER:Coronavirus is a kind of virus or germ that makes people sick with COVID-19. The symptoms are like that of flu which includes fever, cough, and difficulty in breathing.

How does one get sick with coronavirus?
ANSWER:Someone can get the virus if he touches things or breathes the air that contains it.

Can you die from the virus?
ANSWER:A lot of people who suffered from COVID-19 recovered. The government and front liners are doing their best to take care of people who are sick.

What can I do about it?
ANSWER:You can protect yourself against the virus if you follow health safety measures like washing of hands and wearing protective masks. People are also advised to stay at home to reduce the risk of getting exposed.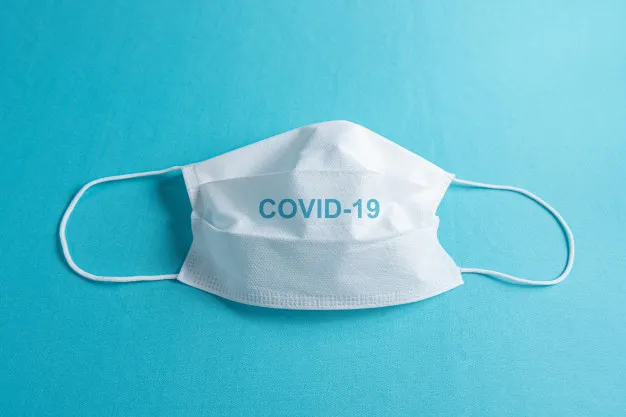 Second step: Don't make them feel wrong about their ideas
Correcting the information your children know about the virus should be done in a subtle more encouraging way. Don't tell them they are wrong. Be prepared with facts and references to show them the right information. Let your child realize that there is nothing wrong with sharing his thoughts and correcting any false information he read or heard from somewhere.
READ: Life in the Time of COVID
Third step: Be honest. You might not know everything.
During the discussion, children might raise questions you can't answer and be honest about it. This is an opportunity for you to engage them in research. Show children how to find trusted and reliable websites as sources of information.
Here are a few references:
News and media outfits
LGU social media pages/government pages
Fourth step: Let kids express their fear
Everyone is afraid of the virus right now and children may seem unaffected, but they, too, would not want to get sick. Offer some time for them to express what they worry about. This is your chance to discuss how important it is to comply with health protocols like staying at home and washing their hands properly. Children may not even want to drink medicines or vitamins regularly. Upon discussion of what they fear about, you can instill in them the benefits of healthy living and why they should make sure they eat nutritious foods every time.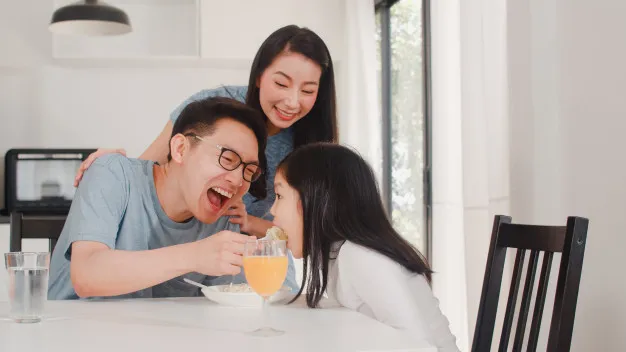 Fifth step: Talk often
Once you started let children know they are welcome to express their thoughts, don't stop there. Make it a regular discussion for the entire family so that they would also regularly ask questions about things they don't understand. The pandemic is constantly evolving and new ideas would just pop up anytime. Regular conversations will allow them to clear their minds and wash away any fears about the situation.
READ: Children and COVID-19: How to Help Kids Cope With The Impacts of Coronavirus
Sixth step: Put everything in context
Nowadays, not every information is reliable and understood in context. News stories may be stated in a manner in which children may not understand. You may need to watch the evening news together with the kids and allow time for them to ask questions about what they heard of.
,
Final thoughts:
Children are in a more vulnerable position when it comes to understanding the current crisis the world is into. Be a good example when it comes to health measures. Be responsible for what you watch and share online, too. As adults, we are all expected to be better than we were beforethe pandemic. Be encouraging in findings ways to ease the tension, boredom, or pressure inside the home. Try to be a good role model when it comes to expressing opinions, fears, and disappointments. The pandemic has the power to reveal the best and worst in people. Let your children see the best side of you.