Finder is committed to editorial independence. While we receive compensation when you click links to partners, they do not influence our content.
How to Survive the Lockdown On A Small Budget
Recently, a 4Ps beneficiary caused social media uproar when she commented that thePhp8,000 government aid is justenough for a week's budgetofa family composed of eight members. Netizens reacted with rage, especially those in the middle class who were not included in the grant. They are quick to comment in return, saying the amount is almost the same as the salary of one ordinary laborer in one month, which they can stretch. The situation has generated different views and opinions, leaving many to ask the question: How do we really survive the lockdown on a small budget?
Budgeting varies from one family to another and is greatly affected by their lifestyle, location, number, and other factors. In this article, we want to share tips on how to survive the lockdown on a budget lesser than Php8,000 weekly.
1. Essentials vs. non-essentials
The enhanced community quarantine prompted local government units to imposea temporary liquor ban. Sellers who are caught violating this will suffer a revocation of Mayor's and Business Permits. Although most LGUs have imposed the ban to avoid social gatherings and informal parties, the ban should remind us that there is no sense spending on liquor and other vices when experiencing financial constraints.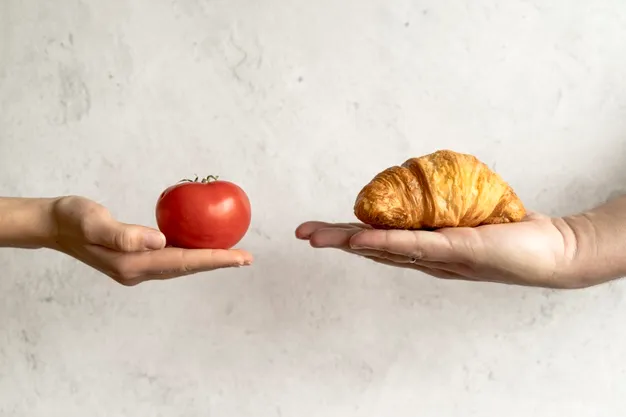 Instead of spending around Php100 for a bottle of beer, we can allot the amount to buy half a kilo of chicken, which is around Php90 only. Add a little more, and you can afford to buy one piece of carrots, a piece of potato, ¼ kilo of tomato, and alas! You'll have your home-cooked afritada for the day enough to feed two or more persons in the household. You'll be spending around Php150 for the entire meal, excluding rice.
2. Innovation is priceless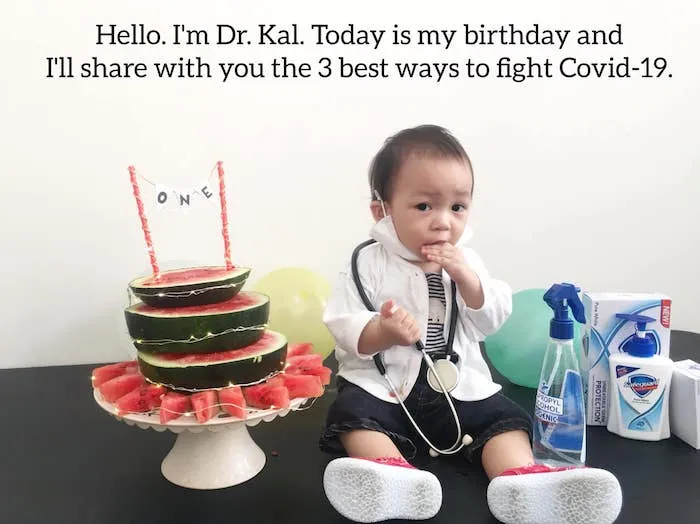 Thirdy Orienza celebrates his first birthday during the lockdown. His parents came up with an inexpensive and creative way of feasting.
So, you're fed up with sardines, instant noodles, corned beef, and meatloaf. You already endured these for two weeks, and you want to eat something different. However, your budget might not allow for a box of pizza or a chicken-spaghetti meal. If you think you've had enough of the canned goods from the government, think again. Some netizens are resourceful and creative enough to innovate their viands without spending a lot of money. Here are a few of their fantastic ideas:
Lumpiang sardinas
Ingredients:
1 can of sardines (any brand) – Php14.50
Lumpia wrapper – Php20
Carrots -Php5
2 cloves garlic – Php2
Salt
Pepper
Flour
Total = Php40-Php50
Yield – up to 20pcs
Kamote donuts
Kamote or kalabasa – Php20
Flour – Php10
Water
Oil – Php15
Total = Php50 (approx)
These recipes are not only cost-efficient but are also good renderings of your stocks. You can add more vegetables and tofu to come up with a healthier meal.
3. Choose cheaper alternatives
In times of crisis, we could not afford to choose luxury; moreover, it is impractical to opt for a pricier item when you can get the same benefits and satisfaction from a cheaper one. For instance, a 55g pack instant noodle is way less expensive at Php10 each compared to a 48g cup noodle at Php25 each. On the other hand, a 340g imported corned beef at Php178 is too much compared to a locally produced 400g corned beef at Php150.
Being in a survival mode should automatically let you choose cheaper alternatives. You'll gravitate towards small but robust, easy, and affordable.

4. Buy fresh ingredients while you can
Although it is difficult to buy fresh ingredients, especially that wet markets are not easily accessible like before, grab every chance to buy from your nearest talipapa. The enhanced community quarantine has not prohibited the operation of essential small businesses, including talipapa and sari-sari stores. Make sure you will be there at 6 am to get fresh produce like meat, vegetables, and seafood. Most barangays monitor social distancing in these areas, and you won't be allowed to be in the queue without your masks on.
The lockdown doesn't mean you have to endure 45 days of eating canned goods and processed foods. Get on your feet and start a mix and match of what you currently have.
5. Buy in bulk
Again, you have the luxury of time during the lockdown, so instead of binge-watching, allot a schedule for grocery shopping from open supermarkets nearby. Youll be surprised at how prices differ between sari-sari stores and huge grocery shops. Getting in the queue for 30 minutes wouldn't hurt if that would mean saving around Php5 and more for every item you buy. Plus, you get to use your credit cards and debit cards while setting aside your cash for emergencies. Although the government has announced the lockdown until April 30, nobody knows what happens next. The best thing to do is to buy your necessities while you can and save on cash when possible.
Final thoughts:
Nobody anticipated this global health challenge to cripple the entire world into threats of recession. The government is doing its part and so should we.Living on a small budget is difficult, but we will eventually get through this. Every day, live with a pint of faith, a dash of prayer, a cup of hope, a pack of patience, and a spoonful of optimism to taste.
People also read:
9 Ways to Save Money While Staying At Home