Finder is committed to editorial independence. While we receive compensation when you click links to partners, they do not influence our content.
How To Start And Monetize A YouTube Channel In 2020
Video blogging, or "vlogging" for millennials, has been on the rise lately. You may be doing it as a new skill or hobby, to promote your business via another platform, or simply to pass boredom this quarantine. Either way, a YouTube channel should be optimized so you can share your stories with more people. We're here to help you do that,and more!
Here's a guide to becoming a YouTuber in 2020.
How to make a YouTube channel?
Can't have a YouTube video without a channel, right? Here's how in two quick steps.
1. Have a Google account
For most people on the internet, a google account already exists, and this isn't a big ask. But if you plan to get serious with your channel, you should probably have a separate account from your personal and work e-mails. You can create an account through YouTube itself.
READ:No-Fail Investments You Should Explore
2. Go to "Your Channel" through your YouTube profile
Click that and you automatically have a working channel! You can customize your channel and track your analytics and performance through that page.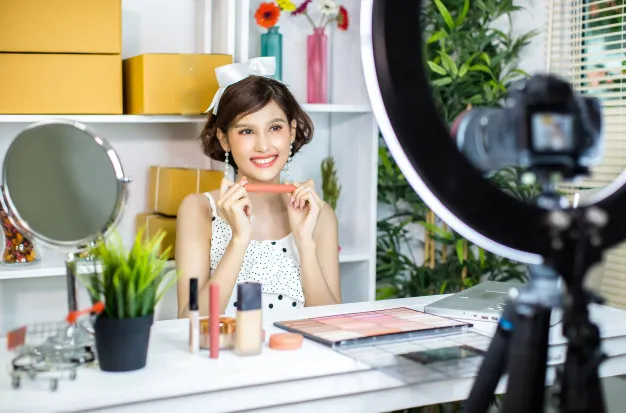 Personal vs business channel
If you've encountered a YouTuber with "another channel" different from their main channel, that secondary channel is called a brand account. You can easily create one throughthis linkby clicking "Create a channel" and naming your brand. This is helpful for when you find making an entirely different email tedious, but still want to separate your youtube account for viewing, and one for creating content.
How to monetize your YouTube channel?
We did say, we'll help you start a channel…and more.Well, here it is. Many people are not earning through YouTube! Yes, it's gone past hobbies and advertising, and it's now a legitimate business for many content creators. The most subscribed YouTuber to date is T-Series with 154M subscribers. It'sestimatedthat the channel earns $1M a month! WOW!
READ:Five Easy Investments Below Php10,000
YouTube only has the followingfive requirements for your channel to be monetized. You can follow these milestones in the listed order… or not, you decide!
1. Live in a countrywhere the YouTube Partner Program (YPP) is available
Let's start with that. If you're only making a channel to eventually get paid for it, but don't live in any of the listed areas, then there might be no point exhausting your video making skills and efforts in YouTube. Luckily for us, YPP is available in the Philippines!
You're not allowed to use… controversial content in your video. No scams, nudity, dangerous content, hate speech, harassment, and bullying. Make sure you have rights to everything in your content, especially your music! You can get free background music for your YouTube contenthere. That's a lot to remember. So… pro tip:If you have to ask yourself or anyone if your content is appropriate, then it's probably not.
,
3. Your channel should have at least 1,000 subscribers
This is pretty straightforward. There's no time limit to this milestone. Once you hit it, you're good!
4. All your videos should have a total of at least 4,000 public watch hours in the last 12 months
This can come before the third eligibility requirement if you make great content, or if a video or two goes super-viral. However, for us regular newbies, this isn't a common occurrence. So, we'll assume you get 1,000 subscribers first.

4,000 hours for 12 months = 20,000 minutes per month
Our math would mean that each of your thousand subscribers should watch at least 20 minutes of your content every month. Get more subscribers, and get more watchable content, and you might hit this milestone earlier than a year!
Remember that you'll be earning money from advertisements on your videos. Well here's where you monetize your channel and earn that cash! Do this once you're cleared of all requirements and are eligible for monetization.
Tips to Grow your YouTube channel quicker!
In the Philippines, famous YouTube channels are often from an established celebrity like Alex Gonzaga, shows like Raffy Tulfo in Action, or radio and music channels like Wish 107.5. But again, if you're reading this, chances are you don't have a huge following outside YouTube that can follow you to the platform! So here are a few tips for you to hit the subscriber and watch time requirements for monetization.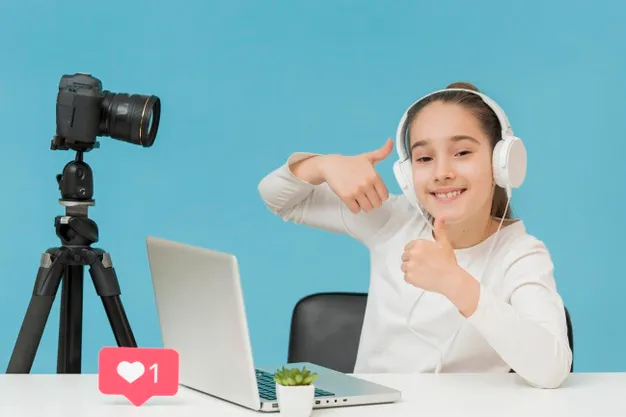 1. Build your video around a keyword
This is social media marketing 101. Keywords cannot be more essential!! Use thiskeyword toolfor the most searched words on the topic you want to create. For example, you're looking to make a video about diet. What do people want to find out about that?
The most searched keyword is diet food, not diet tips, or diet workout. If you want more suggestions, type "diet food", and you should see keywords like "recipe", "plan" or "cheap".
You can then build your content around the words that are most searched.
2. Stand out
Such a cliche thing to say, but it's always true. There are hundreds of videos out there about diet food recipes. Those videos have far more views with more established YouTubers, so why would a viewer click on your videos?
READ:9 Ways You Can Invest in Yourself For Self-Improvement
Try to play around your title without resorting to clickbait. For example: "How to stage a house in 5 easy steps" versus "Sell your house overnight!"
What about your thumbnail? Are the lighting and angle Instagram material? Is it eye-catching and clickable? It should be.
3. Post regular content
This is important, especially in the early days of your channel. Build a wall of content that people could binge on! It's important to YouTube that people use their platform and stay on it. If someone closes their browser after watching you because they have nothing more to watch, that will reflect negatively on you as a YouTuber.

Carefully curate your content such that your viewers stay on your channel and become subscribers!
4.Promote your channel
It doesn't have to be fancy paid advertising, but yes that would help. We're saying have a social media that's specific to your channel. Promote your channel through it and then through your personal friends and family for that ~free advertising!
5. Be patient, and just enjoy the process!
If you're only doing YouTube in hopes of getting the rumored six-digit-per-month income, then you might not last long. It's a cut-throat business and it's a long road to that kind of payback.
Again, a cliche thing, but love what you do! Most people don't even see results after a year or two. If you're not invested in this business, you might as well not start at all, rather than quit after exhausting your efforts for months or years.
Bottom Line
No single trick can make you a break out YouTube star overnight. Instead, it's months to years of making content about things that you love and sharing them with people online. And even after monetizing your channel, that's still what YouTube should be all about. If you're looking for other ways to earn, especially during quarantine season,we got your back too!