Finder is committed to editorial independence. While we receive compensation when you click links to partners, they do not influence our content.
How To Save On Electricity While Staying At Home
After a few months now of staying at home, you might have noticed that your electricity bill is higher than it was before.
Meralco attributed this "bill shock" to quarantine. Kids used to go to school, and adults to work. But now that most or all of your household members are under home quarantine, all fans and air-conditioning systems are running for more hours than before. If you're using electric stoves, then you might have been cooking more now too, than buying food from office and school canteens. For those who are suddenly working from home, computers are running around the clock.
READ:How to Avoid the Stress of Bill Shocks
On eating out and transportation, the new normal is a break from these expenses. However, the higher
electricity bill might just be eating out these supposed savings. And for those who have been laid off due to the pandemic, it's an additional burden.
Having said that, here are energy-saving tips that can save you from high bills duringand even afterthe lockdown!
Unplug
This is saving and safety 101. Unplug gadgets when not in use. Even when turned off, appliances draw power from the source. Even when your phone or laptop is not attached, their charger consumes energy. It may not be much because of standby and idle modes, but every minute they're plugged in is an additional peso on your bill!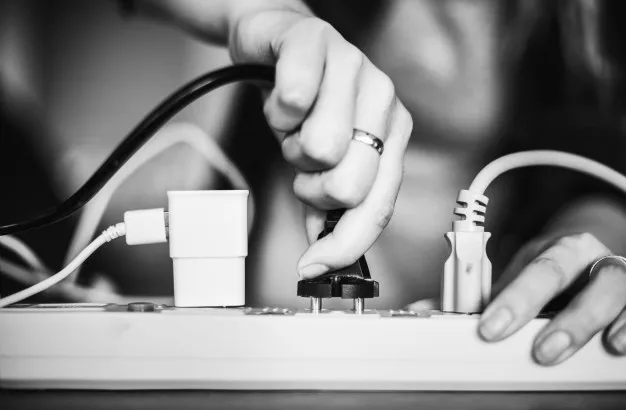 If you're leaving your room or workspace for more than 10 minutes, turn off the fan and light when you leave. Aside from saving unnecessary electricity expenses, you're also reducing the risk of your appliance overheating and starting an electrical fire.
Use a power strip
This is a smart way to plug and unplug. A power strip allows you to have a centralized plug so you can turn on and off your appliances at once. This is useful in the living room with appliances that are often used together – a TV, fan, even an entertainment system. Your work-from-home station could also use a power strip for your PC and printer combo.
Take advantage of natural lighting
Avoid opening lights in the morning, especially in an already well-lit room. Aside from increasing your bill, your bulb emits heat, meaning you'd probably need more power for your fan or AC.
Check for air gaps
Your AC draws the most power when it's just starting to cool your room. After this, the task is to maintain your desired temperature. We are usually mindful of an open window or door when the AC is on. While you might not notice or even care about the smaller openings, they are also culprits in decreasing your AC's efficiency by letting hot air pass through.
Decrease your AC's energy cost by sealing gaps under the door with rubber stoppers. You can also keep creepy crawlers out of your room by doing this. Win-win!
Fill your fridge
Much like in an airconditioned room, good air circulation is also key to maximize the efficiency of your refrigerator and prevent bills from piling up. You can achieve this by making sure to stock up your fridge so it's not empty nor overwhelmingly full. This is a practical idea, not just for your bill, but also for your safety in this time when we're advised to stay home as much as we can.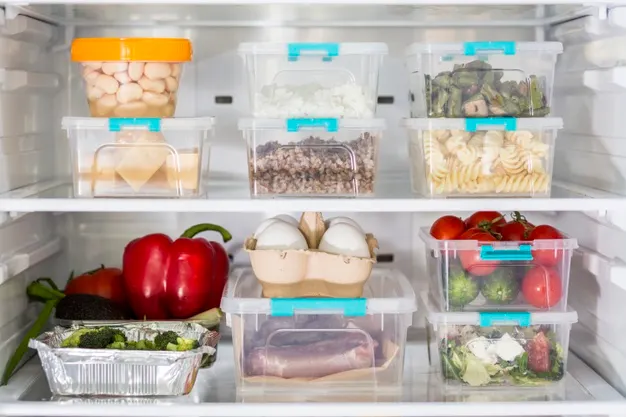 Save money on laundry
We live in the Philippines where it's mostly hot and the sun shines even in between storms. Take advantage of this by skipping spin-drying! Dry your clothes the old-fashioned way under the sun, or air-dry them in a well-ventilated room if you're worried about fading colors.
,
And since you're staying home anyway, and might have more time on your hands, you may want to handwash light loads too to give your washing machine a rest. Just make sure to use skin-friendly laundry detergent or apply lotion on your hands right after.
Clean, clean, clean
Remember when you bought your brand new electric fan, and how it could blow you away on the lowest setting? After weeks (or months), it can accumulate dust that will not only decrease the efficiency of your fan but will likely spread dust allergies all over your house. If not cleaned, you might not be satisfied with the fan's performance even on the highest setting anymore. The same can be said with your air conditioner. Dust and dirt block the normal airflow, and could eventually exhaust your appliance over time.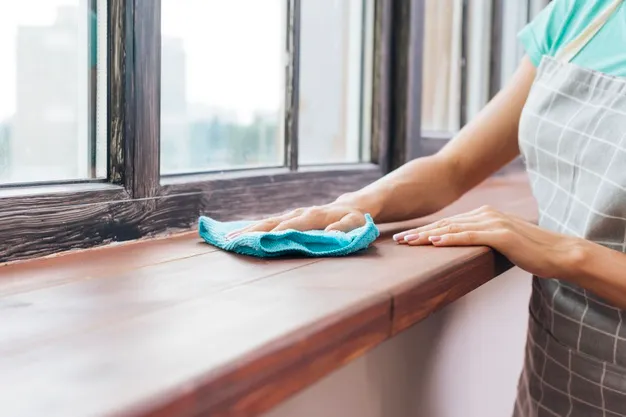 The good news is that the simple solution to better fan performance is cleaning it! Change your AC's filter, dust out your electric fans and windows, and dispose of spoiled food in the fridge. These are ways to clean your appliances, make your home healthier, and save energy!
Rearrange your appliances
Since you're cleaning already, might as well check how your appliances are positioned in the room. Appliances that heat up, like a refrigerator, a microwave, and an oven should not be put too close together. Heat can be amplified on a close space between them, making it harder to cool a room, and putting a mechanical toll on their built-in cooling systems as well. Make sure to have a space between your appliances and surrounding walls to facilitate good airflow around the appliance.
If your air conditioner is portable, or if you're just having one installed, try settling it higher above the floor. Hot air rises, and cool air falls. Positioning your cooling system above you will facilitate better cooling in the entire room.
Mind your appliances
If you're looking to buy new appliances, here are some things you might want to consider:
Switch to LED lights
LED lights are considered to be the most-efficient light source to date. They offer the same brightness as incandescent and fluorescent bulbs but with at most 90% less wattage. They also last years longer than traditional bulbs. Switching to LED bulbs is a household investment you will never regret.
Induction stoves are not just fancier
An induction stove is efficient in transferring heat energy only to your pots and pans. This means there is no heat wasted on the surroundings. This is good news for your kitchen AC, if you have one, as there's less residual heat to eliminate when you're cooking.
,
If you have a small household or don't cook much, this will also be convenient as it stops you from monitoring your gas tank and dealing with open flame every time you cook.
Higher efficiency rating equals more savings
If you're buying a new air conditioner or refrigerator, you might see an attached sticker that says "Energy Efficiency Factor". A more efficient device performs better with the same amount of power as a less efficient one. With less wattage, you achieve satisfactory cooling from your fridge or AC. That's a steal! The purchase cost might be higher, but it will be worth it in the long run!
Use the right AC for the right room size
Another tip when picking your air conditioner – know the size of your room. A large AC for a small room uses unnecessary power when the right unit can cool that room with less power. A small unit for a huge room will not cool the room to your desired temperature, forcing the unit to run on full capacity the entire time instead of just maintaining the temperature if the room is already cooled. It will not break your unit automatically, but there will be more wear and tear to it, and you won't be able to maximize the promised savings.

As a rule of thumb, a 15-21 sqm room can be cooled by a 1hp window type air conditioner. For a larger room with more horsepower needed, you might as well settle for an inverter for more savings.
Bottom line:
If you haven't been doing these things already, it's best to start as soon as possible. In the case of buying new and more efficient appliances, keep in mind that the long-term savings will be worth it for the purchase price. As a final tip, you can always monitor your energy consumption and estimate your bill by multiplying your device's wattage (W) to the number of hours (h) it's plugged per day, then dividing it to the cost per kWh. Or you can just learn to read your meter!
Happy saving, Bears!