Finder is committed to editorial independence. While we receive compensation when you click links to partners, they do not influence our content.
How To Save More On Groceries With Your Credit Cards
When we were kids, weekends used to be our favorite time of the week. It was usually when our parents ask us to take a bath and dress up so they could take us to the supermarket to buy groceries.
They held our hand while walking down the aisle of towering shelves stacked with goodies. The purposes of which are the following: to secure us from strangers and to prevent us from taking whatever we want. Our innocent begging eyes were hard to say no to.
Our dear fellow adult, those days are gone. You can no longer pick whatever you crave for and toss it into the cart.
The upside is you are now an independent person with an income that pays the bills on time and a credit card that pays other things later.
The downside? With great credit limit comes great responsibility. So, allow us to give you tips on how you can make the most out of your credit card for your next visits to the supermarket.
1. Choose the right credit card.


Compatibility is the key. Your credit card will be your shopping or dining buddy so you have to make sure that you have the credit card that understands your wants and your needs. 

When comparing credit cards, looking at their interest rates and annual fees is just as shallow as judging a person on the outside. A little scrutiny goes a long way. Read up on the perks available for you as a cardholder.

 Most credit cards partner with establishments such as supermarkets and department stores that give you a high percentage rebatewhen you patronize them.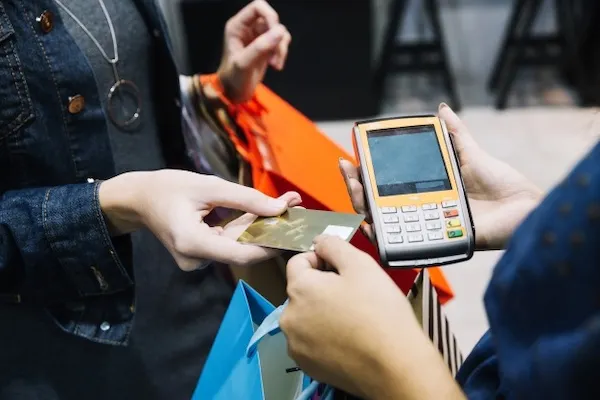 The RCBC Landmark Anson's credit card gives a 5% rebate at Landmark Supermarket, Landmark Department Store and Anson's.

If you are nowhere near the shops that credit cards partner with, choose a credit card that offers high reward points. It's a bonus if these banks do not set an expiry date for the points you earn. You can then keep the points until you decide on where to spend them. These points can be converted into free items, services, payment for credit card dues or air miles depending on the terms stated by your chosen bank.

2. Make a list of online and offline spending. 


Santa Claus had his reasons for keeping a list of naughty and nice children. It makes sure that the toys crafted by his hardworking elves go to the right person. You should learn from him. Make sure that the money you work hard for goes to the things that you really need. This also reflects whether you are a wise or an impulsive spender. 

We also suggest that you categorize your list into two: things you can buy in the grocery and things you can shop online.


Let's face it. Not all items in the grocery have yellow and red discount tags. Also, you can't expect to find everything in your list when you walk down the promo aisle. Before you go to the grocery store, try to see if the things that you need could be bought online. Download an online shopping application such as Lazada which offers products at a discounted price. You can use your credit card to pay for this to help you earn points. 

You can also download applications that give you instant rebates when you use them to shop online.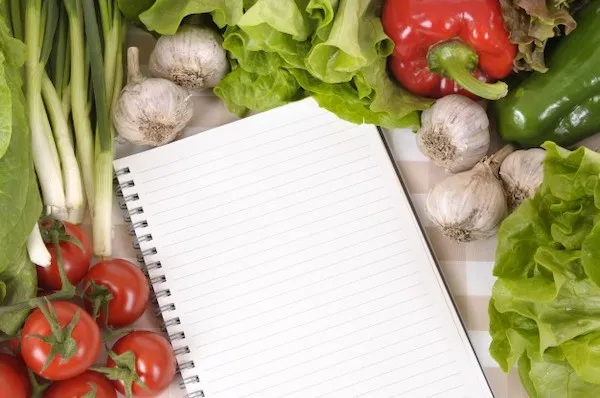 For example, ShopBack gives you 2% cashback when you buy liquor using their app in Boozy, 6% in Shopee and 9% in Lazada. This way, you shop at a discounted price, get a cashback from the application and earn reward points for using your credit card. You're practically hitting not just two but three birds with one stone. 

3. Avail of installment offers.


Whether you're doing the grocery for the family or just for yourself, it helps to plan ahead. Products that do not have an expiry date can be bought in bulk. Stocking up on toiletries, for example, will save you the time, energy and money which you spend for an unplanned trip to the supermarket. 


Also, some establishments offer 0% installment rates when your bill reaches a certain amount. This will ease your burden in paying for a long list of items we assume you really need. This will also lessen the frequency of your visit to the supermarket because all you need to buy on your next weekends will just be perishable products such as meats, fruits, and vegetables. Those are the things you can buy in the market where you can haggle prices. 

More importantly, this will help you avoid availing of cash advances which come with higher interest rates and late payment fines.
Know how credit cards work and what you need to qualify
4. Subscribe to promo alerts.


We understand your annoyance when it comes to e-mail and SMS notifications. But, it's something you just have to learn to live with if you want to save more money. Your bank alerts you when there's a promo coming up which you are entitled to as their client. These include fashion, dining, hotel, and flight sales. 

Cards also offer freebies when you shop with their partner establishments for a limited time only. You can scrap those freebies off your grocery list. 

Subscribing to promo alerts will give you access to promo codes that's only exclusive to you as a loyal card holder.

Yes, adulting is hard but there is always a way to ease every burden. The tips mentioned above have been laid out for you. Let us help you take the first step by choosing the best credit card with chances of approval and great rewards for a responsible shopper like you.
People also read:
Best Credit Cards For Those Earning Below Php15,000 Monthly
Best Credit Cards to Compensate for Fuel Price Hike